HRM - Meaning, Best Practices, Top Tools
Human Resource Management (HRM) is a vital component of any business, large or small. It covers managing and developing an organization's human capital, from onboarding and training to compensation, performance tracking and employee development. With the right HRM software, you can ensure that your staff works efficiently and productively while taking care of their needs in the best possible way. In this blog post, we will explore the meaning of HRM, best practices for successfully implementing HRM, and the top HRM tools that can help you make the most of your HRM system.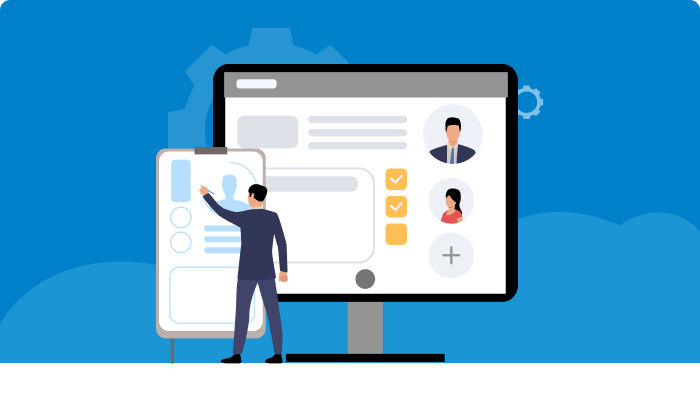 One of the key elements of HRM is the recruitment process. This involves identifying new employees' needs, developing job descriptions, and posting job openings. It also includes sourcing candidates, conducting interviews, and evaluating candidates to find the best fit for the organization. Proper recruitment can help ensure that the organization has the right employees with the right skills and experience to meet its business objectives.
Understanding HRM Tool: The Basics of Managing People in the Workplace
Human resource management (HRM) is about understanding, engaging and supporting people within the workplace. It involves creating policies that promote a positive and productive work environment, hiring and training employees, and ensuring that all employees are treated fairly and respectfully. Effective HRM helps foster productive relationships between managers, staff, and customers and can ensure that a company meets its goals. Businesses need to clearly understand HRM to ensure they make the best decisions and create an environment that encourages employees to succeed.
HRM Strategies for Attracting and Retaining Top Talent
Attracting and retaining top talent is essential to any successful business. Fortunately, there are several strategies companies can employ to do just that. One of the most important is providing a competitive compensation. High-value employees expect to be rewarded for their contributions and need to know their skills and expertise will be rewarded accordingly. Furthermore, offering incentives such as bonuses and stock options can provide additional motivation for top performers.
Investing in professional development is another effective HRM strategy for retaining talent. Companies should provide employees with access to in-person and online training that will help them expand their skillsets and increase their value. Furthermore, offering mentorship programs and networking opportunities to employees can help create a supportive environment for career growth.
Finally, creating a positive workplace culture can be a great way to attract and retain talented employees.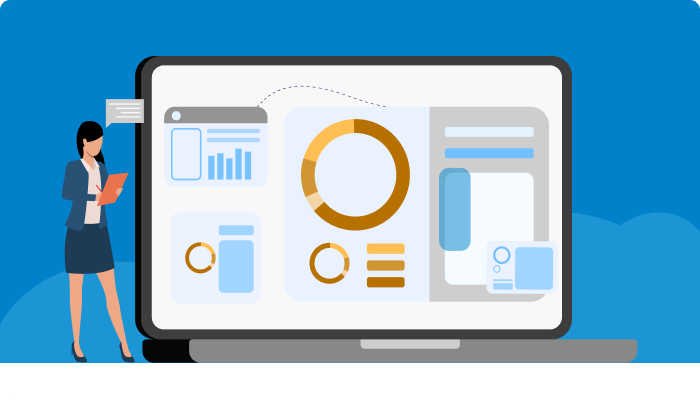 HRM Best Practices for Managing a Remote Workforce
Human Resource Management (HRM) is an essential component of any successful organization, whether big or small. It is the process of managing organizational resources in order to maximize productivity and employee satisfaction. Best practices for managing a remote workforce are key to maintaining the productivity levels of all involved. Of utmost importance is clear communication – setting clear expectations and objectives, establishing guidelines for how and when to communicate, and providing regular feedback and updates. Additionally, it is important to provide accessible resources and opportunities for training and professional development.
Additionally, it is beneficial to prioritize collaboration, break down silos, and create an environment that encourages and rewards innovation. Finally, it is beneficial to regularly check in with team members to ensure they have the support they need and to address any issues that may arise. With these best practices in place, you can ensure that your remote workforce remains engaged and successful.
Recruitment
Recruitment is a critical part of HRM. It involves attracting and selecting qualified candidates for vacant positions. To ensure success, companies must create effective strategies aligning with organizational goals, company values and industry trends. Recruitment best practices include utilizing an Applicant Tracking System (ATS) to manage and streamline the process, leveraging social media to attract talent, and conducting thorough background checks. Additionally, having an effective onboarding process that clearly explains job expectations and the company culture can help new hires adjust and stay more engaged. These strategies should result in a positive recruitment experience that sets the stage for a successful, long-term relationship.
Training and Development
Training and development is an essential parts of Human Resource Management. It is the process of educating, managing and training employees to help them develop their skills and knowledge. Training and development can include classroom instruction, on-the-job training, workshops, and seminars. Organizations can increase productivity and performance by providing employees with the tools and knowledge to do their job more effectively. Additionally, training and development provide an opportunity for employees to gain new skills and stay up-to-date on changes in the industry. Investing in employees' training and development is essential in helping an organization reach its goals.
Performance Management
Performance management is an integral part of Human Resource (HR) management. It involves setting goals, assessing progress, and providing employees feedback and recognition to ensure they meet organizational objectives. It also provides a framework for employees to develop their skills and abilities. The best practices for performance management include setting clear expectations, providing ongoing feedback and recognizing employees for a job well done. Additionally, top tools for performance management can include surveys, scorecards, and analytics to measure performance, track progress, and identify areas for improvement. Overall, performance management is essential for any organization to build a successful workforce and achieve its goals.
Employee Retention
Employee Retention is an ongoing challenge for employers. It is an important aspect of HRM that focuses on creating a positive work environment, offering competitive compensation and benefits, encouraging professional development, and fostering effective communication. To ensure employees remain with the organization, employers should provide opportunities for career growth, engage in employee recognition and rewards, and provide job enrichment opportunities. Additionally, employers should strive to build a work culture that emphasizes collaboration, inclusion, and trust. Organizations can maintain an engaged and motivated workforce by taking a proactive approach to employee retention.
5 Essential HRM Tools Every Business Should Have
Human Resource Management is the process of hiring, monitoring, and optimizing an organization's workforce. It is critical to ensure businesses achieve their strategic objectives and remain competitive. To do this, an organization needs the right tools and software. Here are 5 essential HRM tools that every business should have:
Applicant tracking allows businesses to manage job postings, track applications and evaluate candidates.
Performance management software helps organizations track employee performance and measure progress.
Time and attendance software helps businesses keep track of employee work hours and absences.
Learning management systems help organizations create, manage, and deliver employee training courses.
Benefits administration helps businesses manage employee benefits, like health insurance and retirement plans.
These HRM tools are essential for businesses to stay organized and efficient.
HRSprout
Human Resource Management (HRM) is managing personnel in an organization. The main purpose of HRM is to ensure that the right people are in the right roles and are successful in their tasks. HRM best practices include: - Setting clear goals and objectives. - Tracking employee performance. - Fostering collaboration. - Creating a positive work culture.
HRSprout is a powerful HRM tool that helps organizations get the most out of their HR efforts. It offers automated processes like applicant tracking, onboarding, and employee benefits management. HRSprout also allows for collaboration and communication among the HR team and employees. Additionally, it can be integrated with other third-party applications to create a comprehensive experience for HR professionals. With HRSprout, you can streamline your HR operations and get the most out of your HR investments.
Get started with the leading Human Resource Management today! Sign Up 14 Day Trial
Workday
Human Resource Management (HRM) is managing and developing an organization's most valued assets: its people. It involves hiring, motivating, and retaining workers and managing their performance and development. HRM's best practices include strategic planning and recruiting the right people, developing a performance management plan, implementing proper training and development, and providing competitive compensation and benefits packages. Moreover, companies should also ensure compliance with relevant labour laws and regulations.
Workday is a cloud-based HRM and finance software platform. It helps organizations to manage their workforce and financial operations easily. It provides analytics to help make data-driven decisions and improve business performance. It offers recruiting, onboarding, performance management, and talent management modules.
Kronos
Human Resources Management (HRM) is essential to any business, as it helps manage employee and employer relationships. HRM involves planning, organizing, and managing a business's human resources to ensure efficient and effective employee performance.
Top tools for HRM include Kronos, a comprehensive workforce management software. Kronos provides tools for scheduling, time & attendance, absence management, and labour optimization. It also offers analytics to help businesses make better decisions. With Kronos, businesses can easily track employee performance, create accurate reports, and ensure compliance with labour laws. With Kronos, businesses can provide better customer services while efficiently managing their workforce.
Zenefits
Human Resource Management (HRM) is managing people within an organization. It involves ensuring that the organization's people are well-managed and their skills are used most effectively. HRM focuses on managing people through recruiting, training, developing and motivating employees, and creating a positive work environment.
Top Tools for HRM include employee engagement platforms like Zenefits, which allow managers to track and manage employee performance and engagement easily. Zenefits also offers an AI-powered performance assistant that provides personalized coaching and insights to help employees be more productive. Additionally, Zenefits offers employee benefits tracking, payroll processing, and compliance management, making it an essential tool for any HRM team.
Conclusion
In conclusion, HRM is an essential component of any organization's success. Best practices such as investing in a strong HR team and using the right HR software or HRMS system are critical to a successful HRM strategy. Many top tools are available to assist in managing all aspects of human resources, which can be tailored to an organization's specific needs. Investing in the right HR system can benefit businesses and ensure their HRM needs are met.
Why Choose 500apps?
#1
All-in-One Suite with more than 50 apps
#2
Everything you need today and in the future for all departments
#3
Unbelievable value - the lowest pricing you will ever find
#4
Hosted in 6 locations for compliance and blazing speeds
#5
24/5 Support - FREE chat, email and phone
#6
Uncapped features - limits you will never reach humanly
#7
Managed and maintained everyday by a dedicated team
#8
No downtime - comes with a 99.9% uptime guarantee
#9
Supports a number of international languages
#10
We've everything covered - 90k+ trust us with their business
Join the SaaS Revolution
All-in-One Suite of 50 apps

Unbelievable pricing - $14.99/user

24/5 Chat, Phone and Email Support