10 Best Conversational AI Platforms toTry in 2023
Artificial Intelligence (AI) is rapidly evolving, and its applications are becoming more widely used than ever before. As AI technology continues to develop, conversational AI platforms have become popular among businesses looking for ways to automate customer service and other processes. With so many options available, deciding which platform best suits your business needs can take time and effort. This article will help you navigate the landscape of conversational AI tools by outlining the 10 best platforms available in 2023.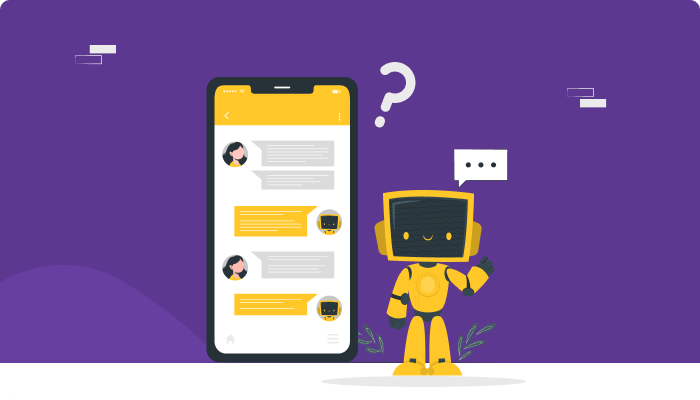 This guide will discuss what makes each platform unique and why they stand out from their competitors. We'll also cover key features such as natural language processing capabilities, scalability, integrations with existing systems, pricing models, and more. Whether you're a small business owner or an enterprise-level executive - there's sure to be something that fits your budget and meets your requirements.
Conversational Ai: Definition and Importance to Businesses
Conversational AI is an artificial intelligence technology that enables machines to recognize and respond to conversations in natural language. It involves using algorithms, chatbots, and machine learning techniques to enable a conversational interaction between computers and humans. This technology can be used for customer service applications, such as online chatbots or virtual assistants.
The use of AI-powered chatbots allows businesses to provide automated customer service with minimal effort.
Conversational AI can save businesses time by automating mundane tasks like handling FAQs or providing support services.
Chatbot solutions allow businesses to reach out directly to customers via text messages, voice calls or other forms of communication while providing personalized conversations tailored according to individual needs and preferences.
Chatbots offer scalability due to their ability to handle large volumes of queries without any human intervention.
Applications of Conversational AI in Business
Conversational AI is having a major impact on the way businesses are being run today. From customer service to sales, conversational AI chatbots and ai bots have become integral parts of many companies' operations. In this article, we will explore some of the applications of Conversational AI in business and how companies can use it to their advantage.
Conversational AI can provide customers with personalized experiences through natural language processing algorithms.
Conversational AI chatbots can automate routine tasks such as answering FAQs or ordering products online.
Third party providers like Microsoft Bot Framework and Amazon Lex provide tools for developers to easily create custom chatbot solutions.
Open source libraries like Rasa NLU offer powerful APIs for integrating text analysis into existing systems.
Conversational AI projects can be quickly set up and running within a few days or weeks, significantly reducing development costs while helping meet customer demands faster.
The possibilities offered by Conversational AI are immense when it comes to improving customer experience and streamlining business processes across various industries; however, only those who take full advantage of its capabilities will reap the benefits of increased engagement and efficiency in their respective organizations.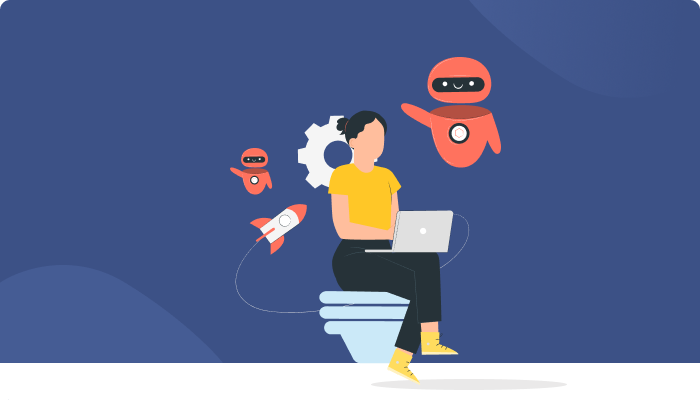 Chatbots Vs Conversational AI: A Comparison
When it comes to conversational AI, two of the most popular solutions are chatbots and full-fledged AI platforms. In this article, we'll discuss the differences between these two options and help you decide which is best for your business needs in 2023.
ChatBot
Chatbots offer a simple way to create automated conversations with customers. They rely on predefined rules or scripts that allow them to respond to user input based on keywords they detect. This makes them relatively easy to set up and manage compared to more sophisticated AI platforms. However, their limited ability to understand natural language means they can't handle complex conversations very well.
Conversational AI
Advanced conversational AI platforms use powerful algorithms and machine learning technologies like natural language processing (NLP) and deep learning to interpret customer inputs accurately. Using these techniques, they can better understand context and provide more personalized responses than chatbots can. Plus, the best conversational AI platforms have features such as sentiment analysis and speech recognition that enable them to handle even the toughest conversations with ease.
These advantages come at a cost though, deploying an enterprise-grade AI platform requires significant planning and resources due to its complexity. To make sure you get all the benefits without any costly surprises down the line, it's important that you do some research first before investing in one of these tools:
Research potential providers: The best way to find out what kind of service each provider offers is by reading online reviews from existing customers who've used their products in different types of projects. You should also consider how quickly they're able to deliver results and whether they provide post-deployment support services such as technical assistance or training sessions.
Compare pricing models: Different vendors will charge differently for their services so it pays off to compare prices before making a decision about which one suits your budget best. Some may offer subscription plans while others might opt for pay-as-you go model, whatever works for you!
Evaluate security measures: Security is always a top priority when dealing with sensitive data so make sure whichever vendor you choose has adequate protection mechanisms in place against cyber threats like malware attacks or data breaches.
In short, there are clear tradeoffs between chatbots and full-fledged conversation AI platforms that need careful consideration before committing time and money into either solution – but ultimately choosing the right option could be just what your business needs in order to stay competitive in 2023!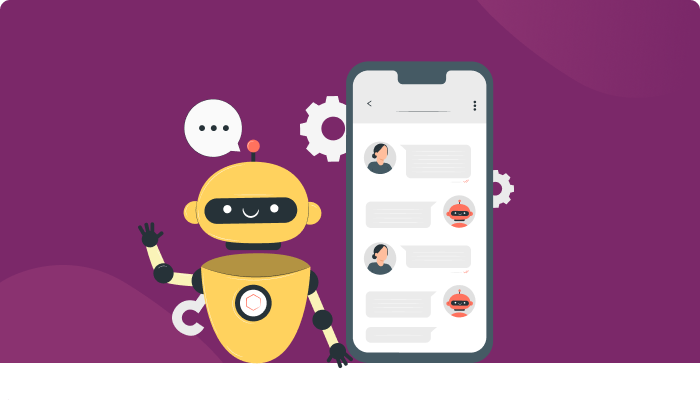 10 Best Conversational AI Platforms
One of the most important advancements in technology that has been made in recent years is conversational AI. This type of artificial intelligence allows for natural language processing and can be used to create interactive chatbots or virtual assistants. In order to take advantage of this cutting-edge technology, it's essential to find the right platform that will meet your needs. With so many options available, it can be overwhelming to decide which one is best. That's why we've compiled a list of 10 top conversational AI platforms you should consider trying out in 2023.
Surveysparrow
Surveysparrow is a conversational AI platform that provides automated customer service and feedback. It offers features like automatic response, survey management, and machine learning-based insights. With Surveysparrow's AI tools, you can create personalized conversations with customers to help them understand the product better or provide support quickly. The platform also helps you build interactive surveys for collecting customer data in real-time. Additionally, it allows businesses to monitor customer sentiment and optimize their services accordingly.
Moreover, Surveysparrow simplifies reporting by providing an intuitive dashboard with visualizations of key performance indicators (KPIs) such as customer satisfaction score, average call handling time, etc. Furthermore, its analytics engine gives deep insights into various aspects of your business operations so you can make informed decisions backed up by hard data. Finally, Surveysparrow has flexible pricing plans which makes it accessible even to small businesses who don't have large budgets for technology solutions.
Replicant
Replicant is a cutting-edge AI platform that enables companies to automate customer service conversations. This comprehensive conversational AI system can handle natural language processing, speech recognition, and text understanding with ease. It also offers pre-trained models for common use cases such as fraud detection, ecommerce, finance and more. Here's why Replicant should be on your list of the best conversational AI platforms to try in 2023:
Scalable & Cost Effective: Replicant provides scalability and cost effectiveness by reducing operational costs associated with manual customer support services. Additionally, its state-of-the-art technology allows you to increase automation without sacrificing quality or accuracy.

Automated Conversations Built For Your Business: One of the biggest advantages of using Replicant is its ability to customize automated conversations tailored specifically for your business needs. The platform leverages both machine learning algorithms and natural language processing technologies so it can understand customer intent accurately and quickly respond accordingly.

Seamless Integration With Other Platforms: Another great feature of this platform is its seamless integration capabilities with other systems like CRM tools, ticketing systems and more. This makes it easy for businesses to integrate their existing IT infrastructure into the conversation process while still providing an outstanding customer experience.
Feedyou
Feedyou is a conversational AI platform that offers users the opportunity to build unique and meaningful conversations with their customers. It enables businesses to create chatbot experiences tailored to their needs, using natural language processing (NLP) technology. Feedyou's goal is to make it easier than ever before for companies to communicate directly with their customer base in an engaging way. The platform also provides analytics tools so that organizations can better understand how their bots are performing and improve conversation quality over time.
What sets Feedyou apart from other conversational AI platforms? Firstly, its user-friendly interface makes creating complex conversations straightforward and intuitive, no matter your technical skill level. Secondly, unlike many competitors, Feedyou offers pre-loaded dialogues which you can customize according to your business objectives. And lastly, Feedyou's data-driven approach allows you to continuously refine and optimize bot interactions based on real feedback from end users.
IBM Watson Assistant
IBM Watson Assistant is a powerful conversational AI platform that has been around since 2018. It's designed to provide businesses with an easy-to-use interface for creating natural conversations between their customers and automated agents. The platform makes use of machine learning technology to understand the customer's language and respond accordingly. This allows it to deliver personalized, intelligent advice quickly and accurately.
The main advantage of IBM Watson Assistant is its ability to handle complex conversations without needing any prior training from the user. Additionally, it can integrate with other applications such as Salesforce or Slack in order to get real-time feedback on customer inquiries. Furthermore, it also provides analytics tools so companies can track how well their chatbot performs over time.
Cognigy
Cognigy is a conversational AI platform created specifically for enterprise business. It has the ability to automate customer service interaction and help businesses increase efficiency in a variety of ways. With Cognigy, businesses can create virtual assistants that have natural language processing capabilities and are capable of understanding human emotions as well. This makes it easier for customers to interact with automated services like chatbots or voice-activated systems.
The main benefit of using Cognigy is its scalability; it's designed to be able to handle large volumes of interactions while still providing an effective response rate. Additionally, Cognigy comes with advanced analytics tools which allow companies to measure their success and make improvements over time. Plus, they offer additional features such as integration with third-party applications, text analysis, and support for different languages.
Convyai
Convyai is an AI platform that provides a conversational experience to users. It offers solutions for companies seeking to create and deploy customer service, sales, marketing or support bots in their applications. The platform leverages natural language processing (NLP) and machine learning technologies to deliver automated conversations that are both engaging and personalized.
What sets Convyai apart from other AI platforms is its ability to understand complex user inputs. Its robust NLP engine enables the system to process multiple languages simultaneously while understanding context-dependent queries. Additionally, Convyai also comes with powerful analytics tools that allow businesses to track performance metrics such as sentiment analysis, intent recognition, customer satisfaction scores and conversion rate optimization.
Servisbot
Servisbot is an artificial intelligence (AI) chatbot platform that helps businesses of all sizes create automated conversations with customers. It provides a comprehensive solution for customer service and sales teams, offering features such as natural language processing (NLP), AI-powered decision trees, custom integrations, and more. The platform also supports multiple messaging channels, including Facebook Messenger, Skype, WhatsApp, SMS, webchat, and more.
The major advantage of using Servisbot is its scalability; it can be used to build bots for any size business or application. Additionally, the platform provides powerful analytics tools that help users track bot performance over time. Furthermore, Servisbot's Natural Language Understanding (NLU) engine enables bots to understand context quickly and accurately so they can respond in real-time.
With these features at its disposal, Servisbot has become one of the top choices when it comes to conversational AI platforms in 2023 due to its ease of use and ability to scale up quickly while providing robust security measures.
Amazon Lex
Amazon Lex is one of the most popular AI platforms in the industry and an excellent choice for any company looking to upgrade their customer service capabilities. It's a natural language processing system that enables businesses to build conversational interfaces into applications, websites, and other services. Powered by machine learning algorithms, Amazon Lex can understand speech patterns, context, and user intent to provide accurate results.
What sets Amazon Lex apart from its competitors is its ability to process complex queries quickly and accurately. With its intuitive interface, customers can easily ask questions or make requests without having to manually input data each time. The platform also has built-in features such as sentiment analysis and keyword recognition which further help it understand what users are trying to communicate. Furthermore, developers have access to various tools that allow them customize how they want the conversation with users to go.
Senseforth.ai
Senseforth.ai is a leading conversational AI platform that provides great user experiences in many different contexts. Its core features include natural language processing, machine learning and dialogue management, which enable users to interact with the system seamlessly. It also has an advanced workflow engine, allowing for complex conversations and data integration from other systems.
What sets Senseforth apart is its ability to understand context and provide personalized responses based on past interactions, making it one of the most powerful AI platforms available today. Additionally, its deep understanding of language allows it to generate more accurate results than traditional NLP algorithms. This makes it easy for developers to create bots or applications using the Senseforth platform without having to worry about coding complexities.
BotUp
BotUp is a leading conversational AI platform that has been making waves in the industry since its launch in 2019. It's one of the few platforms available right now that provides users with an advanced, yet intuitive visual interface. With BotUp, businesses can easily create their own chatbot and integrate it into various messaging channels such as Facebook Messenger, Telegram, WhatsApp, Slack etc. The platform also enables developers to build custom bots with natural language processing capabilities using powerful libraries like NLTK and SpaCy. This means they can create engaging experiences for customers without having to write complex code.
What makes BotUp stand out from other platforms is its ability to provide personalized conversations based on user data. By applying machine learning algorithms to customer data points such as demographics, location or buying behavior, business owners can tailor conversations according to individual needs and preferences. Additionally, the platform offers powerful analytics tools which allow them to gain insights about their bot's performance over time. This helps them refine the conversation flow and ensure better customer engagement rates. Here are some other benefits associated with using this platform:
Easy integration: Servisbot offers several prebuilt integrations with popular applications like Shopify and Salesforce which makes it easy to get started building bots quickly.
Customizable templates: Create customized conversation flows by leveraging ready-made templates which enable developers to customize their own bot experiences based on user needs.
Advanced Analytics: Servisbot's advanced analytics allow you to view detailed reports about your bot's performance in order to identify areas where improvements can be made.
Robust Security: Protect data privacy through encryption technology that ensures no sensitive information is compromised during communications between the user and the bot.
Scalable Platform: Scale up quickly without worrying about hardware requirements thanks to Servisbot's cloud infrastructure which allows for rapid deployment of bots across different platforms.
Overall, BotUp is one of the most promising conversational AI platforms when looking ahead at 2023, offering unparalleled features for both developers and businesses alike. Its combination of advanced technology and easy-to-use visual interface make it a great choice for anyone looking to create engaging interactions with their customers through automated conversations.
Get started with the leading Conversational AI Platform today! Sign Up 14 Day Trial
Conclusion
The use of Conversational AI technology is growing rapidly in the business world. With its ability to provide personalized and more efficient customer service, it can help businesses save time and money while increasing satisfaction levels for customers. As AI advances, so does the potential usage of this technology.
There are many different platforms available that offer their own unique features and capabilities when it comes to developing conversational AI applications. The 10 best conversational AI platforms discussed include SurveySparrow, Amazon Lex, Senseforth.ai, BotUp and others which have shown great promise as some of the leading providers in this field.
Why Choose 500apps?
#1
All-in-One Suite with more than 50 apps
#2
Everything you need today and in the future for all departments
#3
Unbelievable value - the lowest pricing you will ever find
#4
Hosted in 6 locations for compliance and blazing speeds
#5
24/5 Support - FREE chat, email and phone
#6
Uncapped features - limits you will never reach humanly
#7
Managed and maintained everyday by a dedicated team
#8
No downtime - comes with a 99.9% uptime guarantee
#9
Supports a number of international languages
#10
We've everything covered - 90k+ trust us with their business
Join the SaaS Revolution
All-in-One Suite of 50 apps

Unbelievable pricing - $14.99/user

24/5 Chat, Phone and Email Support