7 Best Sales Cadence Software for Sales Teams
Sales cadence software has become an essential tool for any sales team looking to maximize their efficiency and productivity. It enables teams to automate processes, increase visibility into performance metrics, and manage data to optimize the customer experience. Sales cadence software can be a powerful asset for any organization seeking to streamline operations or improve lead conversion rates. This article provides an overview of nine of the best sales cadence software solutions currently available on the market, including features, pricing models, and deployment strategies.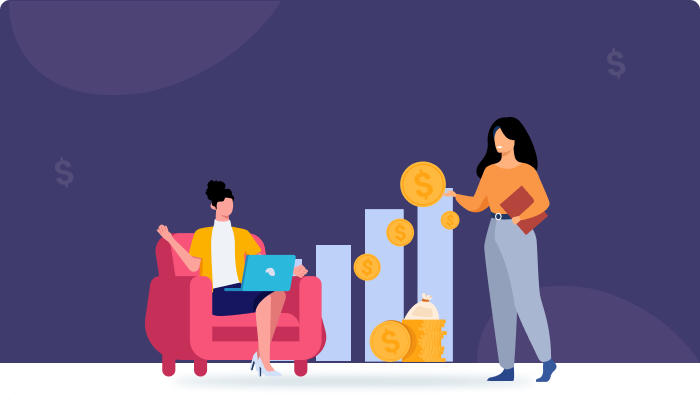 Using a combination of analytics and automation capabilities, sales cadence software helps drive organizations towards greater success by helping them prioritize leads and engage customers more effectively. Organizations can better understand when prospects are likely to purchase products or services by providing insights into customer behaviour patterns. In addition, many sales cadence software suites come equipped with automated follow-up tools that enable users to keep track of ongoing conversations without manually reaching out each time.
The right sales cadence software solution can help companies reduce costs while improving key performance indicators such as close rate and average deal size. With so many available options on theLet's look in detail at some of the most popular sales cadence software solutions from leading providers, highlighting their unique features and pricing plans along the way.
What is Sales Cadence?
Sales cadence is a term used to describe the schedule and strategy of outreach methods employed by sales teams. It involves creating a process for how and when sales representatives reach out to prospects, track their progress, and follow up with them. This can be done manually or through the use of automated software such as sales trackers or marketing automation tools.
The goal of implementing a good sales cadence is twofold: first, it keeps teams organized so that each contact receives timely communication; second, it helps ensure that outreach efforts are consistent across all team members. A well-executed sales cadence should also take into account customer behavior patterns, personalization strategies, and other key factors to maximize results from every interaction.
Organizations must continuously monitor their performance metrics and adjust their approach accordingly to optimise its effectiveness. They should also strive to improve response times and accuracy while adhering strictly to company policies related to customer data privacy and security measures.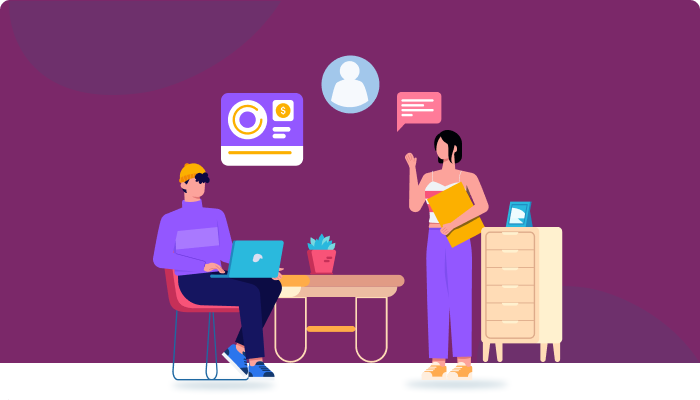 Steps To Choose The Best Sales Cadence Software
Choosing the best sales cadence software for a sales team can be difficult. The process requires extensive research and analysis of various criteria, including pricing, features, customer service support, and ease of use. Additionally, it is important to consider how well the software integrates with existing marketing automation programs. This article will outline steps that should be taken when selecting an appropriate sales cadence solution.
The first step in selecting effective sales cadence software is to assess the specific needs of the organization or team. Identifying which features are most beneficial and determining whether these capabilities can be found within a single program or require multiple solutions. Once this has been determined, organizations must compare different vendors and products before making a final decision. In addition to feature sets, companies should consider product reviews from other users, pricing structure, and customer service options available with each vendor.
After reviewing all pertinent information regarding potential sales cadence solutions and determining which one(s) best meet the organisation's requirements, it is necessary to consider any additional integrations needed for optimal functionality, such as those with existing marketing automation platforms. Ultimately, proper due diligence during the selection process ensures that an appropriate solution is chosen based on individual preferences and organizational goals.
7 Best Sales Cadence Tools For 2023
Sales cadence software is an essential tool for sales teams. Automating the process, it helps to improve communication and efficiency across the board. The right choice of software can make or break a team's success in 2023. Therefore, making an informed decision on what software best suits their needs is paramount.
Outreach
Outreach is a popular sales cadence tool used by many sales teams. It provides automated email outreach, personalized follow-up sequences, and performance tracking that help streamline engaging with prospects. With Outreach's simple interface, users can create campaigns quickly and send emails to contacts in bulk or individually.
The platform also allows users to personalize their messages using dynamic content, making it easier for them to tailor their communications based on customer data. Additionally, its integration with other tools makes it possible to sync contact information from CRM systems into Outreach. This enables a more efficient way of managing leads throughout the entire cycle.
Finally, Outreach offers real-time reporting capabilities which enable users to track response rates and measure campaign performance over time. This helps sales teams gain insights into their strategies' effectiveness and adjust accordingly.
TIP: Leverage Outreach's real-time reporting feature to evaluate your team's success in reaching out to customers and optimize your campaigns for better results.
OutReachly
OutReachly is a sales engagement platform that enables sales teams to manage and optimize their customer outreach. This software offers various features, such as contact management, email sequences, analytics, reporting, etc. OutReachly makes it easy for companies to track the performance of their team members as well as measure how successful an individual's cadence has been at engaging prospects.
OutReachly provides users with advanced automation capabilities, including pre-built templates, to quickly create personalized emails without spending time on manual setup. It also allows them to schedule emails in advance or send automated follow-ups based on customer responses. Furthermore, this platform gives its users access to real-time data insights, which helps them make better decisions about customer outreach strategies to increase conversions.
Benefits of using OutReachly include:
Automated workflow – Streamline customer communication by automating mundane tasks like scheduling emails;

Analytics & Reporting – Gain a deeper understanding of prospect behaviour through detailed reports;

Contact Management – Easily organize contacts into lists and prioritize prospects according to value;

Email Sequences – Personalize messages with dynamic content tailored to specific audiences.
Ultimately, OutReachly provides sales teams with an efficient way to engage customers while giving them access to powerful tools designed to optimise their cadence strategy. Companies looking to improve their customer outreach should strongly consider investing in this platform, as it can greatly enhance their ability to convert leads into paying customers.


Get started with the leading Cadence Software today!
Sign Up 14 Day Trial
Salesforce
Salesforce is an online customer relationship management (CRM) software that helps sales teams manage their leads and customers. By using Salesforce, sales teams can access detailed customer data quickly and easily while staying organized and on top of their records. With this CRM system, users can store all of their contacts in one place and segment them into lists according to different criteria such as location or interest. Furthermore, Salesforce provides powerful analytics tools which allow sales representatives to track key performance indicators (KPIs). This allows managers to see how the team performs relative to goals and make the necessary adjustments.
Overall, Salesforce is an effective tool for helping sales teams streamline their processes and increase efficiency by providing quick access to customer data and powerful analytics tools that help measure success against set goals. It also enables automation of mundane tasks associated with selling activities while its integrated mobile app ensures that users always stay informed about important updates no matter where they are located geographically.
Saleshud
Saleshud is an online software offering designed to help sales teams manage their sales cadence. It provides automated processes and lets users set up customized workflows for their specific needs, such as tracking customer interactions or setting up reminders throughout the sales process. Additionally, Saleshud features a suite of analytical tools that allow users to quickly analyze data from multiple sources and get real-time insights into team performance.
The platform also includes several key integrations with third-party applications like CRM systems, marketing automation platforms, and analytics services. This allows users to streamline their workflow by connecting disparate programs together in one place. Moreover, Saleshud supports collaboration between members of the same team or across different departments within an organization.
In summary, Saleshud offers a comprehensive solution for managing sales cadences within organizations of all sizes. Its feature set enables users to automate routine tasks while providing powerful analytics capabilities for evaluating overall performance and identifying areas for improvement. Furthermore, its integration options facilitate seamless connectivity between various system components and external applications.
Streak
Streak is a sales cadence software intended to streamline the process for sales teams. Streak provides features such as task automation, email tracking and contact management that help users close deals faster. It also integrates with other tools like Google Calendar and Gmail to give users an efficient way to manage their contacts.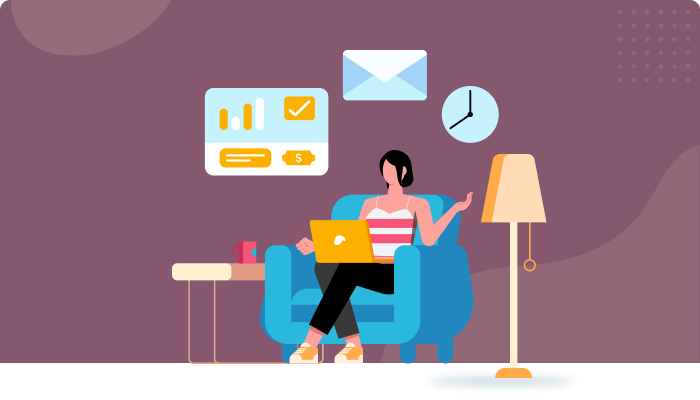 The platform offers a range of useful features, which include:
Automation of tasks - Allowing users to set up automated processes around customer outreach;

Email tracking - Giving insights into how customers are responding to emails;

Contact management- Allowing users to keep track of important conversations with leads.
Streak's user interface has been designed with ease of use in mind. With its intuitive setup process, customizable dashboard and comprehensive data analytics, this powerful tool help sales teams stay organized and on top of their initiatives. Additionally, it provides detailed reporting so managers can quickly see progress or spot any issues requiring attention.
SalesforceIQ
SalesforceIQ is a powerful sales cadence software for sales teams that provides an array of features to help streamline their processes. It offers users a complete CRM suite with the ability to create custom pipelines and view dashboards in real-time. SalesforceIQ includes automated contact management, lead scoring, mobile access, and AI-driven insights.
Here are some key benefits of using SalesforceIQ:
Advanced workflow automation capabilities

Easy integration with other applications such as G Suite and Outlook

Robust data security measures, including two-factor authentication
This cloud-based platform gives users the flexibility and scalability needed to manage customer relationships throughout the buyer journey. Its intuitive interface and automated workflows eliminate tedious manual tasks while providing actionable insights into customer behaviour. All this makes SalesforceIQ an ideal tool for any organization looking to optimize its sales process and increase efficiency.
SalesLoft
SalesLoft is a sales cadence software program designed to help sales teams increase their effectiveness. It provides users with automated processes and tasks, enabling them to create sequences of follow-up emails, calls, and other actions to manage contacts and track progress efficiently. Additionally, SalesLoft has features such as customizable templates for email campaigns and A/B testing capabilities that allow users to customize their outreach strategies.
The platform also includes powerful analytics tools that provide insight into customer engagement data. This allows users to identify trends in customer behaviour and adjust their approach accordingly. Furthermore, the software supports team collaboration by allowing multiple sales team members to access shared resources from one location. These features make it easy for teams to stay organized while working on projects.
SalesLoft offers an effective solution for sales teams looking to streamline their workflow. Its automation capabilities reduce the manual labour associated with contact management, and its reporting functions enable users to gain insights into how customers respond to outreach efforts. Combined with its support for team collaboration, SalesLoft can be used effectively by any size organization or business wanting increased efficiency within their sales process.
Conclusion
In conclusion, many sales cadence tools are available for sales teams to choose from. They must take the time and consider their needs before selecting one. Each tool offers unique features that can benefit a team depending on what type of business they run and how large it is. They all offer different functions such as automation, personalized emails and more that make them stand out among the others. Choosing the right software should come down to understanding which features will help your team succeed in various situations. Considering these factors should ensure you select the perfect solution for your needs.
Why Choose 500apps?
#1
All-in-One Suite with more than 50 apps
#2
Everything you need today and in the future for all departments
#3
Unbelievable value - the lowest pricing you will ever find
#4
Hosted in 6 locations for compliance and blazing speeds
#5
24/5 Support - FREE chat, email and phone
#6
Uncapped features - limits you will never reach humanly
#7
Managed and maintained everyday by a dedicated team
#8
No downtime - comes with a 99.9% uptime guarantee
#9
Supports a number of international languages
#10
We've everything covered - 90k+ trust us with their business
Join the SaaS Revolution
All-in-One Suite of 50 apps

Unbelievable pricing - $14.99/user

24/5 Chat, Phone and Email Support