Project Management Software Hacks to Improve Productivity
Firms can address various productivity concerns and further empower their employees to produce their best work at all stages of the project, from planning to execution to realisation and delivery, using the correct project management software.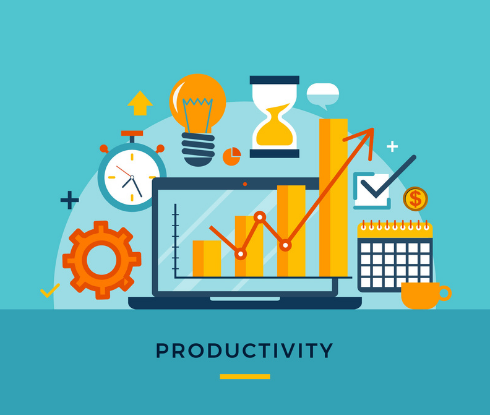 Have you ever wondered how some of the project managers or team leaders seem to carry on their projects smoothly and have a project delivery success rate of 97.89%? It's not that they have the same time but they are well-equipped with an efficient project management tool that helps to improve their productivity.
No doubt, with the industries growing and the world shrinking to be a global village, there arises a need to deliver projects on time to cater to the various evolving needs of global clientele. And if you are one of them struggling to meet your client's expectations then you definitely need to leverage the best features and functionalities of project management software. Implying the various productivity hacks of the project management system, you will not only help boost the productivity and performance of your project team members but also help to easily overcome the hurdles building up with your vendors and third parties.
"Project management is the art of creating the illusion that any outcome is the result of a series of predetermined, deliberate acts when, in fact, it was dumb luck." - Harold Kerzner
project management software is not some simple tool that helps to deal with project management but is a whole ecosystem of project management from start to finish. Whether it is grouping your team to scheduling meetings with clients or higher management or assigning tasks, managing budget, and tracking progress, it enables you to deal with every aspect of your project.
An Overview on Project Management Software
Project management software is a complete built-in system that empowers not only the Project Manager but also the team members as well the complete organization to deliver projects in time. One of the major functionalities it handles is that it encompasses the entire process of project management starting from planning projects, scheduling tasks, projecting timelines, and managing your resources in a more specific and centralized manner at a single workspace or platform. Here at this workspace or platform you can seamlessly connect, collaborate and communicate with your team members, clients, and stakeholders. A well-built project management tool helps you stay organized, on track and focused to meet client's deadlines and estimated projections by delegating tasks and keeping track of all the progress.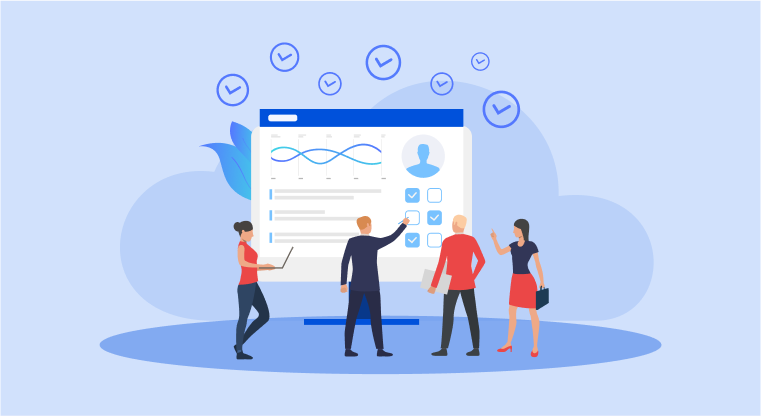 Some of the major aspects of project management software are:
Project planning tools
Resource management tools
Resource scheduling tools
Budgets
Tracking progress
Communication and collaboration
Documentation
Customization
Undoubtedly, effective project management software helps to plan projects, assign tasks, strategize progress and meet deadlines exceeding client expectations. However, a few fail to unleash a project management tool's full potential and are oblivious to the fact that how productive a project management software can be for their multiple projects.
So, let's quickly run through how a Project Management system works that can help to increase your productivity.
How Project Management Software Improves Productivity?
The project management software is usually bundled with a lot of features and functionalities along with tools, add-ons, and plug-ins that help to boost your productivity.
With project management software, you can easily automate a lot of project management tasks like automatically scheduling daily stand-up, sprint, and other meetings.
You can easily automate notifications to update clients about the progress of the project status and much other automated stuff to handle day in and day out project-related tasks.
It helps to declutter your calendar for more important tasks to set in.
Collaboration tools in project management help you and your team members to connect easily to discuss things related to projects.
It also schedules meet-ups automatically after checking in the availability of you and your team. Thus, you save a lot of time that may be wasted in arranging meetings manually.
With a plethora of features and functionalities, definitely, Project management software like Projectsly can help you and your team improve productivity.
Additionally, this system not only helps one or two industries but a whole lot of them. Surprisingly, the product managers can also harness the benefits of this tool to complete the production of their innovative products without missing major stuff in their deliverables.
Industries that Benefit From Project Management Software
It is not about one or two domains, but many industries can benefit from efficient Project Management Software. Some of the major industries that can garner its benefits are:
Marketing Agencies
Education
Construction
Video Game Development
Information Technology
Usually, project management solutions are quite flexible and can be used in many other industries. The other industries that garner the advantages of Projectsly - Project Management Software are:
Life Sciences
Construction
Engineering
Enterprise PMO
OTT Entertainment
Government
Healthcare and others
From ideation, conceptualization, tracking, management to implementation, the Project management system provides a way ahead solution not only to deal with current scenarios but also to help you deal with future challenges. Hence, it is not one or two industries that Project Management software helps but it is a plethora of industries that can take advantage of this software.
Best Project Management Software to Boost Productivity
Among the various project management tools available on the market, Projectsly is one of the best project management software, popular in the business arena.
This highly effective management software comes with a complete bundle of communication, social collaboration, and management tools for your team. Normally Projectsly - project management software encompasses a wide range of tools and plug-ins such as Gantt Chart, Kanban board, calendar, webhooks, dashboard, and more.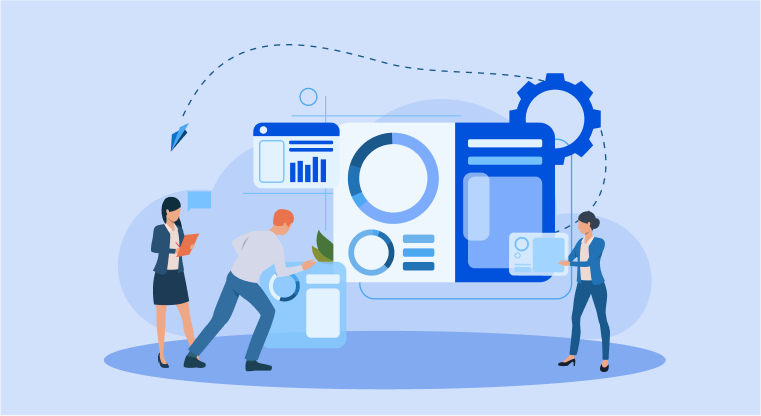 This one-stop-shop project management tool provides you with various features that help you carry on various functionalities of project management very effectively and easily. It not only helps to streamline various tasks but also provides an overview of the progress of your project. It helps to handle various teams from a single dashboard as well as collaborate between internal and external teams. Also, the included Gantt's diagram functionality also works as a high-level Kanban board that helps you plan with a structured workflow.
Conclusion
Whether you have multiple projects to handle or have one single project on hand, whether you are a project manager or project executive, effective project management software is all you need. It not only enables you to handle simple projects but also empowers you to easily manage and deliver complex projects.
Why Choose 500apps?
#1
All-in-One Suite with more than 50 apps
#2
Everything you need today and in the future for all departments
#3
Unbelievable value - the lowest pricing you will ever find
#4
Hosted in 6 locations for compliance and blazing speeds
#5
24/5 Support - FREE chat, email and phone
#6
Uncapped features - limits you will never reach humanly
#7
Managed and maintained everyday by a dedicated team
#8
No downtime - comes with a 99.9% uptime guarantee
#9
Supports a number of international languages
#10
We've everything covered - 90k+ trust us with their business
Join the SaaS Revolution
All-in-One Suite of 50 apps

Unbelievable pricing - $14.99/user

24/5 Chat, Phone and Email Support