Automatic Phone Dialer – Pros and Cons
Automatic phone dialers are increasingly becoming a popular tool for businesses. These systems allow companies to quickly and efficiently contact customers or leads without needing manual effort from employees. One of the most well-known automatic phone dialer apps is VoxDesk, which offers many features such as voice recognition, automated lead scoring and file-sharing capabilities. It also provides integration with other software applications that can help streamline customer service processes.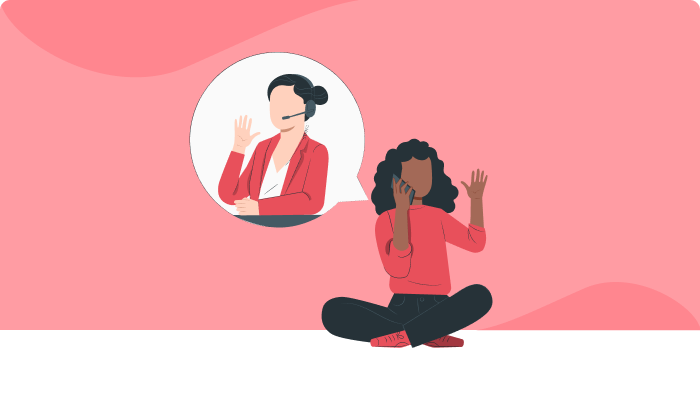 The advantages associated with an automatic phone dialer system are numerous. Automating the process of calling customers or potential leads, eliminates time spent manually entering data into a CRM system or manually placing calls. This saves valuable resources by allowing employees to focus on more important tasks while remaining in contact with customers. Furthermore, having access to automated reports allows managers to monitor sales activities better and call performance metrics for their teams. Additionally, automated campaigns make it easier for businesses to segment their customer base and send personalized messages tailored to each target market segment.
Despite these benefits, some drawbacks are associated with using an automatic phone dialer app like VoxDesk. For example, since this type of technology requires detailed setup upfront, incorporating it into existing business operations may require additional staff training or hiring specialized personnel with prior experience working with such tools. In addition, depending on how much automation is used within the organization's telephone system, user privacy could be at risk if not properly set up correctly due to caller identification being recorded automatically during calls made through an automated system. Finally, certain regulatory laws may restrict organizations' use of auto-dialling technologies when interacting with consumers in certain jurisdictions. Organizations should understand applicable legal requirements before deploying such solutions within their business environment.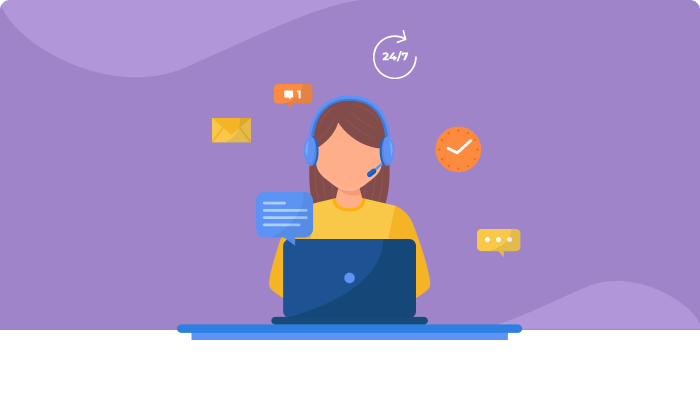 Pros of Automatic Phone Dialers
Automatic phone dialers are a convenient and reliable way to manage customer calls. They provide businesses with the best phone dialer app, VoxDesk, designed to make automated calling easier. It can be used for outbound campaigns, appointment reminders, survey collection, and more. This technology allows companies to increase their efficiency without sacrificing quality or customer satisfaction.
One major benefit of automatic phone dialers is that they save time by eliminating manual labor associated with making calls. Employees can focus on other tasks and optimize their workflow by automating the process. Additionally, these services offer features such as call routing and recording capabilities which help streamline operations even further. With this technology in place, businesses can also ensure they stay compliant with regulations like HIPAA and TCPA while still providing excellent service to customers.
Lastly, using an automated system helps improve customer data accuracy since it eliminates potential human errors during data entry processes. Furthermore, most systems come equipped with analytics tools allowing organizations to continually track performance metrics over time to refine their strategies for better results. Overall, investing in an automatic phone dialer provides numerous benefits for business owners looking to maximize productivity and profitability while delivering superior customer experiences.
Increased Productivity
An automatic phone dialer system, such as VoxDesk, can benefit any business. One of its primary advantages is increased productivity; automated dialing enables businesses to reach out to clients and prospects faster than if they had manually dialed each number. This means that customer service representatives can make more calls in a shorter time, leading to improved sales outcomes. Furthermore, tracking features allow businesses to monitor metrics like call duration or conversion rates, providing valuable performance data.
In addition, an automatic phone dialer system saves resources by eliminating manual labour associated with conventional methods. It reduces the need for employees to spend hours tediously entering numbers into the contact list and eliminates errors from mistyped digits or incorrect contacts. Moreover, its cloud-based platform makes scalability easier since user accounts can be quickly added or removed without purchasing additional hardware or software licenses.
Organizations benefit from greater efficiency and cost savings while improving customer engagement through faster response times by using an automated phone dialer system such as VoxDesk. Additionally, businesses gain access to valuable insights about their operations that would otherwise remain hidden when relying solely on traditional methods of communication.
Cost Savings
Automatic phone dialer systems are becoming increasingly popular for businesses of all sizes. These systems can provide a number of advantages, including cost savings. Automating the process of calling customers with an automated system such as VoxDesk can reduce the costs associated with manual dialing and staff time spent on the task.
An automatic phone dialer system's advantages include improved calls' efficiency. By automating this process, business owners no longer need to manually place each call or wait for employees to take care of it. This allows them to focus their efforts elsewhere and save time in the long run. Additionally, since many features are now integrated into these systems, businesses can purchase something other than additional software or equipment to use them effectively.
Finally, automatic phone dialers also offer increased customer satisfaction due to faster response times and more accurate information being provided by the system. Customers experience fewer dropped calls and lower wait times when interacting with an automated system like VoxDesk than they would if they were dealing with a live operator or employee. Furthermore, customers receive more information from an automated system than from a human agent because data is presented consistently across multiple channels without any errors caused by miscommunication between personnel.
Get started with the leading Phone Dialer Software today! Sign Up 14 Day Trial
Improved Accuracy
An automated phone dialer system for business operations, such as VoxDesk, can improve accuracy compared to manual dialing. Improved accuracy is essential in order to ensure that customers receive the correct calls at the right time. An automated telephone dialing system has several advantages including increased efficiency and improved accuracy when compared with traditional methods of making calls manually; however, it is important for businesses who decide to invest in this type of technology understand the potential costs and privacy concerns associated with it beforehand in order to choose the best option for their specific needs.
Improved Efficiency
The use of automated phone dialer systems for business can be an efficient way to reach out to customers and prospects. One of the main benefits of using such a system is improved efficiency, which may include features from VoxDesk like predictive dialing or time-based routing that help improve workflow and customer service management.
In terms of improving efficiency, there are several advantages associated with implementing this type of technology:
Reduced wait times: Automation eliminates the need for manual processes when it comes to connecting calls, meaning that customers don't have to wait as long before being connected with agents. This helps ensure that customers get a better overall experience.
Improved accuracy: Predictive dialers also help reduce errors in contact data entry by automatically filling in missing information on forms during calls. This can save time and effort while ensuring accuracy in all interactions.
Scalability: With automation, businesses don't have to worry about their ability to scale up operations quickly if necessary; automated systems allow them to easily increase their outreach without hiring additional personnel.
VoxDesk provides many tools and resources designed specifically for businesses looking to improve their efficiency through automated means. It offers customized solutions tailored for different types of organizations, allowing companies to take advantage of its various features depending on their specific needs and goals. Additionally, its user-friendly interface makes it easy for users to navigate through the platform so they can quickly set up campaigns and manage contacts efficiently.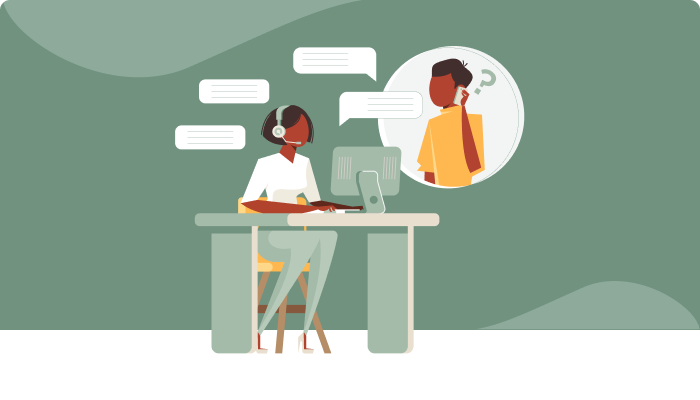 Cons of Automatic Phone Dialers
Using an automated phone dialer system in a business can bring several benefits, but it is also important to consider the drawbacks. Regarding cons, one issue with using such systems (like VoxDesk) is that they are only sometimes compatible with all types of phones and may require additional software or hardware to be installed. Additionally, some users have reported that these systems can lead to higher levels of customer dissatisfaction due to their impersonal nature. Finally, there is potential privacy issues when dealing with sensitive information as automatic dialers do not allow for manual control over conversations.
In addition to compatibility and customer satisfaction concerns, another major disadvantage of automated dialing systems relates to cost. These systems can be expensive depending on the features needed and therefore may not be suitable for businesses operating on limited budgets. Furthermore, many companies must invest time into training staff members how to properly operate the system which further adds to the overall expense associated with its installation and maintenance.
Finally, while most modern-day automatic dialers come equipped with various security measures designed to protect data from unauthorized access, these measures may still prove inadequate, leaving businesses exposed to cyber threats like malicious hacks or other forms of electronic tampering. This could put confidential information at risk and result in serious legal repercussions if management does not take proper steps immediately afterwards.
Privacy Concerns
Automatic phone dialers, such as VoxDesk, are a useful tool for many businesses. However, certain privacy concerns associated with using these systems must be carefully considered before implementation.
The first concern is the potential breach of customer data confidentiality when using automatic phone dialers. Automated dialing may result in customers' personal information being shared without their consent or knowledge. This could lead to legal issues and financial implications for the company if it was found to have breached its duty to protect this confidential information. Additionally, automated calls can sometimes be intrusive, making customers uncomfortable about receiving unsolicited communication from the business.
Another issue related to privacy is the potential misuse of customer contact lists by unauthorized personnel within the organization. Since an automatic phone dialer system relies on accessing customer contact details stored in a database, any individual who has access to this database could use it for malicious purposes such as identity theft or fraud. Therefore, measures must be taken to ensure that only authorized personnel have access to customer data and that sensitive information remains secure at all times.
It is important for companies considering implementing an automatic phone dialer system like VoxDesk to weigh up both the benefits and drawbacks of doing so t make an informed decision on whether or not it would be suitable for their unique needs and circumstances. Taking into account the aforementioned privacy concerns should form part of this assessment process to guarantee maximum security and minimum risk of harm arising from improper usage of customer data.
Increased Call Volume
An automatic phone dialer system for businesses, such as VoxDesk, can offer many advantages in terms of increased call volume. The automated system allows a business to make more calls at once and reach out to potential customers faster than ever before. This helps the company build relationships with new clients quickly and efficiently.
The benefits of an automated phone dialing system include the following:
Ability to handle large call volumes: Automated systems allow companies to easily manage large call volumes that would otherwise be too time-consuming or difficult for humans alone.
Streamlined customer service processes: An automated phone dialing solution like VoxDesk eliminates manual tasks associated with customer interactions, saving significant amounts of time and money for businesses.
Increased efficiency: Automated solutions enable employees to focus on higher value activities because they no longer have to dial each number one by one manually. This increase in productivity leads to better results overall.
Improved accuracy: Automation reduces human error when it comes to data entry and contact information management; this ensures that the right people are contacted every time.
A key point worth noting is that an automated phone dialer system also has some drawbacks. For instance, there may be privacy concerns related to using software like VoxDesk due to its ability to store personal information about customers. Additionally, if not used properly, these types of systems could lead to spam calls which could hurt a brand's reputation over time. It's important for businesses to carefully consider their options when choosing an automation solution so they can ensure they receive the most benefit from it while minimizing any risks associated with it.
Unsolicited Calls
An automatic phone dialer system for business can be beneficial, but it also has potential drawbacks. One of these is unsolicited calls, which can disrupt customer relationships and tarnish a company's reputation. The automated dialing technology provided by VoxDesk is especially designed to help companies avoid this situation; however, if not used properly, it could still result in unnecessary disruption or breach of privacy regulations.
One benefit that an automatic phone dialer offers businesses is increased call volume with greater efficiency. By automating manual tasks such as making outbound calls, companies can save time and resources while achieving better results from their communication strategies. VoxDesk enables customers to use advanced features such as customisable call scripts, automated messages and targeted data capture which can further increase productivity.
Despite its advantages, an automatic phone dialer system requires careful management to ensure that it does not cause any negative effects on customer relations or regulatory compliance issues. Companies must take care to monitor usage levels and adjust settings where necessary to ensure that all calls are appropriate and compliant with relevant laws or regulations. With the right monitoring tools in place, the benefits of using a service like VoxDesk far outweigh any risks associated with unsolicited calls.
Cost Of Installation
The installation cost for an automatic phone dialer system is a significant factor. This includes the setup costs associated with the software, hardware, and any technical support that may be required during the process. Additionally, if using third-party services such as VoxDesk, additional fees must also be taken into account.
When considering these potential expenses, it is important to take into account the long-term benefits that could result from this investment. An automated phone system can improve organizational productivity and efficiency by decentralizing work processes and allowing employees to focus on activities that require more attention or creativity. Furthermore, research indicates that customers are generally more satisfied when they receive assistance through automated systems than with human operators.
It is therefore necessary to evaluate both sides of the equation in order to decide whether investing in an automatic phone dialer system is worth it for one's business. Potential savings should be weighed against the initial costs of installation and maintenance over time before deciding about which route best suits one's particular needs and budget.
Conclusion
Using automatic phone dialers, such as VoxDesk, provides businesses with increased productivity and cost savings. It reduces the time spent on manual dialing and allows for better customer service by providing a faster response time to calls. Automatic phone dialers also allow companies to increase their call volume without needing additional staff or equipment costs. However, some drawbacks should be considered when considering an automatic phone dialer system. Privacy concerns arise from unsolicited calls and the potential to misuse recorded information. There is also an initial cost associated with installing and maintaining these systems which must be taken into account before making any decisions.
Overall, an automatic phone dialer system can provide many benefits to business owners looking to streamline their customer service operations while reducing overall costs. The pros include improved efficiency in customer service, reduced labour costs, increased call volume capacity and privacy protection features. The cons may include upfront costs related to installation and maintenance fees and privacy concerns. Businesses should weigh up all options before deciding whether this technology suits them.
Why Choose 500apps?
#1
All-in-One Suite with more than 50 apps
#2
Everything you need today and in the future for all departments
#3
Unbelievable value - the lowest pricing you will ever find
#4
Hosted in 6 locations for compliance and blazing speeds
#5
24/5 Support - FREE chat, email and phone
#6
Uncapped features - limits you will never reach humanly
#7
Managed and maintained everyday by a dedicated team
#8
No downtime - comes with a 99.9% uptime guarantee
#9
Supports a number of international languages
#10
We've everything covered - 90k+ trust us with their business
Join the SaaS Revolution
All-in-One Suite of 50 apps

Unbelievable pricing - $14.99/user

24/5 Chat, Phone and Email Support