Organize and Streamline Your Business with Mail Tracker
The modern business world has become increasingly complex, with new technologies and systems appearing almost daily. With the constant onslaught of changes and updates, staying organised and managing all aspects of a successful enterprise can be difficult. Fortunately, there is an innovative solution that can help you streamline your operations and bring order to chaos: Mail Tracker.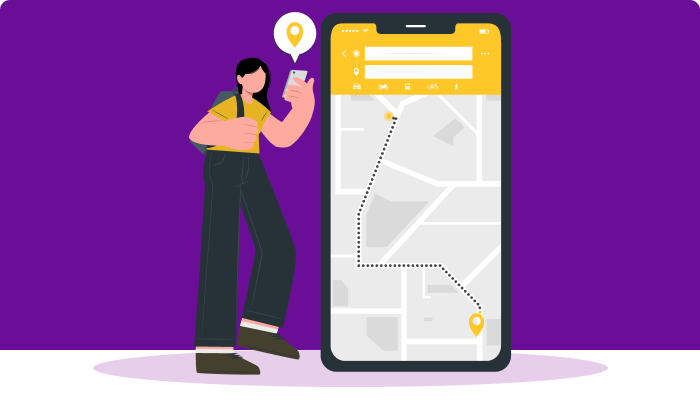 Mail Tracker is an advanced mail tracking software for businesses of all sizes. It allows users to easily monitor incoming emails in real-time and keep track of important correspondence, key dates, and deadlines. In addition, this powerful tool provides detailed analytics so that users can identify trends or patterns in their communications and make informed decisions accordingly.
By leveraging the power of Mail Tracker's intuitive interface and powerful features, any business owner can quickly improve productivity levels while ensuring that nothing slips through the cracks. Read on to learn more about how this groundbreaking technology can revolutionize how you organize your business!
5 Benefits of Using a Mail Tracker
Keeping track of emails can be tough, especially when managing multiple accounts at once. That's why mail tracker tools are so important to streamline your business. A mail tracker like Gmail Tracker or Email Tracker is essential to any successful organization. Here are five benefits of using one:
The Other Four Benefits of Using a Mail Tracker Are::
Improved communication between team members as messages is quickly tracked and located.
Strengthened team collaboration by sharing, tracking, and storing emails in one organized place.
Enhanced transparency of email conversations with the ability to monitor who opened and read messages.
Streamlined workflows and processes with automated tracking capabilities.
Reduced risk of important emails being lost or forgotten with timely notifications on delivery status.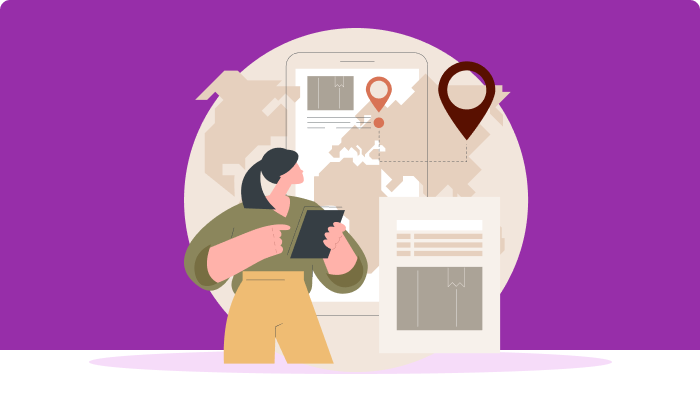 9 Features of a Good Mail Tracker
When it comes to streamlining business, mail tracker can be a real game changer. It's an essential tool for any organization that wants to take their day-to-day operations to the next level. Let's explore nine features of a good mail tracker which will help you stay organized and efficient.
Easy To Use
Mail trackers are a great way to organize and streamline your business, but you need one that's easy to use. With mail tracker hunter - the best Google Chrome mail tracker out there - you can easily track emails sent and received efficiently. Here are four reasons why it makes email tracking simple:
Track Emails Instantly: Mail Tracker Hunter allows you to see which emails have been opened instantly, so you know when the recipient has seen your message.
Get Notifications on Your Phone: With this mail tracker, you'll get real-time notifications directly for any email recipients have read. This helps ensure important messages are seen right away.
Easy Integration with Gmail: Integrating with Gmail is super easy, meaning no complicated setup is required before starting to use Mail Tracker Hunter effectively.
Automatically Switch Between Accounts: If you manage multiple accounts, the mail tracker will automatically switch between them as needed, so you don't have to worry about logging in and out manually all the time.
These features make it incredibly easy to take advantage of this powerful tool without learning complex technical skills or spending hours setting up configurations. Plus, having access to real-time data, such as whether an email was read, ensures better communication between teams and customers. All these benefits combined make Mail Tracker Hunter the ideal choice for anyone looking for a reliable way to track their emails quickly and painlessly!
Accurate Tracking
Accurate tracking is essential for businesses looking to organize and streamline their operations. With Mail Tracker, you can be sure that your emails are being tracked with precision. This best mail tracker offers an easy-to-use platform that allows users to monitor the progress of their emails in real-time, including whether or not they have been opened.
This ensures that no message slips through the cracks while providing invaluable data on how well each message was received by its intended target. It also helps you identify any problems with delivery or engagement rates so you can make necessary adjustments quickly. You can take advantage of this accurate tracking system provided by Mail Tracker - the best mail tracking site available online today.
Multiple Tracking Options
Mail-tracking options can make a huge difference when it comes to organizing and streamlining your business. Multiple tracking options allow you to choose how to track emails, allowing you to stay in control of all communications. With the OpenedOrNot feature, you have an accurate way to know whether or not someone has read their message.
Several other features with multiple tracking options provide more insight into who is engaging with your communications. You can see which messages were delivered successfully when they were received, if there was any delay in delivery, and even if attachments were included in the email. This allows you to be proactive about reaching out again should something go wrong during delivery.
Another great benefit of using multiple tracking options is accessing data on customer behavior from previous campaigns. You can use this information to adjust future campaigns for better results. By leveraging the insights provided by these features, businesses can optimize their outreach efforts and maximize engagement rates across customers.
TIP: Use visuals such as graphs or diagrams detailing customer behaviour and communication trends over time; this will help illustrate key points quickly and effectively!
Delivery Notifications
Are you looking for an easy way to keep track of your business mail? With Delivery Notifications, the Mail Tracker makes it simple. This feature allows users to set up notifications that alert them when their mail is opened or not.
This means you can stay informed about the progress of any email sent from your company account:
Get real-time updates on delivery status.
Know exactly when each message was opened by its recipient.
Track who has seen what and how often they've viewed it.
The result is a streamlined process that helps you save time and energy while keeping all your information organized in one place. Plus, this feature eliminates manual tracking, which can often be cumbersome – giving you more time to focus on other aspects of running your business! As a bonus, there's no limit to how many messages you can track at once, so you never have to worry about missing out on important communication again.
Real-Time Updates
When you're running a business, it's important to stay organized and have access to real-time updates. With Mail Tracker, you can do just that!
Using our delivery notifications feature with 'OpenedOrNot', you'll be notified when your emails are opened. This way, you know exactly how many people have read the message and if they've taken action on what was asked of them. Plus, it saves time as you don't need to check up on each email manually.
It also gives you insight into who is engaging with your messages so that you can optimize future campaigns accordingly. That means better communication between teams and customers, leading to more successful outcomes for everyone involved!
Get started with the leading Mail Tracker today! Sign Up 14 Day Trial
Secure Data Storage
Organizing and streamlining your business doesn't have to be a hassle. With Mail Tracker, it's quick, easy and secure. The system provides real-time updates on when emails are opened or not and offers secure data storage for all of your important documents.
This means you don't need to worry about any confidential information falling into the wrong hands. All your data is encrypted and stored safely in an offsite location and can only be accessed by authorized personnel with valid credentials. This ensures that even if one of your employees were to lose their laptop or mobile device containing sensitive information, there would still be no risk to security as access is restricted to those who should have it.
Mail Tracker makes organizing and streamlining your business much simpler than ever before. Its smart features help keep track of everything from sent emails to attached files while providing peace of mind that all of your important documents are kept safe from unwanted eyes. No more worrying about whether the information is being seen by someone who shouldn't have access - now you can rest assured knowing that all of your data is securely stored away.
Compatibility Across Multiple Platforms
Compatibility across multiple platforms is an essential feature for any business organization. Accessing data from anywhere and anytime gives organizations a huge advantage, allowing them to streamline their operations with ease. With Mail Tracker's compatibility across multiple platforms, users can keep track of emails sent or received on all devices – desktop, laptop or mobile.
Mail Tracker also provides secure data storage through its OpenedOrNot technology, which allows you to securely store your email messages without worrying about their security. This ensures that confidential information remains private while allowing organisations to access it whenever needed. Furthermore, this technology also helps businesses maintain organized records, so they know exactly where each message is located when needed.
Support For Multiple Carriers
When it comes to organizing and streamlining your business, a mail tracker is a perfect solution. Not only does it provide compatibility across multiple platforms, but it also supports multiple carriers, including OpenedOrNot. This ensures that all your mailing needs are taken care of in one place.
The ability to track shipments from different carriers makes mail tracker a reliable partner when you need to keep an eye on the status of important packages. It allows you to stay ahead of any delays or unexpected issues with deliveries so you can take appropriate action if needed. In addition, this feature helps you save time by removing the need to check each carrier's website individually for updates.
Reporting And Analytics
Reporting and analytics are great ways to track the effectiveness of your business's mail. They can show you how well different campaigns performed, who opened the mail, where it went, which carriers were used, and other important insights about your mailing strategies. With this information, businesses can easily adjust their plans to ensure they get the most out of their efforts.
At OpenedOrNot, we offer reporting and analytics tools that make tracking simpler than ever before. Our software allows for real-time updates on multiple carriers, so you always have up-to-date data at your fingertips. Our user-friendly interface makes managing reports easy - no complicated coding or IT knowledge is required! We also provide detailed analytics that gives valuable insight into customer preferences so that you can target specific demographics with tailored messaging.
Conclusion
Using a mail tracker to help streamline and organize your business can make all the difference in efficiency. Not only does it provide insight into what is happening with important documents, but it also provides detailed reports on customer interactions. The features available through OpenedOrNot are comprehensive and easy to use, making it an ideal choice for businesses looking to increase their productivity. With accurate tracking, multiple options, secure storage, compatibility across platforms, support for carriers, and reporting analytics included as well. Undoubtedly, using a mail tracker like OpenedOrNot will be beneficial for any business.
Why Choose 500apps?
#1
All-in-One Suite with more than 50 apps
#2
Everything you need today and in the future for all departments
#3
Unbelievable value - the lowest pricing you will ever find
#4
Hosted in 6 locations for compliance and blazing speeds
#5
24/5 Support - FREE chat, email and phone
#6
Uncapped features - limits you will never reach humanly
#7
Managed and maintained everyday by a dedicated team
#8
No downtime - comes with a 99.9% uptime guarantee
#9
Supports a number of international languages
#10
We've everything covered - 90k+ trust us with their business
Join the SaaS Revolution
All-in-One Suite of 50 apps

Unbelievable pricing - $14.99/user

24/5 Chat, Phone and Email Support