7 Reasons to Choose a Customized Platform For Your Business
To explore the full potential of a platform in business, the business institution should adjust and accommodate a customized platform. Especially for the improvement of their site's conversion rates.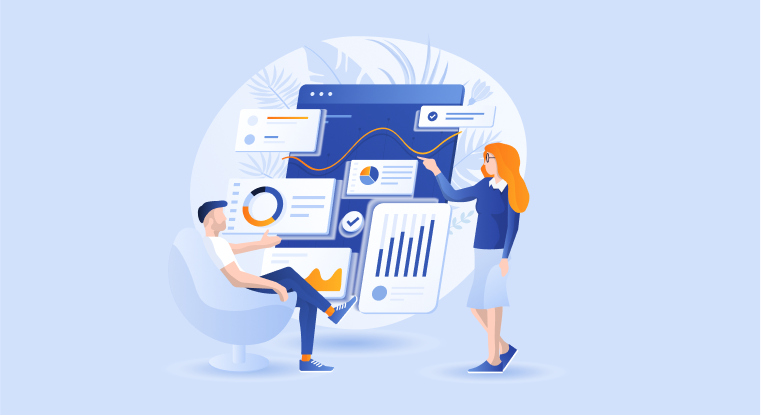 As the days keep passing, crucial decisions are periodically being made all the time by business owners to optimize the productivity level of the business. The most difficult aspect of decision-making in a business setting is combining the strive to achieve your long-term goals with that of your immediate needs - this poses your business with a unique set of challenges that only automated solutions can tackle.
Overview of Saas Business Applications
No matter the size or scope of a business, there would always be projects and activities being carried out at all times. Most of these activities are challenging to employees, but since the employment of software approaches in solving business problems, huge relief has been shed on the workload on organizations. This software used in business generally boils down to B2B software apps, SaaS Business applications, and Business Management Software. These terms are often confused by even business experts, but we will try to briefly explain the relationship between them in this article.
A business management software is a general term for cloud-based solutions that automate the running of the business, normally carried out using data recorded on the cloud to analyze and predict accurate, productive processes. B2B software apps are software solutions that make exchanging products, services or information between businesses more efficient. Software as a Service applications are business tools that deliver business management software deliverables over the internet without having to install and maintain the software (like the addons by 500apps)
From the above details, it can be curated that B2B software apps are business management software that is peculiar to B2B businesses. Furthermore, Business management software, including B2B software apps, is better enjoyed as SaaS business applications. Hence, the terms can be used carefully interchangeably. However, depending on the nature of the business, the ultimate potential of a business management software can only be attained by customizing the software to sync with the needs of your business.
Why Customize Business Management Applications?
Nowadays, businesses face ferocious challenges and rivalry all the time, especially with the rate at which customer's interests and demands are frequently evolving with the trend. As a result of that, smart and innovative entrepreneurs are beginning to adopt customized versions of platforms like SaaS business applications provided by 500apps in order to provide a precise approach to meeting up the technical challenges they face in their businesses.
The customization approach grants these businesses competitive advantages over their rivals. In fact, e-commerce software that directly enhances customer satisfaction is always a recommendable endeavor because customer satisfaction is the base upon which productivity in business is built - customized software platforms like B2B software apps can tackle this challenge when used properly.
Jim Allchin, an American computer scientist (former Microsoft executive), once highlighted a popular use case of customized platforms when he said, "Well, developers do want to touch a lot of customers. We have to make our platform very unique in order for them to do that." He emphasized on the idea of reaching out to customers using a customizable platform like the SaaS business applications.
How to Know Whether or Not Your Business Needs a Personalized Platform?
More often than not, custom-developed software remarkably improves on all aspects of a business organization, especially those with unique needs. Businesses are required to leverage their competitive advantage. Also, the software development team is a vital factor in this regard. Despite these advantages, it is still important to evaluate and know if this is a suitable venture for your business.
The most important area to access is the automation requirements of your company. At the moment, does your company require a unique set of technical solutions? If the answer is Yes, then you have no options but to opt for custom business management software development as it is the best way out.
7 Reasons Why You Should Opt for Personalized Platforms to Accelerate Your Business
The benefits derived from customizing business management software are beyond measure. In this article, we have tried to streamline the advantages to highlight seven very crucial reasons why adopting customized platforms will accelerate your business and increase productivity.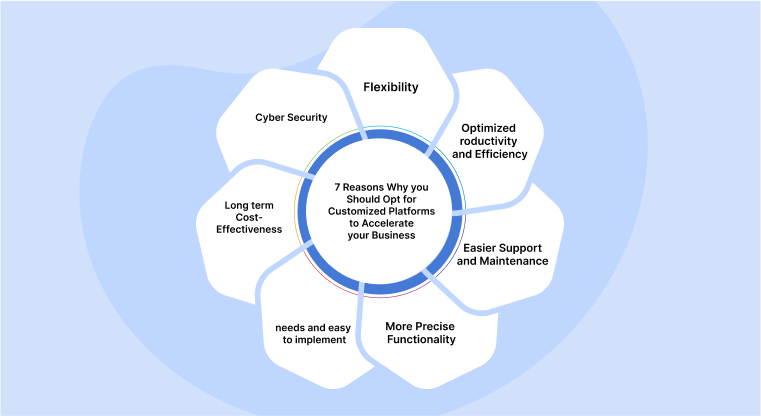 1. Build a Platform That Is Specifically Tailored to Your Company's Needs and Easy to Implement
Customized solutions are more easily integrated with existing systems and can also be used to improve the functionality of existing tools. Since the customized software is built to the specifications of the business, it is easier for the business to adapt to the effects of using the software. It is quite difficult to implement already-made software because it may require certain general system specifications to work with.
In the same vein, SaaS business applications require almost no specialized software or hardware to be navigated. Hence, it is even easier to install and implement it regardless of your previous business management software.
2. Long Term Cost-effectiveness
Customizing software for your business is usually quite expensive at the initial (installation) period but subsequently, the benefits of its implementation begin to unfold. Starting from its low cost of maintenance to its guarantee of efficiency and productivity and even its ability to perform functions that would normally require two or more.
First, you can begin working on the most necessary features and tools, depending on cost and budget, and append advanced features subsequently since it is easy to upgrade. Each stage of the process gives you the ability to test and gather user feedback on the product and make necessary improvements before fully launching.
3. Cyber Security
The internet these days is constantly attacked by cyber hackers. These hackers often target a software system to steal information. They almost never target custom software designed specifically for an enterprise because access to the software is often minimal.
Get a custom platform to accelerate your business today with the SaaS apps! Sign Up 14 Day Trial
Moreover, these custom software is often developed from scratch codes and it is difficult to infiltrate such coding. The custom software developers usually encode extra layers of firewall security through encryption.
4. Flexibility
An already-made business platform presents a business with lower chances of meeting their future requirements as they usually come with a fixed list of features and tools, normally difficult to customize and scale with the future scopes of the company. Especially in a growing business, more advanced tools will be needed as processes get cumbersome. Custom software development guarantees that your software scales to fit in with the growth of your business as time goes on.
This will help businesses grow faster without incurring more cost to accommodate solutions to future challenges. Customizable SaaS business applications are considered to be the most flexible forms of business management software. Customized software develops uniformly by integrating newer features and enhancing its tools, hence they offer scalability.
5. Easier Support and Maintenance
Custom software development is carried out by development support teams that usually provide paid technical support and maintenance services. The customized platforms may come with some technical challenges or security loopholes which can be resolved if emphasized support and maintenance are applied early enough.
In all, it eradicates the fear that the software developer will abruptly discontinue support for a product or service that your business is reliant on. Businesses get periodic maintenance and support as time goes on for the improvement of their software.
6. Optimized Productivity and Efficiency
Custom business management software (especially SaaS business applications) are specially designed to meet the demands of a particular business organization. The scope of the customized platform is always in pari passu with the structure of the business. In this regard, the custom tools will better support the businesses in achieving better productivity, and efficiency.
These customizable B2B software apps are known to solve repetitive tasks and boost collaboration between two or more organizations. The boost in efficiency and productivity is the major reason why it is popularly used among world-class B2B enterprises.
7. More Precise Functionality
A major advantage posed by customized business management software over ready-made business platforms is the precision in the methods applied by customized platforms in solving business problems. This is due to the fact that customized platforms are specifically created to solve the problems faced by the business thereby increasing productivity.
What Are the Factors to Consider When Building Customized Platforms for Your Business?
While many applications already exist for business, customizable business management software are designed to serve a specific organization, which is why many business institutions have found its application to be highly advantageous especially due its reflection of all software demands of the businesses. Customized software can be designed in the form of mobile apps or preferably SaaS business applications which allow for increased flexibility and ease of access.
The functionality of a customized platform heavily depends on the development of the software. During the development of a productive customized software, there are some major aspects for extra emphasis to be placed on. They are highlighted and discussed thus;
I. The necessary technical challenges to be tackled using the software; This aspect encompasses the overall design of the software. Here, all purposes of customizing the software are put together for the developer to sandwich in the codes. Precise assessment of this aspect will see the final software take on all challenges holding down the organization.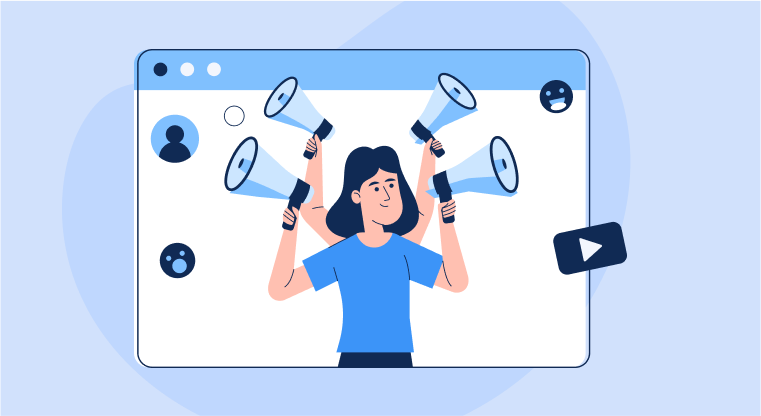 II. The processes involved in developing and maintaining the customized software; This is a very practical factor. A customized software can be designed in the form of a B2B software apps, a SaaS Business applications, a Business Management Software or a conjunction of two or three of them. The processes involved in both the initial development and the subsequent maintenance of the platform varies with its form which is decided by the nature of the business, its customers and the services required from the software.
III. The possible effect of the customized software on staff conduct; it is usually important to ascertain how the proposed customized platform will affect the affairs of employees in the organization. Careful assessment of this factor will subsequently grant the business owner insight on whether customized platforms will make positive or negative impacts on the business, and the degree of the impact as well.
IV. The impact of the feedback management tool on customer experience; A good number of customized platforms (even B2B software apps) have a direct impact on customer experience depending on the scope applied in the software. Customized business management software is typically built to maximize customer satisfaction rates. So, its scope directly involves customer interactions, it is required for the planning process to involve using a customer-oriented approach to gather customer data.
V. The expected revenue to be generated from investing in a customized platform; Every business venture is made with a primary purpose which is to generate profit. Although customized softwares is generally known to be profitable investments, it is still very important for the entrepreneur to evaluate the possible ROI (Return On Investment) for investing in them. This is also a deciding factor on whether or not the business actually needs a customized application for higher productivity.
Conclusion
We are now conversant with the impact of customizable software in accelerating productivity in a business organization. It is also important to note that the impact is dependent on the development procedure. This is heavily influenced by the customizable software developers employed to build the software.
It is advisable to employ a reliable software developer like 500apps for your customized platforms. 500apps guarantees access to over 50 customizable business management softwares including, chatbot builder, CRM software, virtual PBX etc. For more information on products and services visit the official website.
Why Choose 500apps?
#1
All-in-One Suite with more than 50 apps
#2
Everything you need today and in the future for all departments
#3
Unbelievable value - the lowest pricing you will ever find
#4
Hosted in 6 locations for compliance and blazing speeds
#5
24/5 Support - FREE chat, email and phone
#6
Uncapped features - limits you will never reach humanly
#7
Managed and maintained everyday by a dedicated team
#8
No downtime - comes with a 99.9% uptime guarantee
#9
Supports a number of international languages
#10
We've everything covered - 90k+ trust us with their business
Join the SaaS Revolution
All-in-One Suite of 50 apps

Unbelievable pricing - $14.99/user

24/5 Chat, Phone and Email Support