Best CRM Software In 2023
CRM systems are a vital part of your company's success. Quickly manage and track leads, contacts, and opportunities with our CRM software.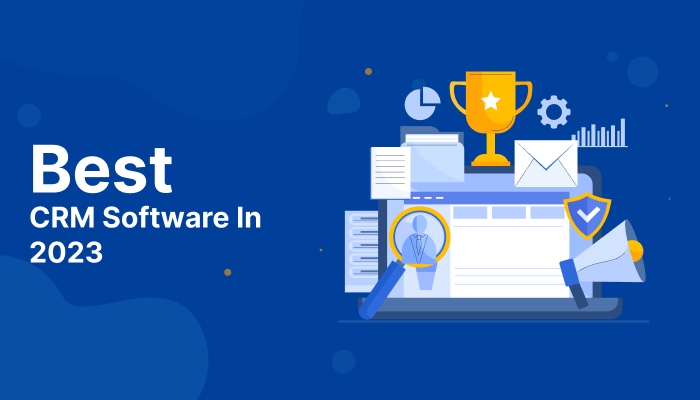 Customer Relationship Management (CRM) software is a key tool for many businesses that help to manage customer data and relationships. It enables businesses to better understand their customers and provide more tailored service, which can lead to more sales and better customer retention.
The market for CRM software is growing rapidly, with more and more companies investing in it to improve their customer service and increase their customer base. The main players in the CRM software market are Salesforce, Microsoft Dynamics, SAP, Oracle, Zoho, and HubSpot. These companies offer a range of software solutions to meet different customer needs.
The evolution of CRM software has been driven by the increasing availability of data and advancements in technology. As customer data becomes more available, CRM software is becoming more powerful, with more advanced features such as customer segmentation and predictive analytics. Additionally, cloud computing is making CRM software more accessible and cost-effective for businesses of all sizes.
The future of CRM software looks very promising. Companies are increasingly turning to CRM software to drive customer engagement, improve customer experience, and increase sales. With the growing prevalence of artificial intelligence and machine learning, CRM software is becoming even more powerful and sophisticated.
Overall, CRM software is an essential tool for businesses to manage customer data and relationships. Its market is growing rapidly and the evolution of CRM software is being driven by the increasing availability of data and advancements in technology. The future of CRM software looks very promising, and businesses of all sizes can benefit from it.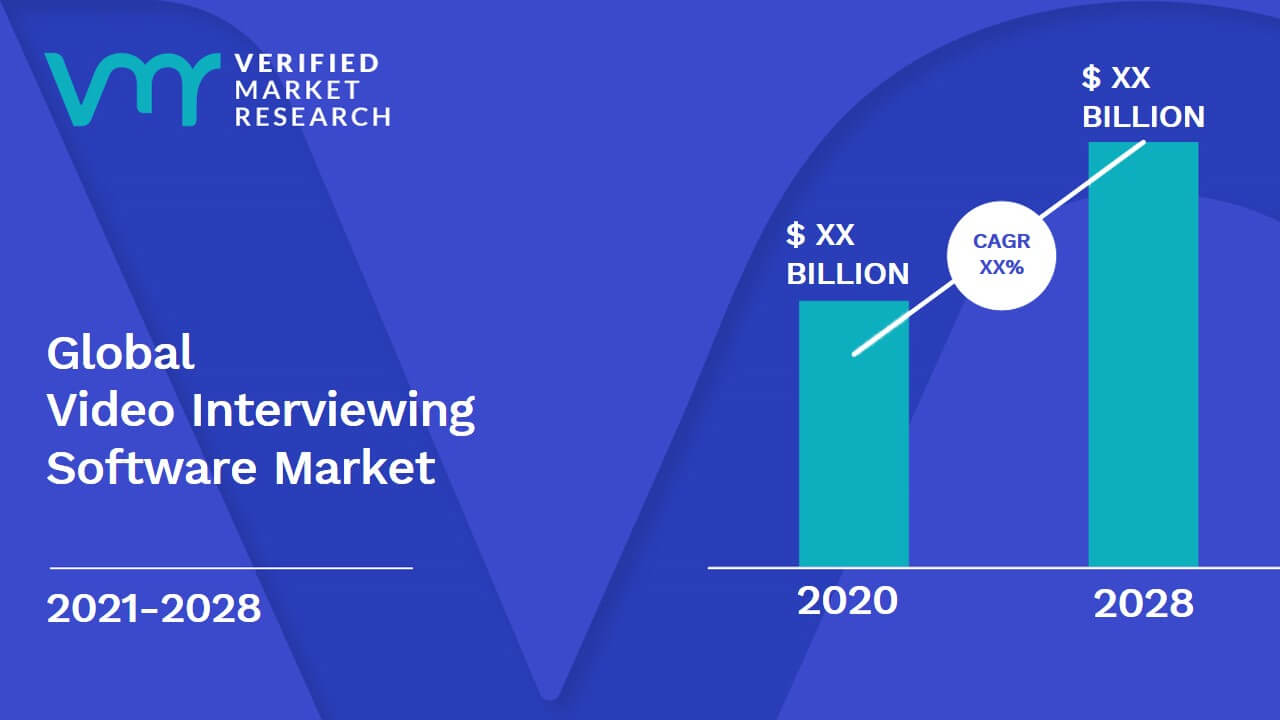 The Benefits of CRM Software
The benefits of CRM software are numerous and varied.
Increased efficiency: CRM solutions make it simpler to store, manage, and analyse customer data by automating manual data entry procedures and expediting customer interactions. Businesses can now concentrate on things that are more crucial, like promoting sales and marketing efforts.

Improved customer service: CRM systems make it simpler to respond to client demands quickly by giving a centralised view of customer data. This enhances client loyalty and satisfaction for organisations.

Improved collaboration: Collaboration is improved because CRM systems give teams a single source of truth, which makes it simpler for teams to work together and make sure everyone is on the same page.

More personalized experiences: Businesses may develop more individualised experiences that cater to the unique requirements and interests of their clients by utilising customer data.

Increased sales and revenue: CRM solutions assist companies in finding upsell and cross-sell possibilities by offering insights into consumer demands and habits. Sales and income may rise as a result of this.

Improved decision-making: CRM systems assist firms in making wiser decisions by offering insights into customer data. This aids companies in remaining profitable and competitive.
List of 15 Best CRM Softwares in 2023
CRM.io
CRM.io is a complete cloud-based CRM tool that streamlines client relationships for enterprises. It offers many services, including customer service, contact management, sales automation, and marketing automation. It is also interoperable with numerous other applications, making it a very adaptable CRM choice for businesses of all sizes.
Features
Lead Control: Track the likelihood that your leads will convert into customers, develop plans to accelerate their growth, and evaluate their development. To help them through the sales process till they become clients, be sure to stay in touch with them as soon as possible.

Automated Sales: Utilize an effective drag-and-drop builder to automate sales processes and increase your sales. Reduce the amount of time and energy spent on challenging business procedures and tedious everyday tasks. Utilize this technique to make more time available for sales.

Contact Administration: Obtain a thorough understanding of all your contacts' engagement levels to help you build deeper relationships and guide them through the sales process to increase conversion and sales.

Analyses of sales: From the simple to the sophisticated, use a drag-and-drop builder to automate your sales operations. Your time will be freed up as a result, allowing you to focus on increasing sales.

Project management integrated: Multiple projects should be organised and evaluated in real-time in order to accurately assess their progress and make adjustments as necessary.

Email integration: Increase customer relationships and sales effectiveness by storing customer messages in one convenient spot. This will eliminate the need to transfer between several user interfaces and enable quick retrieval and analysis of customer discussions.

CRM Telephony: By allowing users to place and receive calls and monitor their results, CRM.io helps users to keep track of the development of their deals. Each record also has access to a call history, ensuring that no conversation is overlooked.

CRM Customizations: Tailor your company's viewpoints to suit your needs. Utilize custom buttons, forms, and graphics to gather a variety of data from potential clients.
Zoho CRM
The CRM (Customer Relationship Management) system Zoho CRM was developed by the Zoho Corporation. It offers a variety of applications made to help with different business needs, including marketing, customer support, sales, and more.
Features
Automated Lead Capture: Using Zoho CRM, companies can automatically collect leads from a variety of channels, including social media, email, and web forms. By doing this, businesses may save time and guarantee that no potential leads are missed.

Targeting and segmentation: Zoho CRM gives organizations the ability to separate their customer base into various categories and target each one separately. With this skill, organizations may provide their clients more pertinent and tailored content, increasing their chances of success.

Robust Reporting: Businesses may monitor campaigns and gauge the success of their marketing initiatives with the help of the reports and analytics tools that Zoho CRM offers.

Configurable Dashboards: Zoho CRM's customizable dashboards give companies easy access to the information and data they require.

Automation: Zoho CRM makes it possible for companies to automate their marketing and sales processes. This include giving leads grades, attending to their requirements, and categorising customers.
Zendesk CRM
Businesses may choose from a variety of customer care and engagement solutions thanks to Zendesk, a cloud-based provider of customer support software. These resources are intended to aid businesses in improving their interactions with clients and raising client satisfaction.
Features
Automated Ticket Creation and Management: Zendesk CRM streamlines the process of creating and maintaining tickets for customer inquiries.

Strong Customer Support Tools: The process of creating and maintaining tickets for customer inquiries is made simpler by Zendesk CRM.

Comprehensive Reporting: Zendesk CRM offers in-depth analytics and reporting. These analyses aid in identifying customer trends and potential areas for development.

Dashboard that can be customised: Zendesk CRM has a dashboard that can be customised to show you an overview of how well customer support is performing. This dashboard can assist you in locating and resolving client issues fast.

Integration with Third-Party Services: By integrating with third-party services like Salesforce, Slack, and Zoho, Zendesk CRM offers a simple way to access customer information and foster a consistent customer experience.
Hubspot
HubSpot Sales offers sales representatives a strong and flexible CRM platform to aid in deal closing and boost income. It has been designed to centrally hold all the relevant data, allowing salespeople to move more quickly through the sales process.
Features
Comprehensive Marketing Automation: Hubspot offers a variety of marketing automation tools that let users automate processes, create email campaigns, and group contacts according to various criteria.

Inbound Marketing Support: Hubspot provides an extensive collection of tools to help with inbound marketing techniques. These technologies span analytics, social media capabilities, search engine optimization and keyword optimization, content organisation and production, and analytics

CRM and Sales Tools: Hubspot gives users access to a robust CRM and sales system that helps companies to manage client connections, track prospects, and build sales pipelines.

Site optimization: Hubspot provides a collection of tools that users may utilise to improve the efficiency and search engine visibility of their websites.

Customer Support: Hubspot has a staff of customer care representatives on hand to assist and respond to any questions users may have.
Pipedrive CRM
A CRM software platform called Pipedrive helps companies build and maintain their sales pipeline so that they can close more deals. It aids in organising and keeping track of client contacts, communications, and activities with the use of its extensive variety of features and tools.
Features
Calendar/Reminder System: Users can schedule and keep track of their appointments, meetings, and other activities using the calendar/reminder system.

Document Storage: With the help of this function, users may manage and store important documents on the platform for quick and simple access and retrieval.

Email marketing: Users can build, send, and measure performance metrics for programmes they send to clients using email marketing.

Internal Chat Integration: Users can communicate with one another within the platform without the usage of external communication tools thanks to internal chat integration.

Lead Scoring: Based on factors including industry, location, and contact history, lead scoring assists users in sorting leads.
Freshsales
A CRM software called Freshsales helps improve a company's sales and customer service. It includes a number of characteristics that make it the perfect option for companies looking to improve their customer relationships. Businesses can manage client relationships and increase sales success using Freshsales.
Features
Workflows: A workflow tool is available in Freshsales for building automated procedures that improve customer service. By streamlining customer interactions, this functionality helps organisations save time and money.

Chat Channels: Through the use of Freshsales, businesses may manage a variety of chat channels from a single platform. This makes it easier for businesses to communicate with clients and deliver efficient client care.

Pipeline management: Freshsales offers a high-tech pipeline management feature that may help businesses follow up with leads and convert them to customers. Utilizing this capacity, businesses may easily evaluate, track, and organise customer data to help them make decisions.

Sales Sequences: Freshsales has a tool that automatically generates sales sequences for customers that can be customised by businesses. For businesses, this function promotes increased consumer loyalty and the development of relationships.

Freddy AI: Freddy AI is an AI-enabled assistant that is part of Freshsales. By automating processes like lead assignment and customer segmentation, Freddy AI enables organisations to better manage their clientele.
noCRM.io
NoCRM.io, an advanced customer relationship management platform, helps businesses build and sustain relationships with their customers. It has many functions, including customer segmentation, reporting, and email integration. It is also designed to be scalable and easy to use.
Features
Advanced privacy and security measures: These measures ensure that customer data is protected from unauthorised access and is secure.

Priority support: Support for users that is prioritised, ensuring that all queries and issues are dealt with quickly and successfully.

Team management: To make it simple for users to become familiar with the software, noCRM.io provides comprehensive documentation and tutorials.

API and sophisticated native connections: NoCRM.io also provides a number of advanced native integrations that make it simple for users to connect with well-known services and programmes like MailChimp, Zapier, and Trello.
SugarCRM
A customer relationship management (CRM) software product called SugarCRM helps companies of all sizes properly manage their client relationships. It provides a comprehensive set of features and tools to help businesses manage client data, streamline processes, and improve customer experiences.
Features:
Lead management: SugarCRM has tools for lead management, tracking, and capture. It also enables companies to use lead scoring, which helps them prioritise leads and concentrate on the most valuable ones.

Account Management: SugarCRM offers capabilities for managing accounts, such as contact management and account segmentation.

Sales Automation: SugarCRM automates sales activities, such as creating bids, carrying out orders, and tracking sales results.

Analytics and Reporting: SugarCRM provides complete analytics and reporting tools for gaining insights into customer data.

Customer Support: SugarCRM offers a customer care platform to assist businesses handle client concerns and give prompt answers.

Mobile Access: SugarCRM gives users the option to access the system from any device via a mobile app.
Salesforce CRM
Customer relationship management (CRM) software is now largely responsible for managing client interactions in the modern company environment. A well-known CRM software package called Salesforce is used by companies of all sizes across numerous sectors.
Features
Communities and Markets: Businesses can use Salesforce CRM to create communities and markets for sales and leads. For businesses, it also helps with lead creation and customer relationship management.

Email Integration: Integration of email programmes with the CRM system is made possible by the Salesforce CRM platform. Due to this, businesses may quickly and easily email current or future customers.

Application Operate: Salesforce CRM is used to run the applications for marketing, sales, and customer support. Due to this, businesses may be able to better manage their customer contacts and sales process.

Sales forecasting: Organizations can perform sales forecasting with the use of Salesforce CRM. This helps businesses plan their sales methods more successfully.

Chatter: Businesses can use the Chatter functionality of Salesforce CRM. Real-time communication between businesses and their clients and staff is made possible by this function.
Monday.com
CRM (customer relationship management) software is an essential tool for firms as it encourages the growth of dependable relationships with clients and boosts earnings. It's simple for firms to manage client interactions and streamline internal processes thanks to robust CRM software like Monday.com. This article will discuss the capabilities of Monday.com and how they can help businesses benefit from CRM software.
Features
Contact Management: Monday.com offers a full-featured contact management system. With this system, you can manage, save, and organise all of your contacts in one place.

Customizable Dashboard: Monday.com provides a dashboard that you may personalise in order to quickly access the information you need. You can create a customised dashboard for each team or project, replete with widgets that display the most recent information.

Email marketing campaign integration: It is made simple using Monday.com's contact management platform integration tools.

Custom Sales Pipeline: Lead management and sales process management are streamlined by Monday.com's custom sales pipeline. You can create your own phases and tasks for each stage of the process using the system.

Team and Individual Calendar: You can effortlessly plan and manage activities and events.
Act! CRM
Act! CRM software helps businesses manage their client interactions and maintain track of customer data. CRM stands for customer relationship management. In addition to analytics, lead tracking, sales automation, and contact management, it includes a wide range of other features.
Features
Act! Contact management: Contact administration CRM provides complete contact management and enables businesses to store client contact information, comments, and history in a single database.

Act! Lead tracking: Lead management capabilities in lead tracking CRM let businesses track and manage leads from the initial engagement through the sale.

Sales Automation: Take action right away! CRM provides organisations with ways to support the automation of the sales process. It can track orders, manage tasks, and generate quotes.

Marketing Automation: Act! CRM comes with marketing automation technologies that assist companies in developing targeted campaigns and monitoring their success.
Oracle NetSuite
One of the best customer relationship management (CRM) software solutions available is Oracle NetSuite. It provides companies with a wide variety of tools designed to make it easier for them to communicate with customers, increase productivity, and get better results.
Features
Sales Automation: Thanks to Oracle NetSuite's ability to automate sales processes, businesses can efficiently manage their sales pipeline. Customers' orders may be managed, bids can be created, and sales prospects can be tracked swiftly.

Customer Service: The Oracle NetSuite customer service feature offers a complete set of tools to assist organisations in providing first-rate customer support. It consists of contact centres, live chat, and customer service portals.

Marketing Automation: Businesses can automate their marketing activities with the use of Oracle NetSuite's marketing automation functionality. Users can watch website visitors, manage campaigns, monitor email campaigns, and build campaigns.

Analytics: Oracle NetSuite's analytics feature allows businesses to gain valuable insights into their customer data.
Keap
Keap is a state-of-the-art CRM (Client Relationship Management) tool made to support companies in maximizing customer interactions and increasing sales. This cutting-edge software offers a variety of functions to assist businesses in streamlining their customer service procedures, automating repetitive chores, and forging stronger bonds with their clients.
Features
Contact Management: Users may organize, track, and manage customer data centrally using Keap's contact management service. Users can quickly see customer records and obtain important data points to learn more about their customers.

Automation: Automating normal operations, such as automatic answers, appointment reminders, and email follow-ups, is made possible by Keap's automation technology. As a result, client responses are supplied swiftly and consistently, and customer support processes are reduced.

Analytics: Trends and consumer behavior are covered by Keap's analytics solutions. This helps businesses better understand their customers so they can tailor their marketing and customer service strategies to meet their needs.

Sales Pipelines: Users may track customer interactions and rapidly spot possibilities to clinch more deals using Keap's sales pipeline tool. This aids organisations in maintaining order and putting their sales efforts first.
Nimble CRM
An award-winning customer relationship management (CRM) programme called Nimble CRM is made to assist organisations in managing their client interactions. It offers a collection of potent tools that let companies improve customer engagement, optimise operations, and boost sales.
Features
Customer relationship management: Nimble CRM gives users access to a full range of tools for managing their customer relationships. This covers a variety of tasks such as email marketing, lead management, and contact management.

Sales Automation: Nimble CRM also provides users with access to tools for automating their sales processes. This includes automated follow-up emails, lead scoring, and pipeline management.

Analytics & Reporting: Nimble CRM customers can also take advantage of robust analytics and reporting options. This consists of dashboards and real-time reporting that give users information about their interactions with clients.
Microsoft Dynamics CRM:
Dynamics CRM is Microsoft's brand of customer relationship management (CRM) software. It is meant to help businesses manage customer interactions more skillfully by automating and streamlining processes for sales, marketing, customer support, and other services.
Features
Relationship with Customers and Clients: Microsoft Dynamics CRM is a powerful customer relationship management (CRM) system that helps businesses forge durable relationships with their customers and clients.

Collaboration within Teams: Microsoft Dynamics CRM makes it simple for teams to interact and cooperate. Project management software, task lists, and shared calendars are just a few of the tools available for team collaboration.

Reduces Cost and Human Efforts: By automating laborious tasks, Microsoft Dynamics CRM helps businesses cut costs and physical labour.
What's Next?
A sales suite and CRM software combo might be advantageous for a company. A robust CRM system would result from this combination, which would encourage increased sales and customer loyalty. Sales suite would give sales representatives the tools they need to effectively manage customer relationships, while CRM software would enable the organization to stay in contact with customers, monitor leads and customer interactions, and handle customer data.
Having an HR, Productivity, Marketing, and Sales suite can be an invaluable asset to any business. An HR suite can streamline the management of employee information and performance, while a productivity suite can help coordinate tasks and optimize team performance. A marketing suite can assist with content creation, campaign execution, and performance tracking. Finally, a sales suite can support customer relationships and monitor the performance of sales representatives.
Conclusion
Any organization might benefit greatly from having an all-inclusive suite of 49+ apps for only $15 per User. This is a fact with 500apps. They not only provide a wide variety of apps, but they also provide CRM software. This enables firms to manage sales, track customers, and streamline communication. Together, these solutions can help organizations save time and money while enhancing customer happiness.
500apps' CRM software is truly remarkable. It offers businesses a host of features that can be used to optimize customer relations. It enables the tracking of sales and customer interactions, as well as automating marketing campaigns. This software can save businesses both time and money, and provide them with invaluable insights into their customer base.
Why Choose 500apps?
#1
All-in-One Suite with more than 50 apps
#2
Everything you need today and in the future for all departments
#3
Unbelievable value - the lowest pricing you will ever find
#4
Hosted in 6 locations for compliance and blazing speeds
#5
24/5 Support - FREE chat, email and phone
#6
Uncapped features - limits you will never reach humanly
#7
Managed and maintained everyday by a dedicated team
#8
No downtime - comes with a 99.9% uptime guarantee
#9
Supports a number of international languages
#10
We've everything covered - 90k+ trust us with their business
Join the SaaS Revolution
All-in-One Suite of 50 apps

Unbelievable pricing - $14.99/user

24/5 Chat, Phone and Email Support