7 Top ATS Software for Small Businesses
Whether you are building teams or just starting out with recruiting, having access to a comprehensive ATS tool will save you time and effort while helping you find qualified candidates faster than ever before. So let's take a closer look at how these products stack up against each other!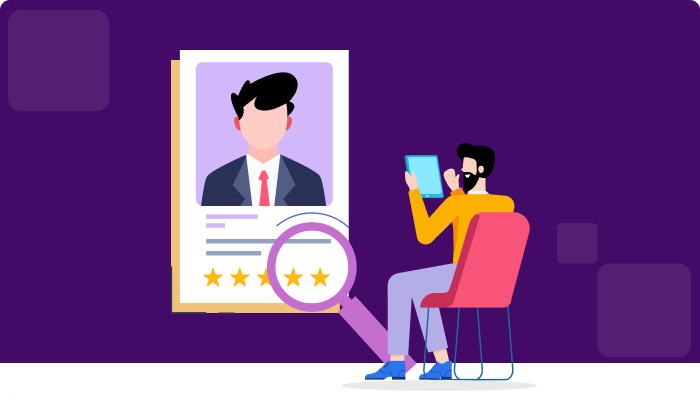 Finding the right ATS software for your small business can feel like a daunting task. But, with the right tools and knowledge, you'll be able to make an informed decision that will benefit your company in the long run. It's time to get started!
When it comes to choosing an ats system, there are many options available. It all depends on what type of features you need and how much you're willing to spend. Some systems offer basic tracking capabilities while others provide more advanced analytics and reporting features. You should also consider user-friendliness when making a choice as this will determine how quickly employees can learn the new system and start using it effectively.
No matter which system you choose, having an ats tracker is essential if you want to monitor employee progress and engagement levels. With its help, you can easily identify areas where productivity could be improved or recognize successful initiatives that have been implemented within your organization. In addition, some ats software solutions allow for automated feedback loops so that managers can see exactly what actions are being taken by their team members and track results over time.
It's important to find the best fit for your particular needs – one that helps streamline processes, improve efficiency and boost morale among staff members alike. Taking into account these considerations will ensure that your business gets the most out of any solution you decide on.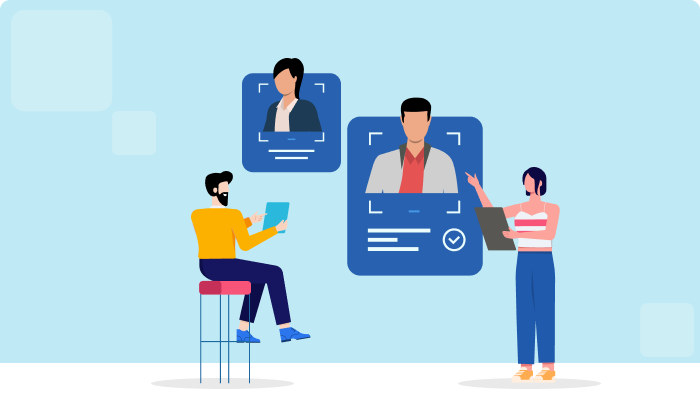 The Importance of ATS Software in Simplifying the Recruitment Process
Have you ever found yourself in the middle of a recruitment process that felt like it was taking forever? You're not alone. With an Applicant Tracking System (ATS) software, small businesses can streamline their recruitment process and make sure hiring doesn't take up all their time.
We've all been on the receiving end of recruitment processes that drag on for days or weeks with no end in sight. But imagine if there were an easy way to manage these tasks? That's where ATS software comes into play. This type of applicant software simplifies the entire recruitment process by automating certain steps and allowing employers to track applicants more efficiently.
This is especially beneficial for smaller businesses who don't have the resources to dedicate hours upon hours to recruiting new employees. By using an ATS system, they can save time and focus on other areas of their business without having to worry about long-term recruitment strategies. The result is a much smoother transition from recruiters to applicants; everyone involved benefits from this streamlined approach.
7 Top ATS Software For Small Businesses - Pros And Cons
Finding the right applicant tracking system (ATS) for a small business can be difficult. It's important to consider the features and benefits of each ATS and how it fits into your budget. To make this task easier, let's take a look at an overview of 7 top ATS software for small businesses - pros and cons:
Jobvite - Pros And Cons
As small businesses continue to grow, it's become increasingly important for them to use a top Applicant Tracking System (ATS) software. Jobvite is one of the leading ATS solutions out there - and here we'll take an in-depth look at its pros and cons.
First off, let's talk about what makes this program so great. For starters, Jobvite has streamlined its process from start to finish: their platform allows you to easily post jobs, review resumes and applications, communicate with candidates via text message or email, schedule interviews and assessments on the fly, track each candidate as they move through your pipeline...you get the idea. It even offers automated background checks that can be completed quickly without any manual effort required! Additionally, their customer support team is top notch - always ready to answer questions or help troubleshoot any issues that may arise.
Overall, Jobvite is an incredibly robust system that will undoubtedly help streamline your recruitment process while saving you time and money in the long run – which makes it particularly attractive for smaller businesses who are looking to cut costs where possible. That said, one potential con worth mentioning is the cost associated with using this software; depending on how many users you need onboarded into the system annually, it could end up being quite pricey. Another issue some have raised is around data security; although Jobvite does encrypt all sensitive information stored within their systems by default, if certain settings aren't configured correctly then these protections could be weakened.
Zoho Recruit - Pros And Cons
Finding the right recruitment software for small businesses can be a daunting task. It's important to consider not just its features and pricing, but also how well it fits with your organization's culture. Zoho Recruit is one of the top ATS solutions available that checks all these boxes. Let's take a look at some of the pros and cons of this popular tool:
To illustrate what makes Zoho so effective for smaller companies, imagine you're running an ice cream shop on a busy summer day - having too many customers without enough scoops would spell disaster! This software helps you manage your hiring process in much the same way; it allows you to quickly handle large volumes of applications while keeping everything organized and easy to find. Here are four key benefits to using Zoho Recruit:
Its intuitive design follows industry standards, making it simple to onboard new users quickly.
The platform offers custom filters and advanced search capabilities, allowing recruiters to effortlessly sort through job postings and resumes according to criteria relevant to their business needs.
Automated email notifications keep applicants informed throughout each stage of the hiring process, saving time and energy for HR personnel.
The analytics feature provides real-time insights into applicant engagement scores, enabling employers to make smarter decisions during recruiting cycles.
Recruiterbox - Pros And Cons
Recruiterbox is a popular choice of recruiting software for small businesses. It's an efficient tool that offers comprehensive applicant tracking, scheduling interviews and onboarding processes. Here are some pros and cons to consider when looking into Recruiterbox for your business:
Pros:
Easy learning curve – you'll be up and running in no time with this user-friendly platform;
Flexible workflow options to fit any recruitment process;
A wide range of integrations available so you can easily connect existing tools.
Cons:
Limited customization options which may not work well if your organization requires complex features;
Certain features require additional payment plans;
Reports could use more data visualization capabilities.
Breezy HR
"Time is money", and small businesses need to be mindful of that when selecting an applicant tracking system (ATS). Breezy HR provides a great solution for managing hiring processes efficiently. Here are some pros of using this software:
Automation-friendly workflow: With automated features such as email templates, calendar reminders, and candidate scorecards, Breezy HR helps streamline recruitment.
Customizable job postings: The platform allows employers to create customized job postings in order to attract the right candidates.
Comprehensive analytics: Analytics dashboards provide users with up-to-date information on their company's hiring trends and performance.
Smartrecruiters
As the sun sets on the horizon, small businesses around the world are constantly looking for ways to optimize their HR management and recruitment process. One software that's driving this optimization is SmartRecruiters - a powerful cloud-based platform offering end-to-end recruiting solutions. But what exactly can it do, and more importantly, how beneficial is it? Let's take a closer look at the pros and cons of using this software.
Firstly, there are several advantages associated with SmartRecruiters. For starters, its user interface makes job postings incredibly simple; you don't need any prior technical knowledge or experience to get started. Additionally, its AI capabilities help identify potential candidates from a wide range of sources like social media sites and job boards so recruiters can quickly fill positions without having to conduct extensive manual searches. What's more, integrations with popular services such as Google Drive, Dropbox, Slack etc make collaboration with other team members easier than ever before.
Despite these benefits though, there are some drawbacks to be aware of too. For example, compared to competitors in the space like Breezy Hr, SmartRecruiters offers fewer features when it comes to onboarding new hires – making paperwork tedious and time consuming. Furthermore, many reviews have noted certain compatibility issues between third-party applications and SmartRecruiters, potentially leading to problems later down the line if not addressed properly by customer support teams.
Hiretual
Hiretual is a great top ATS software for small businesses. It offers an intuitive user interface that easily manages your recruitment process and tracks applicants. Additionally, its powerful search engine allows you to quickly find the best candidates based on their skills and experience. Furthermore, Hiretual provides automated processes such as email campaigns, scheduling interviews, and candidate tracking.
Though there are many benefits of using Hiretual for small businesses, there are some drawbacks too. For example, the software doesn't offer features such as background checks or reference verifications which can be essential in certain industries. Also, while it has a good range of customization options available, more than they might be needed to suit specific needs depending on the type of business. Lastly, its pricing structure may not be suitable for smaller companies with limited budgets.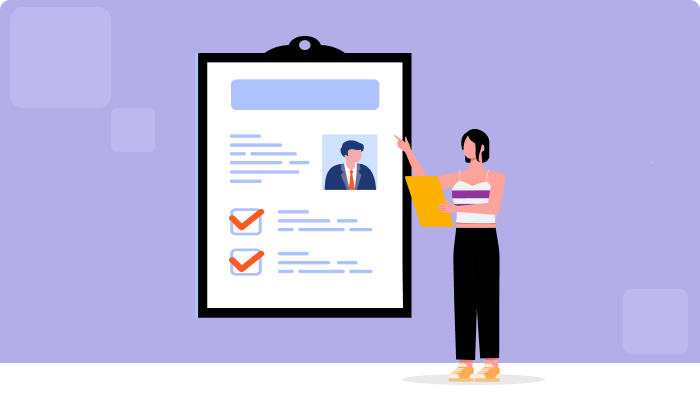 RecruiteHire - Pros And Cons
RecruiteHire is a popular choice for small businesses looking for top-notch ATS software. It offers a suite of tools to help streamline the recruitment process, from job postings and applicant tracking to onboarding and more. But what are the pros and cons of using Recruitehire?
One great thing about Recruitehire is the intuitive interface that makes it easy to use, even if you need to be tech-savvy. Plus, its reporting capabilities let you see how your recruitment efforts are doing in real time. You also get access to powerful analytics so you can make data-driven decisions quickly. On top of that, there's no need to worry about security as Recruitehire has some of the best encryption available on the market.
Pros:
Easy to use: RecruitHire has a user-friendly interface that makes it easy for businesses to add, track, and manage candidates, positions, and other data.
Cost-effective: RecruitHire is part of the 500apps Infinity suite, which is priced at $14.99 and includes 50+ apps for growing businesses. This makes it an affordable option for small and medium-sized businesses.
All-in-one platform: RecruitHire allows businesses to manage the entire recruiting process from one platform, from posting job openings to tracking candidates and scheduling interviews.
Customizable: RecruitHire allows businesses to customize the system to fit their specific needs and preferences.
Cons:
Limited functionality: While RecruitHire is a one-stop recruiting system, it may not have all the advanced features and functionality that larger enterprises require.
All in all, while Recruitehire offers plenty of benefits regarding recruitment solutions, users should consider their budget and individual needs before making any decision.
Get started with the leading ATS Software today! Sign Up 14 Day Trial
Conclusion
The recruitment process can be overwhelming for small businesses. Fortunately, a variety of ATS software options make it easier to manage the application and hiring process. While some may be more expensive than others, they all have features that make them suitable for any budget. It's ironic then, that with so many choices out there, finding the right ATS software solution is still one of the biggest challenges for small businesses today.
No matter which ATS system you choose, make sure it meets your needs and fits within your budget. There are plenty of great tools available that can help streamline the recruitment process without breaking the bank! With some research and careful consideration, you can find an ATS system that will work best for your business in terms of cost and overall effectiveness.
RecruiteHire is an effective and efficient top ATS software for small businesses. It offers a comprehensive range of features that are tailored to the needs of SMBs, making it easier than ever to manage hiring processes. On the other hand, its pricing structure may only be suitable for some budgets.
Why Choose 500apps?
#1
All-in-One Suite with more than 50 apps
#2
Everything you need today and in the future for all departments
#3
Unbelievable value - the lowest pricing you will ever find
#4
Hosted in 6 locations for compliance and blazing speeds
#5
24/5 Support - FREE chat, email and phone
#6
Uncapped features - limits you will never reach humanly
#7
Managed and maintained everyday by a dedicated team
#8
No downtime - comes with a 99.9% uptime guarantee
#9
Supports a number of international languages
#10
We've everything covered - 90k+ trust us with their business
Join the SaaS Revolution
All-in-One Suite of 50 apps

Unbelievable pricing - $14.99/user

24/5 Chat, Phone and Email Support