How to Create a Great Customer Experience Strategy -Tips and Ideas
Creating a great customer experience strategy is essential for any business that wants to ensure its customers have the best possible experience. With it, businesses can retain potential sales and profits due to poor customer service or an adequate user interface.In this article, we'll discuss some key tips and ideas you need to consider when creating an effective customer experience strategy.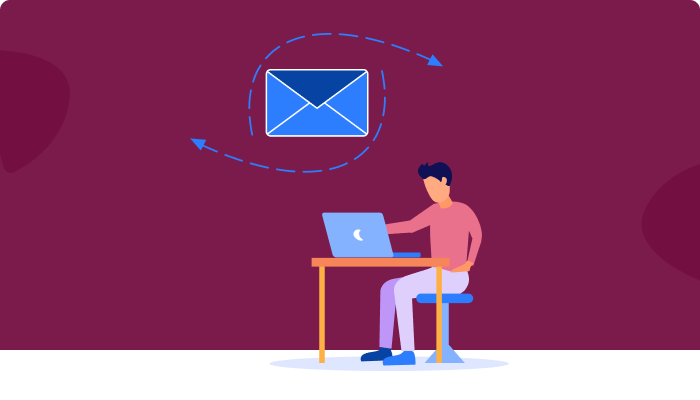 A good customer experience strategy can help your company stand out from competitors and keep customers returning. So, we'll look at how to identify what makes a great customer experience and practical steps you can take to craft a successful strategy. Finally, we'll examine some useful tools you can use to implement your plan effectively.
What Is Customer Experience?
The customer experience (CX) refers to the overall impression a customer has of your brand and how they interact with you throughout their journey. It encompasses all interactions between customers and an organization, including those through physical locations, digital channels, products, services or marketing campaigns. Customer Experience Management (CXM) is managing customer relationships by improving each customer's experience across all touchpoints and stages in the customer lifecycle.
Listen to customer feedback and leverage data-driven customer behavior and preferences insights.
Deliver consistent experiences across different platforms.
Ensure employees can deliver excellent service at all times.
Stay ahead of emerging trends to remain relevant.
Understand what customers expect from the company.
Be mindful of potential obstacles along the way.
Combine an understanding of customers and potential obstacles into one comprehensive plan.
Build strong relationships with customers.
Set up the company for long-term success.
What Are the 3 Main Components of Customer Experience?
Creating a great customer experience strategy involves understanding the three main components of customer experience: product/service, support, and feedback. Product or service refers to the quality of what is being delivered to customers. Support looks at how easy customers can access help when needed. And finally, feedback focuses on listening to customers' opinions and using them to improve their experiences.
Quality of product/service: This includes understanding the customer's needs, providing a suitable solution, and delivering a high-quality product/service.
Customer engagement: This involves engaging with customers on an ongoing basis to understand their needs and preferences, providing prompt customer service, and offering personalized experiences.
FeedbackUP: FeedbackUP is a customer feedback platform that allows businesses to capture customer feedback through surveys, polls, and open-ended questions. It helps businesses gain valuable insights into their customers' experiences and improve service delivery.
TIP: If you're looking for ways to measure your overall customer satisfaction levels, consider investing in tools like Customer Satisfaction Survey Software, so you have accurate data points which will enable you to make better decisions about optimizing your customer experience strategy.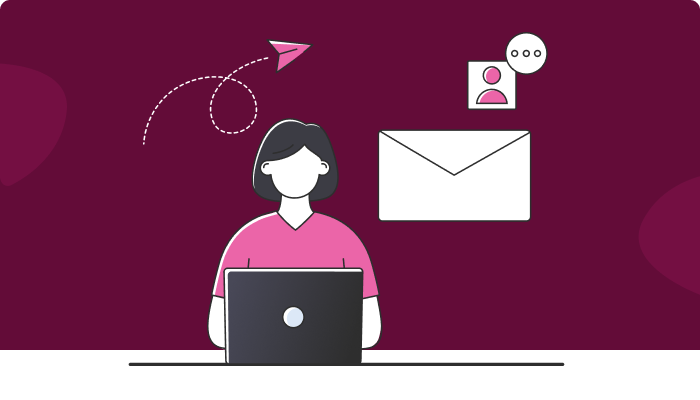 What Is a Good Customer Experience?
A good customer experience is essential for businesses. It goes beyond merely creating a great product; it's about providing customers with an enjoyable and positive overall experience. FeedbackUP, the real-time customer feedback software, can help you create the best customer experience by gathering valuable real-time data on how your customers feel. With this information, you can adjust your strategy to ensure every customer feels valued and satisfied with their experience. Here is how you can improve customer satisfaction:
FeedbackUP enables companies to collect customer feedback at all stages of the purchase journey, allowing them to make necessary changes quickly before any negative experiences occur.
FeedbackUP provides insight into which products and services are most popular among their target audience, helping them tailor their offerings accordingly.
By analyzing the data collected through FeedbackUP's platform, companies can make more informed decisions that ultimately lead to greater customer satisfaction and loyalty.
FeedbackUP's powerful suite of tools provides immediate insights into what works well and where improvements need to be made to provide the best customer experience possible.
How to Create a Great Customer Experience Strategy - Tips and Ideas
customer experience is the key to success in business. It sets one company apart from another, and it can be a major factor in whether or not customers return for repeat purchases. That's why creating an effective customer experience strategy is so important. By understanding how to create a great customer experience strategy, you will gain insight into developing long-term relationships with your customers that lead to loyalty and increased sales.
Define Your Customer Experience Goals
Creating a great customer experience strategy starts with defining your goals. It's important to consider how feedbackup can be used to measure the success of your strategies and tactics. This is where customer experience management comes in; it helps you identify what worked well for customers and areas that need improvement.
You should also think about why customers come back again and again, or if they do at all. By understanding these motivations, you can focus on crafting experiences that meet their needs better than ever before. That way, you're developing long-term loyalty from your customers – something every business desires!
Research Your Customers and their Preferences
Researching your customers is critical in creating an effective customer experience strategy. Understanding their preferences and needs is important to create an effective framework for delivering great service. Here at Feedbackup, we recommend gathering data on customer demographics, purchasing behaviour, and any feedback they have given you while interacting with your business or product. This can help inform what kind of experiences will be most impactful for them.
Analyzing customer surveys and reviews can also provide valuable insight into areas for improvement that might otherwise go unnoticed. Additionally, tracking customer interactions across multiple channels (e-mail, social media, etc.) allows you to identify patterns in usage that indicate where the customer may be having difficulty or require extra attention.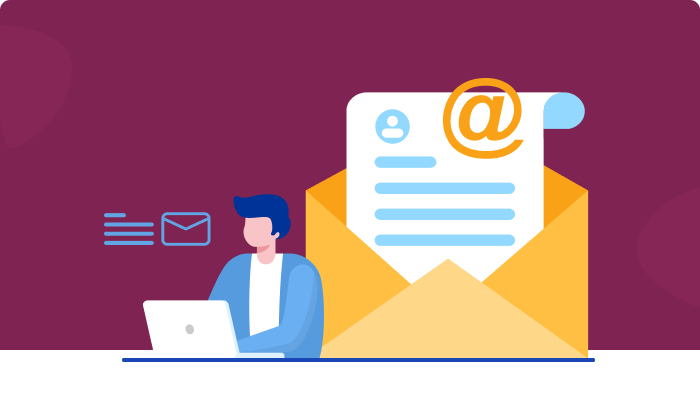 Assess Your Current Customer Experience
Assessing your current customer experience is an important step in creating a great customer experience strategy. Understanding where you stand can help you identify areas of improvement and discover opportunities to delight customers. Customer satisfaction survey software, such as Feedbackup, can measure the effectiveness of your existing strategies and uncover new insights.
Companies can create a comprehensive picture of their performance with customer feedback-driven data. This data should include quantitative metrics like NPS scores and qualitative comments about specific experiences with your company.
Identify Areas for Improvement
Once you've identified areas for improvement in your current customer experience, it's time to take action. A great way to start is using a customer feedback management system like Feedbackup. This will give you the data and insights you need to focus on what's most important. Here are four key tips for improving the customer experience:
Focus on employee training: Ensure that all front-line staff to upper management understand how to deliver quality service.
Use surveys and other research methods: Use customer feedback systems such as Feedbackup to generate helpful insights into any issues customers may be having with your services.
Analyze the data: Look at trends over time and gain valuable insight into what works well and where changes or improvements could be made.
Personalize the experience: invest in personalization technologies to help ensure each customer has a positive experience tailored just for them.
By taking these steps, you can create an effective strategy for improving the customer experience that leverages qualitative and quantitative success measures.
Analyze Your Competitor's Customer Experiences
When creating a great customer experience strategy, analyzing your competitor's experiences can be invaluable. Using real-time customer feedback software such as FeedbackUp, you'll be able to observe and learn from the strategies already being used by other successful businesses in your industry. This will provide you with ideas for how to make changes within your organization that could increase customer satisfaction and loyalty.
By assessing competitors' current strategies, you'll have greater insight into what works best when engaging customers. You can then review this information against your existing framework and identify areas with room for improvement or new growth opportunities. With the help of real-time customer feedback software like FeedbackUp, you can obtain detailed data about consumer behaviour which can be incorporated into future strategies tailored specifically to meet their needs.
TIP: To further engage customers, consider implementing loyalty programs where they can earn rewards for being repeat purchasers or referring new clients to your business. This encourages returning customers who feel valued and appreciated for their loyalty - resulting in increased satisfaction overall!
Get started with the leading Customer Experience Tool today! Sign Up 14 Day Trial
Conclusion
In conclusion, creating a great customer experience strategy is essential for the success of any business. It requires careful planning and implementation to ensure customers are satisfied with their experiences. To do this, businesses must focus on understanding what makes up a good customer experience: feedback, personalization, and convenience. FeedbackUp can be invaluable in helping companies understand how they're performing regarding customer satisfaction and providing useful insights into improving the overall customer journey. With these tips and ideas, businesses can create an effective customer experience strategy that will help them stand out from the competition while ensuring their customers have positive experiences every time.
Why Choose 500apps?
#1
All-in-One Suite with more than 50 apps
#2
Everything you need today and in the future for all departments
#3
Unbelievable value - the lowest pricing you will ever find
#4
Hosted in 6 locations for compliance and blazing speeds
#5
24/5 Support - FREE chat, email and phone
#6
Uncapped features - limits you will never reach humanly
#7
Managed and maintained everyday by a dedicated team
#8
No downtime - comes with a 99.9% uptime guarantee
#9
Supports a number of international languages
#10
We've everything covered - 90k+ trust us with their business
Join the SaaS Revolution
All-in-One Suite of 50 apps

Unbelievable pricing - $14.99/user

24/5 Chat, Phone and Email Support