10 Best Electronic Signature Software
If you're sick of using pens and pads for signatures, then you need to learn about this list of the best electronic signature software.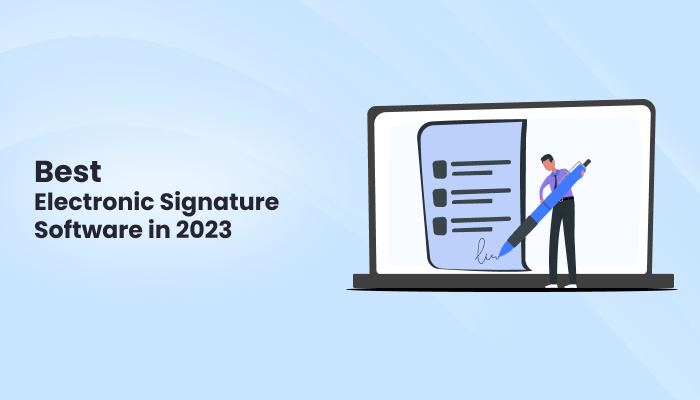 Software for electronic signatures has come a long way since its introduction. It began as a simple program that anybody could use to sign PDF or Word files. To do this, either a mouse or touchpad was used to form the signature, or an image of the signature was added.
The technology has developed over time to incorporate ever-sophisticated features, such as the ability to verify the identity of the signer using biometric data. As a result, important documents like contracts that must be signed by both parties can now be executed online.
One of the largest developments in electronic signature technology is the rise of cloud-based applications. This allows users to access their electronic signature tools from any device with an internet connection. Additionally, it has made it easier for businesses to manage the signing process and track the development of their papers.
Another important advancement is the incorporation of electronic signature software with other business systems. This eliminates the need for users to switch between different apps in order to quickly sign papers inside their current workflow.
In general, the advancement of electronic signature software has made it a more effective and flexible tool for businesses and individuals. It has made organizing and signing important documents simpler, in addition to enhancing the security and authenticity of electronic signatures.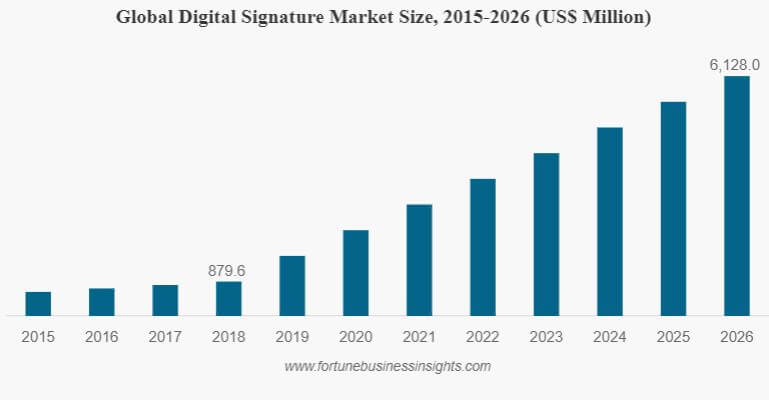 Benefits of Electronic Signature Software
Software for electronic signatures has a number of benefits and features that make it beneficial for both individuals and businesses. Among the primary benefits and traits are:

Convenience: Electronic signatures enable users to sign and manage documents from any device with an internet connection, making it simple to complete the signing process from any place at any time.

Legal validity: Since they are treated equally to handwritten signatures in terms of the law, electronic signatures are reliable and enforceable.

Security: Electronic signature software includes security measures like biometric verification and encryption to protect the reliability of the signing process and the signed documents.

Integration with other applications: The simplicity with which many electronic signature platforms may be connected with other business programs, such as CRM and document management systems, enables the signing of documents inside an existing workflow.

Tracking and management: Finding out when and by whom a document has been signed is made easier thanks to the capabilities for regulating and tracking the signing process that are typically included in software used for electronic signatures.

Ease of use: The majority of electronic signature systems are easy to use and simple to comprehend, so even non-technical individuals may use them. Thanks to this, anyone may manage and sign documents online with ease.
List of top 10 Electronic Signature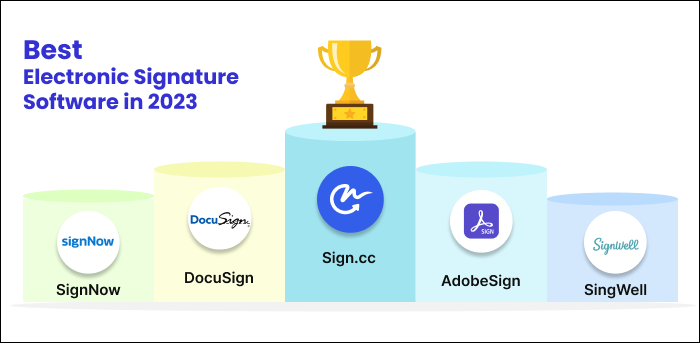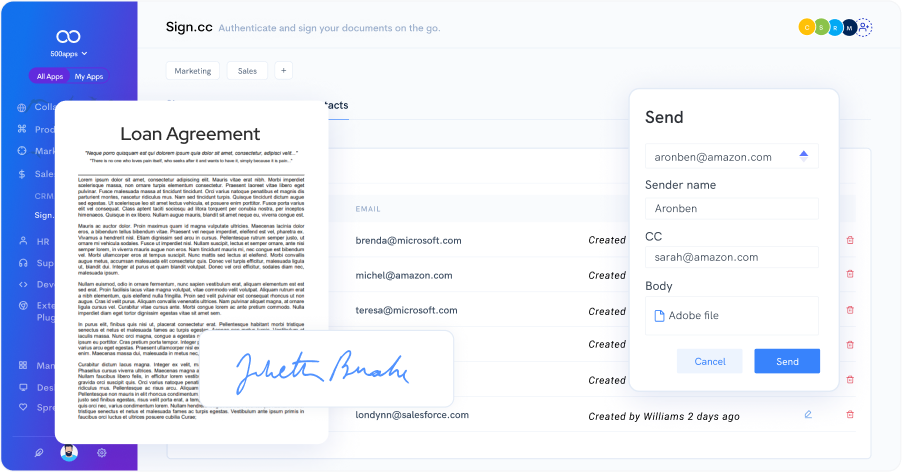 Users may securely sign and transmit documents for signing using the online electronic signature tool Sign.cc. With Sign.cc, users can easily create, share, and manage digital signatures for a variety of files, including contracts, agreements, forms, and other paperwork.
Features
Legal Validity: A trustworthy and legally binding method of signing essential papers is through electronic signatures. because Sign.cc employs cutting-edge technology that ensures handwritten signatures have the same legal standing as digital ones.

Security: Sign.cc uses biometric authentication and encryption to make sure that both the signing process and the documents being signed are secure.

Integration With Other Applications: Users of Sign.cc may quickly combine the service with other business applications like CRMs and document management systems to sign papers in line with their current workflow.

Tracking and Management: It is simpler to know who has signed a document and when using Sign.cc's capabilities for tracking and controlling the signing process.

Ease of Use: Sign.cc may be used easily and conveniently even by non-technical people. This makes it simple for anybody to handle and sign documents online.

Cloud-Based: Users may access Sign.cc from any device with an internet connection because it is a cloud-based electronic signature program. This makes it simple to handle and sign papers from any location at any time.
DocuSign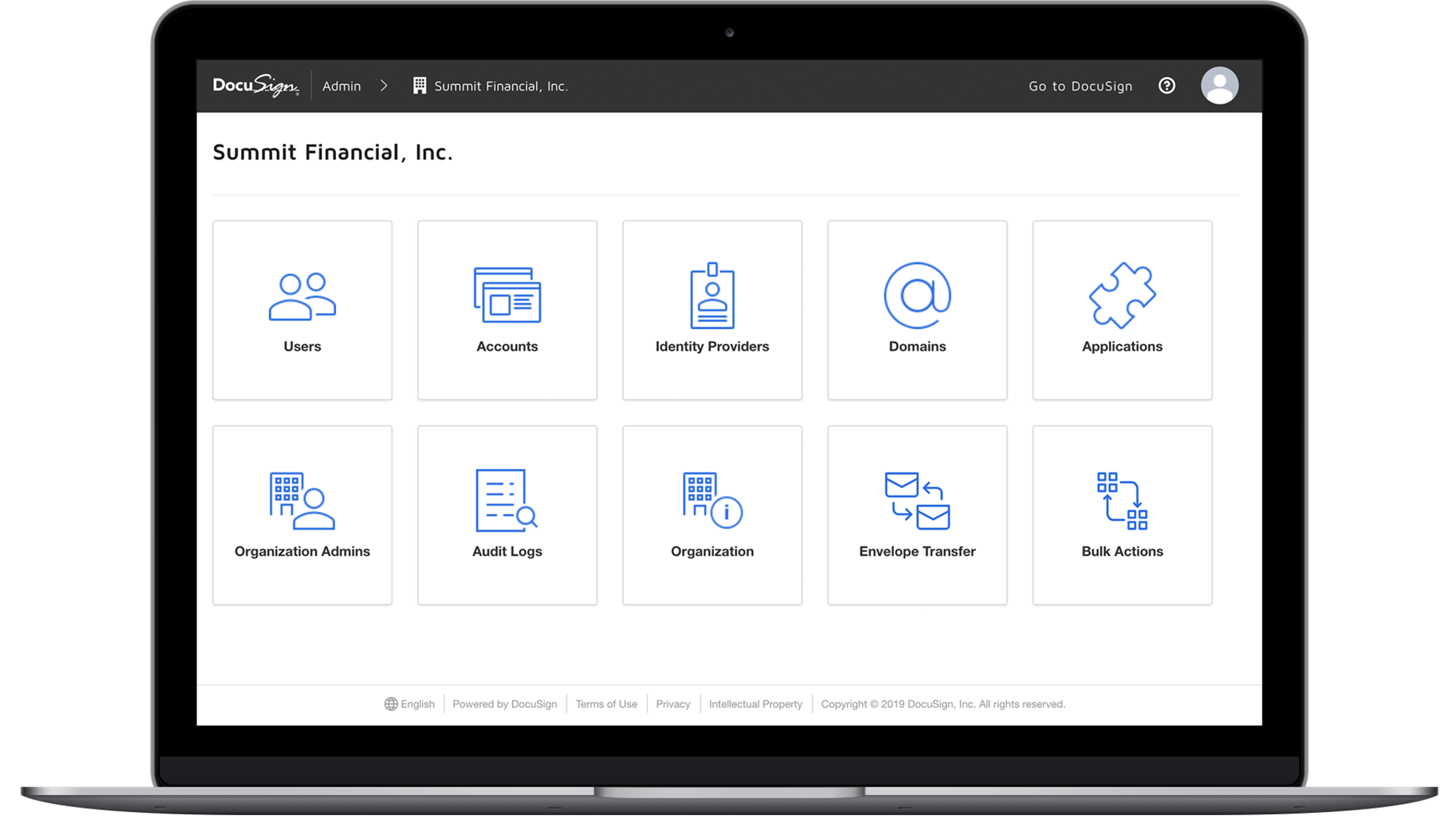 A company called DocuSign provides services and tools for handling digital transactions using electronic signatures. Online users may securely sign and update documents, doing away with the need for paper-based processes.
Features
Create and Customize electronic signatures:- With DocuSign, customers may draw their own customized electronic signature straight on the screen, type it out, or upload a picture of their signature.

Track document progress:- Following that, users may see who has signed the document, who still needs to sign it, and what stage of the process it is in.

Set up automated workflows for signing:- Users may handle the signature and approval process for each document without having to manually track and manage it by automating processes.
SignNow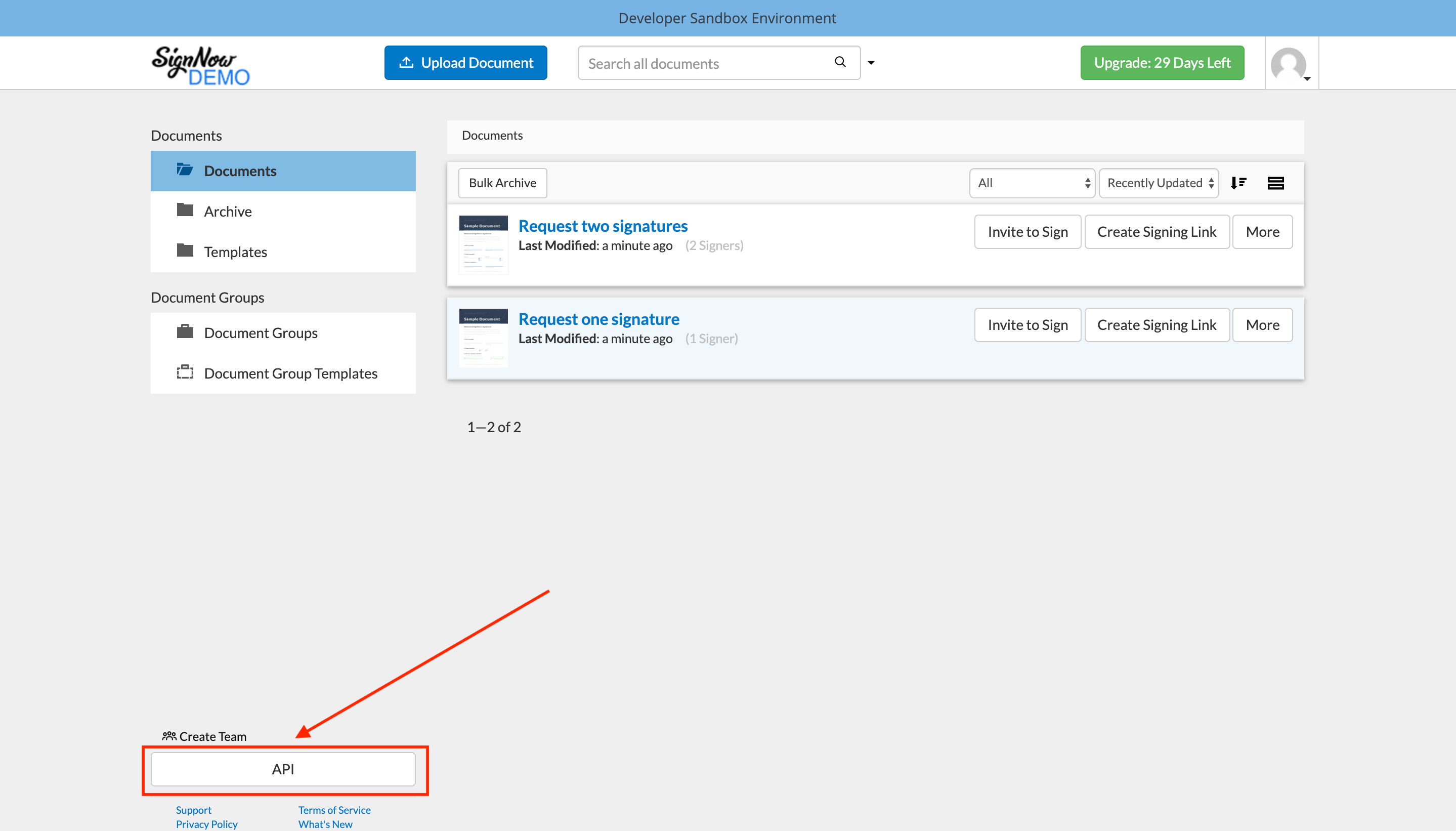 People and organizations may swiftly sign and finish electronic papers with the aid of the application SignNow. A web-based platform as well as mobile apps for iOS and Android are available.
Features
Electronic signature: SignNow users may quickly and easily sign documents electronically by typing their name, signing using their mouse or finger, or uploading a snapshot of their signature.

Document filling: Using SignNow eliminates the need for printing, signing, and scanning by allowing users to electronically complete and sign documents.

Collaboration: Using SignNow, several parties may collaborate on the same document, and you can assign certain areas and responsibilities to specific individuals.

Security: SignNow uses secure servers and encrypted connections to safeguard user data. Additionally, it offers password protection and two-factor authentication as authentication possibilities.
AdobeSign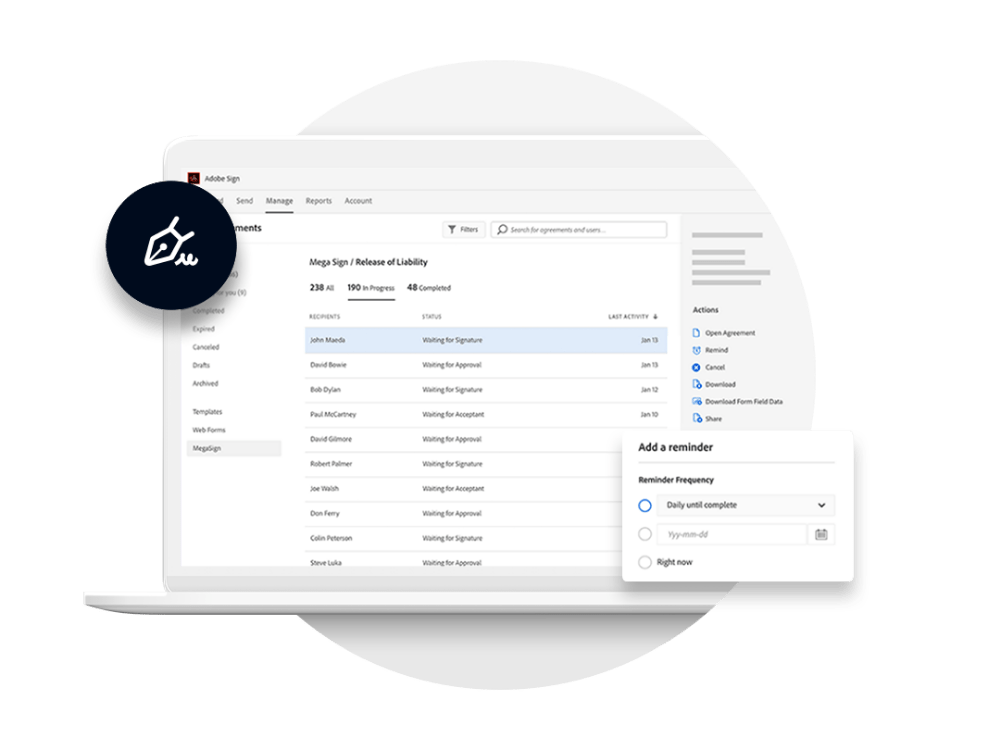 SignNow uses secure servers and encrypted connections to safeguard user data. Additionally, it offers password security and two-factor authentication as authentication possibilities.
Features
Integration:- Now, users can easily sign and submit documents from within the recognizable Adobe interface. AdobeSign is also linked with other well-known business programs including Salesforce, Google Docs, and Microsoft Office.

Security Measures:- Encryption safeguards documents' secrecy, while tamper-evident seals and identity verification tools are employed to validate the authenticity of the signer and the document.

Customization Options:- This calls for the ability to incorporate logos, customized text, and background images.
SignWell
Using the SignWell software platform, users may create, edit, and share documents using electronic signatures. It is meant to expedite signing and document verification by doing away with the requirement for paper signatures and physical documents.
Features
A searchable database of millions of signs

Tag management, allowing users to tag and organize their signs by location or category

Real-time analytics of your signage, so you can see where it's being used most effectively, and what areas are underperforming

Geo-targeted messaging for more effective outreach
SignRequest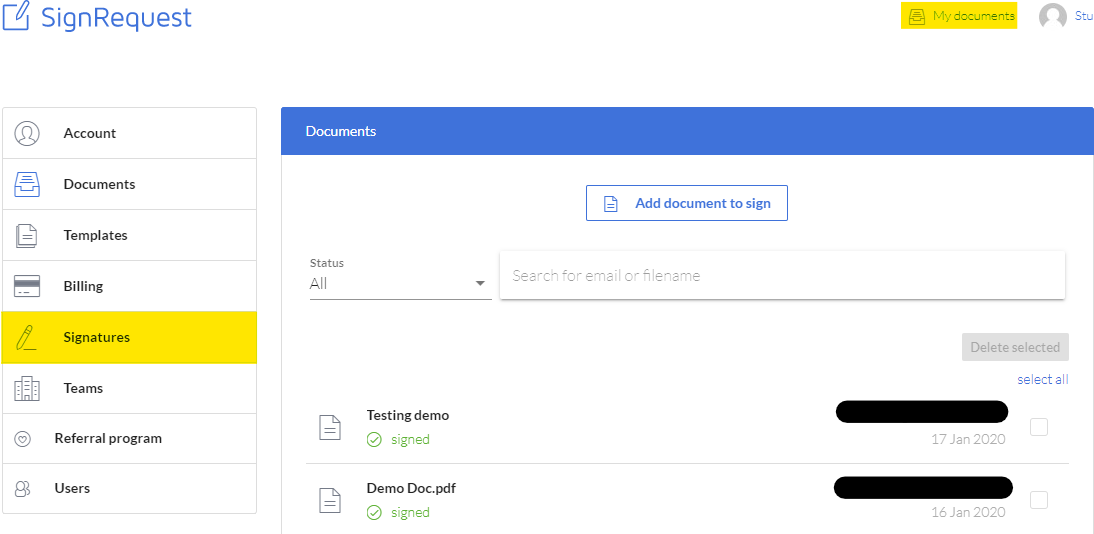 Using the SignWell software platform, users may create, edit, and share documents using electronic signatures. It is meant to expedite signing and document verification by doing away with the requirement for paper signatures and physical documents.
Feature
Advertising: There are several ways to advertise your business on SignRequest. You may put a sign up on the side of a bus or in the window of your business. You could build an advertising that plays when people drive by, or you could just play music files from your computer if you like!

Events: Attendees at an event you're holding might find SignRequest to be a great way to sign up for unusual things like concert tickets or vacation packages. With the help of the software, you can create distinctive signs and messaging that speak to the target audience for the event.

Displaying information: Individuals may artistically present information about themselves or their businesses using SignRequest's many functions. For instance, they can show pictures or videos using the software's integrated media player!
PandaDoc
The PandaDoc tool, which is a web-based document management system, may help you organize all of your paperwork in one place. You can easily collaborate on documents together and immediately share them with your coworkers. You can also see them on any device. For managing large amounts of documents, the application includes a number of features, such as:
Feature
To save time searching through everything, you may make folders specifically for each type of document.

It contains an auto-save function that instantly stores changes made to any document, keeping them current and accessible for viewing at any time.

The ability to add comments inside the papers helps to guarantee that everyone who views them is aware of the situation.
SIGN.PLUS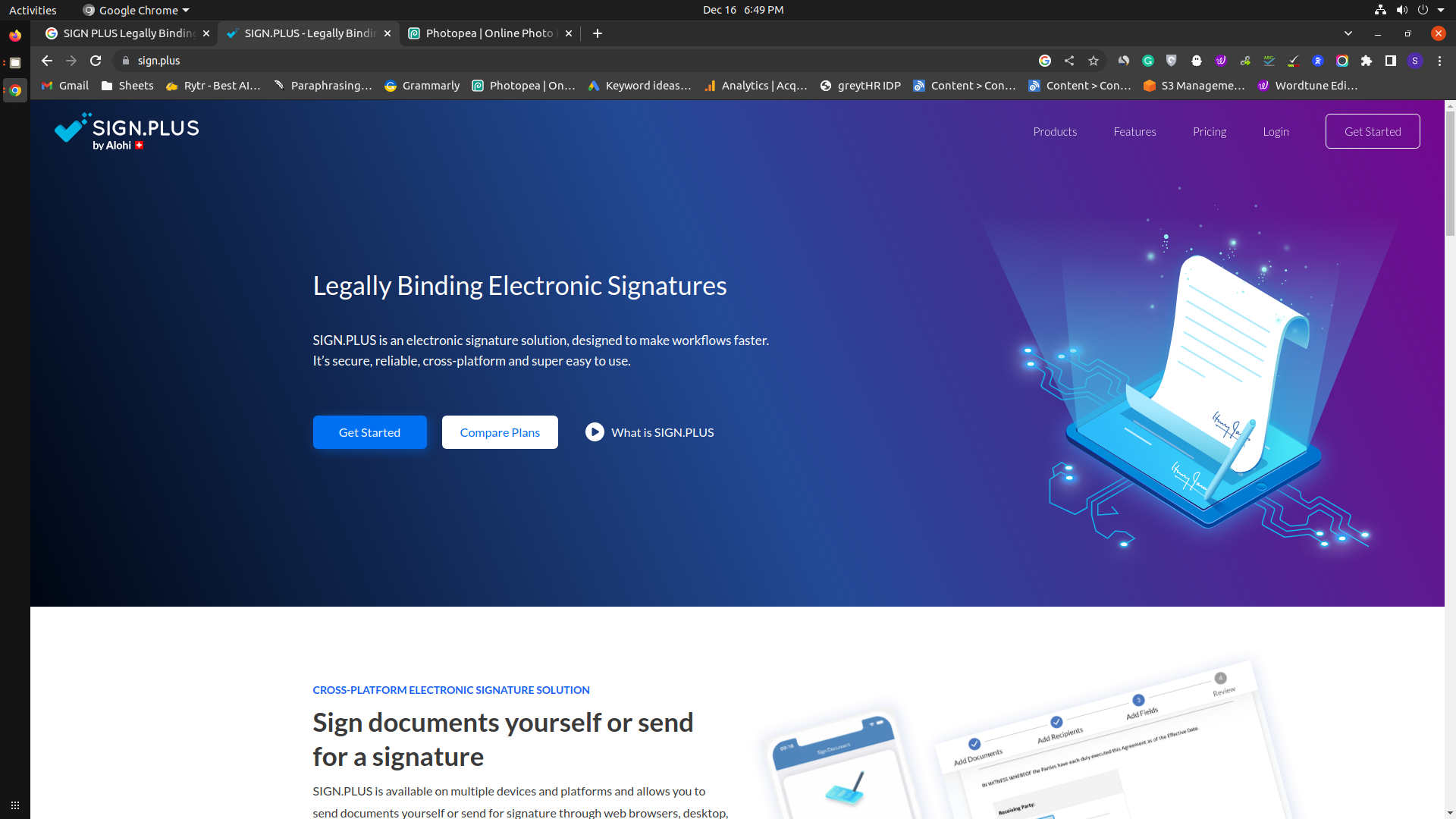 With SIGN.PLUS, you can manage and arrange your papers, as well as keep track of their status and history and make sure they are always securely preserved where you want them to be.
Features
The capacity to categorize each project or file so that you can quickly discover what you need without having to look through everything at once.

The capability of adding comments to your papers so that you are aware of changes or updates (this also entails the usage of voice recording, if you're inclined to do so).

Having the option to give each document a particular status (such as draft, authorized, etc.) will allow you to know exactly where each one stands in terms of completion or review.
HelloSign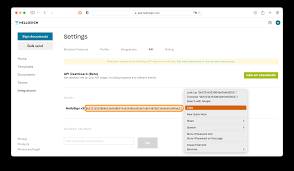 You can create official, legally-binding documents using the program HelloSign. You can easily create contracts, agreements, and more with the help of its user interface, which has an easy-to-use drag-and-drop feature.
Features
Bring your business to the next level with HelloSign.

Write and sign documents, agreements, and contracts using our easy-to-use tool.

Save time by signing documents in one place.

Sign documents right from your computer or phone even if you don't have a scanner.

Easily upload and review documents that you've signed before, so you can keep track of where you left off on any document.
GetAccept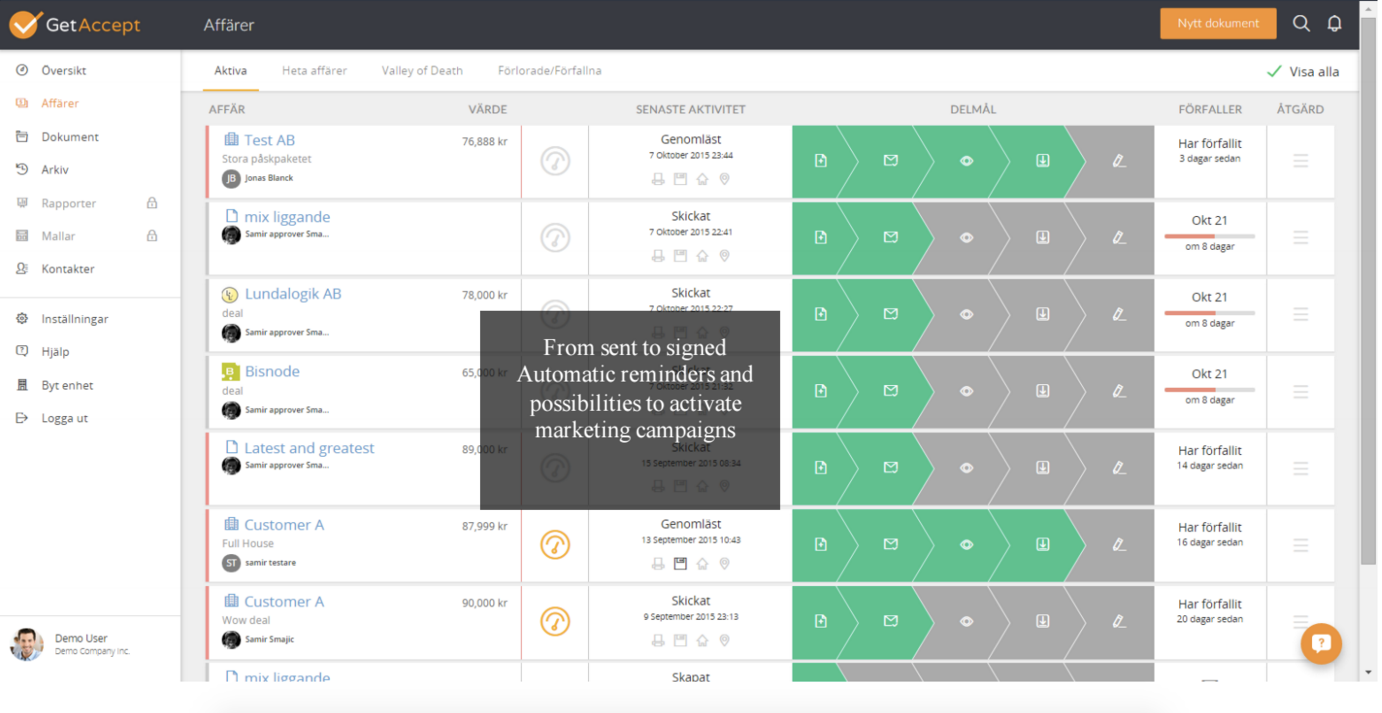 GetAccept's digital signature makes signing documents and emails quick and easy. Easy-to-use user interface and clear user interface make it easy to use.
Features
Automatic scanning of scanned documents and emails

Customizable templates for documents, emails, and signatures

Multiple signature options (including handwritten signatures)

Auto-detection of PDF documents
What's Next?
Having productivity and electronic signature tools like Sign.cc may be quite beneficial for organizations. the ability to digitally sign any documents and save a copy of it.
A productivity suite, which includes tools like word processing, spreadsheet, presentation, and email programs, makes it simple for teams to work on documents, spreadsheets, and presentations.
It will be possible for you to maximize the return on your technology expenditures and make sure that your business operates as smoothly and effectively as 500apps if you have a variety of business suites, such as Sales, Developers, Marketing, etc.
Conclusion
Lastly, the speed and convenience of signing and sending documents may be considerably increased with electronic signature software. There are many options, and each piece of software has unique qualities and benefits. The reliability and security of this electronic signature software are generally excellent, and it offers a wide range of features and integrations to satisfy different needs and preferences. By choosing the right software for your business, you can increase productivity and streamline your operations.
To discover more about our All-in-One CRM Software, which includes 50 applications for only $14.99 per user, visit 500apps right away.
Why Choose 500apps?
#1
All-in-One Suite with more than 50 apps
#2
Everything you need today and in the future for all departments
#3
Unbelievable value - the lowest pricing you will ever find
#4
Hosted in 6 locations for compliance and blazing speeds
#5
24/5 Support - FREE chat, email and phone
#6
Uncapped features - limits you will never reach humanly
#7
Managed and maintained everyday by a dedicated team
#8
No downtime - comes with a 99.9% uptime guarantee
#9
Supports a number of international languages
#10
We've everything covered - 90k+ trust us with their business
Join the SaaS Revolution
All-in-One Suite of 50 apps

Unbelievable pricing - $14.99/user

24/5 Chat, Phone and Email Support