10 Best Project Planner Tools to Create Effective Plans
Do you have a project that needs to be planned? Are you looking for the best tools to help create an effective plan? Planning your projects can often seem like a daunting task, but with the right tools it can become much simpler.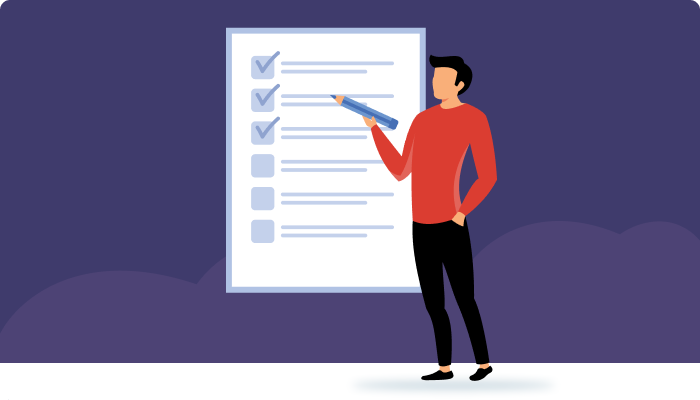 This article will outline 10 of the best project planner tools available on the market today. Each one offers unique features and benefits, which can make planning easier and more efficient. Whether you are new to project management or just need some extra assistance in creating plans, this list has something for everyone.
What Is the Role of a Project Planner?
A project planner plays a key role in the successful completion of projects. They are responsible for making sure tasks get done on time and that resources are used wisely. To do this, they must be organized, have an eye for detail, and know how to prioritize certain tasks over others. Project planners also need access to reliable project planning tools like task management software or online scheduling platforms in order to ensure everything is tracked properly and nothing gets overlooked.
Project planning tools allow project planners to create effective plans by giving them an overview of what needs to be done at each step of the process so they can better manage their teams and resources more efficiently. It also helps them keep track of deadlines, budget constraints, and other important factors which often require careful attention. Additionally, these tools help with communication between team members since everyone involved can stay up-to-date on progress and any changes that may come along the way.
Having an experienced project planner who knows how to use project planning tools effectively is essential for achieving success when managing even the most complex projects. Without such skillsets and access to powerful tools, many potential issues could arise during the course of a project which will only add unnecessary stress and strain both on the project planner as well as all those involved.
9 Steps for a Successful Project Planning Process
Project planning is an essential part of any successful project and it's important to have a well-defined process. There are nine key steps for creating a successful plan that can help you stay on track, maximize efficiency, and ensure success.
1. Define the objectives of the project: Establish the overall goal for the project and determine the desired outcomes.
2. Create the project plan: Use a project management system like Projectsly to create a detailed plan that outlines the timeline, budget, resources required, and deliverables.
3. Gather the necessary resources: Identify and acquire the personnel, materials, and services needed to complete the project.
4. Assign roles and responsibilities: Delegate tasks to the project team and ensure that everyone understands their tasks.
5. Create a timeline: Create a timeline for each task and set realistic deadlines for project completion.
6. Monitor progress: Use the project management system like Projectsly to track progress and ensure that the project is on track.
7. Evaluate risks: Identify potential risks and develop strategies to prevent or mitigate them.
8. Monitor budget: Monitor project costs to ensure that they stay within the budget.
9. Review and revise: Periodically review the project plan to ensure that it is still on track and make adjustments as needed.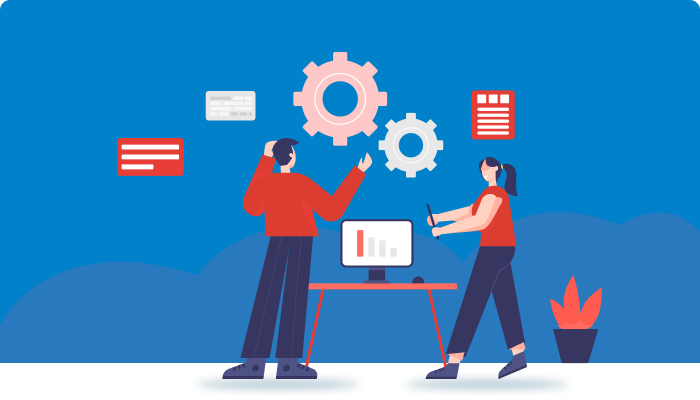 10 Best Project Planner Tools to Create Effective Plans
Creating effective plans is an essential part of any successful project. After putting together a detailed plan, the next step in executing it is finding the right tools for the job. Fortunately, there are plenty of great project planner tools available to make this task easier. So, let's take a look at 10 of the best free or low-cost project planners that can help you create effective plans quickly and efficiently.
Asana
Asana is a comprehensive project planner tool that has everything you need to create an effective plan. It helps users stay organized, set goals, and track tasks easily. With Asana, teams can break down projects into smaller sections so they can be completed on time and within budget. Plus, the platform allows for collaboration between team members in real-time. This means everyone working together can make quick changes or updates when needed without having to rework entire plans.
What makes Asana stand out from other project planners is its intuitive design and features like automated workflows and task dependencies. By using these tools alongside custom dashboards, users are able to monitor progress quickly and efficiently while keeping their workflow running smoothly. In addition, it's easy to integrate with existing systems such as Dropbox, Google Drive, Office 365, Slack, Salesforce and more – meaning data won't have to be manually transferred multiple times if someone needs access outside of the platform.
Monday.com
When it comes to creating effective plans, monday.com is a great project planner tool. This modern platform offers users the ability to customize their workspaces in order to meet their planning needs and preferences. It's also equipped with features that make collaboration easier than ever before - allowing teams of all sizes get things done quickly and efficiently.
This powerful software solution makes it easy to keep track of tasks assigned to each member of the team and monitor progress in real-time. Additionally, its drag-and-drop feature allows for quick rearrangement of tasks according to priority or deadline. This ensures that projects remain organized even when changes occur along the way. Team members can easily collaborate by commenting on particular tasks or sending messages which are all stored within the application itself, thereby eliminating any need for external communication apps.
Monday.com is trusted by thousands of businesses worldwide for its reliable performance and intuitive design - not just for creating effective plans but for managing entire portfolios of projects too! Its ease of use ensures that everyone in the organization will be able to navigate the platform effectively regardless of experience level or technical knowledge.
Smartsheet
Smartsheet is a cloud-based project management and collaboration platform. It enables users to create, track, and collaborate on projects in real time. Smartsheet has an array of features that make it one of the best tools for creating effective plans. For instance, its drag and drop interface makes it easy for users to quickly plan complex projects. It also allows teams to work together by providing them with access to shared sheets which can be used as templates or saved versions, making it easier to manage multiple revisions. Additionally, Smartsheet offers automated notifications so team members are always up-to-date about progress or changes made within their projects.
Another great feature of Smartsheet is its ability to easily integrate with popular applications like Google Drive and Dropbox. This means that documents stored in these services can be easily accessed from the same platform without having to switch between different applications. Furthermore, Smartsheet's reporting capabilities give managers insight into how tasks are moving along and identify potential issues before they become problematic delays. Finally, its dashboard gives everyone involved in the project an overview of how all tasks fit into the bigger picture, ensuring that no deadline passes unnoticed.
Microsoft Project
Microsoft Project is a widely used project planner tool that provides powerful features and capabilities to help create effective plans. It's designed for teams of all sizes, so it can be adapted to fit any type of project. With its comprehensive set of tools, users can easily manage tasks, assign resources, track progress and analyze results with ease.
This program also has an intuitive visual interface which allows users to quickly assess the status of their projects at a glance. Plus, its cloud-based platform makes collaboration easier than ever before – allowing team members from different locations or time zones to work together in real-time. Additionally, Microsoft Project includes integrations with Office 365 apps like Word and Excel for further analysis and reporting on data related to the project plan.
Todoist
Todoist is a great project planner tool that can help you create effective plans. It's simple to use, providing an intuitive interface and plenty of features which make it easy for anyone to start creating projects with minimal effort. With Todoist, users have access to various customizable templates they can choose from when creating their plans.
The platform also offers advanced planning tools such as task dependencies, priority levels, labels and filters – allowing users to efficiently manage complex projects. Additionally, there are automated reminders so nothing falls through the cracks. What's more, tasks can be grouped into sub-projects and scheduled within specific time frames for better control over the timeline.
Todoist gives teams the ability to collaborate in real-time on shared projects and assign tasks accordingly. Plus, each team member has visibility into what others are working on at any given point in time. All these useful features make it possible for teams to effectively plan even the most challenging of projects without missing deadlines or going over budget.
Wrike
Wrike is a powerful project management tool that can help you create effective plans. It allows team members to collaborate and communicate on projects, track progress, assign tasks, and more. Plus, it has an intuitive interface that makes getting started easy. With Wrike's visual task manager, you can break down your plan into smaller pieces for better organization and clarity. You'll be able to set due dates or milestones for each section of the plan so everyone knows what needs to be done by when.
With its reporting capabilities, Wrike also gives you real-time insights into how much work is completed versus remaining for each phase of your project. This way, you can identify areas where additional resources may be needed or deadlines need to be adjusted. Additionally, with built-in templates designed specifically for different types of projects like construction or software development, creating plans in Wrike will save time too!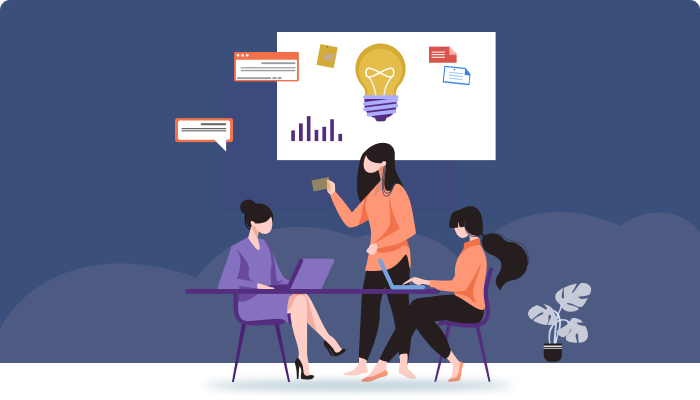 Basecamp
Basecamp is a popular project planner tool for creating effective plans. It is used by teams worldwide to coordinate their projects and tasks in a simple yet efficient manner. This software allows users to create detailed timelines, assign tasks with due dates, attach files to their projects, communicate with team members directly within the app, and track progress.
The key feature of Basecamp that makes it stand out from other tools is its ability to prioritize tasks based on priority levels. This helps keep everyone on the same page so they can focus on what's most important and get things done quickly and efficiently. Additionally, users have access to dashboards where they can view all upcoming tasks at a glance and drill down into individual tasks if needed.
In addition, Basecamp offers an array of features designed to help teams collaborate better such as discussion forums, polls, checklists, message boards and more. With these features combined with its user-friendly interface and robust task tracking capabilities, Basecamp is well suited for both small and large-scale projects alike.
ClickUp
Clickup is a project planner tool that provides users with an array of features to help them create effective plans. It has a simple and intuitive design which makes it easy for anyone to get started creating projects right away. Clickup allows you to break down complex tasks into smaller, more manageable pieces by using color-coded lists and sub-tasks so you can stay on track with your plan.
In addition, the platform offers tools such as Gantt charts and task dependencies that make it easier to visualize how each task fits together in the bigger picture. This helps ensure that all aspects of the project are taken care of in order for successful completion. Additionally, there's a built-in collaboration feature allowing team members to work together seamlessly and keep everyone up-to-date on progress.
Projectsly
Projectsly is a popular project planner tool that helps teams create effective plans. It offers an intuitive interface, so users can quickly understand how to use the app and start creating their projects right away. Apart from providing features like task management and collaboration tools, Projectsly also comes with unique features such as automated reminders for tasks or deadlines and customizable dashboards that help team managers stay on top of everything taking place in the project.
Here's why Projectsly stands out from the competition:
Visualize tasks on an interactive timeline: Users can view projects as Gantt charts or Kanban boards, making it easy for everyone involved to understand what tasks need completion and when they're due.
Assign Tasks & Collaborate in Real-Time: With the ability to assign multiple people to one task, receive updates when someone makes changes, leave comments on each item, and even chat with team members directly within the workspace, communication between teammates is seamless and straightforward.
Automate Workflows & Streamline Processes: By setting up automation workflows across your organization you can easily manage routines like approving requests or assigning follow-up actions without having to manually do them yourself every time.
Overall, Projectsly provides a convenient platform where teams can plan effectively while staying informed about what's going on in their projects at all times. With its user-friendly design and comprehensive set of features, this project planning tool makes sure everyone involved stays productive and up-to-date throughout the entire process.
Get started with the leading Project Planner Tool today! Sign Up 14 Day Trial
Conclusion
Project planning is an essential part of successful project management, as it helps to ensure that each step of a project is completed on time and within budget. With the right combination of tools, processes and techniques, effective project plans can be created to maximize efficiency and minimize risk. The 10 best project planner tools listed above are all excellent options for creating effective plans quickly and easily - from simple task-based systems like Asana or Monday.com to more complex solutions such as Wrike, Basecamp and ClickUp. For even greater flexibility and control over projects, Projectsly offers a complete suite of features designed specifically for project planners. No matter which tool you choose, taking the time to create an effective plan will help you achieve success with your next project.
Why Choose 500apps?
#1
All-in-One Suite with more than 50 apps
#2
Everything you need today and in the future for all departments
#3
Unbelievable value - the lowest pricing you will ever find
#4
Hosted in 6 locations for compliance and blazing speeds
#5
24/5 Support - FREE chat, email and phone
#6
Uncapped features - limits you will never reach humanly
#7
Managed and maintained everyday by a dedicated team
#8
No downtime - comes with a 99.9% uptime guarantee
#9
Supports a number of international languages
#10
We've everything covered - 90k+ trust us with their business
Join the SaaS Revolution
All-in-One Suite of 50 apps

Unbelievable pricing - $14.99/user

24/5 Chat, Phone and Email Support