10 Website Builder Software Tools in 2023
Here is a list of 10 website builder software packages in different categories such as E-commerce, blogging, web design, and online marketing.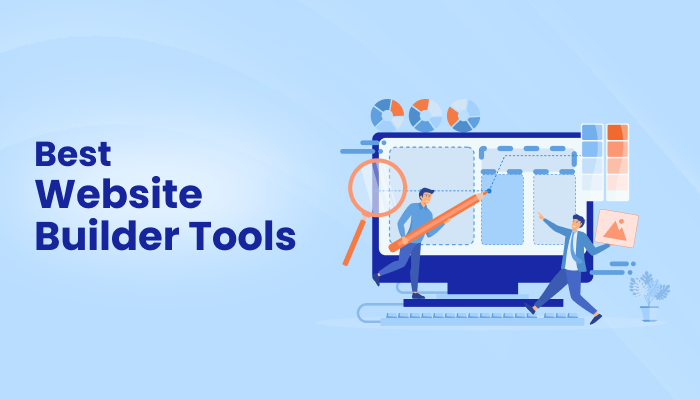 Website builders have come a long way since the early days of the internet. Early website builders were very basic and only allowed for simple pages of text and images. Today, website builders are much more powerful and allow for more complex pages and features. Many website builders now allow e-commerce, social media integration, and other advanced features.
A website builder is a tool that allows users to create a website without any prior coding knowledge. Website builders are often used by small businesses and individuals who do not have the budget to hire a web developer. There are a variety of website builders on the market, and they vary in terms of features, price, and ease of use.
When evaluating a website builder, it is important to consider your needs and budget. If you are looking for a simple website builder with basic features, you will not need to spend as much money as someone who is looking for a more complex website builder with a wide range of features. Additionally, it is important to consider how easy the website builder is to use. Some website builders are more user-friendly than others, so if you are not familiar with coding or website development, you will want to choose a builder that is easy to use.
The evaluation of the website builder is good. It is easy to use and has a lot of features. It is also affordable. I found the website builder to be very user-friendly and easy to navigate. The templates available were also very professional and easy to customize.
The Benefits of a website builder tool
Here are some of the more important benefits of website-building tools:
Intelligent Website Design:
The website builder can help create a website that is easy to navigate and that includes all of the necessary information that users would need. This can make it easier for users to find what they are looking for on your website and can make your website more user-friendly overall.
ECommerce Integration
Website builder tool is that it allows for easy integration with eCommerce platforms. This makes it possible for businesses to set up an online store quickly and easily, without having to invest in separate eCommerce software.
Social Media Integration
The website builder integrates social media. You may add social media buttons to your website so users can share your content. This increases your reach and interest.
Cost-Effective
The website builders tool is cost-effective because it allows users to create a professional-looking website without having to hire a web designer. Users can also save money by using a website builder to create a website instead of paying for a web hosting service.
Time Saver
The website builders tool is a great time saver because it allows you to quickly and easily create a website without having to learn to code or hire a web developer.
Zero Maintenance Hassle A website builder tool can assist in reducing the need for ongoing maintenance and hassle. This can be a great way to save time, money, and stress associated with having to constantly update and maintain a website.
List of 10 Best Website Builder Tools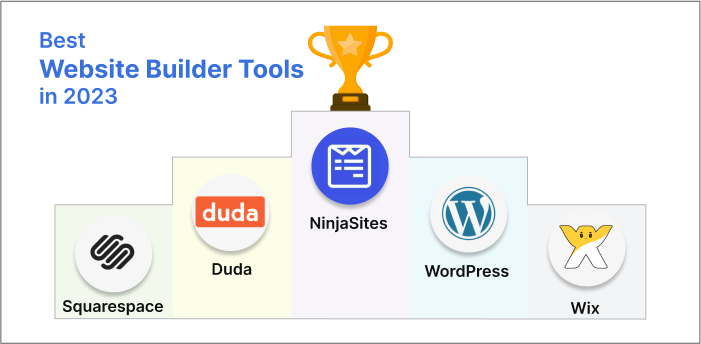 NinjaSites is a Website builder tool that allows users to create professional and responsive websites with a drag-and-drop editor without the need for coding experience. Users can create and develop user-friendly websites utilizing templates created by designers. Ensure that all material is search engine optimized and that pages are visible to search engines. It is designed for use by non-IT professionals without the need to write code or hire expert website-building companies.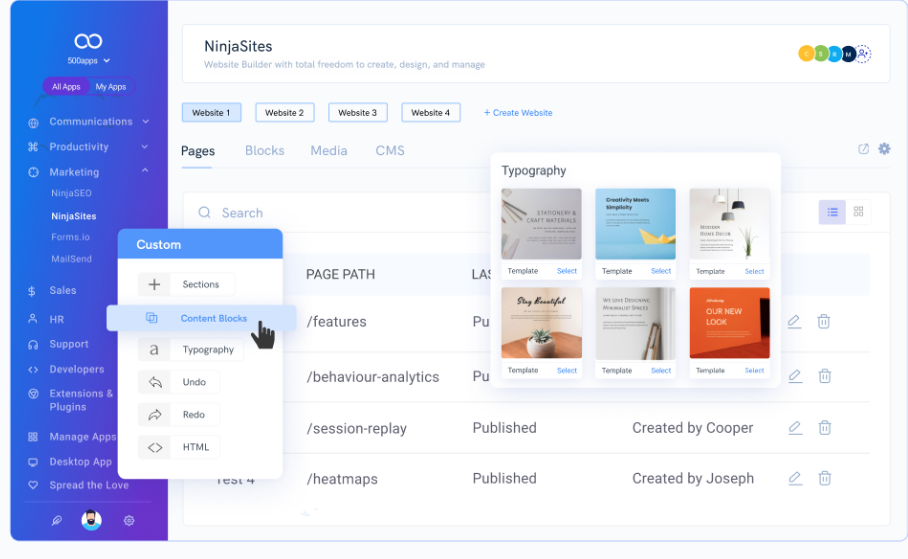 Landing Page Builder:
A website builder landing page is a pre-designed web page you can promote. This type of page increases conversion rates by clearly describing your website builder.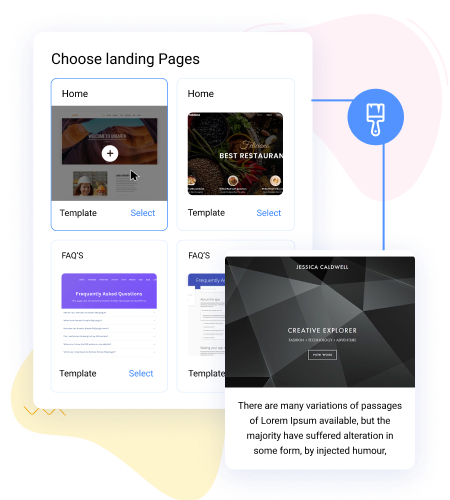 Drag and Drop Builder:
Drag-and-drop builder can simply drag and drop elements onto your web page, without having to learn any coding. This makes it easy to create a beautiful website.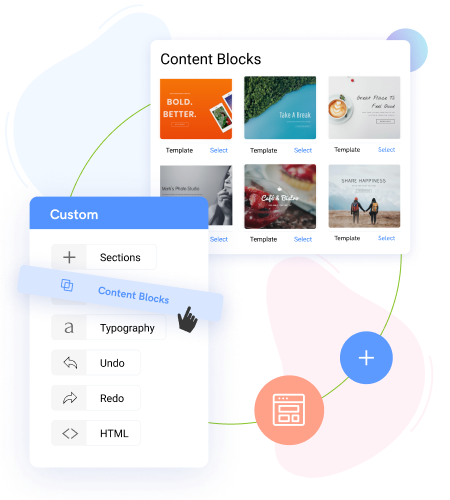 Free SSL Certificate:
SSL certificate is used to encrypt communication between a website and a visitor's web browser. This is important because it helps to protect sensitive information.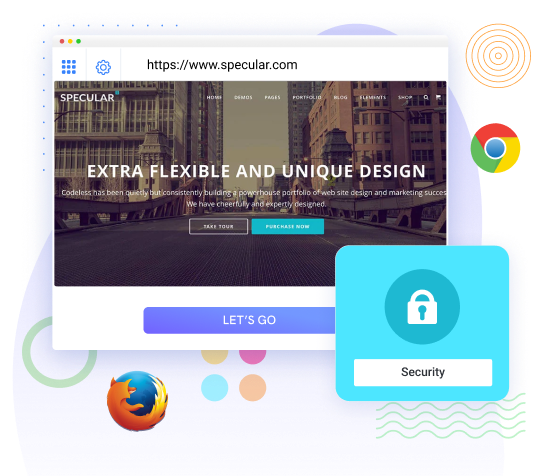 Built-in SEO
These allow you to check that your website is optimized for the appropriate terms and that search engines are properly indexing your content.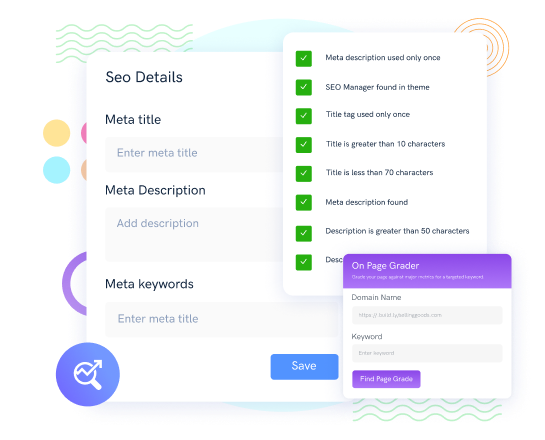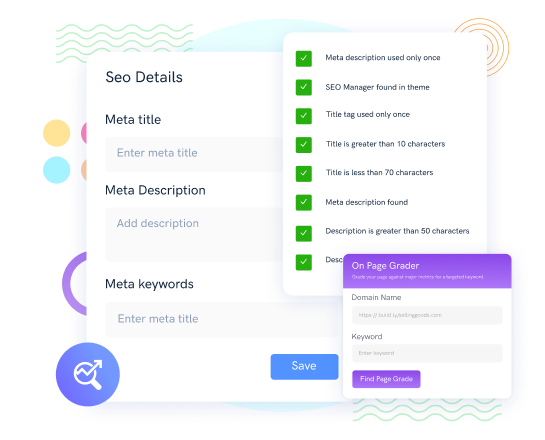 Unlimited Domains
The website builder supports an unlimited number of domains, which is an excellent option for individuals who wish to create many websites.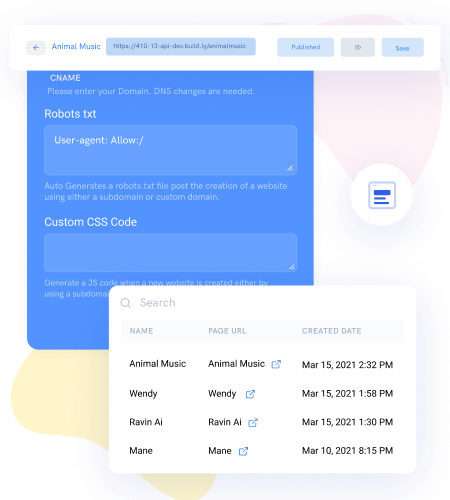 Content Management System
A vital component of website builder tools is the content management system (CMS). Without writing any code, users can easily create, edit, and manage website content.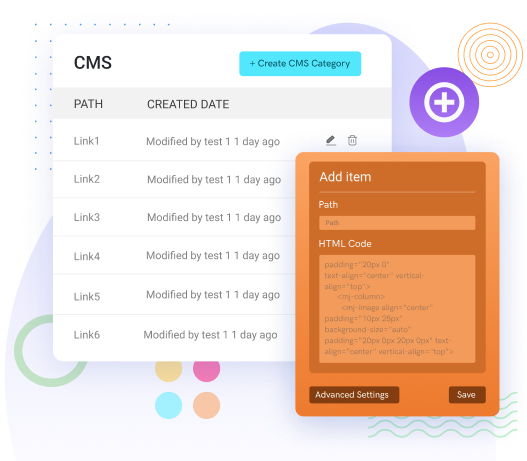 Content Delivery Network (CDN)
CDN's can improve the performance of a website by delivering content from a server that is closer to the user's location. By adding a layer of security between a website and a user, CDNs can also help to increase website security.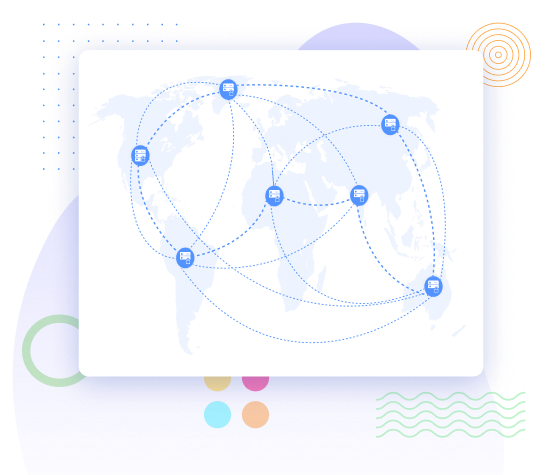 Wix
Wix is a Website builder that enables users to create and design professional-looking websites with no programming required. Wix provides users with everything they need to create a website, including templates, hosting, and a drag-and-drop editor.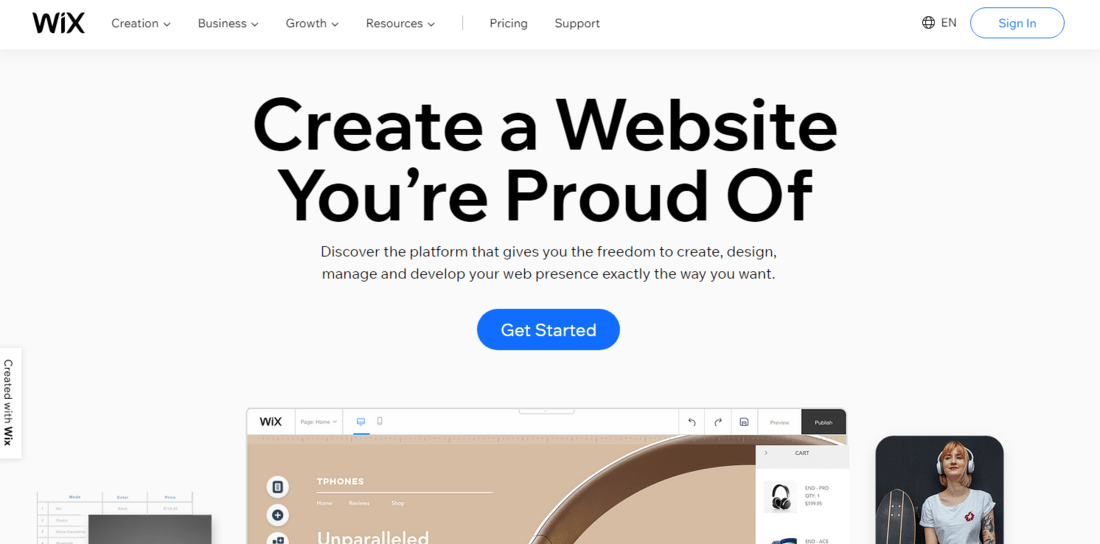 Features of Wix:
Ease of use-This is user-friendly, allowing users to create beautiful websites with ease.
Domain options-This can easily manage your domain names. Mobile site optimization-This adjust your site's layout and appearance for smaller displays.
SEO- This helps websites increase SERPs. The title, description, keywords, and more should be optimized.
eCommerce integration-This allows businesses to connect their online store with their accounting software.
WordPress
WordPress is a popular website builder software that helps you create a website from scratch or improve an existing website. WordPress is used by millions of people around the world, including many small businesses, organizations, and individuals.
One of the benefits of WordPress is that it is relatively easy to use, even if you don't have any technical skills. Another benefit is that there are thousands of plugins and themes available, which can be used to customize your website to match your specific needs.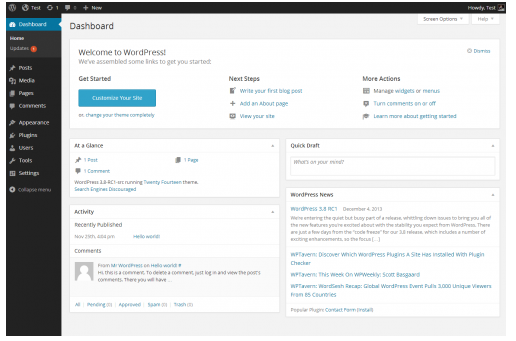 Features of WordPress:
Drag and drop live page building system: The drag and drop page builder is a live page building system that allows you to easily create and customize your pages in real-time.
Mobile-optimized and responsive pages: With this feature, you can create pages that look great on all devices, including mobile phones and tablets
Widget support: This is useful if you want to add a blog or forum to your site without editing its code.
Duda
Duda is the best platform for web design for companies that help small businesses with web design. Our goal is to be the password to all the great designers, developers, and agencies.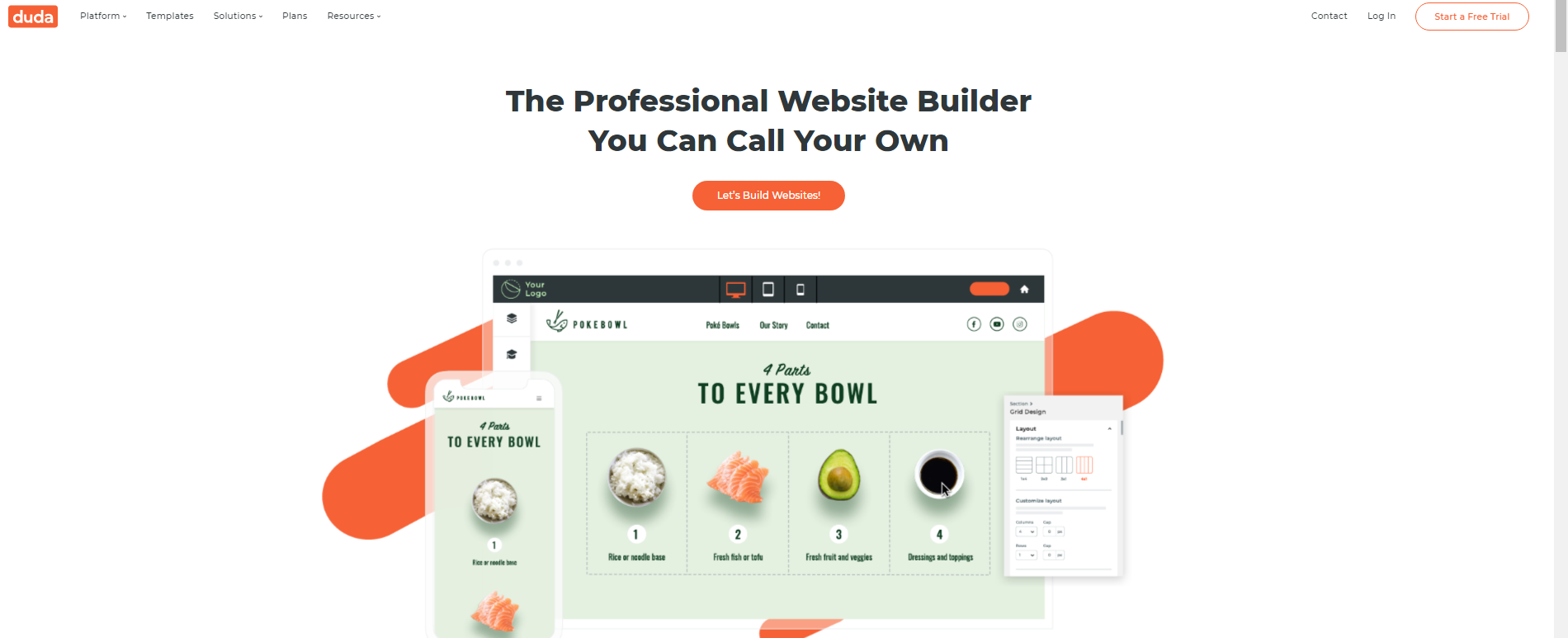 Features
Landing Page Template- This website can help you differentiate your brand from the competition and generate business at scale. Template customization options-This make it easy to change your website's color, font, layout, and background with the editor Pre-formatted web page layouts- This template provides you with the design elements that typically go into a typical website layout. Form Builder -with Builder, you can create forms with multiple fields, including text fields, radio buttons, checkboxes, and drop-down menus. Website analytics and reports - This website builder can help you track your website's performance and identify areas for improvement.
Squarespace
Squarespace is an user-friendly website builder tool that helps users to create professional looking websites without any prior experience or technical knowledge. The platform provides users with all the tools they need to create a stunning website, making Squarespace the perfect solution for anyone who wants to create a website on their own.
Features:
Customizable Page and Content Layouts- Squarespace gives you the flexibility to create your website. Our designers will help determine content placement and design a template for you. Design Tools- Squarespace's drag-and-drop tools make it easy to create a unique online store, portfolio, or blog. Custom CSS- Squarespace is an easy-to-use drag-and-drop website builder that offers you the tools to create professional websites for your business. Upload photos from mobile- This helps you generate more content-focused pages on your site so you can be more productive and interact with your consumers. Pre-Built Layouts- Pre-built layouts make your website look professional.
Web.com
Web.com is a website that provides a wide range of services for website owners and businesses. These services include web hosting, domain name registration, web design, and more. Web.com also offers a variety of tools and resources that can help website owners and businesses to grow and succeed online.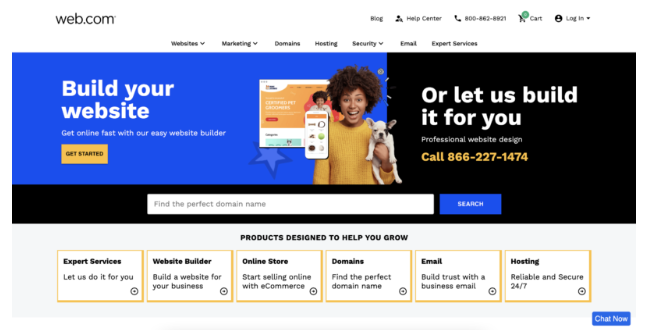 Features
Drag-and-Drop Builder-This drag-and-drop builder allows you to create custom pages and posts without having to know any code. Free Domain Name- This domain name is provided at no cost to the user. Optimized for Mobile-You can make sites that look excellent on mobile phones and tablets with this function.
Zyro
Zyro is a website builder that makes it easy to make a website that looks professional and is ready to go live in just minutes. With Zyro, you don't need to know how to code or design to make a website for your business, blog, or portfolio. Zyro has a lot of features and templates to choose from, which makes it a good choice for people who want to make a website quickly and easily.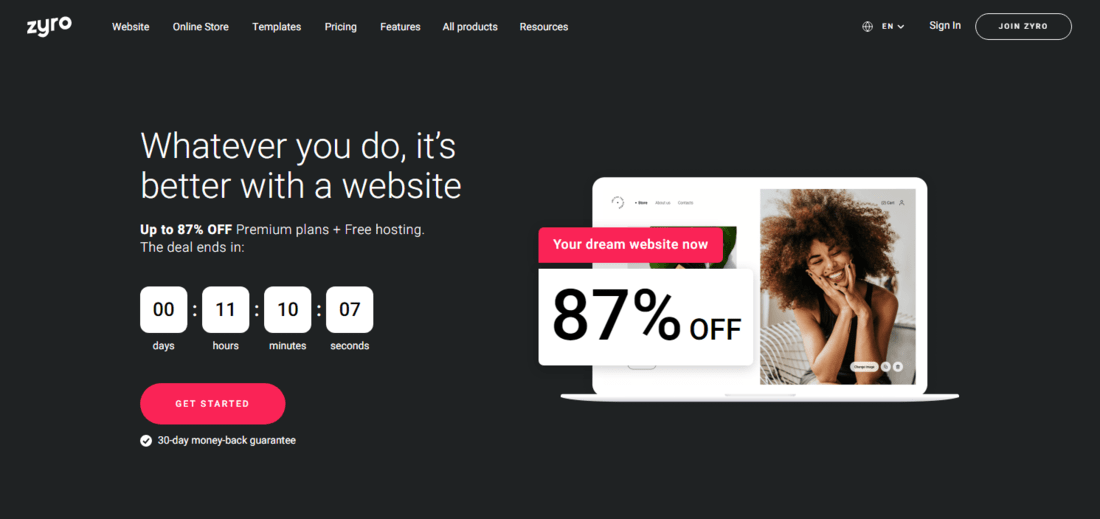 Features:
Drag-and-drop - This drag-and-drop editor and grid feature allow you to add, alter, and remove any necessary elements. eCommerce functionality-This functionality is used Pick a template with an online store page or adds one to an existing one. Domains and hosting: This makes it easy for users to get their website up and running quickly and with little effort. Search optimization: This feature allows you to add keywords and descriptions to your website, which makes it easier for search engines to find and index your site
BigCommerce
BigCommerce is a website builder that allows users to create and launch their own online stores. BigCommerce is a platform that provides users with everything they need to create and run a successful online store, including templates, hosting, and payment processing. BigCommerce is easy to use and offers a wide range of features, making it a great option for those looking to start an online store.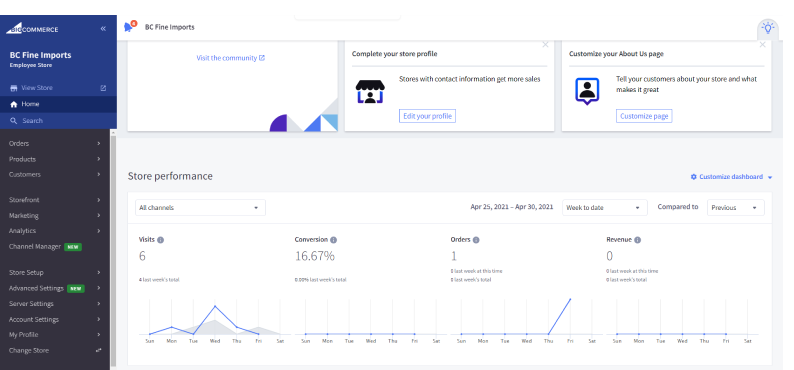 Features:
-Native B2C and B2B with simultaneous functionality. -Enterprise B2C, B2B, multi-storefront, and localization. -Omnichannel & Commerce-as-a-Service. -Open APIs, SDKs, and data. -Composable architecture and headless commerce integrations. -Frictionless checkout options.
Weebly
Weebly is another flexible, out-of-the-box website builder in the family of Wix and Squarespace. Weebly allows users to create and customize their own website. Weebly is easy to use and offers a variety of features and templates to choose from. This is for who need a website and a simple way to charge for their services.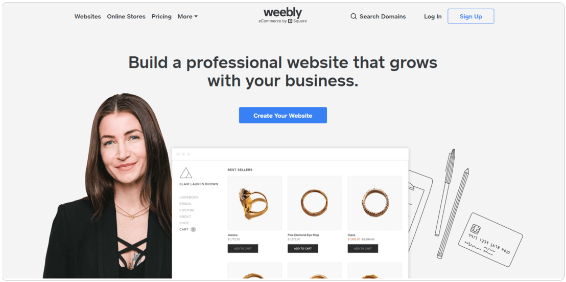 Features:
-A user-friendly interface that makes it easy to create and customize a website -The ability to drag and drop elements to create a unique website layout -A large selection of templates and themes to choose from -Integrated e-commerce features that make it easy to sell products and services online -A blog platform that makes it easy to share your thoughts and ideas with the world -A wide range of plugins and add-ons that extend the functionality of your website
Webflow.com
Webflow is a website builder that allows you to create responsive websites without having to write code. It includes a visual editor that lets you design your site using a drag-and-drop interface, and you can also use HTML and CSS to customize your site.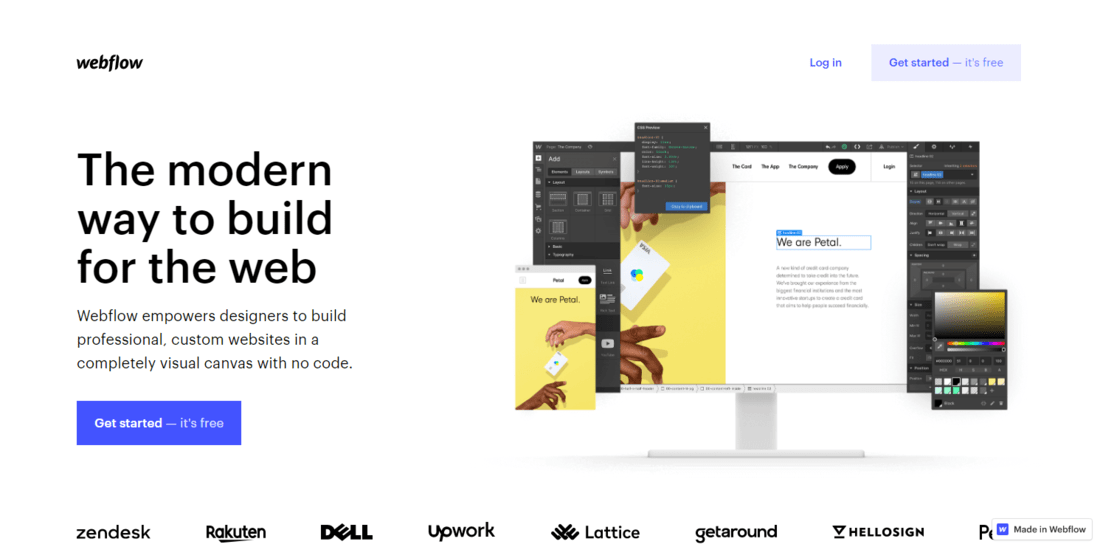 Features:
Drag-and-Drop Interface-Webflow offers a drag-and-drop interface for creating and customizing web pages. Custom templates -Webflow offers a wide range of templates for creating websites. CSS code-Webflow allows users to add their own CSS code for customizing their website. Integrations -Webflow offers a wide range of integrations with third-party services.
Webnode.com
Webnode is a free and easy website builder that anyone can use to create a beautiful website in minutes. With Webnode, you can create a website in any language, and there are no limits on what you can do with your website. You can create a website for your business, blog, or personal use, and there are millions of templates and designs to choose from. You can also add your own photos and videos, and there are no ads on your website. Webnode is a great way to get started with website design, and it's easy to use.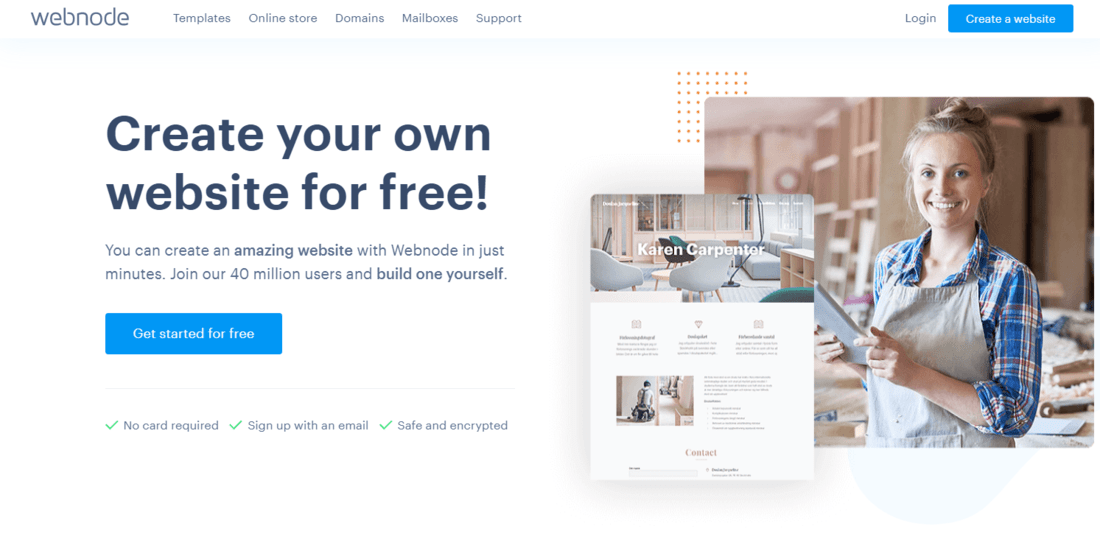 Features:
Template-based design: Choose from a selection of pre-designed website templates, or create your own custom design. Drag-and-drop editing: Easily add, remove, and rearrange elements on your webpages with a simple drag-and-drop interface. Customizable themes: Change the look and feel of your website with customizable themes. Choose from a selection of pre-made themes, or create your own. Responsive design: Your website will look great on all devices, from desktop computers to mobile phones. SEO tools: Help your website rank higher in search engine results with built-in SEO tools. Social media integration: Share your content on social media with built-in integration for popular platforms like Facebook, Twitter, and LinkedIn. Google Analytics: Track your website's traffic and performance with Google Analytics.
What comes next?
Good marketing apps can help you expand your reach and get your message in front of more people. Having a suite of marketing apps can help you track your results and see which ones are working best for your business. Having a website builder as part of a marketing suite can help you manage your website and all your other marketing tools in one place just like 500apps. This can save you time and money, and help you stay organized.
Conclusion:
There are many website builder software out there and it can be hard to choose the best one. However, we believe that the best website builder software is the one that is user-friendly and allows you to create a website quickly and easily. Additionally, the best website builder software should have a wide range of features to choose from so that you can create a website that is unique and perfect for your needs.
We believe that Ninjasites by 500apps is the best website builder software because it is user-friendly and has a wide range of features. Additionally, the support team is always available to help you if you need it. If you're looking for the best website builder software, then you should definitely check out Ninjasites website builder by 500apps. It comes with 49 other apps at USD15 per user
Visit 500apps today to find out more about our All-in-One CRM Software, which offers 50 apps for just $14.99 per user.
Why Choose 500apps?
#1
All-in-One Suite with more than 50 apps
#2
Everything you need today and in the future for all departments
#3
Unbelievable value - the lowest pricing you will ever find
#4
Hosted in 6 locations for compliance and blazing speeds
#5
24/5 Support - FREE chat, email and phone
#6
Uncapped features - limits you will never reach humanly
#7
Managed and maintained everyday by a dedicated team
#8
No downtime - comes with a 99.9% uptime guarantee
#9
Supports a number of international languages
#10
We've everything covered - 90k+ trust us with their business
Join the SaaS Revolution
All-in-One Suite of 50 apps

Unbelievable pricing - $14.99/user

24/5 Chat, Phone and Email Support