How Chatbots are Improving Customer Satisfaction for eCommerce Businesses
Chatbots for customer satisfaction are artificial intelligence software that interacts with visitors and addresses their questions. Here's how they're improving e-commerce businesses.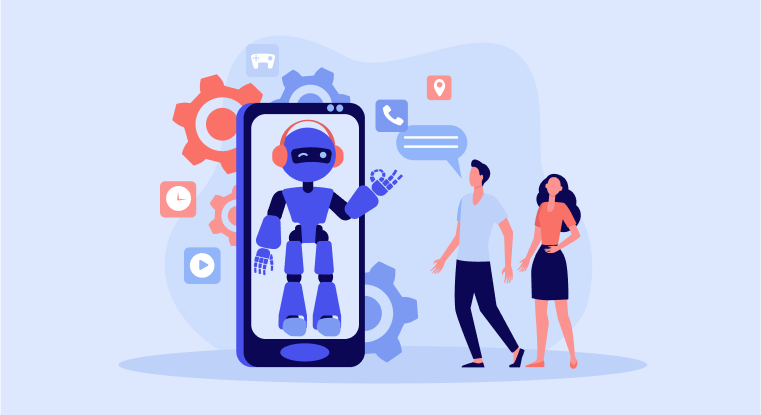 If you own a business, you are fully aware of how important it is to provide customers with exceptional service. For centuries, businesses and services have made the slogan "The customer is always right" a key phrase for all employees. It is so important that even if you have excellent goods and attractive campaigns, if you don't have what your customers need, they will leave. Improving the customer's experience is the secret to increasing revenue and customer loyalty.
To ensure that your business grows and succeeds, you must constantly enhance your customer service. You must be wondering, 'how can customer service and satisfaction be improved?' Well, the answer lies in something so easy; some might call it ingenious if you think about it.
In a century filled with individuals constantly driven by the need to communicate as quickly and swiftly as possible through social media messaging apps, the solution to the need for improved customer service was developed. Chatbots! The innovation of the future and the best case in improving customer satisfaction for E-commerce businesses.
Trends in digital marketing are continually shifting, and a new player has emerged in the last few years, and chatbots for customer satisfaction are a welcome addition to the ever-changing game of 21st century digital marketing. So, it's no wonder that 500apps, a platform that hosts a variety of applications, including sales and marketing, and support applications, productivity, and development, to name a few, can provide the service of chatbots to improve customer satisfaction of e-commerce businesses.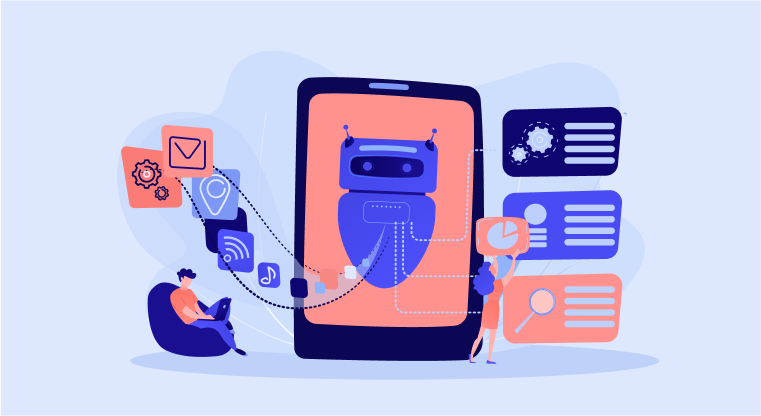 This article aims to provide you with a comprehensive overview of chatbots and the critical role in improving customer satisfaction.
An increasing number of companies are adopting digital transformation to modernize consumer communication and enhance internal processes. In 2021, Artificial Intelligence (AI) will play a critical role as small businesses and large corporations alike embrace it. Eighty-nine percent of companies are planning to or have already implemented a digital-first strategy.
Chatbots have become the focal point of business communications as messaging, and social media networks have grown in popularity. This is why platforms such as 500apps have taken the job of providing this service to e-commerce businesses. By 2021, it is estimated that over 80% of companies will have deployed some chatbot. There is, of course, a slew of compelling reasons to use chatbots. The key is to figure out how e-commerce businesses can use chatbots to improve customer satisfaction.
So, what exactly is a chatbot that a platform like 500apps provides? A chatbot is a piece of artificial intelligence software that interacts with visitors and addresses their questions while sifting through large amounts of data. They are ideal for repetitive tasks due to their rapid response and ease of implementation. Chatbots relieve the human agents of repetitive tasks, allowing them to concentrate on more challenging tasks.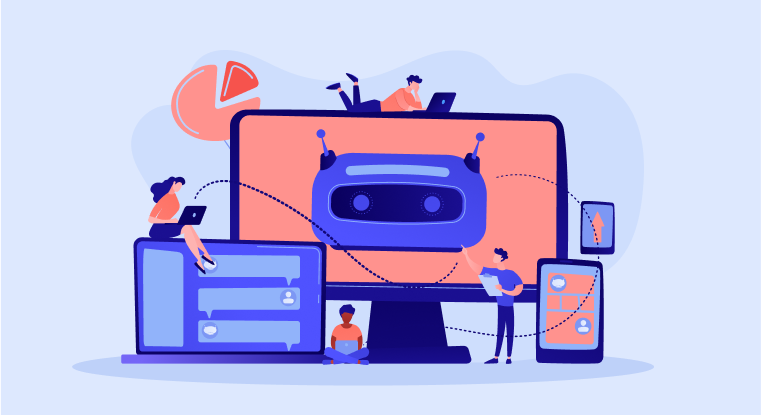 Now that we have that out of the way, let's dive into the different ways that chatbots from platforms like 500apps are improving customer satisfaction for e-commerce businesses;
REASON NO 1: Chatbots significantly improve lead generation and nurturing
You can engage your customers with personalized messaging during their journey by directing and advising them to make fast decisions by deploying chatbots. Chatbots powered by artificial intelligence can initiate customized conversations, gather more precise customer feedback, and perform market research. Every marketer nowadays employs Chatbots to raise sales, conversion, market participation, and branding efforts.
Chatbots have regular interactions with customers about various topics related to the business and collect new data and insights about them. This is a type of bot program that can perform a variety of tasks related to customer research. The bot can find prospects and evaluate traffic on many parameters.
Chatbots like BotUp offered by 500apps possess a pre-programmed questionnaire created by sales experts to convince visitors for lead generation. To increase conversion rates, Chatbots ensure that the flow is in the right direction.
REASON NO 2: Provide automated customer service 24 hours a day, five days a week.
Customers, like no one else, despise waiting. Bots can interact with customers 24 hours a day, seven days a week, by quickly reacting to their common questions. Having good customer service available 24 hours a day, five days a week, improves customer loyalty and reduces churn. Customers appreciate getting the details they need when they need them. However, a customer service agent is unlikely to be available at all times.
Chatbots come in handy in this situation. A chatbot is always present and very involved, ready to communicate at any time of day.
It's intriguing because the customers won't have to wait "a few business days" to answer their questions.
500apps provides this feature for you via BotUp, so you can rest assured that your customer's satisfaction is taken fully into consideration
REASON NO 3: Chatbots will help you cut customer service costs
Did you know that a single chatbot may replace multiple customer service representatives? Yes, it is possible. Chatbots are cost-effective customer support apps for all sizes, whether they have a large or small budget.
Although chatbots cannot fully replace customer service agents, they will help you save money by reducing the number of customer service representatives you need to handle your customers' queries.
REASON NO 4: Chatbots make your brand feel more human
With so many e-commerce choices to choose from, think about what sets you apart from your rivals. What distinguishes you from the crowd and gives you a competitive advantage? Even if they are conscious that they are not speaking to an actual human, no one wants to have a robotic conversation. Conversation flow is the effortless progression of ideas and answers in a conversation, which is an essential aspect of the design flow of chatbots for customer satisfaction. Visitors should be able to quickly navigate the choices and find exactly what they're searching for as soon as they reach the chat. Adding human-like elements to your chatbot as offered by Botup on 500apps and, in turn, humanizing your brand makes all the difference.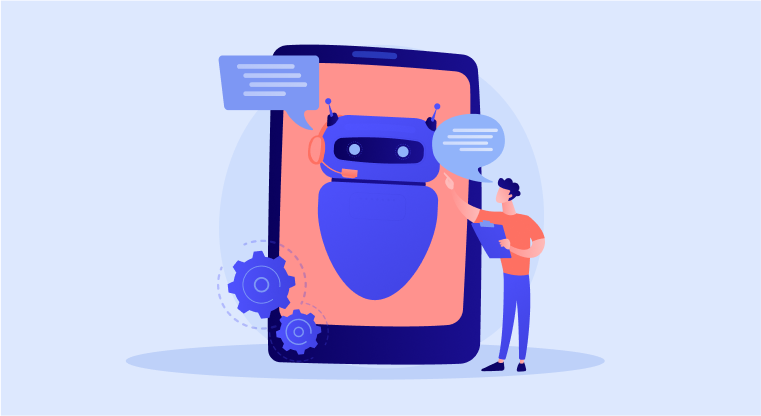 REASON NO 5: Chatbots make suggestions that are special to your customer
If you don't know what your customers want, you're likely to lose them right away. Each customer approaches your business with a unique set of issues, questions, and pain points. To take your company to the next level with its audience, it's critical to treat each one with the same level of care and attention. The great thing is that you can teach your chatbot to provide helpful information.
If customers have difficulty deciding what to look at on your web, showing them goods that are close to what they've already looked at will point them in the right direction.
Chatbots will ask users questions about their tastes and style so that specific suggestions can be shown to them quickly. Having consumer data on hand improves the user experience and makes it easier for consumers to progress down the sales funnel.
REASON NO 6: Chatbots make help you save a lot of time
A lot of time is saved when chatbots take up the task of interfacing with customers, freeing up your staff for more critical tasks. AI-enabled chatbots will help the company increase efficiency and productivity by giving customers instant answers and responses to simple questions. Bots minimize operating costs, personnel, and time in this way.
So, how does a chatbot help companies save time?
Agents can spend more time on critical issues that need human assistance by using bots to automate information-based queries.
Chatbots are available 24 hours a day, five days a week, to provide instant answers even when human help is unavailable.
Bots make it easy for consumers to make a purchase or book an appointment without waiting for human assistance.
REASON NO 7: Chatbots enhance the ease of scalability of support
Chatbots can be easily scalable to handle a large volume of chats without affecting the business costs. Businesses that have live agent service can not realize when they need to hire more agents. Hiring more agents often entails additional infrastructure expenses, training costs, and lost time. Chatbots could be the most effective way to manage communications in this situation.
Unlike live support workers, who can only handle two or three conversations simultaneously, chatbots can take thousands of discussions at once. Every chat will be answered instantly, no matter what time it is or how many customers contact you. Bots can be quickly scaled to handle a large number of chats without increasing operational costs.
REASON NO 8: Chatbots make team productivity more effective
Every company needs chatbots to make the transition from human to automated customer service. By 2021, 85 percent of consumer satisfaction transactions will be conducted without a human agent. Bots will not fully replace human agents; instead, they will allow for the delivery of direct support, which will filter customer requests until they are forwarded to support agents.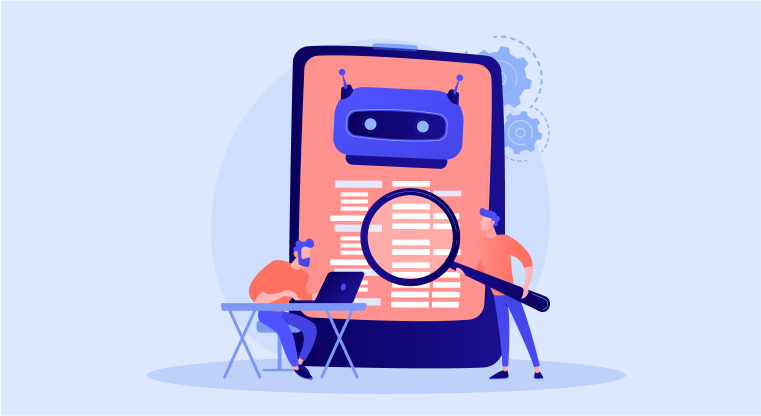 You will automate your sales and customer service activities and improve your team efficiency. Customers can regularly contact for order status, return policy, and delivery time to get answers to common questions. Thus, enhancing productivity in the following areas;
Average resolution time – Chatbots engage customers by responding to their questions in real-time, reducing response time dramatically.
First response time – Chatbots respond to general FAQs instantly in the first encounter, saving businesses money on customer support.
The number of requests accepted – Chatbots will scale quickly as the conversations increase without losing any chats.
The number of problems resolved – Chatbots will answer simple customer questions, reducing the number of support tickets.
REASON NO 9: Chatbots reduce the number of human errors.
For whatever reasons, humans are bound to make one or two errors. It is an unavoidable fact that human errors would occur. Manual labor carries the risk of mistakes, which can lead to significant issues. When gathering customer information or exchanging product pricing information, mistakes may happen.
Chatbots are the most effective way to provide error-free service and prevent problems. There are no errors since chatbots are programmed with all of the details. Accuracy is assured with chatbots. With chatbots, these errors are nullified as they are programmed to not make such mistakes.
REASON NO 10: Chatbots most importantly make customer satisfaction is higher.
This is the most crucial benefit of all. In competitive businesses, particularly those with a high percentage of millennial consumers, brands can no longer afford to be passive.
Due to a lack of personnel, companies are unable to communicate with any of their clients regularly. You can start a constructive chat with chatbots by sending customized messages at scale and making product recommendations, which will increase customer loyalty and retention.
Chatbots often give your customers the impression that you care for them by engaging in proactive conversations, which increases your brand's perception over time. They become your loyal customers and have a long association with your brand. With chatbots, customers' needs are always attended to, thus boosting their satisfaction rate.
CONCLUSION
It's time to look at chatbots if you're looking for new ways to spice up the customer service department. They boost the user experience, increase interaction, and provide consumers with actionable solutions when used correctly. That's why you should invest in 500apps today, for that added touch in improving customer satisfaction. What are your plans for incorporating chatbots into your customer service strategy? Whatever they are, make sure to sign up at 500apps; it is a chance you surely do not want to miss. Here's "Businesses should be paying attention to the chatbot revolution." So you can allow your e-commerce business to grow or lay fallow. The choice is up to you!
Join the SaaS Revolution
All-in-One Suite of 37 apps

Unbelievable pricing - ₹999/user

24/5 Chat, Phone and Email Support