Online Forms: How They Can Benefit Your Business and Enhance Your Operations
Are you a business owner looking for ways to streamline your operations and save time? If so, online forms are the perfect solution. From collecting customer information to tracking orders, online forms can help reduce paperwork and speed up processes in any organization. Not only do they make life easier for entrepreneurs, but they also provide cost savings benefits. This article will look at how online forms can benefit businesses of all sizes.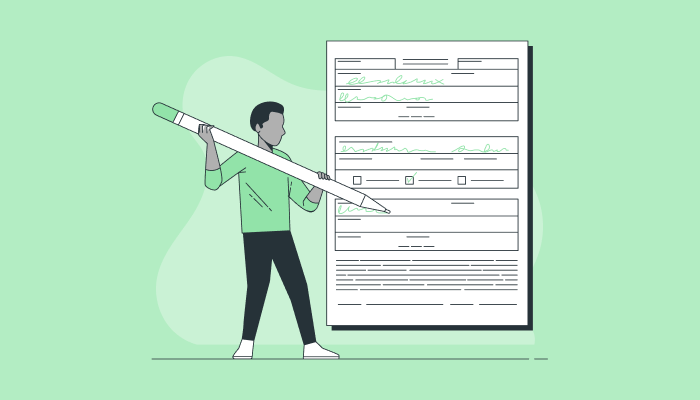 The advantage that comes with using online forms is improved accuracy. By having customers fill out their forms instead of relying on manual data entry, businesses can ensure that the information they receive is accurate every time. Furthermore, it eliminates human error and potential typos, which could lead to costly mistakes down the line.
What Are Online Forms?
Online forms are web-based documents that allow for the collection of information from users. They can collect customer feedback, registration details, payment information and more. Online forms provide businesses with an efficient way to gather data quickly, accurately and securely.
Reduces manual work and saves time and money.

Collects data in real time.

Secure environment.

Easily track results via analytics platforms.

Visibility into form performance and user behavior.
In short, implementing online forms provides organizations with many valuable benefits that make it easier to capture customer insights and manage business operations effectively.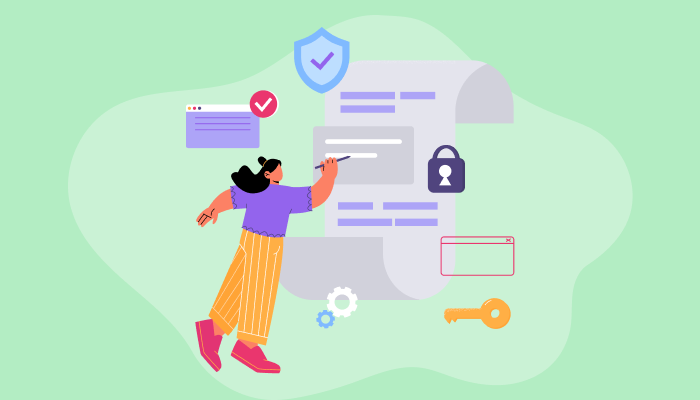 Top 10 Benefits of Online Forms
Online forms are a great way to streamline business operations and improve customer experience. They provide an easy-to-use, cost-effective solution for businesses of all sizes. With an online form maker, you can quickly create custom forms that fit your needs without the need for coding or web design knowledge.
Cost-Effectiveness
Regarding cost-effectiveness, online forms are a great choice for businesses. Forms applications such as Forms.io make creating them simple and fast – no more hiring developers or costly software solutions. Plus, you can easily adjust the form questions and fields without starting from scratch each time. This means less spending on design and development costs over time.
Convenience
Convenience is a major benefit of using online forms. With Forms.io, you can easily create custom forms with their form maker tool in just minutes, no matter where your business is located. Forms created with this user-friendly platform are accessible from any device or browser and allow users to fill out and submit information quickly and conveniently.
TIP: Use Forms.io's form maker tool to create an easy-to-use online form that saves time while providing convenience to customers and other stakeholders.
Easier Data Analysis
Using online forms to collect data can be incredibly beneficial for businesses. For example, they make it easier to analyze the data collected. Forms.io is an efficient platform that helps business owners create and manage customized online forms quickly and easily.
Faster Processing
Faster processing is one of the key benefits of using online forms like Forms.io. Instead of manual data entry, filling out a form on your website or mobile app can quickly capture customer data and send it directly to your database. This saves you time since everything happens automatically, without manually entering information into multiple systems.
Increased Accuracy
Accuracy is crucial for any business, and online forms can make it easier to achieve. Forms applications like Forms.io help create a streamlined process that makes data entry more accurate than ever. With automated form-building tools, businesses are able to quickly add questions and fields into their forms for exactness in the information provided by customers. Additionally, these platforms offer real-time validation checks, ensuring customer input accuracy as they fill out the form.
Better Customer Experience
Using web forms as a part of your business's forms application can give customers an improved experience. Forms are intuitive and easy to use, so it's no surprise that they're becoming one of the top online form options.
Improved Data Security
The use of online forms can provide businesses with several advantages, particularly when it comes to data security. By using an app like Forms.io, businesses have access to enhanced levels of protection for their customers' information - from passwords to payment details, that traditional paper-based solutions cannot offer.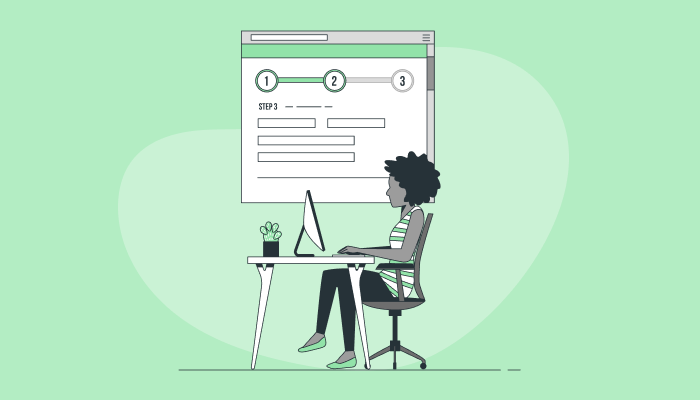 Here are some key benefits of employing digital forms:
Enhanced Security:
Encryption technology helps keep sensitive customer data safe and secure.

Easily set up user authentication systems with password protection.

Protects against fraudsters and hackers by detecting suspicious activities in real-time.
Increased Efficiency:
Automates processes such as document filing and archiving, streamlining operations.

Allows employees to quickly retrieve important documents without wasting time on manual searches through physical archives.
Improved Scalability:
Multi-tenant cloud architecture allows companies to scale quickly without costly hardware or software infrastructure investments.

More cost-effective than traditional methods since there is no need for additional IT personnel or resources.
Using digital forms offers increased security and greater efficiency and scalability compared to more traditional methods of managing data.
Automated Reminders
Automated reminders are a powerful tool for businesses using online forms. It eliminates the need to manually remind customers or employees about upcoming events, deadlines and payments, saving time, money and stress. Here's how automated reminders can help your business:
They ease communication with customers: Send them an alert when their order is ready or payment is due.

Keep clients in the loop: They know what's happening without you having to contact them individually.

Foster internal accountability: Set up automated alerts that notify team members of tasks needing completion on time.

Streamline processes: Such as onboarding new employees by sending automatic emails whenever necessary documents are missing.
By utilizing these features within Forms.io, businesses can remain organized and efficient while improving customer satisfaction through improved communication and timely notifications.
Get started with the leading Online Forms Tool today! Sign Up 14 Day Trial
Easy Integration With Other Systems
Integrating online forms into other systems can be a game-changer for businesses. It allows them to streamline processes, save time and money, and improve efficiency. Forms.io makes this possible with its easy integration capabilities, so it's worth considering if you want your business operations to run more smoothly.
Simplified Access Control
Simplified access control is a huge advantage of online forms. With the right system, like Forms.io, you can control who has access to your form and what level of access they have. This makes it much easier for businesses to protect their data and keep customers safe. At the same time, Forms.io provides an easy-to-use interface that lets you decide exactly who should be able to view or edit certain parts of your form.
Online forms are becoming increasingly popular for businesses today. They offer many advantages to business owners, including simplified access control and improved data tracking capabilities. Forms.io is a great platform that allows you to create custom online forms easily. Online forms make it easier to send information to companies and help with accuracy and efficiency.
Automated processes streamline communication between departments and external contacts. Online forms can improve user experience by providing convenient self-service options and collecting feedback. Forms combined with analytics software can give companies valuable insights about their customers. Implementing online forms can result in cost savings and reach wider audiences.
In short, using online forms through platforms like Forms.io offers major benefits for businesses of any size, helping them operate more efficiently while maximizing customer satisfaction simultaneously! It's worth looking into if you want fast results without breaking the bank!
Conclusion
Online forms can be an invaluable tool for businesses in terms of cost-effectiveness, convenience, automation and data analysis. Forms.io is a comprehensive online form solution that offers all these benefits and more to help your business succeed. Forms.io has the features you need to take control of your customer interactions while streamlining your workflow processes, from automated reminders to easy integration with other systems.
Besides providing great value to your customers, online forms also allow you to collect essential data about their preferences and behavior which you can use to optimize marketing campaigns or better understand market trends. Forms.io makes it easier for businesses to create custom forms tailored to their specific needs, enabling them to capture valuable information quickly and efficiently without having to worry about tedious manual tasks like data entry or access control.
Why Choose 500apps?
#1
All-in-One Suite with more than 50 apps
#2
Everything you need today and in the future for all departments
#3
Unbelievable value - the lowest pricing you will ever find
#4
Hosted in 6 locations for compliance and blazing speeds
#5
24/5 Support - FREE chat, email and phone
#6
Uncapped features - limits you will never reach humanly
#7
Managed and maintained everyday by a dedicated team
#8
No downtime - comes with a 99.9% uptime guarantee
#9
Supports a number of international languages
#10
We've everything covered - 90k+ trust us with their business
Join the SaaS Revolution
All-in-One Suite of 50 apps

Unbelievable pricing - $14.99/user

24/5 Chat, Phone and Email Support