Choosing Best Project Management Software for Your Business
Project managers find it difficult to come up with a proper plan for project completion, setting milestones, gauge team performance, and measure if tasks are completed within estimated hours. Here is the solution from 500apps.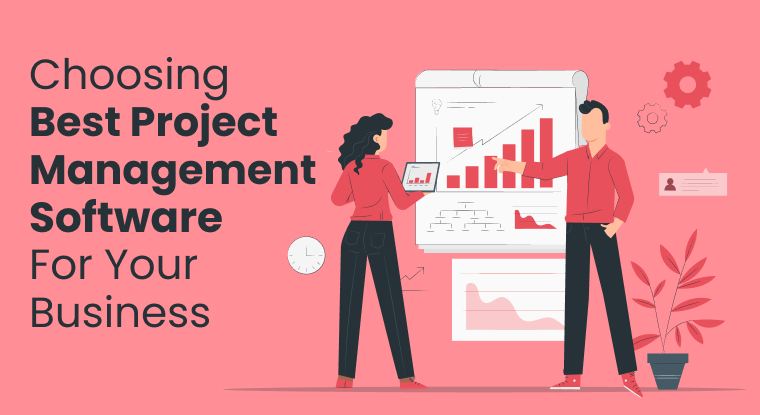 Project work is usually like a rotating engine, however in this case it comprises a log of related activities queued up in a chronological order where each succeeding stage involves output from the previous stage to be uniquely worked on to attain a predetermined result that will be required in the next stage also, continuously till the final stage where the outcome is a replica of the collective effort of all teams involved in all the stages regardless of how much time or effort they put in.
Projects often require the accomplishment of several tasks and the application of specific unique skills to be completed successfully. This is why managing a project involves taking care of the various activities involved in the project's outline while simultaneously checking the individuals that make up the workforce and how they contribute to the project's growth. This is usually quite complicated in most cases as some projects may even go as far as requiring the project manager to combine leading the team and carrying out some tasks at the same time.
In some companies, especially in the fabrication and manufacturing industries, projects sometimes require rotating roles within a team or various teams taking turns in performing activities whenever their skillset is required. The success of such a project thereby relies on the efficiency of each team and the level of convenience with which each stage transits to the next until the expected result is achieved.
Speaking of convenience, it is crucial to consider timing in project work as in most cases the result is expected to be derived within a given duration. In a situation where one team fails to meet up with the deadline given to them, the next stage will be affected thereby causing a delay in each stage till the last. The same thing applies to poor accuracy in the outcome of any stage; when a mistake causes a defect at any stage of the project, the remaining stages will suffer from it. Managing a project is cumbersome and still, the most critical aspect of the project and hence should be taken care of using the best possible methods.
What is Project Management?
Project management refers to the application of knowledge, skills, tools and techniques to manage all affairs surrounding a project till its completion. This involves using the right tools in a productive way to efficiently manage the human, material and financial resources available to ensure that the value of the outcome is worth as much as is expected.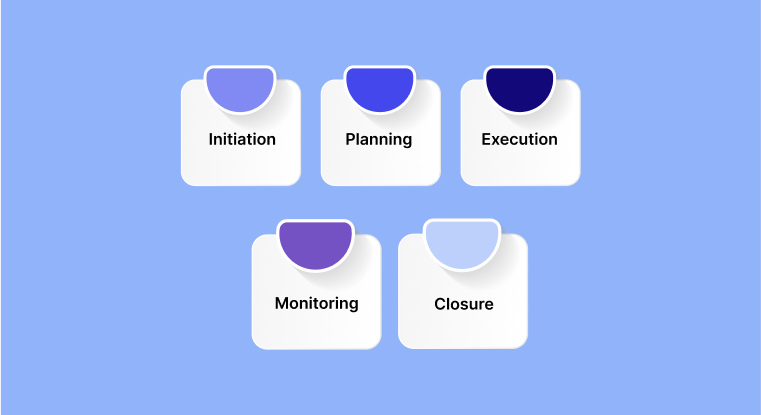 Project management can be carried out successfully without following these, but in industrial settings; visionary project management is bound to undergo five phases. There are highlighted as follows:
Phase I - Project Initiation
This is the beginning of the project, and the purpose of this phase is to define the project from a broader viewpoint. This phase usually begins with a business proposal or sorts - you will be required to research the feasibility of the project and whether or not it should be undertaken.
Phase II - Project Planning
This second phase is heavily influential to a successful project management campaign and emphasizes the development of a roadmap for everyone involved in the project to follow. This phase typically begins with setting goals and objectives for every stage and team in the project.
Phase III - Project Execution
This is the phase where the actual deliverables are developed and completed. Usually a 'kick-off meeting' indicates the launch of the Project Execution stage, in which all teams involved are informed of their roles throughout the project. It is also in this phase that resources are assigned to the respective teams.
Phase IV - Project Monitoring
This stage is all about measuring members' performance and ensuring that all activities going on aligns with the pre-outlined plan. Most professional project managers use Key Performance Indicators (KPIs) to determine if the team members are on track. Typically, any of these KPI indicators listed below are used to track performance:
Project objectives
Quality deliverables
Effort and cost tracking
Phase V - Project Closure
This is the final phase of project management and it represents the completion of the project. The contracts of those hired to work specifically on the project will elapse at this time. Team members with the most impact on the results are usually recognized and probably compensated for their efforts. From all that has been described in the project and the activities involved, it is quite obvious that project management is the matrix of every project. It is critical to organize using the right project management tools to ensure the success of your project.
The task is usually cumbersome when carried out manually as it creates a diversion especially in project tracking where manual data input and analysis becomes an additional task, hence the advent of project management software solutions that combine automation with project management tools to ease the job of the project manager and improve efficiency and productivity in all projects' stages.
Project Management Software: The Necessity
Project management software is a solution packed with project management tools and used for project planning, scheduling, and allocation of resources. Using a project management software allows project managers, stakeholders and team members to control expenditure and stick to their budget, delivering quality management and documentation. They can also be used as administrative tools in companies for collaboration and communication between project stakeholders.
Project managers require specific tools to organize and deliver results on time. Traditional project management software typically assists in performing basic functions including managing project scope, cost, and available resources. However, more recent team collaboration-based software offers even more project management tools. With these tools, you can reduce time spent on searching for files or data, as well as time spent in updating schedules manually as the project advances in stages.
In contrast to manual project management tools, the software solutions support managers in controlling task completion to avoid hitting deadlines. Project managers need tools to share files, communicate with team members instantaneously, and ensure all team players are aligned with their work. Special software tools such as Projectsly even reduce redundancy by consolidating systems so that relevant files and information are stored in a central location. Projectsly is very lucrative!
Why Projectsly?
Projectsly is a unique project management software built by 500apps. The functionality of the software and the actionability of the features it offers are incredible. Projectsly can be used to seamlessly create tasks, define project priorities and assign these tasks to teams with the use of a Kanban board.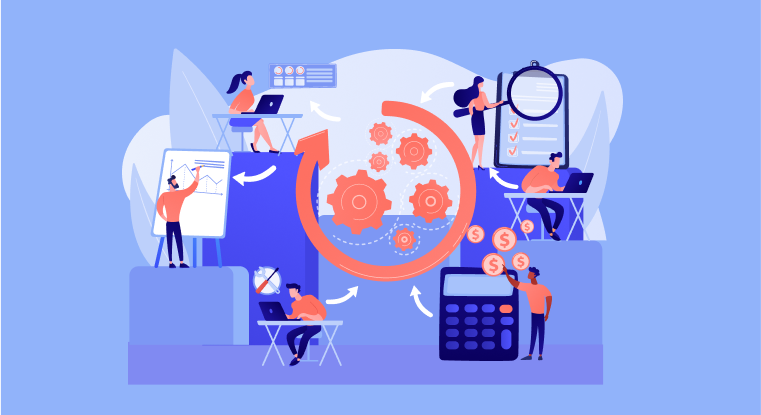 In addition to these perfectly aligned features that can be only gotten with seamless functionality using Projectsly, a project manager using this software is granted access to tools that allow them to track their projects from calendar and timeline. The extent of its capacity is massively recognized as Projectsly has over thirty thousand active users currently and renders maximum services to all as dictated by their subscription plans without downtime.
Subscribing to Projectsly for the company grants you access to over thirty actionable project-related apps all at once for a little token less than fifteen dollars ($14.99). We currently use six data centres as displayed on our website with a guaranteed uptime of ninety-nine of a hundred (99.5%). You can get started for free on our website as no credit card details are required for our free plan.
The Kanban board feature on Projectsly allows you to Visualize Task Flow from a central viewpoint. It helps project managers keep track of tasks through all stages of the work process just like the popular sticky notes. With this, you can make your work processes more transparent using these digital boards. Some other unique features on Projectsly are as follows:
All-in-One Project Management Software: Projectsly offers all-in-one project management tools such as - Unlimited projects, calendar view, kanban view, file management, email integration and remote team communication at all times.

Powerful Automation: This feature allows you to reduce your routine workload to a minimum with the use of this powerful automation to smash project goals at a remarkable rate. Minimized workload and quicker stages accomplishment result in more satisfied clients.

Manage Projects in Gmail: Projectsly is designed to deliver SaaS services via Gmail. Therefore you can access all your project management features within Gmail by using our Projectsly Gmail extension without having to navigate between two applications. Projectsly is custom-built to reduce stress!
How Projectsly Boosts Team Productivity?
The success of a company is heavily dependent on the quality of services and products they offer to their clients. If a client hires a company to undergo a project such as construction, the company can only deliver perfect results if the right management practices are engaged in the project. Complex projects (as is always the case in business) require a series of skills, tasks and resources. The result thereby is reliant on how these resources are managed by the team to bring positive results, this is what is known as Team Productivity Level.
Projectsly boost team productivity through various lucrative methods, some are listed below:
Project Planning - Proper project planning is the basis of a successful project. This involves outlining the activities involved in the project and syncing them with the available resources by simulating the execution beforehand. With the use of the Kanban board on Projectsly, this can be carried out more efficiently.

Task Management - This involves assignment scheduling and allocation of roles. Using Projectsly exposes you to tools that assist in the proper allocation of roles to team members with regards to their capacities. Project Tracking - Projectsly has a series of tools dedicated to performance tracking. One of them is the Gantt Chart, this can be used to measure the progress level of the project instantaneously to know if all resources are being effectively expended.

Team Collaboration - Teamwork is key in project management. Team members need to brainstorm together to advance beyond challenges as the project goes on. They also need real-time communication which is guaranteed using Projectsly.
Key Features of Projectsly
Kanban board: Used for project planning and monitoring of activities.
Calendar: Used for task scheduling and project planning as well.
Gantt chart: Used to illustrate scheduled activities in a project like a bar chart.
Automation: This feature is very crucial as it reduces time spent on data gathering and analysis.
Dashboard: This is the navigation area of the software through which you can gain access to all the aesthetic features offered in it.
Conclusion
Why we built Projectsly!?
Project management is the fuel with which all activities involved in a project are driven from start to completion. With proper project management, a project has a greater chance of getting an actionable result at the end.
Projectsly is designed to draft a means of perfectly managing all available resources and end up with the best possible result. Projectsly offers incredible functionality at $14.99 per month as well as over thirty relevant apps that come with it.
You can find out more about Projectsly on the website.
Join the SaaS Revolution
All-in-One Suite of 50 apps

Unbelievable pricing - $14.99/user

24/5 Chat, Phone and Email Support