15 Surefire Ways to Improve Lead Generation in 2022
If you are into digital marketing, the growth of your brand depends heavily on lead generation. Generating leads can be a smooth process, depending on the techniques you apply.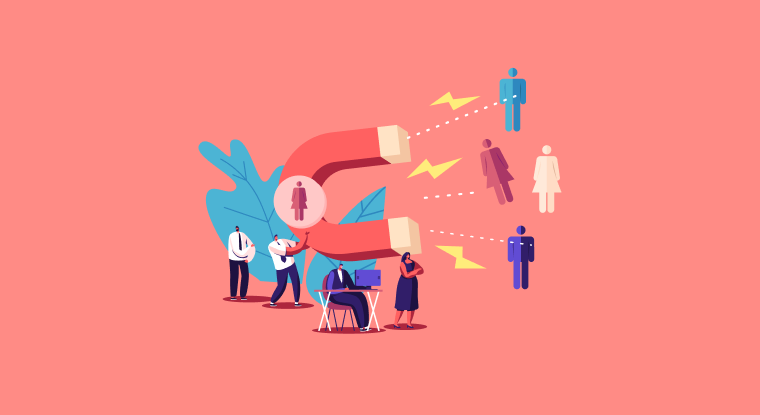 If you are into digital marketing, the growth of your brand depends heavily on lead generation. Generating leads can be a smooth process, depending on the techniques you apply.
Lead generation is the process through which brands identify and attract potential customers or clients. Over the years, especially with the advent of digital marketing, lead generation has become the crux of many brands' digital marketing campaigns.
The importance of lead generation to brands was reiterated by Chris Brogan, CEO and President at Human Business Works, when he said, "Lead generation is a fairly core activity to marketing."
Lead generation seems to be a challenge to many marketers and brand owners. 61% of marketers say that generating traffic and leads is their biggest challenge. 2021 is a post-pandemic year, and although much has remained the same, there have been a few changes to the norm in digital marketing and lead generation at large. This article examines some effective measures for optimal lead generation in 2021.
As lead generation became more important and more popular as a digital marketing concept, innovation has brought about different means to achieve more potential customers.
Lead Generation in 2022: Surefire Ways to Generate More Leads
1. Content Marketing
There are not many brands that are yet to start utilizing content marketing. Jump on the train if you haven't because the many benefits of content marketing to lead generation are likely to increase in 2021. You can hardly go wrong with good old content marketing. Regardless of your niche, you can always put out some form of content that will help you gain potential customers. You can't go wrong with putting out consistent quality content, be it video content, blogs, newsletters, white papers, emails, or others. Neil Patel puts it like this "The more quality content you publish, on a consistent basis, the better your results are going to be - especially in the long term."
In recent times, plainly intrusive ads have become less popular, partly due to the growth of content marketing. This trend is still being seen in 2021, and it looks like it has come to stay.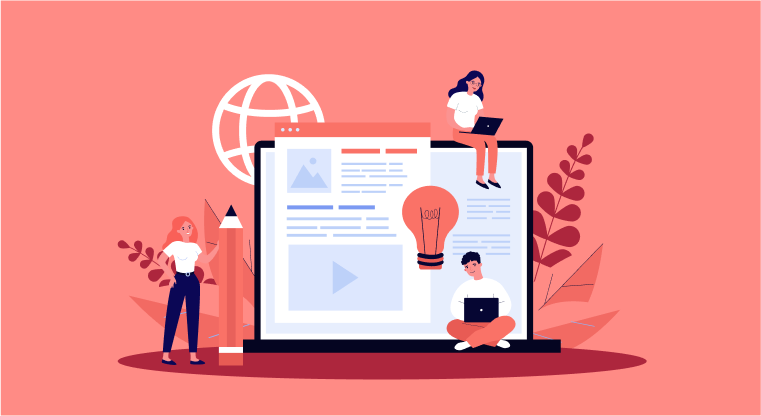 2. Knowledge of Your Buyer Persona and Target Audience
Having great knowledge of your buyer persona and target audience can be instrumental in lead generation and content marketing in the long run. By knowing your target audience, you can tailor your website to fit their needs, increasing your chances of turning potential visitors into leads.
3. Use of Paid Ads
The use of paid ads on different online platforms is a huge market. More and more people are beginning to use the internet, and simply advertising your products and services to them could generate leads for you in the long run.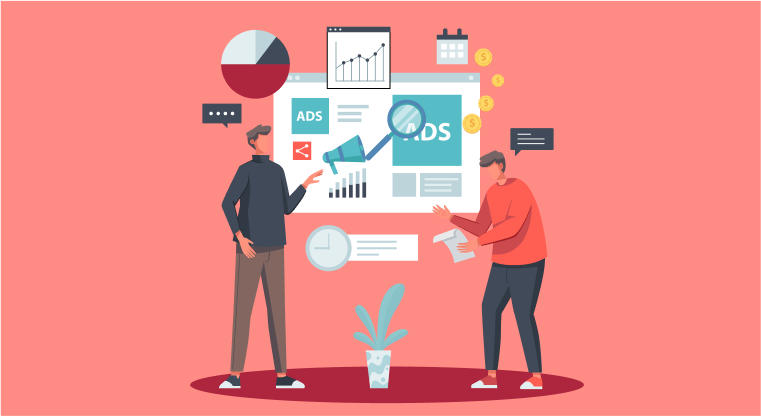 There are different platforms on which you can take advantage of the benefits of paid ads for lead generation. Social media platforms, such as Facebook and Instagram, are perfect examples. The CTR for Facebook ads is at 3.90%, which is relatively high. Google Ads is another platform that can take your lead generation to the next level. Projections for Google Ads in 2021 are quite positive, and so far, many marketers and brand owners still haven't taken advantage of the platform.
4. Reliance on event marketing
As a result of the pandemic, we witnessed a small decline in the rate at which marketers depend on event marketing. In 2021, there is mass production and distribution of vaccines, and lockdowns are easing worldwide. Hence, it is safe to say that you can now rely more on event marketing as the need for social distancing has reduced considerably. According to Statista, in 2017, 29% of B2B marketers said they were involved in event marketing with the aim to generate leads.
There is usually a lot to gain from events, especially professional events, and workshops. Marketers often use this as a means to foster lead generation, and over time, it has proven to be quite efficient.
Increase your Marketing Efforts with the All-In-One SaaS Suite! Sign Up 14 Day Trial
However, it is evident that in most areas, there is still a lot of paranoia and controversy about the pandemic as the world is yet to recover completely. So, it is expedient to not rely wholly on event marketing; put your eggs in different baskets.
5. Hosting Online Events (Webinars)
Events such as webinars have been proven to help with lead generation recently, especially when marketed well. With the pandemic came increased popularity for webinars. In the past year, many different brands were able to generate leads effectively and even gain conversions. This trend is likely to continue in 2021 and well into the future.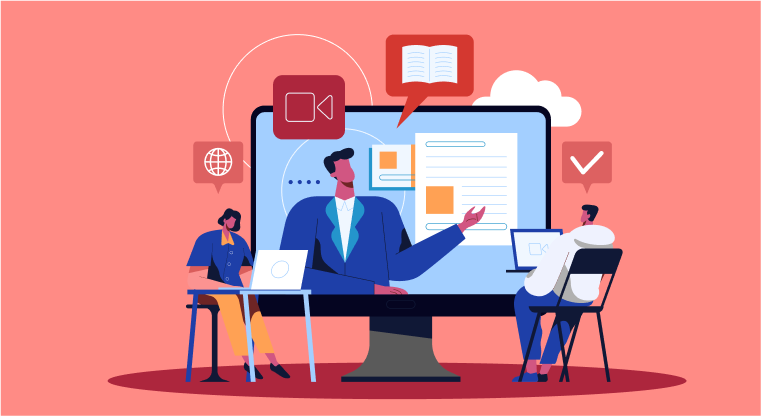 Webinars cut across subjects from different fields. However, there are particular subjects that attract bigger audiences.
6. Investing in Real-Time Conversation with Your Site Visitors
This involves the use of automated chat boxes to have conversations with potential customers. Having a chatbox that attends to your site visitors when they visit your site can increase lead generation. Apart from making visitors feel important, chat boxes also enable you to communicate with them and make quick sales.
If you do not have an effective chat tool that can send and respond to messages quickly, it is expedient not to use automated chat boxes at all. This is because your site visitors might be irked rather than pleased, which is disadvantageous to lead generation. ClickDesk is a tool that enables you to efficiently generate leads through live chats without qualms. It is quite reliable, and it sends and receives messages immediately.
7. Optimization of Pop-ups with A/B Tests
A/B tests help you determine if pop-ups would be intrusive to your site visitor. Nobody likes intrusive ads, and with the growth of content marketing and other forms of digital marketing, there are fewer intrusive ads on the internet. A/B tests enable you to publish ads that are tailored to your visitor's needs.
8. Video Content
Video content marketing is still very effective and will continue to be in 2021. YouTube and other platforms are generating more revenue than ever, and the figures are likely to rise. Looking at social media, it is evident that a great percentage of the content available is in video form.15% of the content of Facebook content.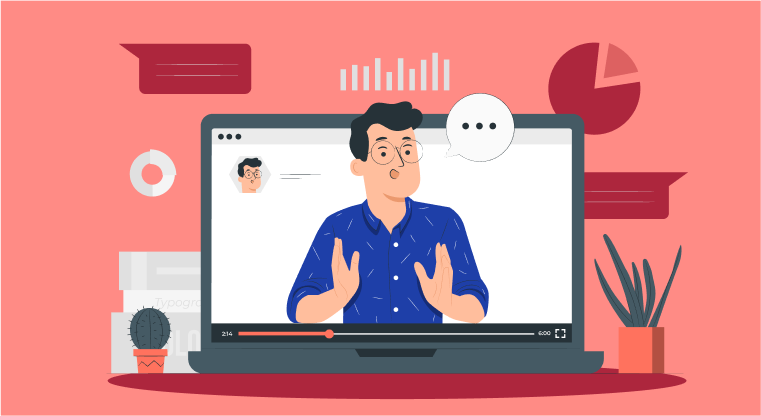 According to the Content Marketing Institute, most 70% of B2B marketers are of the opinion that video content is very instrumental in lead generation. The content consumption habits of different people point towards video content, and it is expedient to explore that area more in 2021.
9. Website Landing Pages
Your landing page is designed to turn visitors into leads. Invest time and creativity into your landing page because it is the first thing visitors see when they open your webpage builder. Having a great landing page is like making a good first impression on a potential client. Optimize your landing page to effectively generate leads and help grow your brand.
10. Paying Attention to Mobile Traffic
More people access the web on their phones rather than their other devices. Hence, it is important to optimize your site to accommodate your mobile visitors. Many website designers and administrators, even today, do not consider the mobile user. Most people are trying to access your site or online platforms through their phones, and if they encounter any difficulties, the chances that they will become leads are not very high.
11. Effective and Informative blog headlines
Blogs might sound old, but they are still a very valid means of content marketing. You can hardly go wrong with blog content. One thing you should do to increase lead generation through blog content is to pay special attention to your headlines and titles.
Nonetheless, it is not advisable to use headlines that do not describe the content that you have in your blog just for clickbait. Doing this is more likely to generate distrust than leads.
12. SEO
One surefire way to increase lead generation through SEO is using keywords. Keywords help drive traffic to your site, increasing your chances of generating more leads.
SEO is one of the fundamental concepts, so you might think you already know the basics, but it is changing every day. For instance, due to technological advancement, people use their cell phones to search more often. Hence, we have more voice searches and urgent, haphazard spellings. Your site needs better optimization if you are going to rank high amidst all the new challenges that SEO requires today. Factors such as high load speed, avoiding, drop-down menus, and functionality need to be seriously taken into consideration if you are going to effectively generate leads using SEO in 2021.
SEO is a very popular concept today, and there is bad SEO advice everywhere today. For instance, see this tweet by Matt McGee, a popular podcaster and marketing influencer, about some untrue advice he heard on Clubhouse about SEO. We advise that you seek advice from trusted sources and use tools made by competent developers. You will need these if you want to generate leads through SEO in 2021.
NinjaSEO is an app that helps you optimize your website for search engines. The app provides on-page recommendations and a 33-point checklist for improved SEO, and it is being developed by 500apps.
13. Backlinks
Backlinks to your former make your brand seem coherent and organized. Lead generation is easier when you provide explanations to your content using backlinks from your own site.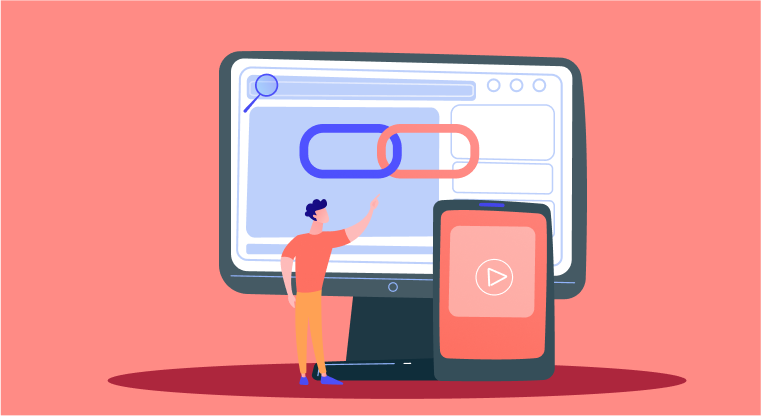 Backlinks to your site are even more advantageous for lead generation when they come from another site. Sites and brands that are renowned for being authorities in particular niches get a lot of backlinks to their content, and it generates more leads for them in the long run. This is a pattern that we will not see the end of anytime soon. The primary and most important hack to getting backlinks is producing quality, original content. Content accuracy is an equally important factor.
14. Social Media Marketing
Social media marketing has contributed and will continue to contribute immensely to lead generation. The number of people who use social media is estimated to rise to 4.41billion in 2025 from 3.6 billion in 2021.
In many of the surefire ways to improve lead generation in 2021 already mentioned above, there have been references to social media marketing. It is safe to say that, arguably, social media is indispensable to lead generation today. It would be a waste of an opportunity not to take advantage of all the seamless processes through which social media can help improve lead generation. The yearly increase in social media users further proves how big a market it is and how profitable it can be to lead generation in 2021 and beyond.
Hipsocial is an social media management app that helps you manage your social media accounts and create optimal lead generation through social media.
15. Email Marketing
Email marketing software is one of the most fundamental forms of digital marketing, and it is not going out of fashion anytime soon. You can't go wrong with simple email marketing. In most cases, a lead is established when you have a person's email address. So, most brands looking to generate leads already have an email marketing strategy in place.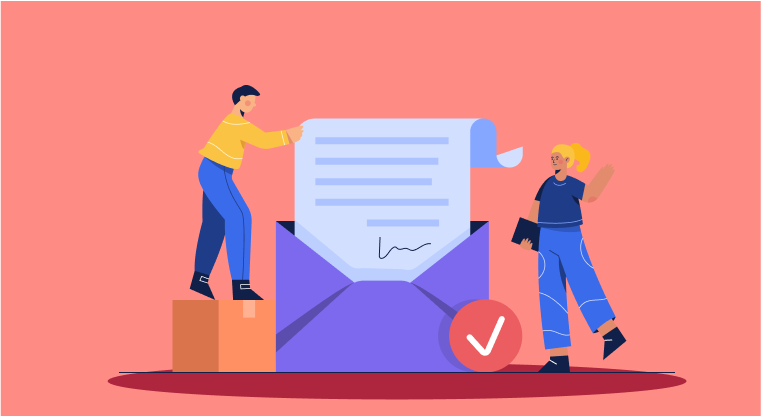 Mailsend is a tool that makes email marketing better and more convenient. It helps you send and manage emails and newsletters.
Conclusion
Many of the tips for lead generation suggested above would be very difficult to carry out without tools. At 500apps, there is a myriad of tools for different purposes to choose from. The platform is your one-stop-shop for apps and tools to help you with sales, marketing, product management, product development, and support. In relation to lead generation, 500apps provides some of the best apps and tools available today to enable you to grow your brand.
Why Choose 500apps?
#1
All-in-One Suite with more than 50 apps
#2
Everything you need today and in the future for all departments
#3
Unbelievable value - the lowest pricing you will ever find
#4
Hosted in 6 locations for compliance and blazing speeds
#5
24/5 Support - FREE chat, email and phone
#6
Uncapped features - limits you will never reach humanly
#7
Managed and maintained everyday by a dedicated team
#8
No downtime - comes with a 99.9% uptime guarantee
#9
Supports a number of international languages
#10
We've everything covered - 90k+ trust us with their business
Join the SaaS Revolution
All-in-One Suite of 50 apps

Unbelievable pricing - $14.99/user

24/5 Chat, Phone and Email Support