15 Popular Sales Management Tools for Sales Reps
Are you a sales representative or manager looking for the best sales management tools to help increase your effectiveness in sales? You're not alone! In today's competitive market, businesses must have the right resources and technology in place to stay ahead of their competition. In this blog, we'll explore 15 popular sales management tools that can help sales reps streamline their processes, increase productivity, and close more deals.
Sales management tools are an invaluable asset for any business trying to maximize its success. There are many different types of solutions available, from lead tracking software and customer relationship management (CRM) platforms to analytics dashboards and task automation tools.
What Is Sales Management?
Sales management involves the tracking and monitoring of sales activities to ensure that a business achieves its established goals. It includes using different tools and techniques such as lead management, customer relationship management (CRM), sales automation, and analytics to improve overall performance.
In addition to providing insights into current processes, sales management also helps identify areas where improvement is required. This can include utilizing specific sales tools like CRM or lead management tools that allow for greater efficiency when dealing with customers, prospects, leads, and accounts. These software solutions help reps stay on top of their workflow and reach out to more potential buyers faster.
By having access to data-driven insights about their activities, sales representatives gain a better understanding of how they can effectively manage their operations while increasing revenue simultaneously. With the right set of tools and resources available to them, reps have all the necessary information to make informed decisions which can ultimately increase productivity and profitability for any organization.
Types of Sales Management
Sales management is an essential tool for sales reps, as it helps to streamline their workflow and ensure success. It involves many different components, such as marketing automation, customer relationship management (CRM) systems and data analysis. With the right type of sales management system in place, you can increase efficiency, boost sales performance and reduce costs.
Strategic Sales Management
Strategic sales management is a crucial part of any successful outreach program. It involves the use of marketing automation, data analysis and other methods to increase efficiency in managing customer relationships, optimizing resources and improving growth. By leveraging existing tools such as Salesforce or Microsoft Dynamics, reps can build an effective sales strategy that will help them achieve their business objectives.
B2B Sales Management
B2B Sales Management is an essential part of any business's success. It involves developing and implementing a structured plan to ensure that sales targets are met or exceeded in every area. This type of management is often critical for businesses as it can help them maximize their profits, minimize costs, and stay ahead of the competition.
Direct Sales Management
Direct sales management is vital to any successful B2B sales team. It requires careful planning and execution to ensure that all tasks are completed quickly and efficiently. By having an organized system in place, reps can focus on their core responsibilities without being overwhelmed by the sheer amount of work they need to do.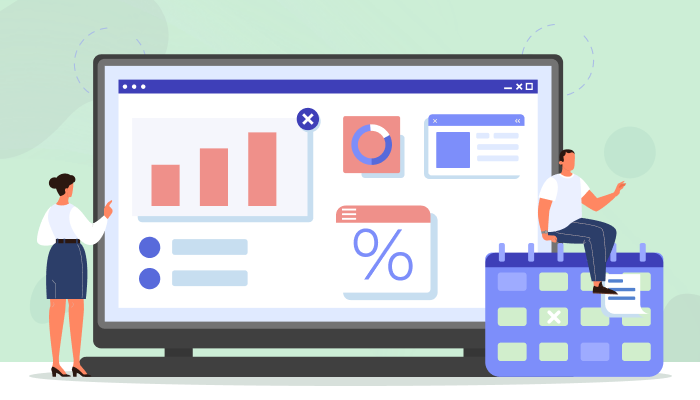 7 Important Objectives of Sales Management
Sales management is an important and integral part of any business. It involves setting objectives, planning strategies, managing resources, and evaluating performance to ensure sales reps' success.
1. Setting sales targets: Sales managers must set measurable and attainable goals for their sales teams. They need to decide how much revenue or profit they want to generate and set sales targets accordingly.
2. Recruiting and training sales personnel: Sales managers need to hire, train and retain top talent to reach their sales targets. They must ensure that their team members possess the necessary skills and knowledge in order to be effective in the job.
3. Developing sales strategies: Sales managers need to formulate and implement effective sales strategies and plans to achieve their goals. They must analyze customer needs and develop suitable strategies to meet their requirements.
4. Managing customer relationships: Sales managers must build and maintain relationships with existing customers to retain them and increase sales. They must also identify and develop new customer relationships to increase their customer base.
5. Allocating resources: Sales managers must allocate resources such as time, money and personnel to maximize sales. They need to ensure that their team members have the tools, training and support to perform their job effectively.
6. Monitoring performance: Sales managers need to track and measure the performance of their sales team to ensure that they are meeting their targets. They must also identify areas of improvement and provide feedback to their team members.
7. Adapting to changing market conditions: Sales managers must stay up to date with the latest trends and customer preferences to be successful in the ever-changing marketplace. They must be able to adapt their strategies quickly and plans to stay competitive.
15 Popular Sales Management Tools of 2023
The sales industry is always evolving, and it can take time to keep up with the latest trends. In order to stay ahead of the competition and make sure you have the best tools available for your business, it's important to be aware of what's new in sales management technology.
Outreachly
Outreachly is a powerful sales and marketing automation tool for businesses in 2023. It provides users with an integrated outreach program, enabling them to manage their lead management operations easily. This comprehensive solution allows companies to streamline the process of identifying and nurturing leads and converting them into customers. Outreachly's automated features can help organizations save time by providing efficient processes for managing contacts, tracking campaigns, scheduling messages and gathering customer insights.
The platform also offers a range of tools designed to improve marketing performance. For example, it includes email delivery optimization, segmentation capabilities and analytics reports that provide valuable data on campaign effectiveness. Additionally, its built-in CRM system integrates seamlessly with other popular platforms, such as Salesforce or HubSpot, allowing teams to automate lead management tasks further.
Users can take advantage of features such as:
Automation & Efficiency: Automate mundane, repetitious tasks like lead tracking and data entry while also creating efficient workflows across teams.
Reporting & Insights: Gain insights from interactive dashboards and reports generated based on current trends and historical performance data.
Collaboration Tools: Keep all stakeholders informed about progress updates using Salesforce collaboration tools like Chatter or Quip.
Outreachly is an ideal choice for any business looking to maximize efficiency while ensuring they remain up-to-date on the latest trends in marketing automation and lead management in 2023. With its wide selection of features and integrations, this tool helps businesses stay ahead of the competition by providing better visibility into customer behaviour and enabling targeted outreach activities.
Get started with the leading Sales Management Tool today! Sign Up 14 Day Trial
Salesforce
Salesforce is a leading sales management tool of 2023. It offers a suite of applications designed to help businesses streamline their sales processes and get tangible results. Salesforce provides users with powerful tools for managing customer relationships, automating repetitive tasks, and optimizing revenue growth.
The system allows companies to create custom sales pipelines, track leads from initial contact through close, and manage performance data in real time. With Salesforce's advanced analytics capabilities and intuitive user interface, it's no surprise that this is one of the most popular sales management systems on the market today.
Zoho CRM
Zoho CRM is a powerful sales management tool that has been making waves in the industry. It's designed to help businesses streamline their processes and increase efficiency, as well as provide an effective way of managing customer relationships. With features that make it easy for users to customize reports and track performance, Zoho CRM helps business owners save time and money.
The system allows users to store all customer data in one central location so they can access it quickly when needed. Additionally, its automation capabilities allow companies to automate routine tasks such as lead scoring and follow-up emails, saving valuable time and resources. Thanks to its advanced analytics tools, managers can easily identify trends in customer behaviour and take action accordingly.
Trello
Trello is a popular sales management tool of 2023. It's easy to use and provides teams with versatile tools that help them stay organized, productive, and connected while working remotely or in person.
This cloud-based platform offers several features designed specifically for the needs of sales teams:
Collaboration: Trello helps teams collaborate like never before by allowing users to assign tasks to team members and set deadlines. It also allows users to comment on each task, so everyone can stay up-to-date on progress and provide feedback quickly.
Automation: With Trello's automation capabilities, it's easier than ever for sales teams to automate mundane tasks such as generating reports or sending emails. This saves time and helps streamline workflows.
Data Visualization: Trello makes data visualization simple with its drag-and-drop interface, allowing users to easily create charts, graphs, and other visualizations from their data sets. This helps teams make better decisions faster through insights gleaned from their data.
Thanks to these features, Trello has become an invaluable tool for many sales teams who are looking for ways to boost efficiency without compromising the quality of service.
Insightly
Insightly is a popular sales management tool of 2023. It helps businesses to increase their efficiency, productivity and visibility. This comprehensive suite provides users with the necessary tools for customer relationship management (CRM), project tracking, reporting and analytics capabilities.
It's designed to make managing sales easier by allowing users to customize specific tasks according to their needs. Here are four features that make Insightly stand out:
Advanced automation functionality which streamlines processes like task assignment and follow-up reminders.
A powerful email marketing feature which allows you to connect directly with customers.
A customizable dashboard which lets you track your progress in real-time.
Comprehensive analytics capabilities so you can see how your efforts are paying off.
Insightly offers an efficient way to manage all aspects of the sales process from lead generation to customer retention. With its intuitive interface, flexible customization options and advanced automation technology, it's no wonder why this sales management tool is one of the most sought after solutions in 2023.
Monday.com
When it comes to popular sales management tools of 2023, monday.com is making a big splash in the market. This cloud-based platform offers users an array of features that make managing sales teams easier and more efficient than ever before. It's no wonder why so many businesses are turning to this tool as they look for ways to increase their productivity and streamline operations.
One of the key features of monday.com is its ability to track customer data across multiple channels. With an intuitive dashboard, you can easily access insights into how customers interact with your brand and products, giving you valuable insight into where improvements may be needed or opportunities might exist. Additionally, monday.com also allows you to set up automated reports, which will help keep everyone on the same page when it comes to tracking progress and performance.
Another great aspect of monday.com is its user-friendly interface that makes navigating through different tasks fast and easy, even for those who need to be tech-savvy. Plus, since it integrates with other popular software platforms like Salesforce and Microsoft Dynamics CRM, there's no need to worry about compatibility issues or extra steps when setting up new accounts or transferring existing ones over from another system.
Microsoft Dynamics 365
Microsoft Dynamics 365 is one of the leading sales management tools in 2023. It offers a comprehensive suite of solutions designed to help businesses streamline their customer and business operations. Its features include contact management, order processing, digital marketing automation, and analytics capabilities.
Microsoft Dynamics 365 helps companies gain insights into their customers' buying patterns and preferences so they can easily identify opportunities for growth. Additionally, its platform provides businesses with real-time visibility into key performance indicators such as average purchase size and total revenue by product/category. This allows them to adjust strategies based on market trends quickly.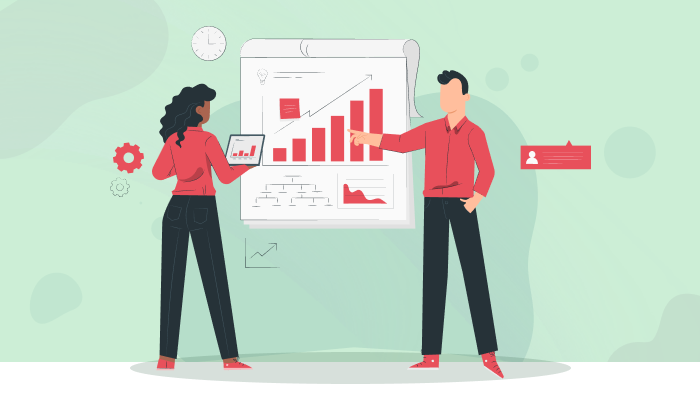 Hubspot CRM
HubSpot CRM is one of the most popular sales management tools for 2023. It's an all-in-one platform offering a variety of features to help businesses boost their sales and customer relations. For example, it offers contact management, reporting and analytics capabilities that can be used to automate key processes and monitor performance in real-time. Here are some other benefits HubSpot CRM provides:
Automates basic tasks such as email tracking, data entry, logging calls and scheduling appointments.
Provides customizable pipelines to organize deals better.
Offers detailed reports with actionable insights for sales teams.
The tool also comes equipped with powerful marketing automation functionality, allowing users to design personalized emails tailored to individual contacts or leads. Plus, its user-friendly interface makes it easy for everyone on the team to use—from novice marketers to experienced professionals alike. This helps ensure a smooth onboarding process so that your organization can get up and running quickly. All these features make HubSpot CRM highly sought after by businesses looking for effective ways to manage their sales operations efficiently in 2023.
Apptivo
Apptivo is a comprehensive and powerful sales management tool that has recently become popular in 2023. It allows companies to manage their entire business operations, including customer relationships, marketing campaigns, accounting processes, etc. With App tivo's easy-to-use interface, users can quickly access the features they need to streamline their workflow and efficiently manage their sales process from start to finish.
The platform also offers an array of customizable options for businesses when it comes to tracking leads and deals. For example, users can create custom reports and dashboards for better insights into their data so they can accurately monitor the progress of leads throughout the journey. Additionally, Apptivo provides integrations with various third-party apps such as HubSpot CRM so users can get even deeper insights into how their prospects interact with them online.
Copper CRM
Copper CRM is a comprehensive and user-friendly sales management tool for small businesses. It's designed to help teams streamline their customer interactions, from lead tracking, follow-up emails, and appointment scheduling to quoting and invoicing. With Copper CRM, users can easily track leads through the entire sales process - all in one convenient dashboard.
What sets Copper apart is its ability to integrate with popular applications like Gmail and Google Calendar. This allows users to quickly transfer data between the two platforms without manually entering it into both systems. Plus, its advanced analytics capabilities provide valuable insights that help managers make informed decisions about how best to manage their customers' needs. Lastly, Copper provides excellent customer service support so that any questions or issues are addressed promptly.
Agile CRM
Agile CRM is a comprehensive sales management tool designed to increase efficiency and yield better results. It provides users with powerful automation capabilities, allowing them to streamline their processes for increased productivity. The software also offers an array of features that make it easy to manage contacts, track emails, and generate reports. Here are some of its key benefits:
Automation: Automate mundane tasks such as email responses and follow-ups so you can focus on more important activities.
Contact Management: Keep all your customer information organized in one place for improved data accuracy and visibility.
Reporting: Generate insightful reports about the performance of your sales team for better decision-making.
Email Tracking: Track sent emails right from within the platform to see who opened or clicked on links.
Customer Service: Create segments based on customer behavior & preferences so you can provide tailored support services efficiently.
Agile CRM is an effective solution that allows businesses to easily monitor their sales operations while providing insights into customers' needs and expectations.
Base CRM
Base CRM is another popular sales management tool for 2023. It offers contact and lead management features, automated email campaigns, customer service support, and analytics reporting. This means that it can help businesses keep track of their contacts and leads more efficiently, create automated emails, and easily manage customer interactions.
The main benefit of Base CRM is its scalability; it's designed so that companies can easily control the number of users they need at any given time. Additionally, its user-friendly interface allows teams to quickly get up to speed on using the software without having to spend too much time learning how it works.
Nutshell
Nutshell is a powerful sales management tool that has been growing in popularity since 2023. It offers a range of features to help teams manage customer relationships and keep track of their progress. With Nutshell, users can easily store customer data, create automated alerts for follow-ups, and generate detailed reports.
Nutshell also supports team collaboration with its shared workspace feature. This means it's easy for multiple users to work together on projects without having to switch between different platforms or applications. Plus, the dashboard design makes it simple to access all your important information quickly from one place.
Workwise
Workwise is an all-in-one solution for sales teams. It helps streamline processes, maximize team performance and drive more revenue. With Workwise, users can easily manage and organize their sales pipelines from end to end. Its powerful automation capabilities allow them to save time and resources by automating routine tasks such as follow-ups and tracking customer interactions.
In addition, Workwise provides comprehensive reporting so users can get real-time insights into the health of their business. By understanding key metrics like win/loss ratio or average deal size, they can take proactive steps to optimize their strategies and boost sales performance.
Veloxity CRM
Veloxity CRM is a powerful sales management tool that can help businesses of all sizes in 2023. It provides the most comprehensive suite of customer relationship management tools available, allowing teams to quickly and easily track leads, manage sales pipelines, automate tasks and collaborate with customers. With Veloxity CRM's integrated analytics dashboard, users can access valuable insights into their performance, enabling them to make better decisions faster.
What makes Veloxity stand out from other popular sales management tools in 2023 is its scalability, it grows as your business needs more power. This means you don't have to worry about switching systems or trying to learn new software when your company expands; instead, simply add on additional features and capabilities as needed. Additionally, there are no long-term contracts or setup fees associated with using Veloxity CRM – just pay for what you use each month.
Conclusion
Sales management is an important part of any business. It involves setting goals, planning strategies, and managing resources to achieve those objectives. There are various types of sales management such as strategic sales management, B2B sales management and direct sales management that can be used depending on the type of organization and its needs.
When it comes to tools for sales reps, there is plenty of options available. Sales managers need to understand which ones will best help them reach their goals while offering a great user experience for their team. Some popular choices include CRM software, customer relationship databases, marketing automation platforms, lead generation systems and analytics solutions.
Why Choose 500apps?
#1
All-in-One Suite with more than 50 apps
#2
Everything you need today and in the future for all departments
#3
Unbelievable value - the lowest pricing you will ever find
#4
Hosted in 6 locations for compliance and blazing speeds
#5
24/5 Support - FREE chat, email and phone
#6
Uncapped features - limits you will never reach humanly
#7
Managed and maintained everyday by a dedicated team
#8
No downtime - comes with a 99.9% uptime guarantee
#9
Supports a number of international languages
#10
We've everything covered - 90k+ trust us with their business
Join the SaaS Revolution
All-in-One Suite of 50 apps

Unbelievable pricing - $14.99/user

24/5 Chat, Phone and Email Support