Top 10 Key Performance Indicators to Help You Reach Your Goals
Do you have goals for your business that seem out of reach? Are you searching for the best way to track progress and make measurable improvements? Look no further! This article will cover the top 10 key performance indicators (KPIs) to help you reach your goals.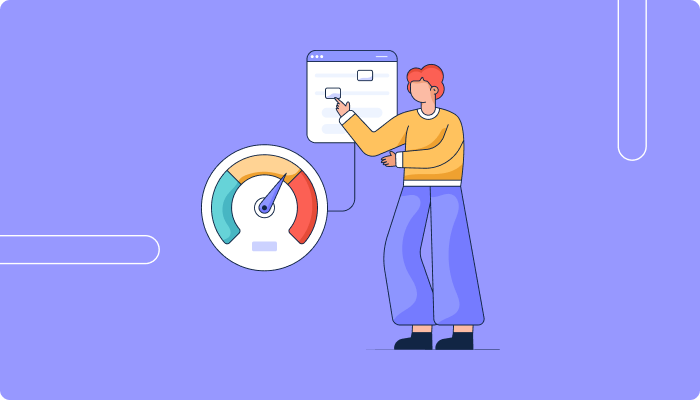 You may be wondering what KPIs are or how they work. KPI's are metrics used to measure success in a specific area of operation within a company. They provide quantifiable insight into whether or not an organization is meeting its objectives, allowing managers to take action if needed. With these powerful tools, businesses can set targets and create strategies to achieve their desired outcomes.
What Are Key Performance Indicators?
Key performance indicators (KPIs) are measures of success used to assess the performance of an organization, department or individual. KPIs provide a way for businesses and teams to track progress towards important goals that have been set. By tracking these metrics, organizations can better understand how well they are performing in relation to their objectives and what steps need to be taken to improve them.
KPIs help businesses measure customer satisfaction, efficiency, financial health, and other aspects related to their operations.
KPIs provide metrics like revenue growth, cost savings, and process execution times.
KPIs help organizations identify areas that need improvement in order to reach their targets.
KPIs help allocate resources more effectively by providing an understanding of which activities lead to successful outcomes.
KPIs give organizations a good overview of what works best so they can focus their efforts to maximize results.
Why Are Key Performance Indicators Important?
Key Performance Indicators (KPIs) are indicators used to measure and track performance. They provide an overview of the performance of a business or individual, allowing them to make improvements where necessary. KPIs can help managers understand how well their team is performing in relation to established goals and objectives.
Monitoring specific metrics helps businesses assess progress against targets set for individuals or teams and identify areas of improvement.
Measuring KPIs regularly allows businesses to stay competitive by understanding customer preferences quickly and adapting changes when needed.
Tracking key performance metrics provides valuable employee satisfaction feedback, helping build more productive workplaces.
Regular KPI assessment allows companies to monitor financial results over time to ensure they remain profitable and reach their long-term objectives.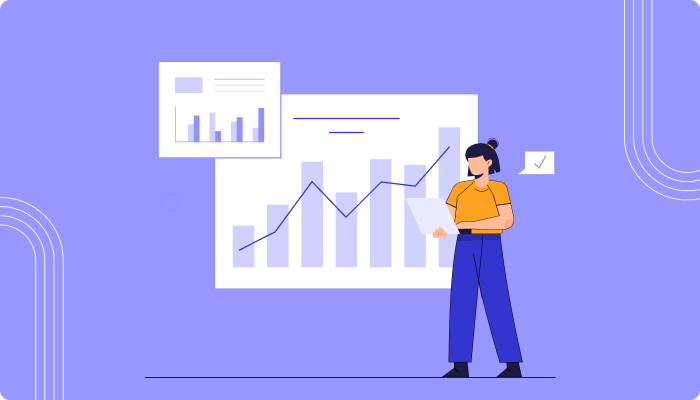 What Are the Top 10 Key Performance Indicators for Small Businesses?
Key Performance Indicators (KPIs) are crucial for small businesses to track their progress, measure success and identify areas of improvement. KPIs help business owners stay focused on the most important goals and objectives that lead to reaching their desired outcomes. But with so many metrics available, it's hard to know which ones will be the most effective in helping you reach your goals. Here is a list of the top 10 key performance indicators (KPI) for small businesses:
Customer Retention Rate
Customer retention rate is one of the top 10 key performance indicators for small businesses. It helps measure how successful a business is in retaining its customers, and this data can be used to identify areas that need improvement or require more focus. PerformanceUp can help you track your customer retention rate so you have an accurate overview of how well your business is doing to keep people returning.
Analyzing customer retention rates allows businesses to gain insight into which strategies are working and which ones aren't. This can inform future decision making, such as where to invest resources and what tactics should be implemented to improve customer loyalty. In addition, tracking customer retention rates over time gives a clear picture of whether efforts to enhance customer experience are succeeding or not. With PerformanceUp's insights on customer retention rate, you will have the information needed to make informed decisions about how best to reach your goals.
Cost of Customer Acquisition
When it comes to reaching your goals, the cost of customer acquisition is one of the top 10 key performance indicators. This metric provides insight into how much money you are investing in acquiring new customers and should be monitored closely as part of any performance review. It's important to consider this figure alongside other metrics such as marketing ROI, lifetime value of a customer, and revenue per user.
PerformanceUp can help you track your cost of customer acquisition over time so that you can accurately calculate your return on investment (ROI). By looking at CAC data from PerformanceUp alongside other KPIs like gross margin or average order value, you'll get an even better understanding of where your business stands compared to its competitors.
Employee Turnover Rate
Employee turnover rate is an important KPI for Employee Performance as it measures the number of staff members who leave your organization within a certain time period. It's essential to monitor this metric to have an accurate understanding of employee engagement and satisfaction, which can play a key role in reaching business goals. Keeping track of your employee turnover rate allows you to identify any potential problems that may be causing employees to leave, such as low job security or inadequate compensation packages.
Having PerformanceUp measure this data for you enables you to gain insights into how well your current strategies are working and make adjustments accordingly. This will help ensure that all company areas are running optimally, from recruiting new hires to providing feedback on existing teams. Moreover, tracking your employee turnover rate over time will provide valuable insight into whether or not changes need to be made in order to improve morale and productivity among team members.
Get started with the leading Key Performance Indicator today! Sign Up 14 Day Trial
Revenue Growth Rate
The revenue growth rate is one of the top key performance indicators that can help you reach your goals. Measuring this KPI helps assess how successful a business is in generating income and expanding its market share while also giving insight into cost-effectiveness and profitability. To ensure success and progress along your desired path, there are some essential sub-lists to bear in mind when it comes to Key Performance Indicators for Employees:
Cost Management: Monitor expenses, revenue levels and profits; analyze marketing campaigns' return on investment (ROI).
Quality Assurance: Ensure consistent product or service quality by aligning team efforts around established standards.
Productivity Measurement: Track employee output against objectives. Identify areas for improvement through regular feedback sessions with employees.
The combination of these KPIs will give you an overall picture of where your organization stands in terms of efficiency, productivity and cost management.
Operating Profit Margin
The operating profit margin is a key performance indicator that can help you reach your goals. It measures a company's profitability after accounting for all operating expenses, and it's an important metric to track when using OKR management systems. Operating profits are calculated by subtracting total operating expenses from gross profits; this figure indicates how much money was made from day-to-day operations.
Monthly Cash Flow
Monthly cash flow is a key performance indicator to help you reach your goals. It measures the amount of money that flows in and out every month, which can provide insight into how well you manage expenses and generate revenue. A performance management system can be used to track monthly cash flow over time, so you have real-time data that helps identify potential issues or opportunities for improvement.
Average Customer Lifetime Value
When it comes to keeping your business in the black and reaching its goals, one of the most important key performance indicators (KPIs) is average customer lifetime value. As a metric that shows how much revenue each customer brings in during their entire relationship with you, this KPI gives insight into whether pricing strategies are effective and if customers receive good service from your team. With PerformanceUp's unlimited projects feature, tracking and monitoring average customer lifetime value becomes easy:
Track individual customer purchases over time: This allows businesses to see what products or services they prefer to buy and any discounts or special offers they may have taken advantage of.
Analyze data for trends: Use this information to identify areas where sales can be increased, such as by offering new products or improved marketing campaigns.
Having an understanding of average customer lifetime value helps optimize budgets while also ensuring that customers stay satisfied. By utilizing PerformanceUp's unlimited projects feature and tracking tools, you can accurately assess this KPI and make educated decisions on how best to reach your goals.
Net Promoter Score
Net Promoter Score, or NPS, is a key performance indicator (KPI) for determining customer loyalty. It measures how likely customers are to recommend your business to others, and it's an important metric that can help you reach your goals. NPS surveys ask customers to rate their experience on a scale from 0-10. The higher the score, the more loyal they are. NPS is an invaluable tool for understanding customer satisfaction and gauging future performance metrics. Knowing what drives customer loyalty helps businesses identify areas of improvement and ensure positive outcomes for clients in the long run:
Get feedback directly from customers through surveys.
Analyze responses to understand which features matter most.
Track changes over time to measure progress towards objectives.
By using PerformanceUp, businesses can easily collect, track, analyze and act on this data quickly and accurately - helping them make informed decisions about optimising operations and maximising results. This will enable companies to stay ahead of the competition while ensuring that their strategies remain effective in meeting their overall goals.
Average Order Value
Average order value is an important key performance indicator (KPI) to help you reach your goals. It measures the average amount of money that customers spend each time they purchase a product or service from your business, and helps you understand how successful your marketing campaigns are in terms of generating revenue. Here are some points to consider when evaluating your average order value:
Monitor changes in customer spending over time: Tracking this data can give you valuable insights on which products or services people prefer and any seasonal variations in demand for particular items.
Analyze purchase decisions: If certain products are being purchased together more often than others, it may be worth bundling them together into one package to increase their appeal.
Optimize pricing strategies: Understanding how price affects customer purchasing decisions will enable you to adjust prices accordingly, ensuring maximum profitability for your business. By looking at these KPIs regularly, you'll be able to track progress towards reaching your desired goals and make adjustments along the way if necessary. This will ensure that whatever strategies you put into place have the best chance of success possible.
Conversion Rate
When it comes to key performance indicators (KPIs), one of the most important is your conversion rate. Your conversion rate tracks how well you are converting leads into customers, and it can help you understand if your marketing efforts are working or not. It's also a great way to track what works best in terms of tactics so that you're able to reach your goals faster and more efficiently.
PerformanceUp makes tracking your conversion rate easier by providing real-time insights into customer behaviour on different campaigns and platforms. This data allows you to make informed decisions about where to focus your resources and which channels give you the highest return on investment. With PerformanceUp's comprehensive analytics dashboard, monitoring changes across time periods and between multiple campaigns has never been simpler.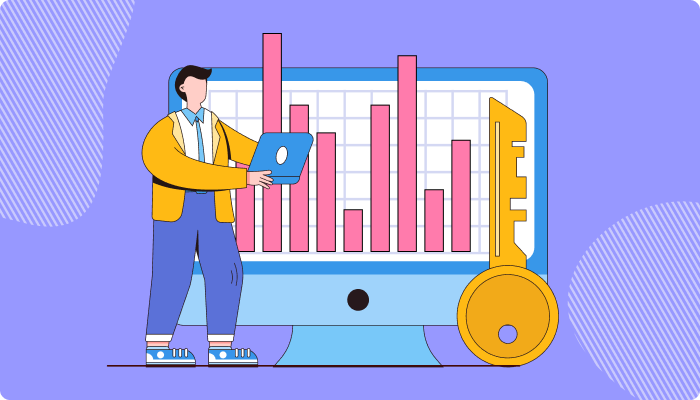 How to Use Key Performance Indicators to Reach Your Goals?
Using key performance indicators (KPIs) to reach your goals is a great way of measuring progress and success. It can help you identify areas that need improvement, as well as highlight opportunities for growth. KPIs also provide an easy-to-follow structure to measure your progress against the desired outcome. Here are three steps to use KPIs to reach your goals:
Choose the right KPIs for your goal.
Create specific objectives with measurable results.
Set up reminders for regular review.
Take action based on data collected through KPIs.
Adjust strategies, invest more resources, or look at new ideas as needed.
By following these steps, using Key Performance Indicators will become an integral part of helping you reach any goal faster while keeping track of all progress along the way!
Conclusion
Key performance indicators (KPIs) can be a powerful tool for any small business looking to reach its goals. By understanding and tracking the top 10 KPIs, businesses can gain valuable insight into their customers' behaviors, financials and overall health of their company. Keeping an eye on Customer Retention Rate, Cost of Customer Acquisition, Net Promoter Score, Average Order Value and Conversion Rates will help ensure that a business is heading in the right direction.
Using KPIs as a guide can help identify what's working well within your organization and where there may be opportunities for improvement. When used properly, they also allow businesses to measure progress and set realistic goals. This allows them to stay on track with their objectives while avoiding costly mistakes or missing out on potential opportunities.
Why Choose 500apps?
#1
All-in-One Suite with more than 50 apps
#2
Everything you need today and in the future for all departments
#3
Unbelievable value - the lowest pricing you will ever find
#4
Hosted in 6 locations for compliance and blazing speeds
#5
24/5 Support - FREE chat, email and phone
#6
Uncapped features - limits you will never reach humanly
#7
Managed and maintained everyday by a dedicated team
#8
No downtime - comes with a 99.9% uptime guarantee
#9
Supports a number of international languages
#10
We've everything covered - 90k+ trust us with their business
Join the SaaS Revolution
All-in-One Suite of 50 apps

Unbelievable pricing - $14.99/user

24/5 Chat, Phone and Email Support