9 Best Screen Capture Tools for Your Business Needs
In today's world, businesses need to capture video and audio from their computer screens for various reasons. Whether it is a demonstration of a new product or capturing an important meeting, screen capture tools are essential for any modern business. But with so many options available, how do you know which is best suited for your needs? That's where this article comes in! We will discuss the 9 Best Screen Capture Tools For Your Business Needs, giving you the information needed to make an informed decision.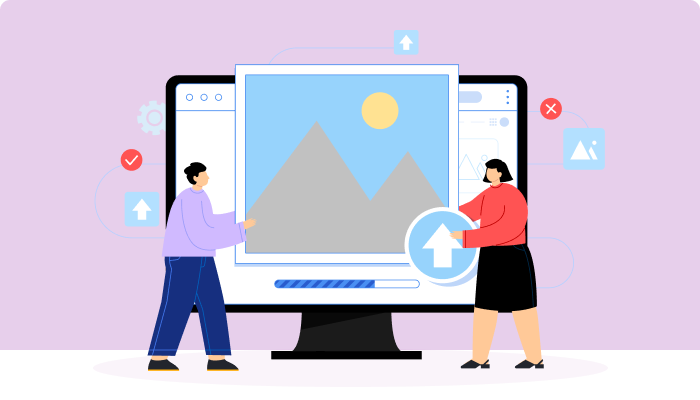 From free, open-source software to paid subscription services, plenty of great options can help you get the job done quickly and easily. We'll look at each of these tools in detail, exploring their features and outlining the pros and cons associated with each one. Plus, we'll provide tips on what to watch out for when using them and our top picks based on user feedback. So if you're looking for the perfect screen capture tool for your business needs, buckle up, because we've got just what you need!
What Is a Screen Capture?
Screen capture is a technology that allows users to take screenshots of their computer or mobile phone screens. It's an incredibly useful tool for businesses, allowing them to capture images and videos of what they're doing on the screen quickly and easily.
For business owners who want to make it even easier to access this feature, there are various options available to capture the screen easily. A popular choice is a Chrome or software-based solution, such as a Screen Capture Extension. These extensions give you quick access to the features you need without having to open up your program every time manually.
Moreover, these solutions can also be tailored depending on your needs, whether you're looking for specific features such as automated scheduling or simple one-click recording capabilities. This makes it easy to find the best option that works with your workflow while maximizing efficiency.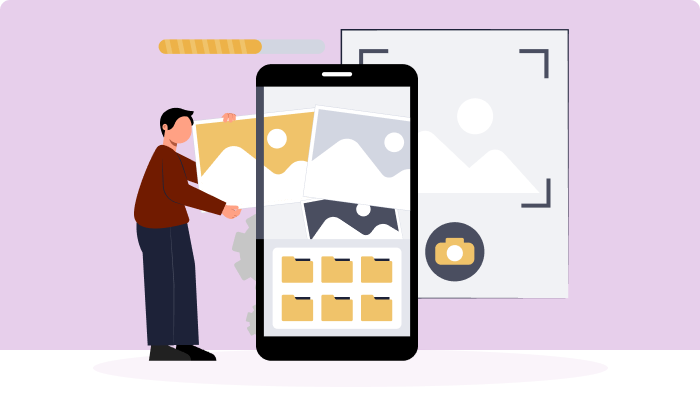 The Benefits of Screen Capture for Businesses
Screen capture software has become an invaluable tool for businesses of all sizes. Screen capture can be used to capture images, videos, and audio to create presentations, training materials, and more. Here are some of the benefits of using screen capture for businesses:
Streamlining Processes: Screen capture eliminates the need for manual documentation, reducing the time it takes to create materials.
Enhancing Training Materials: Businesses can use screen capture to quickly and easily create visuals for training materials.
Improving Customer Service: Companies can use screen capture to provide customers with step-by-step instructions on how to use certain products or services.
Simplifying Troubleshooting: Screen capture can capture errors or malfunctions to troubleshoot any issues quickly and efficiently.
Improving Productivity: Screen capture can help employees become more productive by allowing them to quickly and easily create visuals to illustrate their work.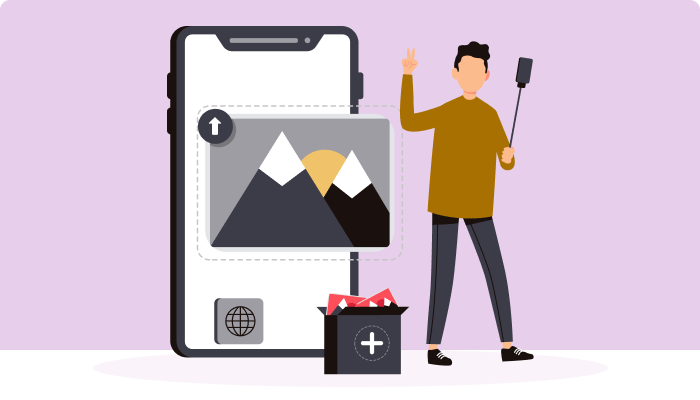 9 Best Screen Capture Tools For Your Business Needs
Screen capture tools can be of great benefit to businesses. Whether it's for taking screenshots or recording videos, these tools are essential to many tasks in the business world. This article will look at some of the best screen capture tools available that provide a wide range of features and options for your business needs.
Jing
Jing is another popular screen capture tool for businesses. It's easy to use and comes with a range of features that make it a great choice for capturing screenshots and videos quickly. If you're looking for an efficient way to capture chrome screens, then Jing has got you covered – its Chrome extension makes taking screenshots from your browser effortless.
Jing also offers other useful features like the ability to edit screenshots without any additional software or tools. You can easily annotate images and add text, arrows, shapes and more directly to the image file in just a few clicks. With this feature, you'll be able to communicate effectively while sharing visual information with ease.
Greenshot
Greenshot is an effective and comprehensive screen capture tool that provides users with a range of powerful features. It's easy to use, so it can be quickly adopted by business teams who need to record their workflows or take screenshots for marketing materials. Unlike some other tools, Greenshot also allows you to easily annotate, highlight and add text on your images without having to switch programs.
With Greenshot, capturing multiple windows or all active web pages at once isn't a problem either. You can even customize the hotkeys according to your needs. The best part is that you don't have to install any additional software - everything you need comes with it from the start! Its interface is intuitive enough for almost anyone to understand in minutes.
Monosnap
Monosnap is an ideal screen capture tool for business needs. It provides flexible options to customize the screenshot and editing features, making it a great choice for any number of tasks. Using Monosnap, you can take screenshots quickly and easily with just one click or use hotkeys to create more complicated captures. With its annotation tools, you can add arrows, text boxes, shapes and other elements to your image without downloading additional software. You can also share directly from the app via email or social media - perfect for businesses who need to get their messages out fast!
On top of all this, Monosnap comes with cloud storage options that allow users to store images securely in the cloud and access them anytime they want. This makes it easier to keep track of different versions of documents and images over time so you always have quick access when needed. Furthermore, users don't need extra space on their computers since everything's already stored remotely.
Skitch
Skitch is a great screen capture tool for business needs. It's easy to use, with user-friendly features that make it simple to take screenshots and annotate them as necessary. Plus, you can also add shapes, text boxes, lines, arrows and more directly onto your screenshot or image.
It includes an excellent sharing feature that allows you to quickly send images via email or other messaging apps like WhatsApp. This makes it easier than ever before to collaborate on projects at work. You can even save screenshots into the cloud to be accessible from multiple devices.
Lightshot
Lightshot is a powerful screenshot tool with an easy-to-use interface. It's the perfect choice for businesses looking to capture quick screenshots efficiently. Lightshot can take multi-layered full-screen or window captures, allowing users to tweak images with its built-in image editor. Here are some of the top features:
Quick Screenshots: Instantly capture your entire desktop or just part of it. You can even save multiple screenshots without having to rename each one.
Image Editor: Add annotations easily using different shapes and sizes, add arrows, lines and text boxes, or blur out sensitive information on captured images quickly and easily.
Cloud Storage: Share your screenshots directly from Lightshot by uploading them to cloud storage solutions like Dropbox and Google Drive. This makes it easier to collaborate across teams in a business setting.
In short, Lightshot provides businesses with all the tools they need for taking efficient screenshots and customizing those images - saving valuable time! With its intuitive design and diverse feature set, this software will improve any company's workflow significantly.
Nimbus Capture
Nimbus Capture is an excellent screen capture tool for business needs. Offering a range of features, it can help take screenshots quickly and efficiently. Here's why Nimbus Capture should be considered:
It allows users to capture full web pages with one click easily.
Multiple annotation tools are available, including shapes, lines, text boxes, arrows, etc., perfect for capturing feedback or highlighting important information.
Options such as blur-sensitive data and delay timer make it easy to customize your captures.
The cloud storage feature makes sharing images simple and secure.
In addition to all these features, the software also includes automatic screenshot history tracking and support for PDF exporting. This makes it ideal for keeping track of changes over time or creating reports in a timely manner. Plus, its user-friendly interface ensures that everyone from beginners to experienced professionals, will find this tool easy to use.
Screenpresso
Screenpresso is an excellent screen capture tool for businesses. It's easy to use and offers a range of features that make it well-suited to the needs of most companies. For starters, Screenpresso allows users to quickly take screenshots or record videos with just one click. This makes capturing important information easy and perfect for busy business owners who need to document their activities efficiently.
Furthermore, Screenpresso has powerful editing tools so users can easily annotate images or videos before sharing them with colleagues. Users can also draw arrows, add shapes, blur sensitive areas, and more from within the application itself. Plus, options like automated uploads and cloud storage integration allow you to store your captures in a secure location on the web.
Screenpresso is ideal for finding a reliable screen capture tool for business purposes. Its user-friendly interface makes taking screenshots and recordings quick and easy; plus, its comprehensive editing functions mean that documents can be prepared for sharing without needing any additional software. With such great features available at no cost, this is worth considering as part of your business setup.
Ninjacapture
Ninjacapture is a powerful screen capture program perfect for businesses of all sizes. This comprehensive tool can help you record your video and audio, take still screenshots, and even live-capture what's happening on your computer. Plus, with its easy-to-use editing tools, Snagit makes it simple to create professional visuals for presentations and reports quickly.
Here are some of the key features that make Ninjacapture one of the best screen capture tools available:
Video Capture: Record any part of your screen or webcam directly in Snagit.
Live Screen Capture: Easily capture images from an application window while it's open on your desktop.
Image Editing Tools: Quickly adjust colors and contrast levels right within the software.
Ninjacapture is an ideal tool for businesses seeking efficient yet comprehensive screen-capture capabilities. Its versatile features and ease-of-use make it a top pick among professionals looking to streamline their workflows while still creating high-quality content.
Get started with the leading Screen Capture Tool today! Sign Up 14 Day Trial
Snagit
Snagit is an excellent choice for screen capture needs in the business world. It offers a range of features, including multiple image and video recording options, that make it easy to use. With Snagit's intuitive user interface, you can quickly select the area of your screen to record or capture with just a few clicks. You'll also enjoy its powerful editing tools, allowing you to crop images, add annotations, stamps and more.
Another great feature of this program is its ability to share captures across various devices and platforms like YouTube, Dropbox and Slack, making collaboration within teams easier than ever before. Snagit provides free and paid versions depending on your specific needs. The paid version includes extra features such as password protection for videos, scheduled recordings and automated uploads.
Whether you need to grab a quick screenshot or produce high-quality videos for training, Snagit has everything you need to capture content from across devices, including desktops, laptops, tablets and phones. Hence, there's no limit to how creative you can be! With this versatile program at hand, creating captivating visuals will be easier than ever before.
Conclusion
Screen capture is an essential tool for businesses of all sizes. It allows employees to quickly and easily document a process, share information with colleagues or clients, create training materials, and more. With the right screen capture tools, your business can better handle any situation.
The nine best screen capture tools we've outlined above are sure to meet the needs of any modern business. Whether you need basic features like screenshots and video recording or advanced features such as annotation and editing capabilities, there's something here for everyone. By taking advantage of these powerful screen capture tools, your business will have a distinct edge over its competition.
Why Choose 500apps?
#1
All-in-One Suite with more than 50 apps
#2
Everything you need today and in the future for all departments
#3
Unbelievable value - the lowest pricing you will ever find
#4
Hosted in 6 locations for compliance and blazing speeds
#5
24/5 Support - FREE chat, email and phone
#6
Uncapped features - limits you will never reach humanly
#7
Managed and maintained everyday by a dedicated team
#8
No downtime - comes with a 99.9% uptime guarantee
#9
Supports a number of international languages
#10
We've everything covered - 90k+ trust us with their business
Join the SaaS Revolution
All-in-One Suite of 50 apps

Unbelievable pricing - $14.99/user

24/5 Chat, Phone and Email Support