Best Sales Management Tools for Optimizing Your Sales Funnel
Have you ever noticed that the more sales you make, the easier it gets? That's because successful businesses use tried and true techniques to optimize their sales funnels. It's no coincidence that those who are able to maximize their profits have taken advantage of some of the best Sales Management Tools available today.
In this article, we will be exploring what these tools can do for your business. We'll look at how they can help streamline processes such as customer segmentation and lead qualification, enabling you to focus on closing deals faster than ever before. Finally, we'll discuss how using effective Sales Management Tools can ultimately increase your bottom line.
Ready to learn about the power of optimization? Keep reading to find out more about the best Sales Management Tools for Optimizing Your Sales Funnel!
What is Sales Funnel?
A sales funnel is like a pipeline that leads potential customers through the stages of your sales process. It begins when someone first discovers your product or service, and ends when they make a purchase. In between these points, it's important to use effective sales management tools to guide prospects along the path to becoming customers.
Sales automation tools are essential for optimizing your sales funnel. These powerful solutions allow you to streamline mundane tasks such as lead capture, follow-up sequences and customer onboarding with ease. By automating these processes, more time can be dedicated towards directing prospects down the right track in their purchasing journey.
Sales tool platforms also offer advanced analytics which allows businesses to gain insight into how buyers interact with products and services throughout their journey from discovery to conversion. This type of data can then be used to further refine marketing strategies and optimize communications for maximum efficiency. With improved insights about consumer behaviour, companies can continually adjust their approach until achieving desired results within the sales funnel.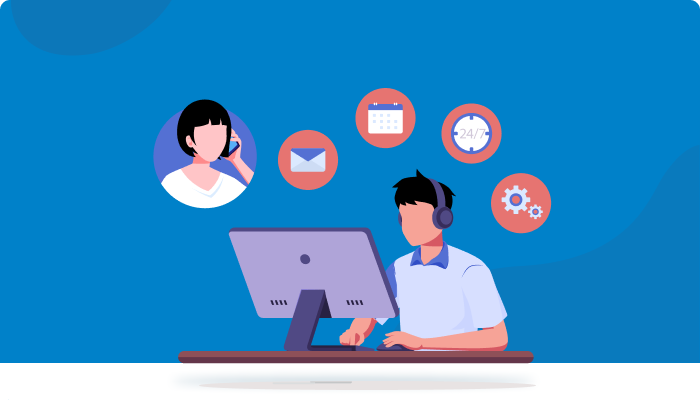 The 6 Stages in Sales Funnel
Stage 1
The first stage of a sales funnel is the Awareness stage. This is when potential customers become aware that your product or service exists and learn what it offers. It's important to recognize how the customer learns about you, as this will help you target them more effectively in later stages.
Next comes the Evaluation stage, which is where prospects start gathering information on your product or service. They'll be looking for reviews from other consumers, technical specifications, pricing and any other details that can help them decide whether they want to purchase from you. To maximize conversions at this stage, make sure your website contains comprehensive product info and testimonials from satisfied customers.
Finally, after evaluating their options buyers move into the Decision Making phase where they choose between different vendors offering similar products or services. As well as price comparisons, factors such as delivery times and customer service play an important role here too; so don't forget to emphasize these points when marketing your business. With all the necessary elements in place, making a sale becomes much easier at this point.
Stage 2
Stage 2 of a sales funnel is all about identifying potential customers. At this stage, companies use market research and other methods to identify the best prospects for their products or services. They also create detailed buyer personas—descriptive profiles of desired customers—to help guide marketing efforts.
It's important at this stage to focus on who you want as your ideal customer and how you can reach them most effectively. Companies should consider factors like age, gender, location, income level, interests, lifestyle choices and more when creating buyer personas. This helps ensure that they are targeting the right people with their campaigns.
Once the target audience has been identified, the next step is to create content tailored specifically to those customers' needs and wants. Content should be created across multiple platforms such as blogs, emails and social media channels in order to engage these potential buyers and move them further down the funnel towards conversion.
TIP: Don't forget to track progress along each step of the funnel so you can see what works well and adjust any areas that could use improvement!
Stage 3
Moving on to stage three of the sales funnel, we come to the point where customers are taking action. At this juncture, they're making decisions and engaging with your product or service in some way. This is often a key moment: when buyers choose whether or not they will move forward with your business.
To make sure that prospects keep progressing along the sales funnel, it's important to focus on providing them with meaningful engagement opportunities. Whether you offer special discounts, exclusive content, helpful advice, or anything else valuable to them - these types of interactions can be vital for keeping customers interested and pushing them further down the funnel.
At stage three, you should also work towards ensuring that potential buyers have an easy path from discovery through conversion. Make sure there are no barriers or roadblocks preventing people from getting what they want quickly and easily. By doing so, you'll set yourself up for better success at later stages in the sales funnel as well.
Stage 4
Stage 4 of the sales funnel is a crucial step in the process. It involves building on relationships with leads and customers that have been identified in the previous stages. At this point, it's important to start engaging them regularly and providing them with additional value through your product or service. This can be done by offering discounts, special offers, exclusive content, or anything else that will make customers feel valued and keep them coming back for more.
The goal of stage 4 is to encourage customer loyalty and create an emotional connection between you and your audience. To do this effectively, it's essential to provide personalized communication tailored to each individual lead or customer's interests. Additionally, nurturing these connections should involve regular follow-up emails as well as other forms of outreach such as social media posts or phone calls.
By actively engaging customers throughout their journey within the sales funnel, businesses can greatly increase their chances of success when it comes to closing deals. Taking advantage of opportunities early on to build lasting relationships helps foster trust and commitment from buyers so they are more likely to invest in what you're selling down the line.
Stage 5
Stage 5 of the sales funnel involves nurturing existing leads. This is done to ensure that prospects continue to engage with a company and move further down the funnel towards making a purchase. During this stage, companies should be personalizing communications for each lead based on their preferences and needs.
Sales teams can use email campaigns, social media posts, or phone calls to keep leads engaged in relevant conversations about products and services they may need. Additionally, providing helpful resources such as case studies or product demos could also help build relationships between potential customers and the business.
At this point in the process, it's important for companies to make sure that their messaging resonates with prospective buyers so they are more likely to convert into paying customers. It's also an opportunity for businesses to capture valuable feedback from leads which can then be used to improve customer experience across all stages of the funnel.
Stage 6
The sixth and final stage of a sales funnel is the Decision Stage. This step involves prospective customers deciding whether or not to purchase your product or service. By this point, they have completed their research and are ready to make an informed decision about buying from you.
At the Decision Stage, it's important that businesses provide all relevant information needed for customers to make their decisions. This includes pricing plans, terms & conditions, return policies, etc. Also, any additional resources such as case studies or customer testimonials can help give potential buyers more confidence in making an educated choice.
Making sure there is a clear path to conversion at this stage is also essential; ensure that customers know exactly how to move forward with completing their purchases (i.e., what buttons they need to click). Having multiple payment methods available will also benefit those who want flexibility when purchasing from you.
TIP: Utilizing special offers like discounts or limited time deals could be beneficial in helping close more sales at the Decision Stage!
By understanding how each of these steps fits together, businesses can gain greater insights into their processes and ultimately optimize their overall performance within the sales funnel - creating a smoother experience for both themselves and their clients alike.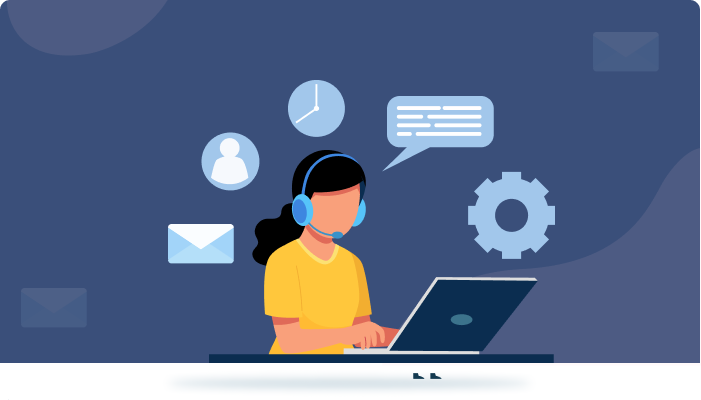 How Do Sales Management Tools Help In Optimizing the Sales Funnel?
Sales management tools are like a swiss army knife; they provide businesses with the resources to pare down complex sales processes into efficient, streamlined procedures. With marketing automation and sophisticated analytics capabilities, these tools can help optimize a company's entire sales funnel.
To understand how such tools assist in this process, one must consider each of the six stages in a typical sales funnel: awareness, interest, decision-making, action, retention and referral. For example, marketing automation software may be used to create more targeted campaigns for each stage of the funnel. This helps ensure that customers receive information relevant to their interests at all points throughout the buying journey.
In addition to creating tailored content for different parts of the funnel, effective sales management tools also allow companies to track customer data across channels. By monitoring metrics such as leads generated per month or cost per lead over time, teams can uncover trends and insights about their strategies that would otherwise remain hidden without robust analysis features. Ultimately, firms can use these insights to refine their go-to-market strategies and increase their chances of success in closing deals.
Comparison of 7 Best Sales Management Tools
"Time is money", and for sales teams, that adage has never been more true. To save time optimizing the sales funnel, it pays to have the best tools in your arsenal. In this article, we compare 7 of the best sales management tools available today to help you make a decision on which one would be best suited for your needs.
The first tool we'll look at is OutReachly, an industry-leading customer relationship management system with features like lead scoring and automated workflows. Next up is Pipedrive, a visual pipeline tool designed to give sales reps a better understanding of their progress towards closing deals quickly and efficiently. HubSpot also provides useful functionalities such as contact tracking, email automation and insights into customer behaviour patterns that can help optimize the sales process.
Then there are all-in-one systems like OutReachly or Microsoft Dynamics 365 that provide integrated modules for managing customer relationships, marketing campaigns and analytics - perfect for larger enterprises looking to streamline their operations across multiple departments. Finally, if what you're after is fast data entry coupled with powerful reporting capabilities then Copper could be just the ticket! It's simple interface may not offer quite as many bells and whistles as some of its competitors but it does deliver accurate information quickly so everyone stays informed about where leads are in the funnel.
With these 7 top-of-the-line solutions at your disposal, finding a tool that fits your needs should be easy enough! From sophisticated CRMs to streamlined pipelines - each offers something unique that can drive success within any organization when used correctly.
OutReachly
Are you looking for the best sales management tool to optimize your sales funnel? Many believe that OutReachly is the answer. But could this be true? In this article, we will investigate if OutReachly is indeed one of the top tools for managing and optimizing your sales funnel. Here are four reasons why it may just be:
1. It's user-friendly – The interface is designed with a simple drag-and-drop system which makes creating pipelines fast and efficient. This means even novice users can quickly get up and running.
2. Comprehensive analytics – With its powerful reporting capabilities, you can easily track progress at every step of the sale process. You'll have an in-depth view into what works and what needs improvement so you can make informed decisions about how to increase success rates.
3. Automation options – OutReachly offers automated processes such as lead scoring, email follow ups and task reminders so tasks don't slip through the cracks when things get busy. Plus, there are integrations available with many popular third party apps like Salesforce or MailChimp to further streamline operations.
4. Affordable pricing plans – There are no long term contracts required, making it easy to start using without committing too much money upfront. Plus, their subscription plans scale with businesses from very small ones to large enterprises – giving everyone access to quality software regardless of size or budget constraints.
In short, OutReachly has all the features necessary for successful sales management and optimization - plus more! That's why it's considered by many experts as one of the best solutions out there today for taking control of your sales funnel.
Get started with the leading Sales Management Tool today! Sign Up 14 Day Trial
Salesforce
Salesforce is a powerful tool for sales management, allowing companies to streamline and optimize their entire sales funnel. It's like having an extra set of eyes on your customers' journey, giving you instant insight into where they are in the buying process. In this way, Salesforce can help you better understand customer needs while also providing valuable data that can be used to develop strategies for improving sales performance over time.
With its intuitive dashboard, Salesforce makes it easy to track key metrics such as lead conversion rate, revenue growth, and customer retention—all at once. This allows businesses to quickly identify areas of improvement and take action accordingly. For example, if a company notices that leads aren't converting as expected due to low engagement levels with existing content marketing efforts, they can easily adjust their strategies using Salesforce insights. Additionally, the platform's AI-driven automation capabilities enable teams to automate tasks and processes so they can focus more on building relationships with prospects.
Hubspot
When it comes to sales management tools, HubSpot is a great option for optimizing your sales funnel. It's an all-in-one platform that helps you track leads and manage customer relationships throughout the entire lifecycle of the sale. With its integrated CRM system, email marketing capabilities, and automated workflow functionality, HubSpot makes managing sales processes easier than ever before.
One major advantage of using HubSpot is its ability to automate sales tasks – from lead capture to post-sale follow up. This saves time so you can focus on more important aspects of sales operations like nurturing relationships and improving communication with customers.
The other key benefit of HubSpot lies in its user-friendly interface which allows users to easily access their contacts, analyze performance metrics, create reports, and customize workflows according to their needs. Plus, it offers integration with popular third-party apps such as Salesforce and QuickBooks so you can sync data across platforms without having to manually enter information into multiple systems. All these features combined make HubSpot an invaluable tool for streamlining the entire sales cycle and maximizing efficiency.
Zoho CRM
Zoho CRM is a popular sales management tool for streamlining the entire sales funnel process. It offers an array of features to help businesses drive more revenue and build better customer relationships. With automation, reporting, insights, and forecasting capabilities, Zoho CRM can give users the edge they need in their sales goals.
The platform helps businesses develop personalized customer experiences that are tailored to each user's needs. By leveraging its built-in AI tools, Zoho CRM makes it easy to identify buyer trends and create targeted campaigns based on those trends. Additionally, its automated lead scoring feature allows users to prioritize leads according to their engagement level so they're not wasting time with prospects who aren't interested in what they have to offer.
Outreach
Outreach is quickly becoming one of the most popular sales management tools for optimizing your sales funnel. According to recent research, it's being used by over 5,000 enterprises worldwide and has seen a 136% year-over-year growth rate in its customer base. It provides features that are key to streamlining your sales process, such as:
Automated follow up emails that help ensure no leads slip through the cracks;
Comprehensive analytics that provide insights into how each stage of the funnel is performing;
Seamless integration with existing CRM systems like Salesforce and Hubspot;
Customizable templates that make creating email campaigns simple and efficient.
The platform also stands out from other sales tools due to its intuitive interface and comprehensive training resources, which makes onboarding new users hassle free. In addition, Outreach offers an array of customization options allowing you to tailor their product specifically to your business' needs.
Leadsquared
Climbing the sales ladder to success is not always an easy feat. But with Leadsquared, it can be made less daunting and more attainable. This powerful tool is a beacon of hope for any business looking to optimize their sales funnel.
Like a lighthouse guiding ships in the night, Leadsquared provides you with critical data-driven insights that allow you to identify opportunities and take advantage of them. It accelerates lead management by streamlining all processes from capture to conversion while also allowing users to analyze performance and measure ROI. The platform enables businesses to manage their entire sales process from one place – eliminating tedious manual work and saving time!
Pipedrive
Pipedrive is an innovative sales management tool that can help optimize your sales funnel. Take Dan, for instance: as a busy small business owner with limited resources and time to manage his online store's marketing, he needed a way to quickly keep track of leads and customers.
With Pipedrive, users have access to automated campaigns that send personalized emails based on customer behavior data collected from all sales channels. This allows them to engage prospects more effectively and create better relationships with their existing customers. Additionally, Pipedrive offers an analytics dashboard so users can easily monitor performance metrics such as open rates, click-throughs, and conversions in real-time.
The ability to segment contacts according to individual preferences makes it easier for marketers to target specific audiences and tailor content accordingly. With its intuitive drag-and-drop interface, users can build highly targeted email sequences in minutes and see measurable results almost immediately.
Conclusion
In conclusion, sales management tools are a great way of optimizing your sales funnel. Whether you prefer Pipedrive, Zoho CRM, Outreach, LeadSquared or OutReachly (or any other tool for that matter), it's important to find the right one for your business needs and make sure it is integrated with all the necessary systems in order to get maximum benefit from its features.
It can be quite an ordeal finding the perfect tool to fit your unique situation so why not take a break? Kick back and relax with some comfort food while you ponder on the many options available out there. Who knows – maybe trying something new like deep-fried ice cream will give you some much needed inspiration!
Ultimately, whatever tool you decide to go with should help you increase efficiency and optimize your sales funnel accordingly. So what are you waiting for? Get out there and start leveraging those amazing sales management tools today!
Why Choose 500apps?
#1
All-in-One Suite with more than 50 apps
#2
Everything you need today and in the future for all departments
#3
Unbelievable value - the lowest pricing you will ever find
#4
Hosted in 6 locations for compliance and blazing speeds
#5
24/5 Support - FREE chat, email and phone
#6
Uncapped features - limits you will never reach humanly
#7
Managed and maintained everyday by a dedicated team
#8
No downtime - comes with a 99.9% uptime guarantee
#9
Supports a number of international languages
#10
We've everything covered - 90k+ trust us with their business
Join the SaaS Revolution
All-in-One Suite of 50 apps

Unbelievable pricing - $14.99/user

24/5 Chat, Phone and Email Support