5 Pros and Cons of SSO: Is It Right for Your Organization?
The concept of Single Sign On (SSO) has been around for quite some time. Still, it's only recently that organizations have truly begun to embrace the potential of this powerful technology. SSO can be an invaluable addition to your organization's security landscape, but is it worth the effort? In this article, we'll explore both the pros and cons of implementing SSO in order to help you make an informed decision about whether or not it's right for your business.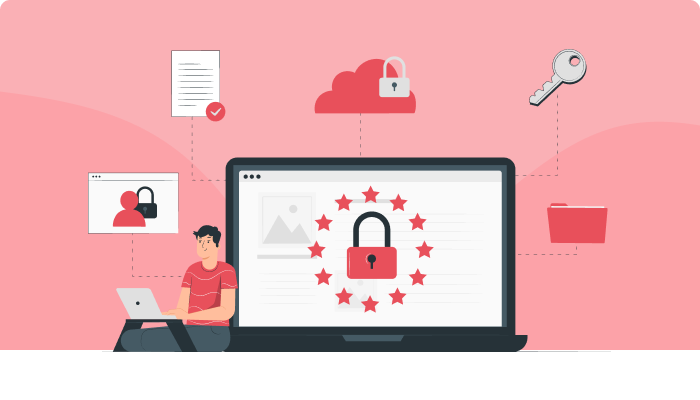 By breaking down the advantages and disadvantages into simple terms, our goal is to ensure that you know exactly what you're getting yourself into before making any commitment. We'll discuss everything from cost savings and convenience to security risks and compatibility issues, so keep reading if you want to learn more!
At the end of this article, you should be able to decide confidently whether or not SSO will work for your organization. Whether you're a small business or a large enterprise, there are plenty of benefits and drawbacks associated with SSO.
What Is SSO?
Single Sign-On (SSO) is an authentication method that enables users to access multiple applications with a single account and password. It simplifies the user experience by eliminating the need for separate logins, passwords, and security protocols for each application or website. SSO allows companies to reduce costs associated with managing login credentials while also improving overall cybersecurity.
SSO configures applications to accept one identity provider, such as Google or ADFS.
Users can enter their username and password into the identity provider to access all connected applications.
Administrators can set up rules to limit access based on criteria like job role or location.
Organizations should consider factors such as cost, complexity, and infrastructure before implementing SSO.
Organizations must comply with industry data protection and privacy standards when using an external authentication system.
Exploring Different SSO Protocols
Single Sign-On (SSO) protocols help simplify logging into multiple applications, eliminating the need to remember and enter different credentials for every application. This is done by allowing a user to authenticate once with an authorized SSO protocol, such as NinjaAuth. With this in mind, it's important to explore the various SSO protocols available and their respective advantages and disadvantages.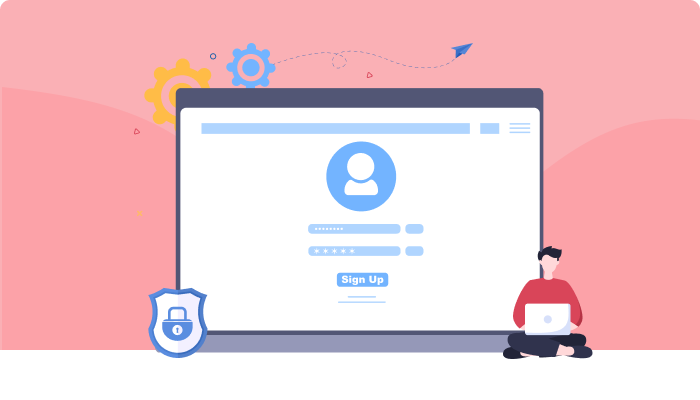 Security Assertion Markup Language (SAML)
When it comes to single sign on (SSO) protocols, one of the most popular is Security Assertion Markup Language (SAML). SAML is an open-standard protocol that enables secure web-based authentication and authorization. It allows organizations to manage access across multiple systems without having to create individual user accounts for each system. In other words, with a single SSO connection, users can be granted automatic access to all the different applications they need.
Here are four main benefits of using SAML:
Increased security: With SAML, credentials are only shared between two trusted parties, like an identity provider and service provider, without being exposed to any other third party. This reduces the risk of data breaches caused by phishing attacks or malicious actors.

Easier Access Management: Since users only have one login credential, their primary account, it's much easier for administrators to control who has access to which applications based on their role in the organization.

Improved User Experience: By eliminating the need for multiple logins, users can quickly and easily access the resources they need. This helps reduce frustration and improves productivity in the workplace.

Cost Savings: Automating access management through SSO connections eliminates manual processes associated with setting up separate accounts for each application, saving time and money in the long run.
Overall, SAML offers many advantages when securely managing user access across multiple platforms while still providing a great user experience. Organizations looking for an efficient way to streamline their access management should consider utilizing this powerful technology as part of their overall SSO strategy.
Openid Connect (OIDC)
OpenID Connect (OIDC) is an open protocol that allows users to securely authenticate and interact with any sso application. It enables a user-centric approach, where the user's identity is validated through a single connection. OIDC provides more flexibility than SAML when it comes to authentication methods, making it ideal for applications that need stronger security measures or require multiple types of authentication. Additionally, NinjaAuth offers seamless integration with OIDC for secure SSO login without compromising on user experience.
With NinjaAuth's implementation of OpenID Connect, users are able to sign in quickly and easily while still being protected by two-factor authentication options such as biometrics or multi-factor SMS/email codes. This makes it easy for organizations to ensure their data remains safe and secure regardless of who is trying to access it. Organizations can also take advantage of features like session management and token revocation, allowing them greater control over how long sessions last and who has permission to access certain information or resources.
OpenID Connect is an excellent option for organizations looking for a secure SSO solution that enhances user experience without sacrificing security. With its ability to provide strong protection along with convenient logins, OIDC helps keep businesses compliant with industry standards while providing customers with fast access to the services they need most.
Security Assertion Protocol (SASL)
Security Assertion Protocol (SASL) is an open standard for authorizing access to websites, applications and other services. It uses a framework of authentication protocols that enable users to securely establish their identity over the web to access protected resources. SASL can be used with NinjaAuth, an open-source Single Sign-On solution designed to help organizations manage user authentication across multiple systems.
Using SASL allows your organization to track user activity while reducing complexity by eliminating the need for individual passwords or credentials for each application. Additionally, it encrypts data sent between servers so unauthorized parties cannot intercept sensitive information. Moreover, SASL provides greater control over who has access to specific resources within your system, so you can ensure only approved personnel have access.
Overall, SASL offers improved security and convenience for both users and administrators alike. The protocol's flexibility makes it suitable for larger and smaller enterprises; however, some potential drawbacks associated with using SASL should be considered before implementation. For example, it requires more setup time than traditional methods due to its complex configuration process. Additionally, since all traffic goes through one server, problems related to performance could occur if there is a high volume of requests at any given time.
Ws-Federation (Ws-Fed)
WS-Federation, or WS-Fed, is an open standard protocol used to communicate with web services. It's designed to enable single sign-on (SSO) so that users can access multiple applications without having to authenticate each one separately. NinjAuth is a service provider built on top of the WS-Federation Protocol, which provides SSO functionality for both web and mobile apps.
The main advantage of using WS-Federation in conjunction with NinjaAuth is its ability to allow secure communication between federated parties. This means that all data passing through the system remains encrypted, protecting it from malicious actors and unauthorized access. Additionally, since authentication only needs to be done once when logging into a particular application, this reduces user frustration as they no longer have to repeatedly enter their credentials for each new application they are trying to gain access to.
Though many benefits are associated with implementing the WS-Federation protocol and NinjaAuth in your organization, there are also some potential drawbacks. For example, adopting such technology often requires significant resources due to setup costs and ongoing maintenance requirements. Furthermore, security threats could arise if any system part is not properly configured or maintained regularly by trained professionals.
Overall, deploying WS-Federation along with NinjaAuth can help your organization with a secure way of enabling single sign-on across various applications while reducing user frustration caused by multiple logins and passwords. However, careful consideration should be given towards implementation costs and ongoing maintenance before deciding whether this solution suits your organization's needs.
Oauth 2.0
OAuth 2.0 is an open authorization protocol that enables applications to access each other's data without sharing passwords and other sensitive information. It allows users to grant third-party applications access to their resources, such as user profile information, photos, and contacts. The main difference between OAuth 2.0 and its predecessor, WS-Federation (WS-Fed), is its handling of authentication. Whereas WS-Fed requires a separate login for each application, OAuth allows users to log in with one set of credentials for all services they use.
One key advantage of using OAuth 2.0 over WS-Fed is its ability to provide granular control over how long a user can remain logged in on different sites or apps. This means organizations can better protect themselves against unauthorized access and malicious activities while still providing convenient access for legitimate users. Furthermore, because it works across multiple platforms and devices, including web browsers and mobile applications, it makes managing and securing remote access much easier than before.
Ninjaauth is an easy-to-use solution built on OAuth 2.0 that provides secure single sign-on capabilities for web and mobile apps without sacrificing convenience or security. Whether you're looking for a fast setup time or extra layers of protection, Ninjaauth offers numerous features tailored to fit your organization's needs so you can be sure that your digital identity is safe from threats like phishing attacks and data breaches.
Get started with the leading SSO Protocols today! Sign Up 14 Day Trial
5 Pros And Cons Of SSO - A Comparison
When it comes to single sign-on (SSO), there are both advantages and disadvantages. It can be difficult to ascertain whether SSO is the right choice for your organization, so it's important to analyze the pros and cons. Let's take a look at five of the key comparisons between having SSO or not.
5 Pros Of SSO
Improved Security: SSO offers a single point of authentication to access multiple applications. This reduces the risk of stolen passwords and other security threats. NinjaAuth leverages two-factor authentication to ensure that only authorized users can access the system.

Reduced Costs: SSO eliminates the need to manage multiple authentication systems, resulting in cost savings. Moreover, NinjaAuth offers cloud-hosted authentication, eliminating the need to maintain on-premise infrastructure.

Increased Efficiency: SSO simplifies the login process, allowing users to access multiple applications with a single login. This saves time and effort, helping businesses to improve their efficiency.

Improved User Experience: NinjaAuth provides a seamless user experience across multiple applications. This enables users to access their preferred applications without remembering multiple passwords.

Enhanced Compliance: NinjaAuth ensures that all authentication is in line with industry regulations, allowing businesses to comply with industry standards.
5 Cons Of SSO
Security Risks: Single sign-on has the potential to create security risks. If a malicious actor can gain access to a user's single sign-on credentials, they could have access to all of the systems that are connected to the single sign-on system.

Loss of Control Over User Accounts: With single sign-on, organizations may lose control over user accounts. If a user loses or changes their credentials, the organization may not be able to regain access to their account.

Increased Complexity: Single sign-on can be complex to implement and maintain. Organizations must ensure that all of their systems are compatible with the single sign-on system and take steps to ensure the system remains secure.

Difficulty in Troubleshooting: Single sign-on systems can be difficult to troubleshoot if there are user authentication or access issues. Organizations may need to review the entire system to identify the source of the problem.

Operational Overhead: Single sign-on systems can require significant operational overhead. Organizations must dedicate resources to maintaining and monitoring the system to ensure it functions properly.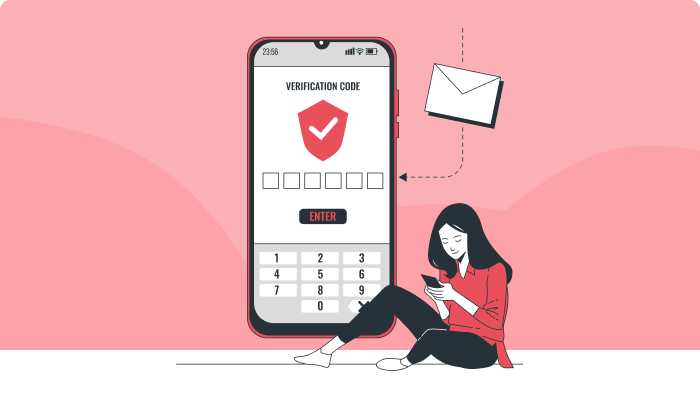 Conclusion
SSO is a great way to manage user authentication and authorization, but it's not the right solution for every organization. Organizations should consider the pros and cons of any technology decision before implementing SSO in their environment. The benefits of SSO are significant: improved security, better usability, lowered costs associated with managing passwords, and reduced admin overhead. But there can be downsides too, including potential performance issues caused by increased reliance on external services and privacy concerns related to how data is shared across multiple systems. A thorough assessment of your business needs will help you decide if SSO is the right choice for you.
In addition to evaluating the pros and cons outlined above, organizations should also consider which protocol works best for them, SAML 2.0 (Security Assertion Markup Language), OpenID Connect (OIDC), Security Assertion Protocol (SASL) or OAuth 2.0 (OAuth). All four provide different levels of assurance when authenticating users and have varying requirements regarding setup time, complexity and cost. NinjaAuth offers an easy-to-implement version of these protocols that has been specifically designed to meet the needs of small businesses looking for simple yet secure single sign-on solutions.
Why Choose 500apps?
#1
All-in-One Suite with more than 50 apps
#2
Everything you need today and in the future for all departments
#3
Unbelievable value - the lowest pricing you will ever find
#4
Hosted in 6 locations for compliance and blazing speeds
#5
24/5 Support - FREE chat, email and phone
#6
Uncapped features - limits you will never reach humanly
#7
Managed and maintained everyday by a dedicated team
#8
No downtime - comes with a 99.9% uptime guarantee
#9
Supports a number of international languages
#10
We've everything covered - 90k+ trust us with their business
Join the SaaS Revolution
All-in-One Suite of 50 apps

Unbelievable pricing - $14.99/user

24/5 Chat, Phone and Email Support