6 Do's and Don'ts of Creating a Successful Content Calendar
Have you ever wanted to create your content calendar but didn't know where to start? Whether you are an agency, marketer or business owner, having a successful content calendar is key for any organization. But how do you plan one that works? In this article, we will discuss the 7 Dos and Don'ts of Creating a Successful Content Calendar to ensure your content strategy is spot on!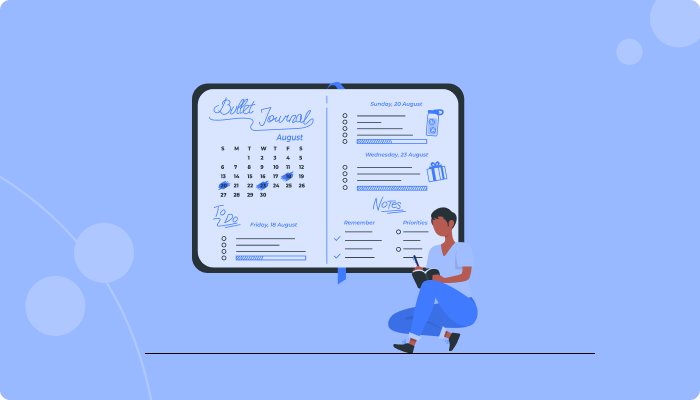 Content calendars may seem daunting at first glance, but there's a lot to consider when creating yours. From setting goals and objectives, planning out topics and designing visuals, what looks like chaos in the beginning slowly comes together into something beautiful if done well. To ensure success with your content calendar, it's important to follow these essential dos and don'ts.
Why Do We Need a Content Calendar?
We all know the importance of a content calendar system in increasing engagement and website traffic. But why exactly do we need a content calendar? A content calendar:
Helps track upcoming posts and allows for easier organization and planning.

Facilitates consistency in messaging and visuals across different channels.

Helps identify trends and relevant topics for your audience.

Gives you time to brainstorm ideas, review analytics from past campaigns, and create compelling copy or visuals.
Doing so sets you up for success with each piece of content released. All these factors make clear why having a consistent and organized approach to managing our content is essential: with proper management strategies in place, businesses can maximize their reach while keeping things running smoothly.
6 Do's for a Successful Content Calendar
Creating an effective content calendar is essential for any successful business. It helps to plan and organize your marketing campaigns and track their progress over time. To ensure a smooth process of producing relevant content, there are certain do's that you should follow when creating your calendar.
Research Your Target Audience
Researching your target audience is crucial when creating an effective content calendar. Knowing who you're trying to reach and what language they use can help inform the content planned for upcoming months. It also helps with understanding which channels are best for reaching them and informing any social media campaigns that accompany the content.
To ensure success in this area, there are several steps you should take:
Research their demographics, age range, location & gender.

Understand what topics or conversations interest them.

Monitor how often they engage with different types of content.
When researching your target audience, remember that not everyone will be interested in the same type of content or respond to certain messages in the same way. To get an accurate picture of who you're targeting, try surveying people within your customer base and conducting market research through test groups and focus groups, if possible. This data can then create tailored messaging within your social media content calendar.
Set Goals
When creating a successful content calendar, it's important to set well-defined goals. Doing this will give your team the necessary direction and focus on getting the most out of each piece of content you create. A good starting point is to decide what kind of impact you want with your content: Are you looking for increased brand awareness? Or do you want more people engaging with your posts?
Once you've identified these goals, use NinjaContent to stay on track as you develop campaigns. This tool can help ensure that your efforts are aligned with those objectives. It also provides easy access to data from previous campaigns so that you can make informed decisions about what works and what doesn't when crafting future pieces of content around a specific topic or message.
Understanding how different types of content perform in relation to one another is key when building an effective content calendar. With NinjaContent, you can easily compare metrics such as engagement rates, reach and shares between various formats like blog posts, videos or visuals. This allows you to fine-tune your strategy according to the results and maximize the return on investment for every post associated with it.
Plan Ahead
Planning is key to creating a successful content calendar. Without proper organization and planning, your social media content planner can quickly become chaotic. To make sure you're getting the most out of it, take the time to plan.
Using NinjaContent, you'll be able to create an effective schedule for posting. You can easily identify which content works best on each platform, track progress against goals over time and compare performance across multiple accounts. Plus, with detailed analytics reports, you can measure how well your content is doing and adjust accordingly.
NinjaContent simplifies the planning process so that you don't have to worry about missing deadlines or losing sight of what needs to be done. With its user-friendly interface, and easy access to insights and data analysis tools, it's never been easier to get organized and keep up with current trends in social media marketing. It's no wonder why Ninjacontent is one of the leading solutions for managing content calendars!
Make It Visible
Making your content calendar visible is essential to creating a successful strategy. By ensuring everyone involved in the process has access to it, you can ensure that all marketing efforts are aligned and working towards a common goal.
Creating visibility should also extend beyond just your internal team; social media calendars, for example, help keep both external stakeholders and customers informed about upcoming content initiatives. As such, having an up-to-date version of the content calendar available at any given time will make sure people know what's coming next from your business.
Track Performance
Tracking the performance of your content calendar is essential for success. To ensure you're getting the most out of it, use content marketing software like NinjaContent to measure how effective each piece of content was and adjust accordingly. This way, you'll be able to identify which topics resonate with customers and what's not working as well as expected.
Incorporating such a tool into your content plan allows you to easily track metrics such as reach, engagement rate, clicks and more in one place. With this data, you can determine whether or not certain pieces of content have successfully moved the needle when it comes to achieving both short-term and long-term goals.
By leveraging tools like NinjaContent to monitor progress throughout the year, you'll be equipped with valuable insights that will help improve your overall campaigns over time and guarantee maximum ROI from your efforts.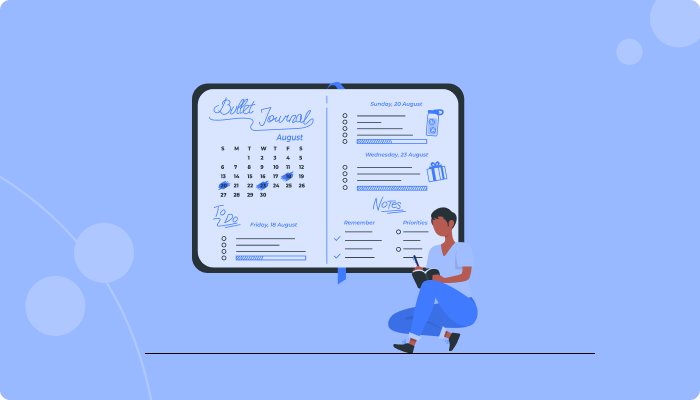 Be Flexible
When it comes to creating a successful content calendar, flexibility is key. Even with the most robust social media planner, things can change quickly, and you must be willing to adapt your strategy accordingly. That's why it's important to leave room for changes in your plan that are often necessary due to market shifts or seasonal trends.
NinjaContent makes this process easy by allowing you to edit and modify existing plans as needed. They provide detailed analytics so you can track performance over time and make any adjustments as needed, including unexpected ones! This helps ensure that your content remains relevant and engaging even when circumstances change.
6 Don'Ts to Avoid for a Successful Content Calendar
Nobody wants to create a content calendar that fails, so it's important to remember the don'ts. There are several pitfalls and no-nos for creating an effective content calendar, but here we'll focus on six major ones.
Don't Overcomplicate Your Content Calendar
When creating a content calendar, it's important not to overcomplicate things. One of the biggest mistakes many people make when building their content calendar is making it overly complex or too detailed. Here are 5 reasons why you should avoid this:
Remembering all the details and nuances can be difficult if you have an overly complicated plan.

You'll spend more time managing your schedule than getting creative and crafting great content.

Having too much detail in your calendar leaves little room for flexibility - what happens if something comes up?.

There will be less motivation to get started on new projects because there's so much planning involved.

Making changes to an overly-complex plan is harder than one with fewer moving parts.
It's better to keep your content calendar simple by setting realistic goals, breaking them down into manageable tasks, and sticking to those deadlines. Doing this allows you to stay organized without sacrificing creativity or having unrealistic expectations.
Don't Overlook the Importance of SEO
When creating a successful content calendar, it's important not to overlook the importance of SEO. Search engine optimization (SEO) should be part and parcel of your overall content strategy. By considering keyword research and optimizing for targeted phrases that people are searching for, you can ensure that your content will reach its intended audience more easily.
Don't Forget to Monitor Progress
When creating a successful content calendar, don't forget to monitor progress. This includes analyzing the performance of your published content and making adjustments based on what works and doesn't work. Here are three key components to monitoring progress:
Track important metrics such as engagement rate, traffic sources, referrers, and conversion rates.

Analyze the effectiveness of different channels in terms of reach and impact.

Evaluate any changes you make to see if they have a positive or negative effect over time.
It's also essential to keep track of how quickly you're achieving goals with each piece of content that you produce so that you can adjust accordingly. Additionally, understanding which topics resonate best with your audience will help inform future content strategies and ensure success.
Don't Rely on Automation Alone
When it comes to creating a successful content calendar, there are better approaches than automation. Automation can be useful in streamlining certain tasks and ensuring deadlines are met, but you still need human oversight for any meaningful progress. Relying too heavily on automated tools could mean missing out on important opportunities or making mistakes that someone with more experience would have otherwise caught.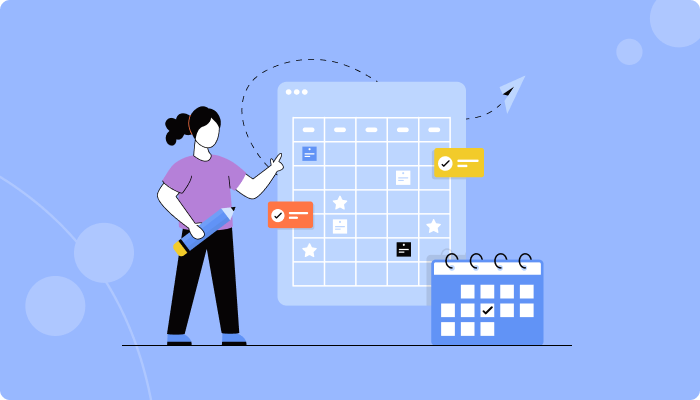 Don't Miss Deadlines
Sticking to your content calendar's deadlines is essential for success. Missing these can affect the overall quality of your work and possibly even cause a chain reaction of delays in other areas. You must take this seriously from the start, don't fall behind!
There are a few ways to ensure you meet all deadlines:
Prioritize tasks based on urgency; if something needs to be done sooner rather than later, make it a priority.

Break down large tasks into smaller chunks, making them easier to complete without feeling overwhelmed.

Schedule regular check-ins with yourself or team members to stay on track.

Set reminders ahead of time and plan accordingly.
It may seem like an extra hassle initially, but paying attention to details when meeting deadlines will pay off in the long run. Not only will it help save you time by avoiding potential complications due to missed dates, but it'll also give you more confidence in taking on bigger projects and challenges in the future.
Don't Forget to Engage with Your Audience
Engaging with your audience is important in creating a successful content calendar. After all, it's the engagement that helps to drive conversions and leads. It's not enough just to put out content; you need to make sure people are responding to it somehow.
When it comes to engaging with your readers, there are several things you can do. You should use social media platforms like Facebook, Twitter, and Instagram to share links to your website or blog posts. Additionally, comment on other people's posts on these sites. This will help increase visibility for both parties involved! Finally, consider setting up polls or surveys on your site so users can provide feedback about their experience.
Get started with the leading Content Calendar Tool today! Sign Up 14 Day Trial
Conclusion
Creating a successful content calendar requires the right combination of planning, research and creativity. By planning ahead, researching your target audience, setting goals and using tools such as NinjaContent, you can create an effective content calendar that will help you achieve your business objectives. Monitoring progress along the way is also essential to ensure deadlines are met and adjust plans as needed. Finally, engaging with your audience regularly is key for building relationships, understanding their needs and ensuring they receive value from your content. A well-thought-out content calendar can be a powerful tool for businesses looking to increase engagement levels on their website or social media channels.
Why Choose 500apps?
#1
All-in-One Suite with more than 50 apps
#2
Everything you need today and in the future for all departments
#3
Unbelievable value - the lowest pricing you will ever find
#4
Hosted in 6 locations for compliance and blazing speeds
#5
24/5 Support - FREE chat, email and phone
#6
Uncapped features - limits you will never reach humanly
#7
Managed and maintained everyday by a dedicated team
#8
No downtime - comes with a 99.9% uptime guarantee
#9
Supports a number of international languages
#10
We've everything covered - 90k+ trust us with their business
Join the SaaS Revolution
All-in-One Suite of 50 apps

Unbelievable pricing - $14.99/user

24/5 Chat, Phone and Email Support