Top 15 Applicant Tracking Systems (ATS) Of 2023 - Choose The Best One
When choosing an Applicant Tracking System in 2023, it's important to consider the options and select the best one for your organization. There are a variety of ATSs available on the market with varying features, functions, and price points. It can be difficult to narrow down the choices and make an informed decision. This article will explore some of the top 15 Applicant Tracking Systems (ATS) of 2023, so you can decide which is right for you.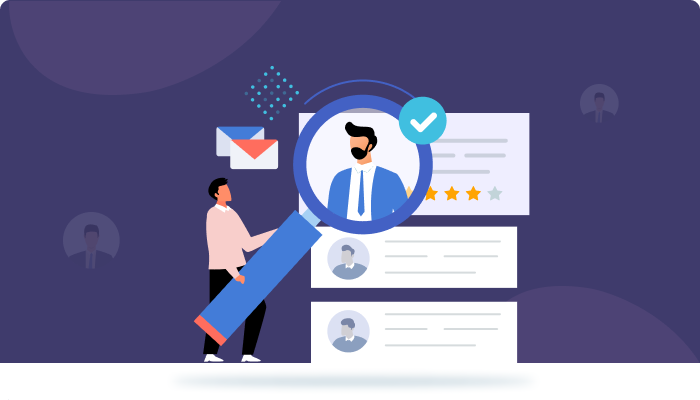 Finding the right Applicant Tracking System isn't just about finding one that meets your budget and needs; it's also about ensuring it fits your organization's culture. Consider each system's features before deciding which one is right for you in 2023.
Top 15 Applicant Tracking Systems (ATS) of 2023
The digital world has revolutionized how recruiters manage their hiring processes by streamlining workflow and automating tedious tasks such as scheduling interviews, tracking applicants' progress throughout the recruiting process, and managing documents. An applicant tracking system is a tool that helps employers keep track of job applications from start to finish. It enables organizations to quickly identify qualified candidates, collaborate on resumes and other materials, and make informed decisions about who they should hire.
These tools have become increasingly popular over the past few years due to their ability to significantly reduce time-to-hire while providing valuable insights into an organization's talent pool. With so many choices out there, it can be hard to decide which one is best suited for your company's needs. To help you make an informed choice, we've compiled a list of the top 15 ATS of 2023 based on key features like user interface design, ease-of-use, cost effectiveness, scalability and customer service support. Keep reading to learn more about these systems!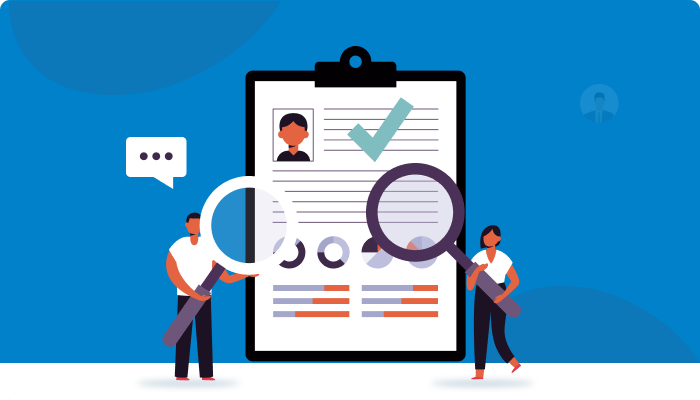 Jobvite
Jobvite is a well-known Applicant Tracking System (ATS) used by many companies. It provides an easy and efficient way to search, source, and track job candidates. Its user-friendly interface enables recruiters to find information on potential applicants and quickly make decisions. Jobvite also offers powerful analytics tools that help employers better understand their recruiting process, identify areas of strengths/weaknesses, and make data-driven decisions. Additionally, it offers automated marketing campaigns tailored to the company's needs for a specific position or hiring goal.
Overall, Jobvite stands out among other ATS platforms due to its comprehensive range of features designed specifically with staffing professionals in mind. With its intuitive design, ease of use, robust reporting tools, and customizable marketing capabilities, it is one of the top contenders when choosing an ATS platform in 2023.
Bullhorn
Bullhorn is one of the top 15 Applicant Tracking Systems (ATS) of 2023. It's a powerful, cloud-based recruitment platform that helps companies streamline their recruiting process. With Bullhorn, businesses can manage and track their candidates in real-time while providing them with helpful tools such as job postings and automated email campaigns.
Bullhorn is designed to help employers find the best talent fast. Its robust feature set ensures that each application receives attention from the right person at the right time, so they get all potential hires. With its intuitive interface, streamlined user experience, and extensive customer support network, Bullhorn is a great choice for those looking to upgrade their ATS in 2023.
iCIMS
iCIMS is a cloud-based applicant tracking system that has been around since 2000. It's an all-in-one platform for recruiting, onboarding and managing your talent pipeline. The software offers features such as automation of recruitment processes, candidate management tools and analytics to help with decision-making. Its easy-to-use interface makes it one of the most user-friendly ATS on the market.
When comparing iCIMS to other top 15 ATSs for 2023, what stands out about this program is its comprehensive suite of features, customizable workflow options and excellent customer service team who are always available to answer any questions or provide assistance when needed. All these factors make iCIMS a great choice for businesses looking to take their recruitment efforts to the next level.
JazzHR
JazzHR is a powerful applicant tracking system with comprehensive features and easy-to-use tools. With this ATS, users can post jobs to more than 100 job boards with just one click, track applicants throughout their journey, and make smarter hiring decisions using advanced analytics. It also provides an intuitive interface for applicant searching, sorting, and managing - making it easier to identify the best candidates quickly and accurately.
JazzHR is an excellent choice if you're looking for a modern ATS with robust features at an affordable price point. From automated onboarding processes to AI-driven insights about candidates' qualifications, this platform makes it simple to find the right person for the job without breaking the bank.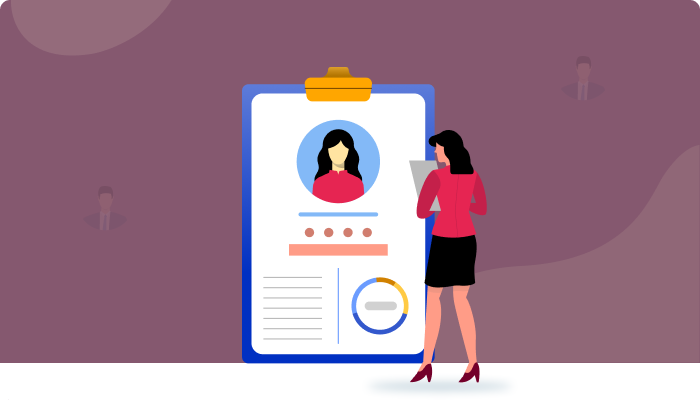 SmartRecruiters
SmartRecruiters is one of the top 15 applicant tracking systems (ATS) of 2023. It's a great choice for businesses looking to streamline their recruitment process and those who want an all-in-one solution that can handle recruiting and onboarding tasks.
Overall, SmartRecruiters stands out from its competitors by offering a comprehensive suite of tools for managing talent acquisition in a user-friendly way. Its intuitive interface makes it easy for any organization, and its powerful analytics help ensures you hire the right candidates quickly and efficiently.
BambooHR
BambooHR is an applicant tracking system (ATS) that has been growing in popularity since it was established in 2008. It's among the top 15 ATSs of 2023 and is renowned for its user-friendly interface, automated features, and customizable reporting options. With BambooHR, employers can easily manage their recruitment process from start to finish without too much manual input.
Overall, BambooHR provides everything necessary for businesses to hire qualified applicants efficiently and successfully. From detailed analytics to automatic emails sent out to potential candidates - this platform ensures a smooth transition between each stage of the recruiting process while providing quality results every time.
Zoho Recruit
Zoho Recruit is an applicant tracking system that has been around since 2023. It offers a comprehensive yet easy-to-use platform for managing job postings and recruiting activities. Its main focus is on helping recruiters to source, screen, and manage candidates effectively. Zoho Recruit's features include customizable job boards, candidate portals, automated workflow processes, AI-powered resume parsing tools, interview scheduling tools, and analytics dashboards. This makes it one of the most popular ATSs among recruiters in 2020.
Overall, Zoho Recruit is an excellent choice for a reliable ATS solution that can streamline recruitment processes while providing deep insights into current hiring trends. The platform's ease of use allows users to quickly set up their accounts and engage potential candidates immediately, saving them valuable time and resources throughout the process.
Oracle Taleo
Oracle Taleo is one of the top 15 applicant tracking systems (ATS) of 2023. This comprehensive ATS has been designed to meet changing recruiting needs and ensure a successful recruitment process. It's also optimized for scalability, handling large volumes as your business grows.
Finally, Oracle Taleo offers an intuitive user interface that makes it easy to navigate through candidate profiles, job descriptions, workflow configurations, reporting tools, etc., without needing extensive training or technical knowledge. The system also provides real-time analytics so you can track progress throughout each step of the recruitment process and take action when needed. All these features combined help create an efficient recruiting experience while ensuring every hire meets justifiable standards.
Lever
Lever is an increasingly popular applicant tracking system (ATS). It stands out from the competition in that it strongly emphasizes collaboration. Lever makes it easy to share feedback among hiring teams so that they can make decisions quickly and efficiently. This ATS also offers automated candidate sourcing capabilities – making it easier than ever to find the right candidates for your open positions.
Overall, Lever is an excellent choice for organizations looking for a comprehensive ATS solution with powerful collaboration features and advanced analytics capabilities. Its user-friendly interface makes it even more attractive as an option for companies seeking a modernized recruiting experience.
Recruiterbox
Recruiterbox is one of the top 15 applicant tracking systems (ATS) for 2023. It's an all-in-one recruitment software that helps companies streamline their recruitment process, from job postings and sourcing to interviewing and onboarding.
What really sets Recruiterbox apart is its AI-driven automation capabilities. This feature allows recruiters to automate mundane tasks such as scheduling emails or resending documents so they can focus on higher-priority activities like nurturing relationships with potential candidates. Plus, it helps them save valuable time by automating tedious processes like gathering feedback from interviewers and evaluating applicants against pre-defined criteria. All these factors make Recruiterbox a great option for any business looking for an efficient way to find qualified talent fast!
PCRecruiter
When finding the best applicant tracking system (ATS) for 2023, PCRecruiter is a top contender. This ATS stands out from its competitors with its wide range of features and scalability options designed to adapt to companies of all sizes. With this system, recruiters can easily create targeted job postings that attract high-quality talent while managing their entire recruiting process in one place.
Overall, PCRecruiter has an impressive array of features designed specifically for streamlining recruitment processes in 2021 and beyond. Its intuitive design and powerful automation capabilities make it an ideal choice for companies looking for a reliable ATS solution that will deliver long-term results without breaking the bank.
Workable
Workable is an applicant tracking system (ATS) that stands out for its user-friendly design, intuitive navigation and focus on productivity. It provides a centralized hub to easily manage job postings, candidate pipelines and communication channels in one place. Workable also includes features like automated reminders, email templates, auto-tagging and predictive analytics, which help streamline processes and save time. As well as providing tools to support the recruitment process, it offers insights into key metrics such as time-to-hire, cost of hire and diversity initiatives so recruiters can better measure their efficiency.
For those looking for a comprehensive yet easy-to-use ATS solution in 2023, Workable should be high on their list. It provides a wealth of powerful automation options and gives employers insight into how effective their recruitment efforts are, making it ideal for businesses wanting to elevate their hiring performance.
Avature
Avature is one of the top 15 applicant tracking systems (ATS) of 2023. It offers a comprehensive range of features and capabilities to help streamline recruitment processes. From job posting, candidate sourcing, screening, interviewing and hiring management - Avature provides all the necessary tools for successful applicant tracking.
Overall, Avature is an excellent choice for Applicant Tracking Systems for the year 2023 – offering unbeatable value for money and robust functionality needed by today's HR teams. Its powerful analytics suite allows users to gain insights into their recruitment process and make data-driven decisions about their talent acquisition strategies.
JobAdder
JobAdder is a leading ATS system that offers a wide range of features to help you manage the recruitment process. With JobAdder, you can easily add, track, and manage candidates, positions, and other data.
One of the key features of JobAdder is its candidate relationship management system (CRM). This powerful tool allows you to track and manage your interactions with candidates, from initial contact through to the final hiring decision. With JobAdder, you can easily view a candidate's resume, cover letter, and application status, as well as keep track of any notes or feedback you have about the candidate.
JobAdder also includes a powerful search function that allows you to quickly find the right candidates for your open positions. You can search by keywords, location, education, and work experience, making it easy to find the best fit for your company.
RecruitHire
RecruitHire is a one-stop recruiting system that allows you to add, track, and manage candidates, positions, and other data. It is part of the 500apps Infinity suite, which costs $14.99 and includes 50+ apps for growing businesses. With RecruitHire, you can shortlist, schedule, and interview candidates faster through an all-in-one recruitment software.
One of the key features of RecruitHire is its resume parser. This powerful tool allows you to extract important information from resumes, such as contact information, education, and work experience, and automatically populate it into your recruitment database. This makes it easy to search and sort through resumes, and quickly identify the most qualified candidates.
Another important feature of RecruitHire is its email integration. This allows you to receive and respond to job applications and resumes directly from within the system, making it easy to keep track of your recruitment process.Ats
RecruitHire also includes a career portal, which allows job seekers to apply for positions directly through your website. This makes it easy for you to reach a wider audience and increase your chances of finding the right candidate for your open positions.
In addition, RecruitHire also includes smart bots that can help you automate the recruitment process. For example, you can set up a bot to automatically send out interview scheduling emails to candidates, or to remind you to follow up with candidates who haven't yet responded to your messages.
RecruitHire also allows you to integrate with other recruitment applications like HRSprout, which can help you keep track of your employees and manage your employee data more effectively.
RecruitHire is a great option for companies looking to streamline their recruitment process and find the best talent. It's an all-in-one solution that offers a range of features that can help you to automate the recruitment process and make it more efficient.
Get started with the leading Applicant Tracking System today! Sign Up 14 Day Trial
What To Look For When Choosing An ATS Provider
Choosing the right applicant tracking system (ATS) provider is essential for any business. There are various factors to consider when selecting an ATS that best fits your organization's needs. Let's look at some key components you should evaluate while choosing an ATS provider.
To start, make sure that you select a vendor with experience in providing ATS solutions and services so they can ensure smooth implementation and ongoing support. It's also important to determine if the service offers customization options so your organization can access features tailored to its specifications. When picking out an ATS platform, be certain it can seamlessly integrate with existing systems like human resources information management software or customer relationship management platforms. Additionally, figure out how much training the vendor provides for their product; this could include onboarding sessions, webinars, and after-sale technical assistance.
The last factor to keep in mind is scalability—make sure that the chosen ATS solution can accommodate future growth, such as additional users or greater data storage capacity. Your company won't need to switch providers once those requirements become necessary. With these considerations in mind, businesses are better equipped to find an appropriate ATO provider that meets their current and future needs.
Conclusion
In conclusion, many different Applicant Tracking Systems (ATS) are available for businesses to choose from in 2023. Each ATS offers unique features and benefits that can be tailored to a company's specific needs. Jobvite, Bullhorn, iCIMS, JazzHR, PCRecruiter, Workable and Avature are some of the top 15 ATS providers of 2023, with their advantages and disadvantages.
When choosing an ATS provider, it is important to understand what features you need and how they fit within your budget. It's also useful to compare different providers' pricing options and customer service reviews before deciding. Additionally, look into each provider's data security measures in place so that your business's confidential information remains safe.
Overall, selecting an ATS provider involves careful consideration on the employer's part, but doing so can ensure greater efficiency when recruiting new employees while saving time and money in the long run. With this guide providing insights on popular ATS solutions and considerations when selecting one, employers should have no problem finding the right solution for their organization's needs.
Why Choose 500apps?
#1
All-in-One Suite with more than 50 apps
#2
Everything you need today and in the future for all departments
#3
Unbelievable value - the lowest pricing you will ever find
#4
Hosted in 6 locations for compliance and blazing speeds
#5
24/5 Support - FREE chat, email and phone
#6
Uncapped features - limits you will never reach humanly
#7
Managed and maintained everyday by a dedicated team
#8
No downtime - comes with a 99.9% uptime guarantee
#9
Supports a number of international languages
#10
We've everything covered - 90k+ trust us with their business
Join the SaaS Revolution
All-in-One Suite of 50 apps

Unbelievable pricing - $14.99/user

24/5 Chat, Phone and Email Support