Tips and Strategies for Increasing App Engagement and Performance
Are you looking to increase the engagement and performance of your app? It is no secret that having a successful mobile app can be the difference between success and failure in this digital age. To help you reach those goals, here are some tips and strategies for increasing app engagement and performance.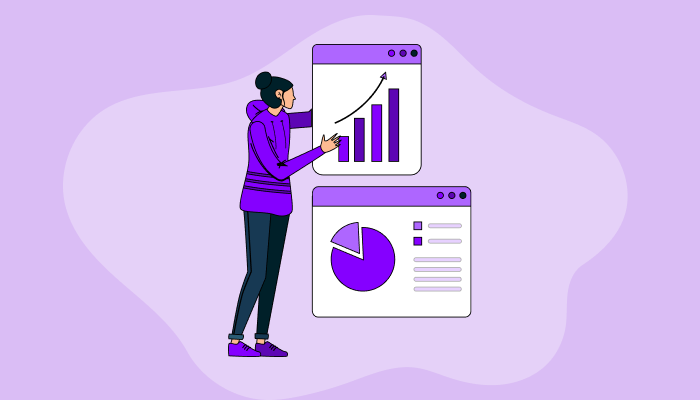 Knowing what will make users return time after time is key to increasing engagement and performance. This article provides helpful advice on creating an engaging user experience and tracking metrics so you know where to focus your efforts.
It may seem daunting at first, but with the right knowledge, tools, and dedication, you can optimize your mobile application's success. Read on for more information about developing a successful mobile strategy!
What Is an App Engagement?
App engagement measures user interaction with your app, including frequency and duration. It's a key metric to understand how users interact with an app, which can then be used to improve performance and increase customer loyalty. App engagement also depends on how well an application meets the needs of its users; if it fails to do this, it may not return or refer others to download it. Here are some of the ways to improve app engagement:
Focus on usability and functionality to encourage frequent use.

Regularly add new features to keep users engaged.

Provide timely updates, bonus levels, and special rewards.

Use data analytics tools to gain insights into user preferences.

Pay attention to user needs and interests to improve engagement and performance.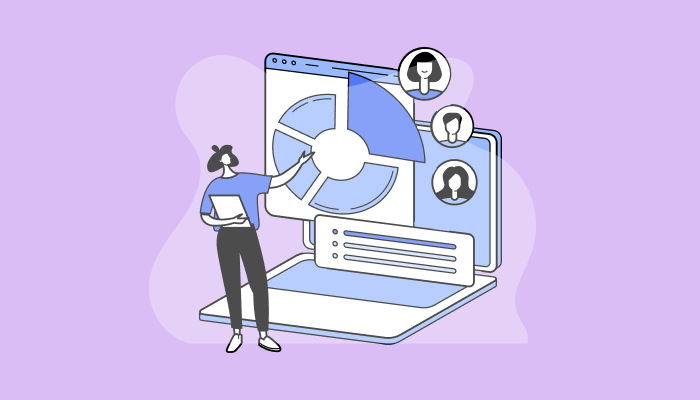 Importance of Optimizing App Engagement
Optimizing app engagement is essential for a successful mobile application. An effective way to increase user interaction and performance is by utilizing popup builders. Popup builders allow developers to quickly create custom notifications, messages, and alerts to improve the overall user experience.
Popups enable developers to track user interactions with the app and allow them to optimize engagement. They can be used to remind users of completing an activity or inform them about new products or features. Furthermore, popups can increase the visibility and usability of the app over time. In short, popup builders offer a powerful toolset for optimizing app engagement and performance, which should be noticed when developing a successful mobile application. With careful implementation, they can drive user interest and ultimately yield improved satisfaction and usage metrics results.
Tips and Strategies for Increasing App Engagement and Performance
App engagement is an important factor in the performance of any app. With effective strategies to increase it, users may gain full benefits from their apps. So what are some tips and strategies for increasing app engagement and performance? Let's take a look.
Focus on App Store Optimization (ASO)
When it comes to increasing mobile app engagement, App Store Optimization (ASO) is one of the most effective strategies. ASO essentially involves improving an app's visibility and ranking in various app stores, such as Google Play or Apple store. This can be done by optimizing keywords and metadata that are associated with the app. Additionally, implementing NinjaOnboarding will increase user retention while decreasing abandonment rates during onboarding processes.
Use Push Notifications Effectively
Using push notifications effectively is a powerful way to increase app engagement and performance. By utilizing analytics, you can tailor the content of your notifications so that they're relevant to your users' interests. Furthermore, NinjaOnBoarding empowers developers to send targeted notifications at the right time in each user's journey.
Analyze User Behavior
Analyzing user behavior is a critical step in increasing app engagement and performance. With NinjaOnboarding, it's easy to capture meaningful insights into how customers interact with your product or service. Through advanced user segmentation, you can better understand what users are doing within the app and why they're doing it, which helps you make informed decisions about improving the user experience.
Leverage Social Media
Leveraging social media is an effective way to increase app engagement and performance. Using user segmentation, you can identify your target audience and tailor content to them on the platforms they already use. This allows you to reach a larger audience than traditional marketing methods and helps create more meaningful connections with users.
Ninjaonboarding offers solutions that make it easy for developers to capture users' attention immediately. Through personalized onboarding experiences, Ninjaonboarding ensures users are quickly engaged after downloading the app by introducing key features in a fun and interactive way.
Get started with the leading App Engagement Tracker Tool today! Sign Up 14 Day Trial
Provide In-App Rewards
Providing in-app rewards is a great way to encourage users to become more engaged and increase performance. By offering incentives such as exclusive content, discounts, or virtual currency, you can incentivise users to return to your app repeatedly.
By utilizing NinjaOnboarding's feature set, you can provide customized onboarding experiences that cater to the user's needs from the get-go. This helps ensure they receive relevant rewards while understanding how best they can use your product immediately. From there on out, this will help maintain user engagement with new and existing customers!
Run A/B Tests
A/B testing is a great way of increasing app engagement and performance. It enables you to compare the changes you make within your app, allowing you to see which version works best for each user segmentation. With A/B testing, you can quickly test different versions of an app with small sample sizes without having to roll out any major changes across the board. Here are some tips for running effective A/B tests:
Set clear goals: Before starting any A/B test, it's important to set measurable goals to help guide your efforts. This could be anything from increasing conversions or reducing bounce rates on specific pages.

Choose what features to test: Once you have identified the goals of your experiment, it's time to decide what features should be tested. Consider elements like page design, copywriting style, navigation structure, and more when deciding what changes will yield the most significant performance improvements.

Monitor results closely: After launching your experiment, monitor its progress throughout the test by regularly checking key metrics such as conversion and user retention rates. Keep track of quantitative data (like revenue) and qualitative feedback (such as customer reviews).
Using NinjaOnboarding's powerful tools makes this process easier than ever before - creating experiments is simple and intuitive, so even those who don't have much technical experience can get started right away!
Monitor App Performance
Monitoring app performance is a critical part of customer success management. It can help you identify areas where your app needs to be improved and provide valuable insights into how users engage with it. Doing so helps ensure that customers have the best possible experience when they use your app and increases their chances of returning.
There are several ways you can monitor your app's performance:
Analyzing usage data: This includes average session length, active user counts, total downloads, etc. This data can help you understand how people use your app and what features they're most interested in.

Testing out new features: A/B testing is an effective way to see which changes will result in higher engagement levels. With NinjaOnboarding, you can quickly create experiments and track results over time.

Gathering feedback from users: Regularly asking for feedback is essential for understanding how customers feel about your product. You should also consider implementing surveys or other forms of customer satisfaction tracking to get more detailed insight into their experiences.
By monitoring app performance on an ongoing basis, you'll gain invaluable insights into customer behaviors and preferences information that will ultimately enable you to build better products and improve the overall user experience.
Offer Cross-Promotions
Cross-promotions are a great way to boost app engagement and performance. You can drive more downloads and increase user loyalty by offering special discounts or exclusive access to users. With the right user segmentation strategy in place, you'll be able to target different types of customers with relevant offers tailored specifically for them. This will ensure that your cross-promotions reach the most engaged users and don't go unnoticed!
At NinjaOnboarding, we're experts in creating effective cross-promotion campaigns that deliver real results. We have extensive experience crafting unique user segments based on activity level, demographic data, device type and other key metrics so that you get maximum impact from every promotion. Our team also provides insights into which promotions work best for each audience so that you can focus your resources on what works best for your business needs.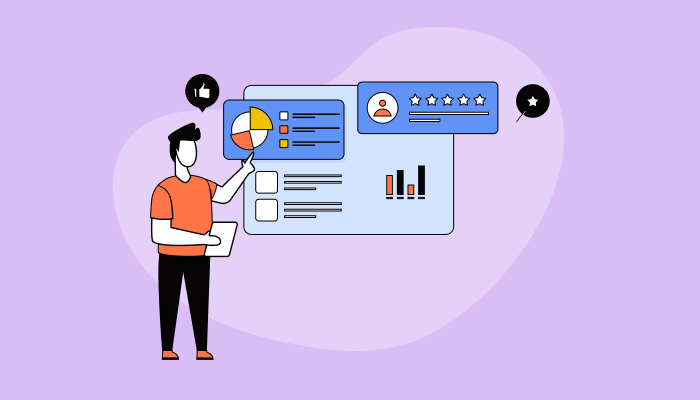 Use App Analytics
Using app analytics is a great way to increase app engagement and performance. Through user segmentation, you can identify your users, where they come from, and how often they use the app. With this information, you can tailor content for individual segments of your audience and develop personalized experiences that will improve overall engagement.
Track User Feedback
Tracking user feedback is essential to increasing app engagement and performance. Just like in online marketing, you need to keep a close eye on what users say to ensure your product remains relevant and engaging. With the right tools, such as NinjaOnboarding, you can quickly gather valuable data about user behavior and preferences which will help inform decisions around development and design.
Conclusion
App engagement and performance optimization are essential for any business that wants to increase its revenues from mobile apps. It's important to focus on App Store Optimization (ASO), use push notifications effectively, monitor app performance, offer cross-promotions, use app analytics, and track user feedback. These strategies will help you gain insights into your users and their needs to ensure a great experience with your app.
NinjaOnboarding can be an invaluable tool for optimizing app engagement and performance. By providing step-by-step onboarding processes tailored specifically for each user journey stage, businesses can create engaging experiences that keep users returning. This results in increased revenue over time and improved customer satisfaction levels.
Why Choose 500apps?
#1
All-in-One Suite with more than 50 apps
#2
Everything you need today and in the future for all departments
#3
Unbelievable value - the lowest pricing you will ever find
#4
Hosted in 6 locations for compliance and blazing speeds
#5
24/5 Support - FREE chat, email and phone
#6
Uncapped features - limits you will never reach humanly
#7
Managed and maintained everyday by a dedicated team
#8
No downtime - comes with a 99.9% uptime guarantee
#9
Supports a number of international languages
#10
We've everything covered - 90k+ trust us with their business
Join the SaaS Revolution
All-in-One Suite of 50 apps

Unbelievable pricing - $14.99/user

24/5 Chat, Phone and Email Support