9 Best Phone Dialer Software for All Your Outbound Calling
Are you looking for a phone dialer software that can help you with all your outbound calling needs? From small businesses to enterprise-scale companies, having the right tools is essential. It's important to choose an app or software that meets your specific requirements and provides features such as automatic dialing, call scheduling, analytics, customer relationship management (CRM) integration, and more.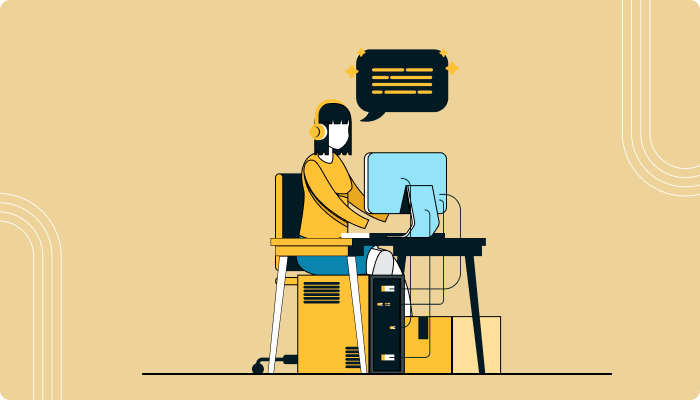 This article will discuss some of the best phone dialer software available today. We'll review their features and pricing plans so you can make the most informed decision when selecting one for your business. Furthermore, we'll provide our top picks for those who want to get started quickly and easily.
What Is a Professional Phone Dialer?
A phone dialer is a software system that helps streamline the process of making outbound calls. It can help businesses save time and resources by automating part or all of the calling procedure. The phone dialer software allows users to quickly contact multiple contacts at once, without having to manually type in each number. Additionally, it provides features such as call recording, caller ID, and automated follow-up messages for improved customer service. The main purpose of this technology is:
Professional phone dialer solution to manage campaigns better and track progress in real-time.

Advanced analytics capabilities to measure success metrics like response rate and conversion rate.

Improve sales productivity and customer satisfaction levels.

Stay competitive in the market.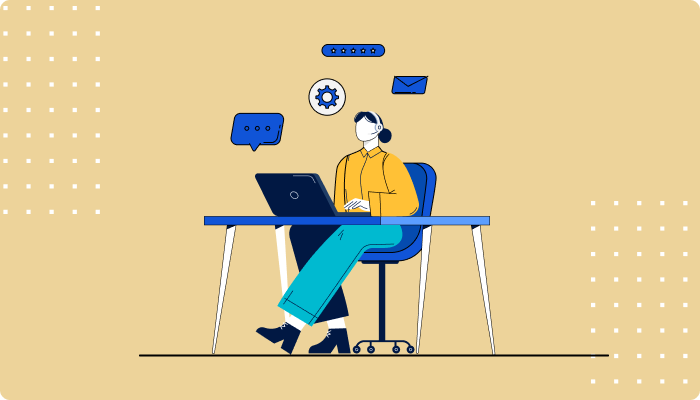 3 Tips While Choosing a Business VoIP Phone Dialer
When it comes to choosing a business VoIP phone dialer for your outbound calling, there are a few important tips to keep in mind. First of all, don't be tempted by free phone dialers, while these can come with some attractive features and no cost up front, they may not offer the most reliable service or scalability as you grow your business.
Check the Quality of Service
When choosing a business VoIP phone dialer, it's important to consider the quality of service. This means looking at factors like call analytics and customer reviews, as well as assessing how up-to-date the software is. Here are 3 key points to remember:
Analyze whether you have access to relevant data insights such as call analytics that can help you optimize your outbound calling campaigns.

Check user ratings and reviews before making any commitments with a particular provider. It's worth taking some time to read what other companies think about their services before investing in them.

Make sure that the phone dialer software is regularly updated with new features and bug fixes so you don't run into any problems down the line.
Once you've considered these considerations, you'll be ready to move onto evaluating cost options for your business VoIP phone dialer.
Consider the Cost
When considering the cost, it's important to look at all aspects of your outbound calling. Depending on the list management software you choose, there can be considerable differences in terms of price and features offered. It's wise to research which options are best for your budget, as well as what services they provide with their dialer solution such as customer support or list management.
Be sure to compare different solutions side-by-side to get a better idea of what each offers in terms of pricing structure. Consider any additional fees that may apply, such as setup costs or subscription plans. This way, you'll have an accurate assessment of how much you will spend over time using the best phone dialer software for all your outbound calling needs. Once you've done this research, you're ready to take a closer look at the company itself.
Research the Company
Researching a company is essential when selecting the best phone dialer software for your outbound calling. It's important to look into what type of system they offer, how user-friendly it is, and whether their customer service team is reliable. Here are 4 things you should keep an eye out for:
Check reviews from other customers that have used the same system in the past.

Make sure that the phone dialer system integrates with your existing tech stack.

Read up on any additional features or bonuses offered by the provider.

Ensure there is a secure payment procedure.
These points can help determine whether a particular system meets your needs and budget. Knowing this information will make selecting the right solution easier than ever before!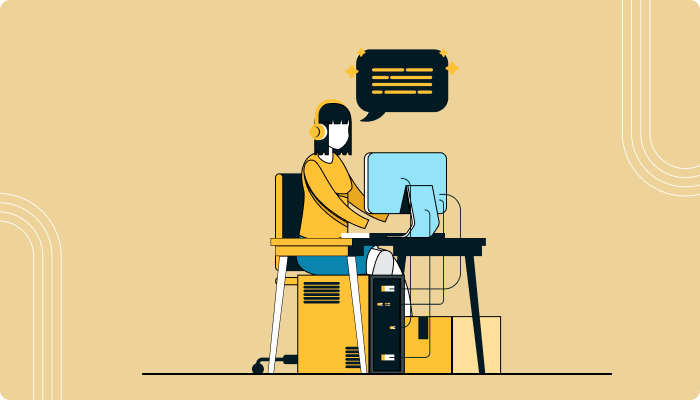 9 Best Phone Dialer Software for All Your Outbound Calling
You need to find the best phone dialer software if you have an outbound calling operation. Many options are available on the market, and it can be difficult to know which is right for your company's needs. That's why we've put together a list of nine of the best phone dialers that will provide all the features necessary for successful outbound calling operations.
Snom ONE
Regarding phone dialer software, snom ONE is a great choice. An Automatic Call Distributor (ACD) can handle multiple calls at once and route them efficiently. With features like call queuing, automated callback options for busy lines and caller identification, snom ONE makes outbound calling easier.
The system offers advanced call analytics with reporting capabilities that allow you to track your team's performance over time. There are also customizable templates to create unique scripts tailored to specific customers or clients as needed. Plus, the platform integrates seamlessly with other systems, such as CRMs and VoIP solutions, for enhanced functionality. All in all, snom ONE provides reliable and feature-rich phone dialer software for efficient outbound calling operations.
Zoiper
Zoiper is a powerful phone dialer software designed for outbound call centers. It offers an intuitive interface with easy-to-use features, allowing businesses to make and receive calls quickly. With Zoiper, users can customize their caller ID, view detailed analytics on each calling session, and access real-time reporting of call summary data. This makes it easier for businesses to track performance metrics such as average handle time or the number of successful calls made in a day.
In addition, Zoiper supports both SIP and VoIP protocols which allows businesses to create custom configurations that meet their own specific requirements. For example, they can configure multiple lines per user or set up automatic failover if one line fails. These advanced capabilities help ensure reliable outbound calling no matter what unexpected circumstances arise.
RingCentral
RingCentral is a popular phone dialer software for businesses. It offers various features and call center solutions to help you efficiently manage your outbound calls. Here are three reasons why RingCentral is the perfect choice for all your business needs:
Its comprehensive features make it an ideal solution for contact centers, offering everything from auto-dialing to voicemail transcription.

With its intuitive user interface, RingCentral makes managing outbound calling easier.

The platform also provides real-time analytics that enable you to track customer interactions and gain valuable insights into their behavior patterns. It offers great value for money, and RingCentral allows users to customize their experience according to their specific requirements. You can do everything from creating custom messages and setting up automated campaigns with this powerful yet easy-to-use tool.
VICIdial
VICIdial is a great choice for businesses looking for the best phone dialer software. It offers everything needed to make outbound calling an efficient and effective process. Here are some of its features:
Automated call distribution, allowing calls to be routed quickly and accurately.

Robust reporting capabilities, giving you insights into your customer service operations.

Advanced IVR options so customers can easily connect with the right departments. The intuitive interface makes it easy to manage leads and track data in real time, making Vicidial one of the top choices for outbound calling solutions.
3cx Phone System
The 3cx phone system is another great option for outbound calling. It has a range of features tailored to the needs of business users, such as call forwarding and recording capabilities. The user interface is intuitive, so it's easy to set up and manage your contacts and calls. Plus, you can customize the settings to suit specific customer requirements, making it an effective tool for sales teams and other outbound-calling professionals.
What really sets this software apart from other dialers is its flexibility in terms of scalability and interoperability with other applications. You can scale up or down depending on your organization's size, while integration with existing systems means that data sharing between departments becomes much simpler.
MyOperator
MyOperator is great if you're looking for an outbound calling solution. Not only does it offer powerful features, but its user-friendly design makes it easy to use and customize. It also integrates with leading CRMs like Salesforce, Hubspot, and Zendesk. Plus, the built-in call analytics gives you real-time insights into your outbound calls so you can tweak campaigns as needed.
If security is important to you, MyOperator has got you covered too! All calls are encrypted end-to-end using secure protocols such as TLS and SRTP. Additionally, all data stored in the system is subject to Australian privacy laws, which ensure maximum protection of customer information at all times.
CloudTalk
CloudTalk is an innovative cloud-based phone dialer software that provides users with powerful tools for outbound calling. It allows businesses to make calls using multiple devices, such as computers and smartphones while providing a wide range of features suited to their needs.
The user interface on CloudTalk has been designed for maximum efficiency and ease of use - meaning less time spent trying to figure out how it works and more time spent engaging customers. Integrating with other applications also gives businesses greater flexibility when managing customer engagements. Its scalability is also suitable for small startups up to large enterprises.
Callhippo
Callhippo is an outbound calling software for businesses and individuals. It offers a wide range of features like automatic call logging, automated dialing, call recording, customizable caller ID, and more. With its user-friendly interface that allows easy access to all the features and functions, it's no surprise why Callhippo has become one of the most popular choices among those looking for phone dialer solutions.
What sets Callhippo apart from other similar services is its affordability; they offer a flat monthly rate of $19.99 per user with unlimited calls and SMS messaging, making it very cost effective compared to other market options.
VoxDesk
VoxDesk from 500apps is a great option for all your outbound calling needs. It's an affordable solution at only $14.99 per month per user. Not to mention, it boasts plenty of features like smart call routing, advanced analytics and unlimited international calls that help you make the most out of every interaction with prospects or customers. With Voxdesk you can:
Manage call queues to avoid missing any opportunities.

Automate your sales process by setting up rules like automated follow-ups.

Track the performance of your team members in real-time.
The cloud-based platform also comes with integrations so you can connect your existing CRM systems and other tools for streamlined workflows and smoother conversations on calls. From tracking sales performance to automated lead generation, Voxdesk helps businesses increase efficiency and optimize their phone dialer software operations in no time.
Get started with the leading Phone Dialer Software today! Sign Up 14 Day Trial
Conclusion
Phone dialers play an essential role in connecting businesses with their customers. A good phone dialer should have a user-friendly interface, excellent call quality and be affordable for the business. The nine best phone dialer software solutions mentioned above all provide these features and a range of other useful features such as virtual extensions and custom greetings.
Before selecting a dialer it is important to research different companies and compare them based on their cost, features, customer service and reliability. After doing your research, you can decide which one is most suitable for your particular needs. MyOperator, CloudTalk, CallHippo, VoxDesk are all great options that come at varying prices, so there is something for everyone regardless of budget or size of the business.
Why Choose 500apps?
#1
All-in-One Suite with more than 50 apps
#2
Everything you need today and in the future for all departments
#3
Unbelievable value - the lowest pricing you will ever find
#4
Hosted in 6 locations for compliance and blazing speeds
#5
24/5 Support - FREE chat, email and phone
#6
Uncapped features - limits you will never reach humanly
#7
Managed and maintained everyday by a dedicated team
#8
No downtime - comes with a 99.9% uptime guarantee
#9
Supports a number of international languages
#10
We've everything covered - 90k+ trust us with their business
Join the SaaS Revolution
All-in-One Suite of 50 apps

Unbelievable pricing - $14.99/user

24/5 Chat, Phone and Email Support