Best PPC Management Software in 2023
MobileStorm is a PPC company that will improve your conversion rate and ROI. We offer specialized services for keyword research, campaign management & tracking.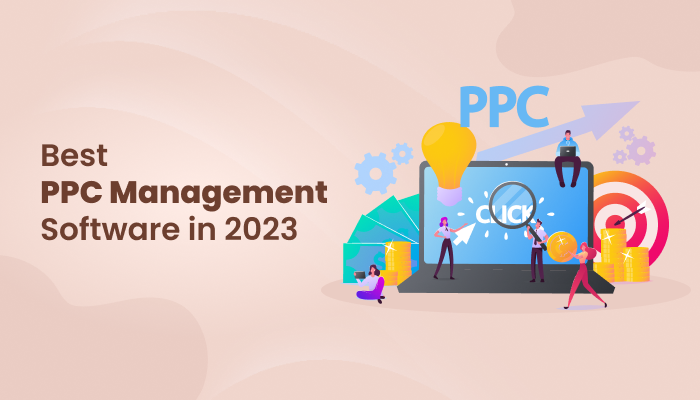 Pay-per-click (PPC) advertising is a form of online advertising in which advertisers pay a fee each time a user clicks on one of their ads. PPC management software helps advertisers manage and optimize their PPC campaigns and bids by providing features such as keyword research and ad creation.
The development of ppc management software has been influenced by technological advancements and shifts in the digital advertising industry. As PPC advertising became more popular among businesses seeking to reach customers online, the demand for effective PPC management tools increased. Early PPC management software offered basic features to help advertisers manage their campaigns.
As the digital advertising industry has developed, the market for PPC management software has become increasingly competitive, with various options available for advertisers. These tools now frequently offer advanced capabilities such as automated bidding, ad testing, and integration with other digital marketing platforms. Some PPC management software even utilizes artificial intelligence and machine learning to optimize campaigns and improve return on investment.
In conclusion, the market for PPC management software continues to progress and expand as the digital advertising sector grows. Advertisers have a wide range of choices when it comes to selecting the best PPC management tool for their needs, and the software is continually becoming more sophisticated and effective.
Benefits of PPC Management software
There are several advantages to using PPC management software to manage your pay-per-click (PPC) campaigns, including:
Improved Efficiency: PPC management software can help you save time and effort by automating tasks like keyword research and ad creation, allowing you to focus on other aspects of your digital marketing strategy.
Better Targeting: Many PPC management tools offer advanced features that can help you target the right audience for your ads, including options such as location targeting, demographic targeting, and audience targeting. Higher return on investment: PPC management software can help you maximize your return on investment by providing tools and insights to optimize your campaigns in any industry, be it real estate PPC or e-commerce campaigns. For example, some software can help you identify underperforming keywords and ad groups and make changes to improve their performance.
Increased Visibility: By using PPC management software, you can ensure that your ads are being shown to the right people at the right time, helping you increase your visibility online and reach more potential customers.
Enhanced Reporting: PPC management software usually provides detailed reports and analytics to help you track the performance of your campaigns. This can give you valuable insights into how your ads are performing and help you make data-driven decisions to improve their effectiveness.
15 Best PPC Management Softwares in 2023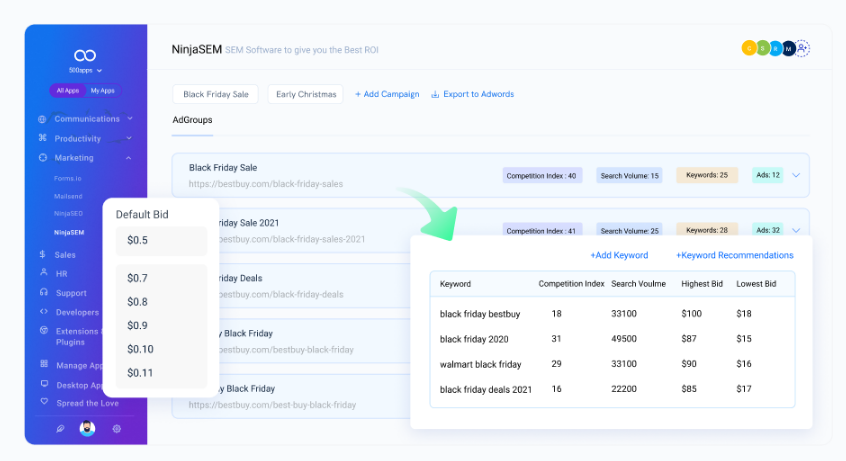 NinjaSEM is a PPC management platform that aims to help businesses enhance their paid search campaigns and increase their online presence. It offers various features to help businesses optimize their PPC performance and achieve their objectives.
Features:
PPC Campaigns: To improve your website's online presence and marketing efforts, you can create a strategic plan that includes:

Multiple Ad Groups: Grouping keywords that are commonly used in ad campaigns and dividing them into different product or service categories can help you target specific audiences.

Competitor Analysis: Examining the competition for a particular keyword can help you understand the demand and use it to attract targeted traffic.

Ad Copy Optimization: Tools like those offered by NinjaSEM can help you create compelling ad copy that captures the attention of potential customers and increases clicks. These tools may include features like ad copy testing and keyword insertion.

Bid Management: Tools from NinjaSEM or other providers can assist with managing PPC bids and maximizing the return on investment (ROI) from your PPC campaigns. These tools may include bid optimization and automatic bid adjustments based on performance.
ClickCease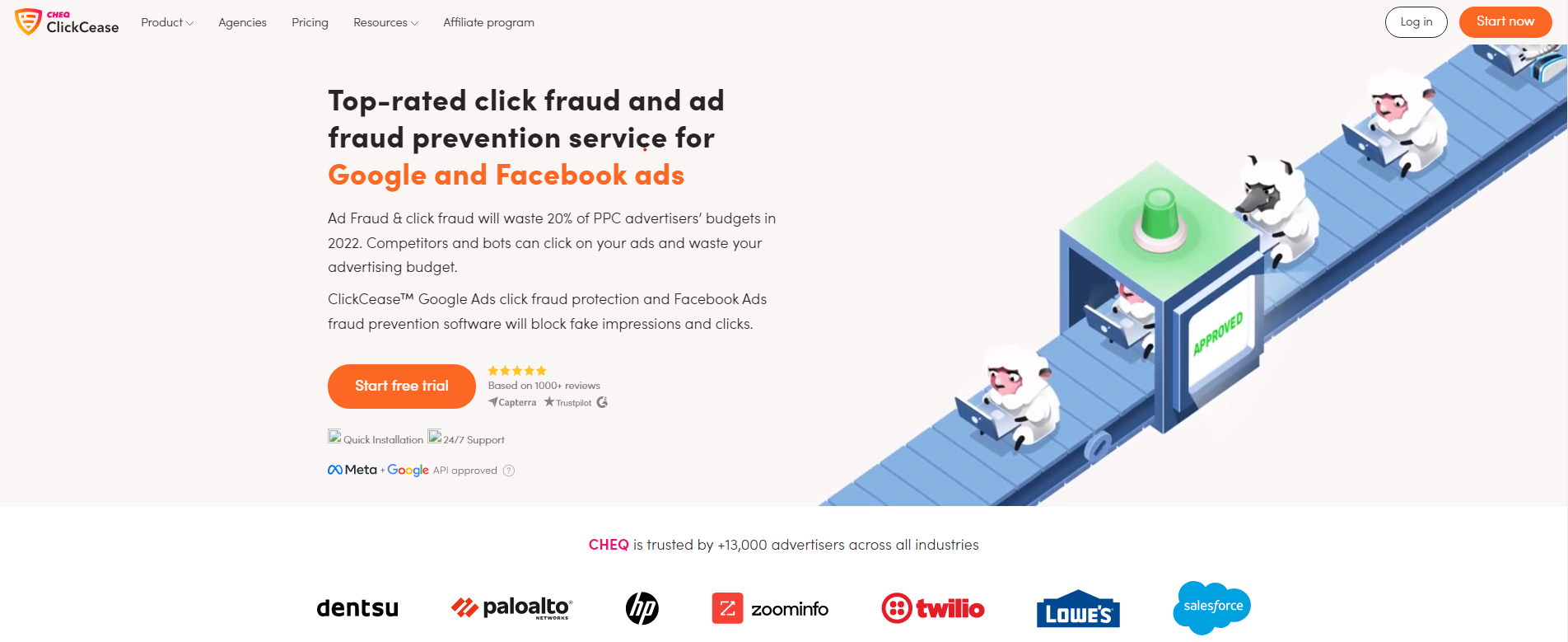 ClickCease is a PPC management software that helps businesses and agencies detect and block fake traffic on their websites. ClickCease enables users to generate white label reports to show clients how much money they have saved by blocking fake traffic.
ClickCease is compatible with Google and Bing Ads and also blocks bad traffic from Facebook Ads, including Instagram.
Features
ClickCease offers the following features to help manage your PPC campaigns:
Account Alerts: Real-time alerts notify you of any significant changes or irregularities in your PPC account, allowing you to quickly address potential issues and maintain the effectiveness of your campaigns.

Activity Monitoring: Continuous monitoring of your PPC campaigns ensures they are running smoothly and efficiently, freeing up time for you to focus on other aspects of your business.

Behavior Tracking: User behavior on your website is tracked, providing valuable insights into how visitors interact with your site and what they are interested in. This information can be used to improve your PPC campaigns.

Budget Management: Tools for managing your PPC budget and ensuring that you are spending your money wisely include budget tracking, bid management, and cost-per-click (CPC) optimization.

Competitive Analysis: Detailed analysis of your competitors' PPC campaigns allows you to see what they are doing and how you can improve your own efforts to stay ahead of the competition. This includes data on their ad copy, keywords, and more.
Optmyzr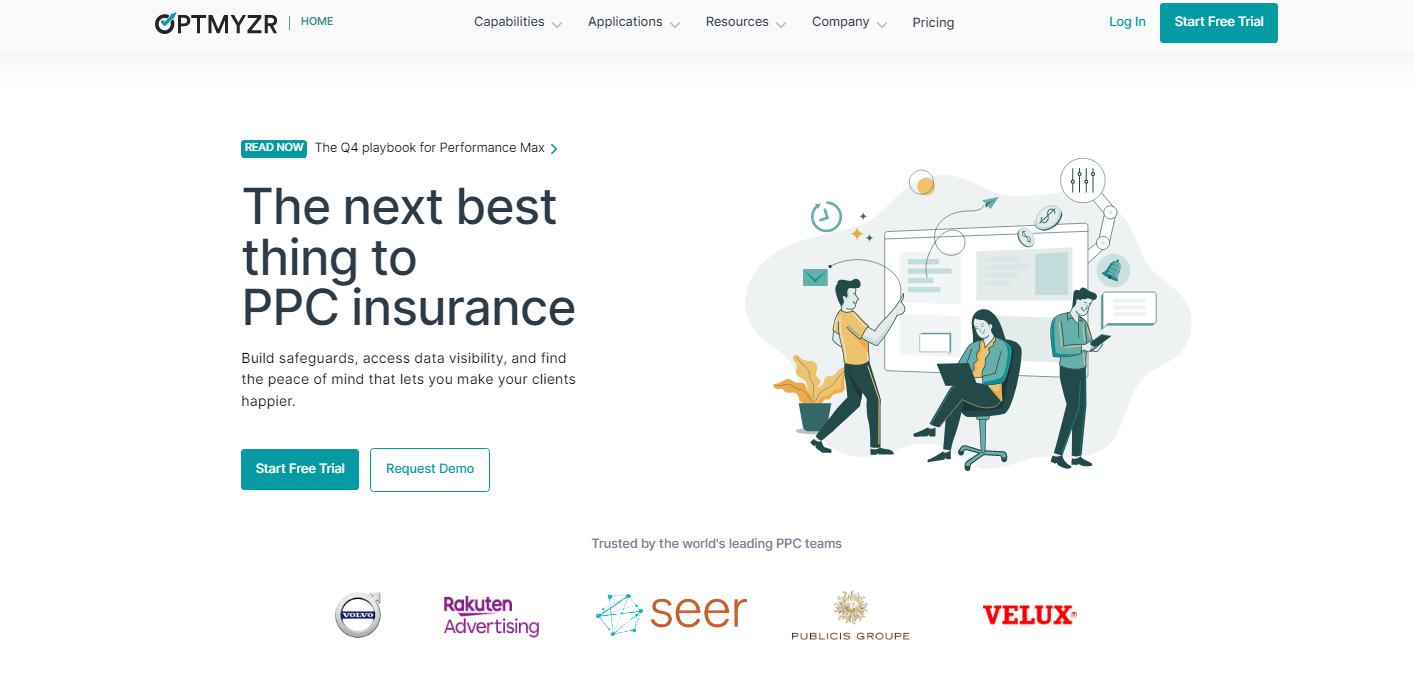 Optmyzr is a web-based platform that allows users to create and manage their own website, blog, or social media accounts, as well as conduct keyword research, write articles, track backlinks, manage campaigns, and more. It offers several features to assist with search engine optimization (SEO) efforts, including:
Features
SEO: Improve your search engine rankings by optimizing your site's content and keyword density.

Traffic Management: Set budget and target traffic goals for each keyword and track progress against these goals. Alerts can also be set up to notify you of significant changes in key metrics.

Data Integration: Integrate Optmyzr with platforms like Google Analytics and Facebook Pixel to see how they perform together.

Budget Optimization: Regain control over advertising budgets by meeting monthly spending goals, cutting costs, and using automation to minimize effort.

Campaign Automator: This feature uses inventory information to generate and manage current ads.
Lunio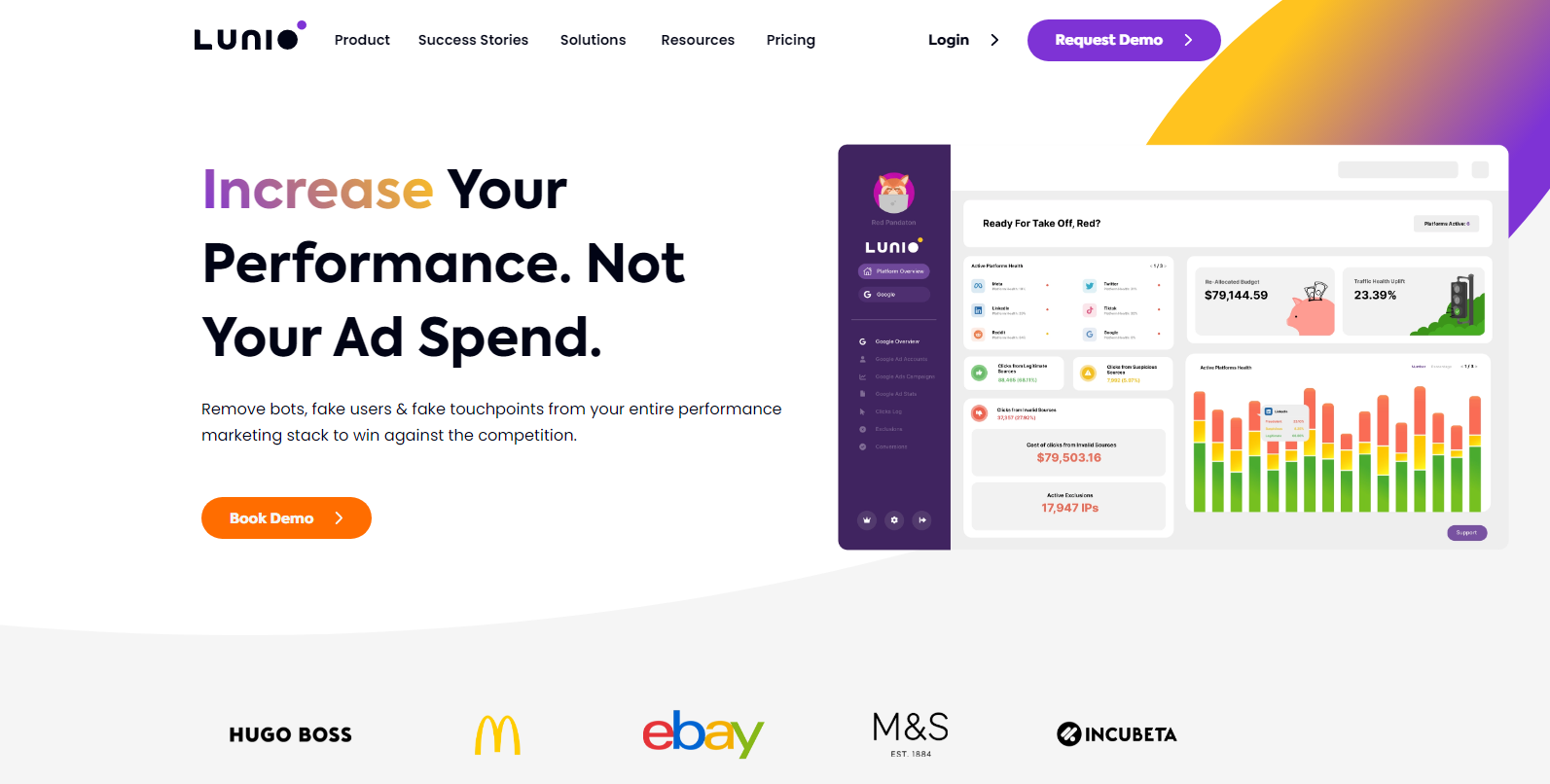 Lunio is a PPC management tool that allows you to track your ad campaigns and analyze the results. It has a feature that tracks keywords and provides data about them, including their cost per click, cost per impression and number of clicks. You can also see the average position of each keyword.
Features
Integrated reporting for keyword and campaign performance: Online reporting for all your campaigns, including conversion rate data, cost per click (CPC) data, and more.

Feedback Optimization: Feedback from high-quality traffic behavior data is used to optimize positive buying signals in acquisition channels.

Analyze Traffic Behavior: By analyzing the location and behavior of traffic, cybersecurity experts and data scientists can assess the level of threat to all your paid acquisition channels.

Complete Data Transparency: Clicks occurring across all advertising channels are logged and saved as first-party data, along with the associated threat level. This creates a large pool of data that can be accessed and analyzed if necessary.
Wordstream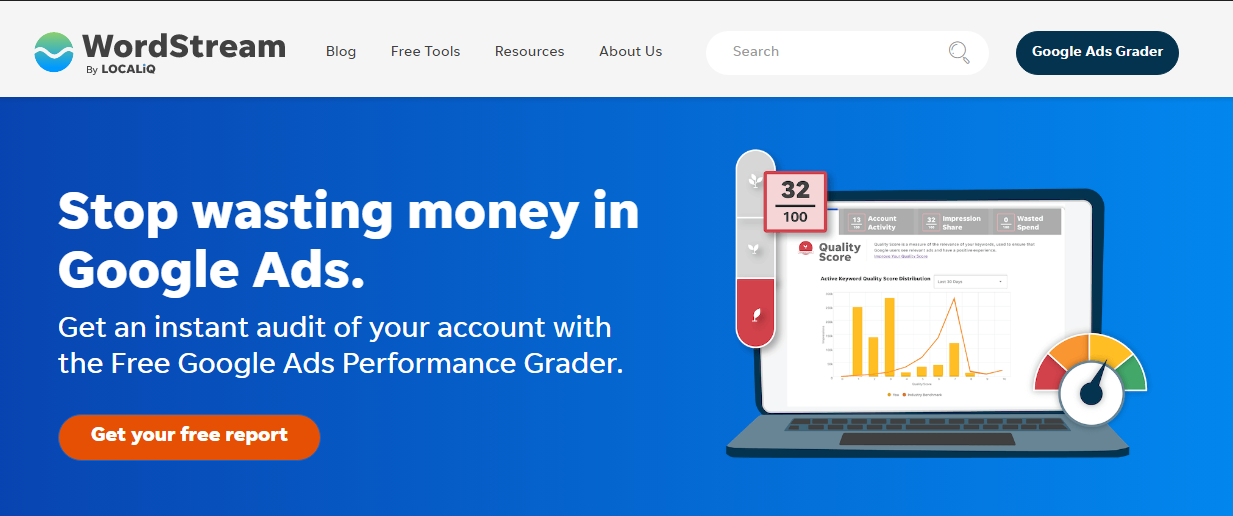 Wordstream's PPC management tools offer a comprehensive suite of tools for managing your pay-per-click (PPC) campaigns, including managing keywords, budgets, and landing pages. The suite includes:
Features
PPC Dashboard: This tool provides a centralized view of campaign performance and allows you to easily identify opportunities for cost savings and growth.

Keyword Planner: This tool helps you identify the best keywords for your campaigns.

Reporting & Analysis: This tool provides detailed stats on your campaigns, including cost per click (CPC), cost per thousand impressions (CPM), and ad spend. It also shows how long each ad has been running and how many times it has appeared in Google search results.
Opteo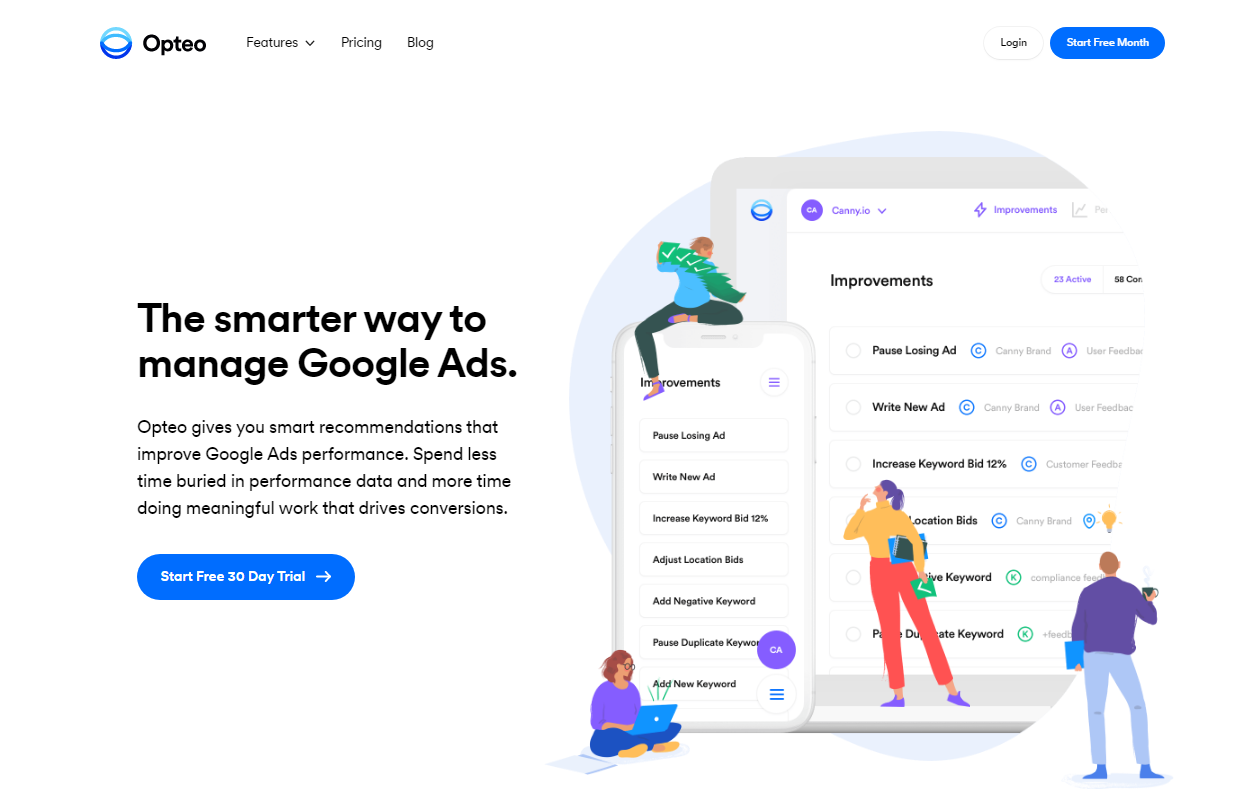 Opteo's PPC management tools are designed to help you manage your pay-per-click (PPC) campaigns and improve your results. Some of the features offered by these tools include:
Features
Ad Management: You can manage all ads from one place, and see which ads are performing well and which ones are not.

Keyword Management: You can quickly set up a keyword campaign and track its performance over time.

Traffic Builder: This feature allows you to build your own traffic source by adding websites, social media outlets, and other sources that you want to track.

Opteo PPC Reports: This tool provides reports on your ad campaigns and spending data.
Google Ads

Google Ads PPC management tools are a vital part of the Google Ads platform, providing a way to streamline your pay-per-click (PPC) campaigns and manage and execute ad campaigns more effectively. Some of the tools offered by Google Ads include:
Features
AdWords Editor: This tool allows you to edit ads in bulk, including copying existing text or making edits directly from your browser.

AdWords Scripts Editor: This tool enables you to write scripts that are used for creating and managing ads.

AdWords Keyword Planner: This tool helps you find keywords that are likely to be searched by consumers based on their demographics, location, and interests.

AdWords Search Console: This tool gives you access to reports that show how well your ads are performing, allowing you to adjust them based on real-world results.
Monday Marketer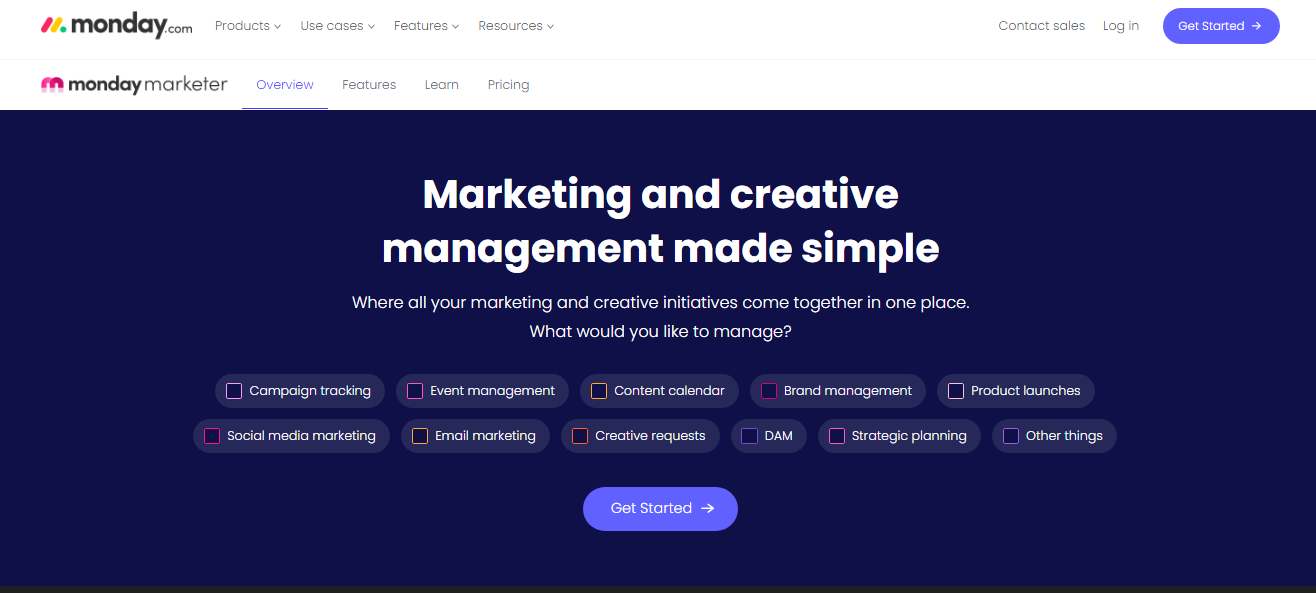 Monday Marketer's PPC management tools are designed to help you build and optimize your pay-per-click (PPC) campaigns. The software allows you to create campaigns that fit your brand and track and analyze their success. Some of the features offered by Monday Marketer include:
Features
PPC Campaigns: You can create a customized PPC campaign by selecting from a range of options, including bid values and ad copy.

Google Analytics: You can set up Google Analytics reporting to see how different keywords are performing over time.

Automated Scheduling: You can manage multiple campaigns at once using automated scheduling and budgeting tools.
Acquisio

Acquisio's PPC management tool is a web-based interface that allows you to monitor your paid search campaigns in real-time and manage your keywords, bid strategies, account settings, and more from one place. Some of the features it offers include:
Features
Keyword Tracking: You can see how many times each keyword is searched on your website and how much revenue it generates for you.

Bid Management: Two different bid types are available in Acquisio's PPC management tool: manual and scheduled. You can choose the one that works best for your business and set it up to automatically adjust as your budget changes over time.

Account Settings: You can configure the name of your account, change its logo and background, set up email alerts to be notified of certain events (such as new bids being added), and more.
AdEspresso

AdEspresso is a PPC management tool that enables you to manage your Google AdWords account. It is a free tool that offers a range of features for running effective pay-per-click (PPC) campaigns, including keyword research, campaign creation, and reporting. Some of the features offered by AdEspresso include:
Features
Campaign Creation: You can create new campaigns from scratch or import an existing campaign from Google AdWords, Bing Ads, Facebook Ads Manager, Twitter Ads Manager, or any other PPC platform.

Campaign Tracking: You can track the performance of each ad campaign in the tool's dashboard.

Campaign Reporting: You can get detailed reports on each campaign using AdEspresso's reporting tools and its reporting API integration with Google Analytics and Facebook Insights API.

Keyword Groups & Campaigns: You can create ad groups based on similar keywords or target your campaigns to specific audiences using custom audiences.

Extensions & Tools: You can use extensions such as Google Analytics and AdWords Editor to track data about your campaign performance.
SEMRush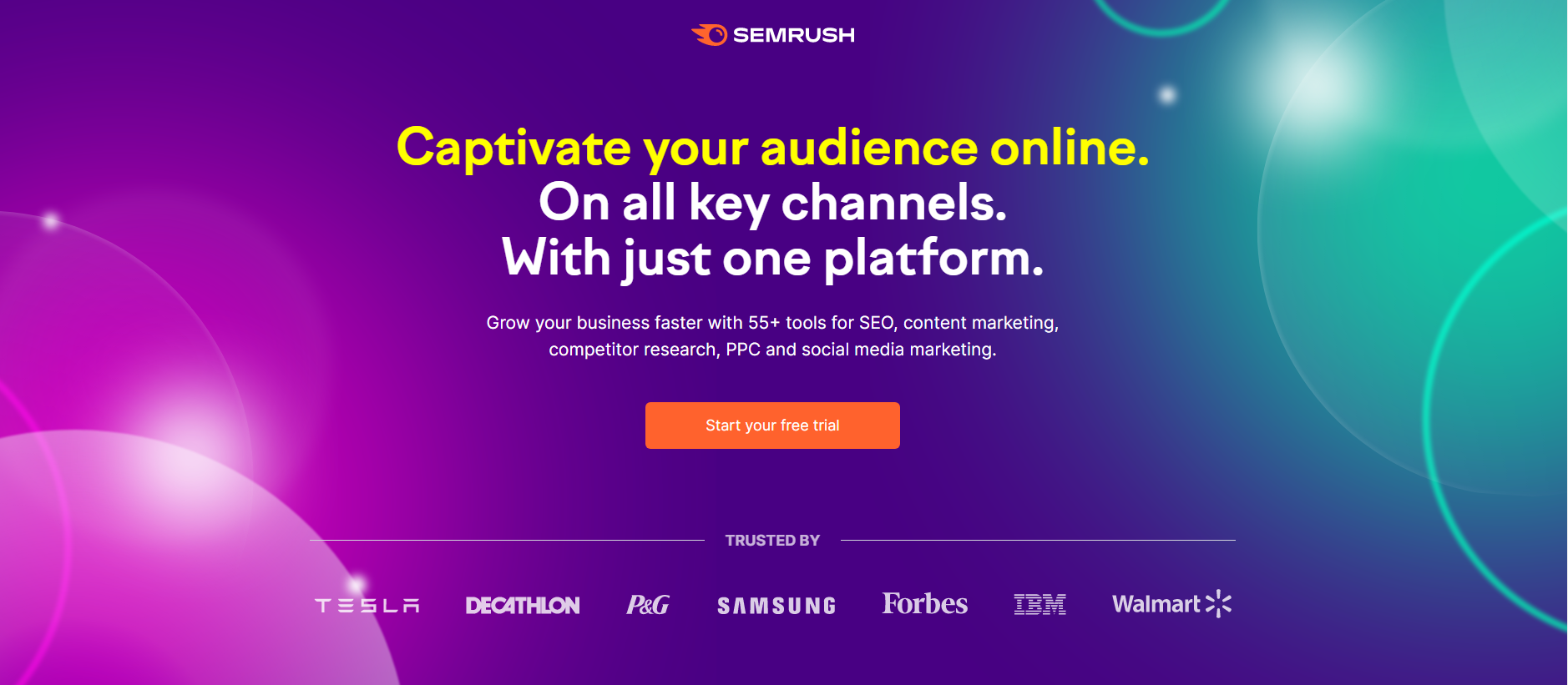 SEMRush's PPC management tool is a free, browser-based tool that helps you optimize your paid search campaigns. With SEMRush, you can track campaign performance and set up alerts to identify issues before they become costly. Some of the features offered by SEMRush include:
Features
Campaign Management: You can create, edit, and delete PPC campaigns and view existing campaigns and their performance data.

Keyword Research: You can search for keywords using Google or other engines and see how each keyword ranks compared to others in a particular industry or geographic location. You can also see how long it takes for a keyword to rank on Google's first page of search results (SERP).

Keyword Targeting: You can select keywords based on user intent and competition by country, device type, industry, and more. You can also add negative keywords to identify any potential negative keyword errors.

Competitors: You can track all of your competitors' PPC accounts and keywords to get a full picture of how they are performing compared to yours.
ClickGUARD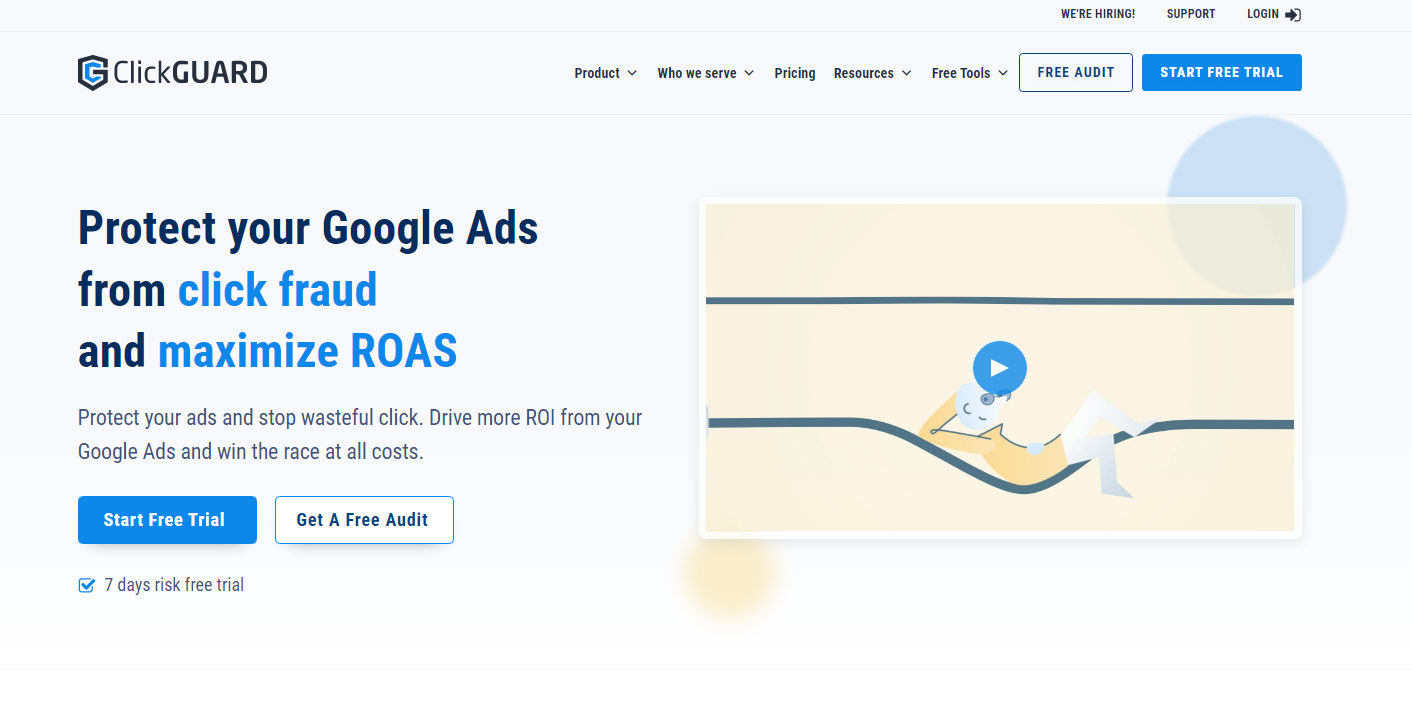 ClickGUARD is a PPC management tool that helps you manage your online advertising campaigns. It offers a range of features to help you optimize your PPC campaigns, including:
Features
Multi-Channel Campaign Management: You can view and manage multiple campaigns across different channels in one dashboard.

Campaign Analytics: You can analyze your data to identify which keywords are performing well or poorly and adjust them accordingly.

Search Engine Marketing: ClickGUARD helps you automatically optimize your website's pages for search engines.

Quality Score Management: ClickGUARD allows you to manage your Quality Score to ensure it is optimized at all times.
SpyFu

Spyfu is a PPC management tool that helps you optimize your paid search campaigns. It offers a range of features, including:
Features
Keyword Analysis: Spyfu shows you how much traffic each search term brings to your website, so you can ensure that the terms you're bidding on are driving the highest volume of clicks.

Account Analysis: Spyfu allows you to see where your competitors are getting their traffic from, so you can target them with retargeting ads and remarketing lists.

Ad Group Creation: You can create ad groups to organize different types of ads based on specific keywords and performance goals.

Keyword List Creation: You can create keyword lists based on specific keywords or accounts by importing them into Spyfu manually or using an existing list stored elsewhere.
Agency Analytics

Agency Analytics PPC Management Tools is a software designed to help you manage your pay-per-click marketing campaigns. The software provides features that can help you monitor and optimize your ad spend, analyze your results, improve your return on investment (ROI), and make strategic decisions.
Features
Ad Scheduling: You can set up automated ad scheduling to ensure that your ads are displayed at the most effective times.

Campaign Management: You can track the performance of individual campaigns and overall campaigns by uploading data from Google Analytics or other third-party tools.

Reporting: The software allows you to create reports on specific campaigns and analyze them in detail.

Optimization: The software is designed with optimization in mind, and it provides the ability to adjust campaign settings based on historical data points.
QuanticMind

You can control your client's web properties, such as domain names and web pages, using the PC administration programme QuanticMind. You may also handle forms, landing sites, and emails.
Features
Manage Campaigns: Conduct keyword research, write ad copy, manage targeting, and oversee bid management for all PPC components.

Optimize PPC campaigns: Utilize actual data to optimise PPC advertisements rather than relying on guesses.

Measure Performance: Measure the effectiveness of your PPC ads as a whole, not just specific keywords or conversions.
What's Next?
There are many advantages to including the NinjaSEM PPC management tool in a company's marketing arsenal. It would make it possible for businesses to efficiently manage their pay-per-click campaigns, which can enhance the outcomes of their advertising initiatives and boost return on investment.
A complete marketing suite with a variety of tools for controlling output, sales, and other business-related operations like human resources would be ideal for organizations. When all of these tools are conveniently located in one place, businesses are better equipped to monitor and analyze a variety of aspects of their operations, identify potential growth areas, and make data-driven decisions that will accelerate growth.
Conclusion
Companies looking to maximize their marketing efforts and improve overall performance might make a wise decision by investing in a comprehensive marketing suite. A PPC management tool and 49 other applications are included in one such package, 500apps, which can assist organizations in managing and optimizing many elements of their operations. With the use of these tools, organizations may monitor and study diverse components of their operations, discover areas for development, and make data-driven decisions that will support expansion. The marketing suite is available for only $15 per user because it is a cost-efficient and reasonable alternative for companies of all sizes.
Why Choose 500apps?
#1
All-in-One Suite with more than 50 apps
#2
Everything you need today and in the future for all departments
#3
Unbelievable value - the lowest pricing you will ever find
#4
Hosted in 6 locations for compliance and blazing speeds
#5
24/5 Support - FREE chat, email and phone
#6
Uncapped features - limits you will never reach humanly
#7
Managed and maintained everyday by a dedicated team
#8
No downtime - comes with a 99.9% uptime guarantee
#9
Supports a number of international languages
#10
We've everything covered - 90k+ trust us with their business
Join the SaaS Revolution
All-in-One Suite of 50 apps

Unbelievable pricing - $14.99/user

24/5 Chat, Phone and Email Support