11 Top Features to Look for in an Email Marketing Tool
An overview of the 11 top features to look for when choosing an email marketing tool to help make your campaigns more effective.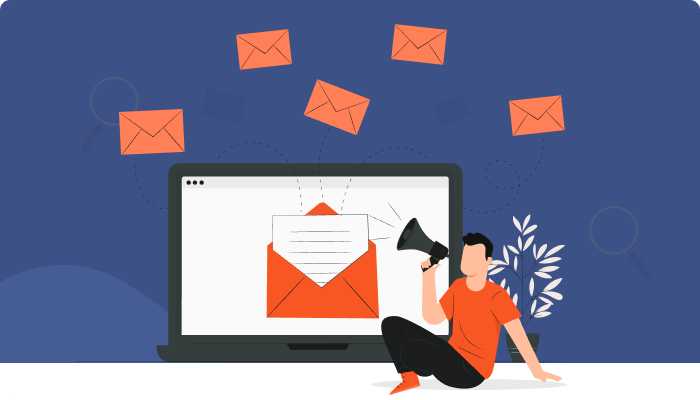 Are you looking for the perfect email marketing tool? In today's crowded marketplace, it can be difficult to know which features make one email marketing tool better than another. Fortunately, there are a few key features that should always be present when selecting an email marketing platform. Keep reading to learn about 11 top features to look for in an email marketing tool and how they'll help your business succeed!
The world of digital marketing is full of tools designed to help businesses reach their potential customers. Email continues to be one of the most effective methods available, with more people checking their emails every day and more companies turning to email campaigns as part of their overall strategy. But with so many options on the market, how do you choose the right one?
7 Benefits of Using an Email Marketing Tool for Your Business
Using an email marketing tool for your business can be a great way to keep in touch with customers and prospects. With the help of bulk email sender and automated emails, it takes just minutes to send out updates, newsletters or other content that can help build relationships with potential buyers. But what are some of the benefits of using an email marketing tool?
Automates Email Marketing: An email marketing tool will help you to automate email marketing and save you time. This will enable you to focus on other aspects of your business.

Provides Insightful Analytics: Email marketing tools will provide you with valuable insights into how your campaigns are performing, which will help you to adjust and improve your strategy.

Low Cost: Compared with other marketing strategies, email marketing is a cost-effective way to reach your target customers.

Enhances Reach: With an email marketing tool, you can quickly reach a wide audience and increase your visibility.

Increases Engagement: Email marketing tools will help you to increase engagement with your customers by providing them with personalized content that they will find valuable.

Improves Brand Awareness: Email marketing tools can help you to build brand awareness and trust with your customers.

Strengthens Relationships: Email marketing tools will help you to strengthen your relationships with your customers by providing them with content that resonates with them.
With all these features combined into one platform, businesses have access to powerful tools designed specifically to maximize their return on investment (ROI). Email marketing tools streamline B2B communications and create a more effective customer experience overall.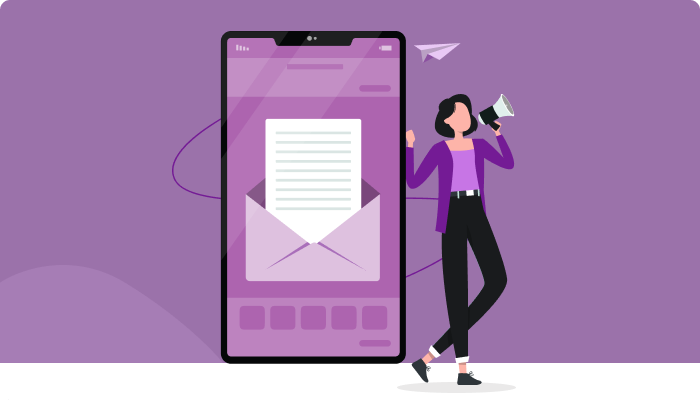 How to Choose the Right Email Marketing Tool for Your Needs?
Choosing the right email marketing tool for your needs is an important step in ensuring success with your email campaigns. It's essential to consider a range of factors when making this decision, including features, cost and ease-of-use. Here are four key things you should look for when selecting an email marketing tool:
Features: Many email campaign systems offer different features that can help you reach more customers or customize messages to better fit the customer's interests. Consider how Mailsend's automated segmentation feature helps create tailored emails based on user data.

Cost: Depending on the size of your business, free email marketing tools may be sufficient for some companies while others require paid options such as Mailsend. Also, factor in any additional fees associated with each option before committing to any one service provider.

Ease-of-Use: You want to find a platform that allows users to quickly get up and running without spending too much time learning complex software functions. For example, Mailsend's drag-and-drop editor makes it easy to design beautiful newsletters and other content within minutes.

Support & Security: Quality customer support is often overlooked but could be critical if something goes wrong during an email campaign launch. When researching services like Mailsend, make sure they have a secure system in place that protects your customer data from malicious attacks and unauthorized access.
By considering all these factors together, you'll be able to find the best email marketing tools for your specific needs and budget constraints - setting yourself up for long-term success with your next digital marketing initiative!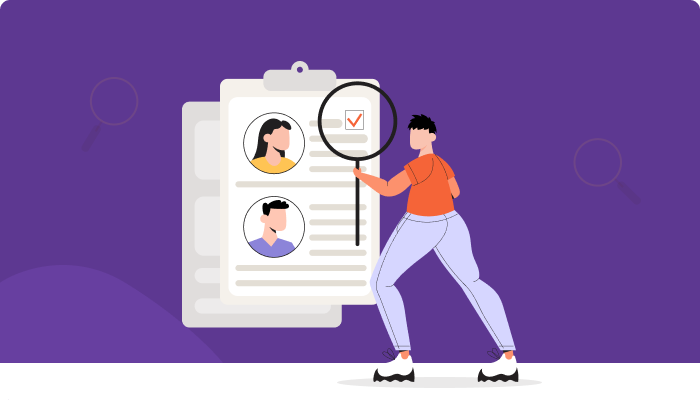 11 Top Features to Look For in an Email Marketing Tool
Finding the right email marketing tool for your needs can be a daunting task. It's important to know which features are essential and beneficial in order to get the most out of your investment. There are 11 key features that you should look for when selecting an email marketing tool, such as MailSend.
1. Automation and segmentation: It allow users to set up and automate marketing campaigns that are tailored to specific customer segments.
2. Reporting tools and analytics: It provide insights into user engagement and performance, enabling users to track and optimize their campaigns.
3. Email deliverability: It is the process of getting emails delivered to the appropriate recipients, which can be improved through proper email authentication and a good reputation score.
4. Customizable templates: It allow users to personalize their email campaigns with their own content and branding.
5. Drag-and-drop editors: It make it easy to design and customize emails without the need for coding knowledge.
6. Integration with social media platforms: It enables users to reach their audiences across multiple platforms.
7. Remarketing capabilities: It give users the ability to target users who have previously interacted with their brand.
8. Split testing options: It allow users to test different versions of their emails and see which performs better.
9. A/B testing capabilities: It enable users to test different versions of emails to optimize their campaigns.
10. Contact management systems: Store, manage, and organize contacts, allowing users to better segment their audiences.
11. Spam filter tests: It measure the likelihood of an email being flagged as spam, preventing users from having their emails blocked by spam filters.
Get started with the leading Email Marketing Software today! Sign Up 14 Day Trial
Conclusion
In conclusion, using an email marketing tool such as MailSend is essential for any business looking to maximize their results from digital campaigns. With the right features and capabilities, this type of service can provide advantages like automated segmentation, personalization, powerful analytics and more. By considering the 11 top features mentioned above when selecting a tool like MailSend or another email marketing platform, businesses will be able to make sure that they are getting the best value for their money while also optimizing their chances of success with online marketing initiatives. Ultimately, having access to the right tools and insights makes it easier than ever before to reach potential customers in creative ways that generate conversions and ROI.
Why Choose 500apps?
#1
All-in-One Suite with more than 50 apps
#2
Everything you need today and in the future for all departments
#3
Unbelievable value - the lowest pricing you will ever find
#4
Hosted in 6 locations for compliance and blazing speeds
#5
24/5 Support - FREE chat, email and phone
#6
Uncapped features - limits you will never reach humanly
#7
Managed and maintained everyday by a dedicated team
#8
No downtime - comes with a 99.9% uptime guarantee
#9
Supports a number of international languages
#10
We've everything covered - 90k+ trust us with their business
Join the SaaS Revolution
All-in-One Suite of 50 apps

Unbelievable pricing - $14.99/user

24/5 Chat, Phone and Email Support