9 Best Website Popup Builder Software In 2023
Are you looking for the best website popup builder software in 2023? With so many different options to choose from, it can take time to know which one is right for your needs. If this sounds like a familiar problem, then you have come to the right place! In this article, we will take a look at 9 of the best website popup builder software out there today. We'll discuss their features and benefits as well as any drawbacks they may have. By the end of this article, you should be able to make an informed decision about which popup builder is best suited for your project.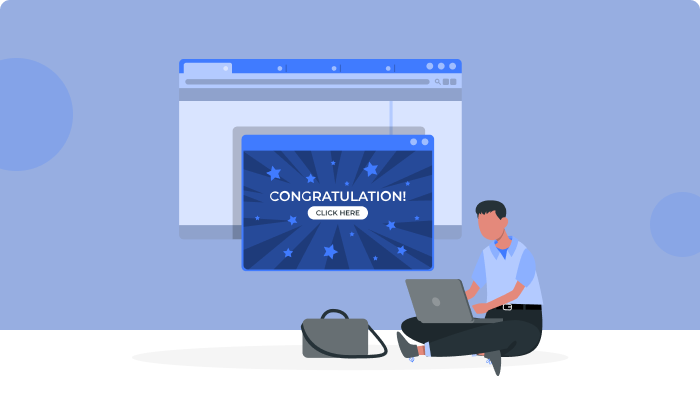 Popup builders are invaluable tools that help businesses create effective popups on their websites quickly and easily. Whether you're looking for a simple way to add custom messages or need something more sophisticated with advanced targeting capabilities, these top 9 website popup builder software provide all of the features necessary to increase engagement and conversion rates on your website.
Website Popups- An Overview
Website popups are a powerful tool for website owners, allowing them to personalize their site and generate leads. With the help of website popup builder software such as ConvertPath, users can easily create custom messages that appear when certain conditions are met on a website.
Website popup builder software allows users to deliver personalized content in real-time based on user behaviour, page visits, location data, and more.
Helps businesses nurture relationships by delivering highly relevant messages and offers tailored to each visitor's interests or needs.
Enables marketers to measure engagement metrics and A/B test different message versions before deploying them live.
With website popup builder software like ConvertPath, businesses have access to an easy-to-use platform that helps increase conversions and boost revenue. The intuitive user interface makes it simple to set up automated campaigns quickly so you can engage with visitors immediately. Plus, its advanced targeting capabilities ensure that the right people see the right message at just the right time – making this one of the most effective marketing solutions available today.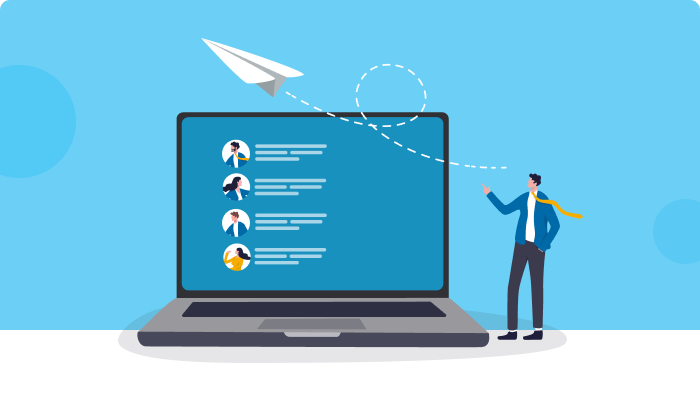 Why Use Popups on Your Website?
Adding website popups to your website is a great way to increase engagement and conversion rates. Pop-up messages have become more popular over time. With the help of ConvertPath's website popup builder software, it has always been challenging for marketers and businesses to capitalize on this trend.
Popups capture user attention and provide helpful information or offers.
Various forms include modal windows, slide boxes, banners or notifications.
Customize how you engage with customers.
ConvertPath's website popup builder software makes creating engaging website popups easy.
TIP: Use visuals such as GIFs, videos or eye-catching images when crafting your website pop-up message. This will ensure maximum engagement with users who visit your site! Thanks to the intuitive drag & drop editor within ConvertPath's website popup builder software, including these elements into your web pages takes no time at all!
9 Best Website Popup Builder Software
Popups are a powerful way to capture the attention of website visitors and generate leads. With the right popup builder software, you can create targeted messages that drive conversions and make sure your website personalization app is up-to-date. But with so many options on the market it's hard to know which one is best for you. That's why we've compiled an overview of 9 best website popup builder software available in 2023.
Whether you're looking for conversion optimization tools or advanced editing features, there's something here for everyone. All these programs offer drag-and-drop builders, mobile responsiveness, various form types, exit intent triggers, A/B testing capabilities, analytics tracking and more. Plus they come equipped with unique features such as page targeting rules, countdown timers and automatic popups based on user behaviour.
Optinmonster
Optinmonster is one of the leading website popup builder software. It's a powerhouse when it comes to customizing your popups, as you can easily create effective opt-ins that really capture the attention of your visitors. With a wide range of features and options such as targeting rules, A/B testing, analytics and more, Optinmonster ensures that no matter what type of popup you're looking for, you'll have complete control over how it looks and functions.
Plus, its library of templates provides an easy way to get started - just pick from hundreds of pre-made designs or easily customise any template. You can also add special effects and animations to make sure each popup stands out on your site. Finally, if you want to take advantage of advanced features like page level targeting and behavior automation, then Optinmonster has those too.
Optinmonster is a great choice for anyone who needs powerful yet user-friendly solutions for their website popup builder needs in 2023. Its suite of customization tools makes creating eye-catching popups simple while providing plenty of advanced features for users who require extra functionality from their software.
Convertflow
ConvertFlow is a popular website popup builder software in the market right now. It's an all-in-one platform that makes it easy to create and manage powerful popups, forms and campaigns on any site. With ConvertFlow, you can quickly build automated customer journeys based on user behaviour, track the performance of campaigns and monitor analytics with detailed reporting tools.
What sets ConvertFlow apart from other similar products is its range of customization options and integrations with third-party services like MailChimp, Salesforce, Shopify, etc. This means you can tailor your campaigns according to specific goals or objectives and easily sync them across multiple channels for maximum effectiveness. Additionally, ConvertFlow offers advanced targeting capabilities so users can segment their audiences by criteria such as location or devices used.
Overall, ConvertFlow provides a comprehensive suite of features designed to help businesses maximize conversions through effective web page popups. Whether you're looking for a way to increase sign-up rates or boost sales numbers, this tool has everything needed to get the job done quickly and effectively.
Sumo
Sumo is a website popup builder software that offers users an extensive set of features to help them generate leads and grow their businesses. It provides tools for creating eye-catching popups, as well as analytics to track the success of campaigns. Sumo also integrates with a variety of popular email marketing platforms such as Mailchimp, Constant Contact, and AWeber.
This makes Sumo an ideal choice for those looking for an easy way to quickly and easily create effective popups. Its intuitive drag-and-drop interface makes designing attractive lead capture forms in minutes simple. Additionally, its advanced targeting options allow users to customize their messages based on user location, device type, or other criteria they choose.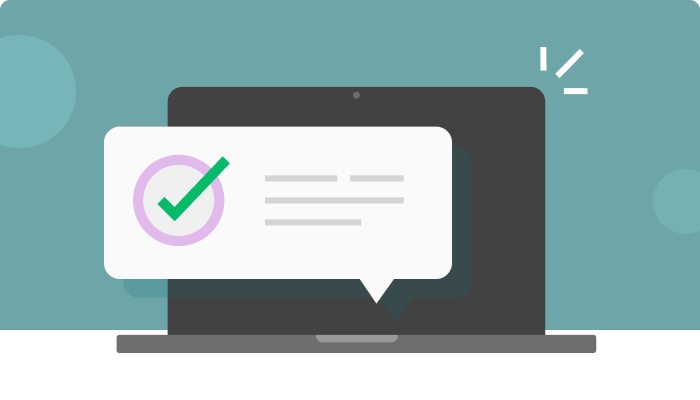 Leadformly
Leadformly is a powerful website popup builder software that helps businesses boost their leads and conversions. It offers an easy-to-use platform for creating effective popups with minimal effort. With Leadformly, users can build interactive forms quickly and easily without any required coding knowledge or technical skills.
LeadFormly provides an all-in-one solution for building successful popups that help drive more sales and increase conversions. Its intuitive interface makes it easy even for beginners to create attractive and engaging forms that capture user attention. Plus its low cost makes it accessible for small businesses too!
Thrive Leads
Thrive Leads is an innovative lead generation and website popup builder software that has been gaining traction in the marketplace. It offers features like A/B testing, auto opt-in forms, powerful targeting options, split testing analytics, and more. Thrive Leads provides users with a wide range of customization options to help them create beautiful popups for their websites. The platform also integrates seamlessly with popular email marketing services such as MailChimp or Constant Contact.
Another great feature Thrive Leads offers is its intuitive drag-and-drop interface which makes creating popups quick and easy. Additionally, it includes pre-designed templates to fit any website design theme so you don't have to waste time coding your own popup styles from scratch. On top of all this, Thrive Leads has detailed conversion tracking capabilities – allowing users to measure performance and optimize campaigns easily.
Thrive Leads stands out among competitors with its comprehensive suite of tools designed specifically for popup creation and optimization. Its user-friendly interface ensures ease-of-use while its advanced features offer marketers superior insights into their audience's behaviour enabling them to make informed decisions about their campaigns going forward. With these advantages in mind, it's clear why many people believe that Thrive Leads will be one of the leading website popup builders in 2023.
Poptin
Poptin is an excellent website popup builder software designed to help businesses and marketers build effective popups. It's a powerful tool that can be used to create stylish and engaging popups in minutes. With this easy-to-use software, users can customize their own designs or choose from the many pre-made templates available. Poptin also provides advanced features such as A/B testing, analytics tracking, and integration with other marketing tools like email campaigns and social media platforms.
What stands out about Poptin is its user interface which makes it easier for newbies to start creating beautiful popups in seconds. Its drag & drop feature lets people quickly put together professional-looking pages without any prior coding knowledge. Furthermore, Poptin offers comprehensive customer support, so users always feel included when making changes or implementing new strategies into their business plans.
Privy
Privy is a powerful popup builder software that has been gaining traction in the market for its comprehensive features and user-friendly tools. It offers an easy drag-and-drop editor, making it simple to create beautiful popups without needing any coding knowledge.
Moreover, with Privy's analytics dashboard, you'll be able to gain insights into how customers interact with your campaigns and optimize them accordingly. You can also integrate Privy with various email marketing platforms, including MailChimp and Constant Contact, allowing you to quickly grow your list of subscribers and keep them engaged via newsletters and special promotions. All these features make Privy ideal for businesses looking to maximize their lead generation efforts in 2023.
Unbounce
Unbounce is a popular website popup builder software that has been around since 2012. It allows users to create high-converting popups and sticky bars, which can help them increase their conversion rates. Not only does Unbounce offer easy-to-use tools for creating various types of popups and sticky bars, but it also offers comprehensive analytics so you can track how your campaigns are performing.
One of the best features of Unbounce is its drag-and-drop editor, which makes building any kind of popup or sticky bar simple and intuitive. This feature allows anyone to quickly design professional-looking popups without coding knowledge. Additionally, an extensive library of templates is available on the platform, which can save time when creating new designs.
ConvertPath
ConvertPath is a powerful website popup-building software that can help you create effective popups quickly and easily. It offers an intuitive user interface, allowing users to design attractive and engaging popups without requiring any technical knowledge. ConvertPath also provides analytics on your campaigns so you can track the performance of each popup in real time.
Here are four benefits of using ConvertPath as your website popup builder: - Customizable designs: you can customize the look and feel of your popups to match the rest of your website design - Targeted messages: target specific audiences based on factors like age, location, gender, etc. - Analyze results: track the performance of each popup in real-time, so you know what's working and what isn't. - Easy integration: seamlessly integrate with other tools such as Google Analytics, A/B testing platforms, email marketing services, etc.
ConvertPath's ability to integrate with third-party platforms such as email services, social media networks, and CRM systems stands out from similar tools. This allows users to take advantage of automated triggers for their popup campaigns, ensuring they reach the right audience at the right time. Here's why ConvertPath stands out from other similar software:
Automatically adapts your messages based on visitor activity.
Offers A/B testing so you can choose the most effective content for maximum conversions.
Customize triggers such as exit intent or time delay, so your message appears at the perfect moment.
Includes advanced targeting options like segmentation and geolocation.
Overall, ConvertPath is a comprehensive solution for creating high-converting website popups that will drive more business leads and sales in 2023. With its easy-to-use interface, integration capabilities, and advanced analytics features, it's no wonder why many marketers are turning to this tool to power their marketing efforts.
Get started with the leading Website Popup Builder Software today! Sign Up 14 Day Trial
Conclusion
Website popups are a great way to increase conversions and engage website visitors. They provide a valuable opportunity for businesses to capture leads, promote special offers, and drive sales. With the right popup builder software, effective building popups have always been challenging.
The 9 best website popup builder software we discussed in this article will help you create high-converting marketing campaigns that generate results. OptinMonster is an excellent choice if you're looking for advanced features like A/B testing and page-level targeting. Poptin provides user-friendly drag & drop builders as well as powerful analytics tools to measure success. ConvertFlow is another popular option thanks to its wide range of automation and integrations with other apps. Privy, Unbounce, and ConvertPath also offer solutions perfect for creating custom opt-in forms or exit intent messages.
No matter which solution you choose, website popups can be incredibly useful when used correctly. Make sure to consider your goals before selecting any popup builder software so that you get the most out of your investment!
Why Choose 500apps?
#1
All-in-One Suite with more than 50 apps
#2
Everything you need today and in the future for all departments
#3
Unbelievable value - the lowest pricing you will ever find
#4
Hosted in 6 locations for compliance and blazing speeds
#5
24/5 Support - FREE chat, email and phone
#6
Uncapped features - limits you will never reach humanly
#7
Managed and maintained everyday by a dedicated team
#8
No downtime - comes with a 99.9% uptime guarantee
#9
Supports a number of international languages
#10
We've everything covered - 90k+ trust us with their business
Join the SaaS Revolution
All-in-One Suite of 50 apps

Unbelievable pricing - $14.99/user

24/5 Chat, Phone and Email Support