Modernize Your Recruiting Process with Candidate Relationship Management Systems
In an ever-evolving world, businesses must stay ahead of the curve to stay competitive. Companies can do this by modernizing their recruiting process with candidate relationship management systems (CRM). CRMs can streamline recruitment processes and help employers connect with potential candidates quickly and efficiently.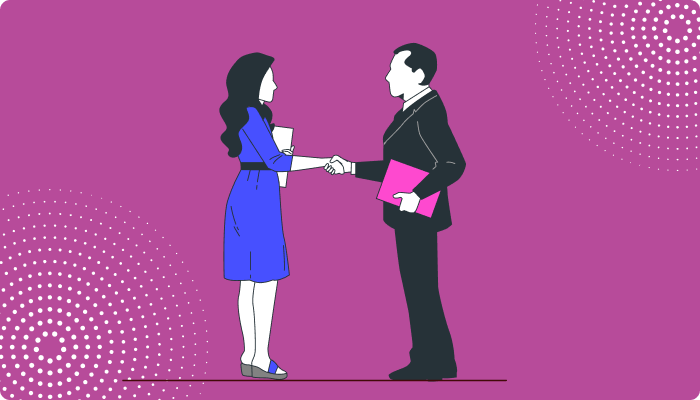 The use of a CRM system offers many advantages over traditional methods when it comes to hiring new employees. It helps recruiters identify top talent more quickly by providing better access to applicants' data and improved communication tools that allow recruiters to keep track of all stages of the recruitment process. A CRM system also allows employers to build relationships with potential candidates before they even apply for a job. This makes it easier for them to find qualified individuals already interested in their company or industry.
In this article, we will explore how modernizing your recruiting process with a CRM system can give you an edge on the competition and improve your ability to attract top talent. We'll look at some of the key benefits offered by these systems and discuss the best practices for implementing one into your current recruitment strategy.
Explanation of Candidate Relationship Management Systems (CRM)
Candidate relationship management systems (CRM) are essential in modernizing a recruiting process. CRMs provide organizations with the ability to track and manage relationships with potential job candidates throughout their recruitment journey. With the right CRM, businesses can streamline their sourcing efforts and maximize efficiency in managing candidate data.
The best recruiting CRMs offer automated communication, personalized workflows, real-time analytics, and candidate tracking features that help recruiters identify quality talent more quickly. Additionally, they enable them to build stronger connections with passive candidates by providing meaningful interactions tailored to each individual's unique needs. And by keeping all relevant information accessible in one centralized dashboard, the most effective recruiting CRMs make it easy for teams to stay organized and collaborate on hiring decisions from any location or device.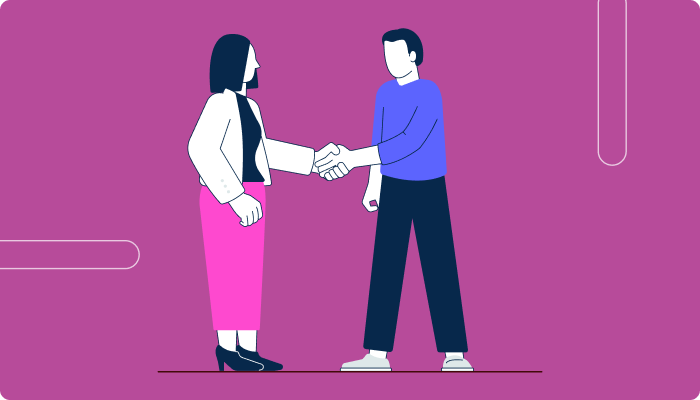 Factors to Consider When Selecting a CRM
When selecting a candidate relationship management system (CRM), several important factors must be considered. A CRM is essential to modernise your recruiting process, so you must select the right one for your business needs. The following list outlines some key features and benefits to look out for:
Applicant tracking system: An applicant tracking system allows recruiters to securely store data on candidates, making it easier to track progress throughout the hiring process. It also helps streamline recruitment operations by automating mundane tasks like scheduling interviews or sending automated emails.
Candidate Relationship Management Software: This software can help you effectively manage relationships with potential employees and existing ones who may be considered for promotions or transfers within the organization. With this kind of software, you can easily keep up-to-date records of applicants and their qualifications while staying organized in the face of ever-changing talent landscape.
Automation Tools: Automation tools such as auto-responders, email templates, and interview schedulers make managing large numbers of applications simpler than ever before. Features like these will save time and money which could otherwise be spent manually entering information into multiple systems or dealing with manual processes.
RecruitHire Integration: Many businesses opt for a CRM that integrates seamlessly with their current RecruitHire platform. Not only does this minimize disruption, but it also allows them to take advantage of all the features offered by both platforms simultaneously, from easy onboarding workflows to communication capabilities across teams and departments.
Choosing a suitable CRM should not be taken lightly; each feature outlined above has its own set of advantages when used correctly so ensure you carefully consider what would best suit your particular recruitment goals.
Features to Look for in a CRM
When it comes to selecting a CRM, there are several features you should look for to modernize your recruiting process.
Resume parsing is one feature that can help save time and improve accuracy by automatically extracting key information from resumes and entering them into the appropriate fields of the system. This ensures all relevant data points are accounted for without requiring manual input.
Candidate relationship management best practices. A good CRM will provide comprehensive tools, such as automated emails and reminders, which enable recruiters to nurture relationships with candidates throughout their recruitment journey. Many systems also offer reporting capabilities that allow recruiters to track different stages of the hiring process and optimize their workflow accordingly.
The applicant tracking system should also provide a comprehensive applicant database and search capabilities that allow recruiters to quickly and easily locate potential candidates for their positions. This helps to streamline the recruitment process and ensures recruiters can identify and contact the right people for the job.
When choosing a CRM for your business, make sure it offers powerful resume parsing technology along with robust candidate relationship management features that align with best practices so you can streamline your recruiting process and ensure successful hires every time.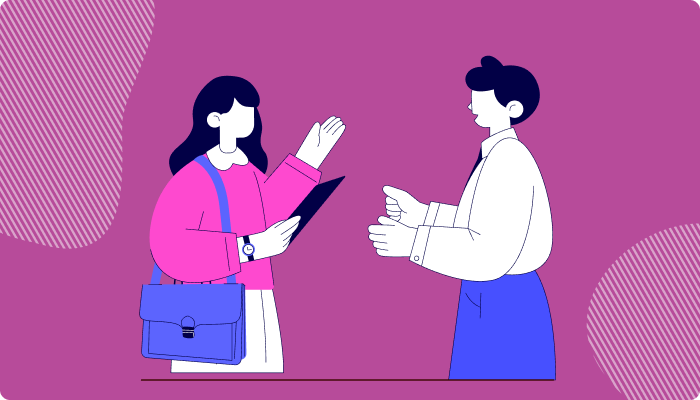 Best Practices for Using a CRM
Using a Candidate Relationship Management (CRM) system is an essential part of modernizing any recruiting process. There are many features to look for when selecting the right CRM, but best practices need to be followed to get the most out of it.
Keep Your CRM Data Up-To-Date
It is important to keep your Candidate Relationship Management (CRM) data up-to-date to modernize the recruiting process. Utilizing an ATS Tracker can help ensure that all information related to a candidate's profile, such as their contact details and skillset are correct and updated regularly. This will make it easier for recruiters when they need quick access to information about potential candidates. Furthermore, having accurate CRM data allows recruiters to track interactions easily with each candidate throughout the recruitment process.
Having a system like RecruitHire ensures all this data is tracked efficiently so that everything is noticed and remembered in the recruitment process, from initial outreach to the final stage of onboarding. In addition, using RecruitHire allows recruiters to send automated messages based on specific criteria, which helps them save time and maintain consistent communication with all their potential hires. By taking advantage of these tools, companies can be more organized and efficient in managing their applicant relationships, ultimately leading to an enhanced and improved recruitment experience for both employers and job seekers.
Use Data Segmentation to Personalize Customer Interactions
Using data segmentation to personalize customer interactions is a great way to modernize your recruiting process with candidate relationship management systems. By segmenting your CRM data, you can provide more targeted and personalized experiences for each candidate. When they visit your career portal or interact with recruitment staff, the information they receive will be tailored specifically to their interests and goals.
Data segmentation also allows you to track how effectively different strategies engage potential hires and improve conversion rates. You'll have access to valuable insights into what works best regarding messaging and content. With this information, you can tweak existing campaigns and create new ones that are even better suited for particular groups of candidates.
Automate Processes for Efficiency
Automating processes with candidate relationship management systems brings countless benefits to recruiters. From streamlining communication and scheduling to collecting meaningful data, RecruitHire offers a comprehensive solution that allows companies to keep their workflow more efficient than ever. Not only can automated processes save time and money, they also provide an improved experience for job applicants by providing timely updates of their application status.
Recruiterhire's candidate relationship management system goes beyond simply automating processes; it helps recruiters build lasting relationships with potential talent through personalized interactions. By leveraging data segmentation strategies, recruiters can focus on the most valuable candidates and tailor their outreach to create tailored experiences that appeal directly to each applicant.
This type of automation is essential for any business looking to optimize its recruitment process while building strong relationships with prospective hires. Automated workflows ensure that recruiters have the best resources available so they can continue offering top-notch service throughout the entire recruitment journey. With RecruitHire's candidate relationship management system, businesses can capitalize on these advantages while staying ahead in today's competitive landscape.
Utilize Customer Feedback for Insights
Recruiting is a difficult process in any job market, and keeping up with the times is important. Using candidate relationship management systems can modernize your recruiting efforts in multiple ways. One such way is utilizing customer feedback for insights. This means collecting data on what customers are saying about their experiences as candidates during recruitment stages.
By leveraging customer feedback, recruiters can make more informed decisions that will improve their processes and create better experiences for potential hires. RecruitHire is an example of a platform that allows employers to collect reviews from previous applicants. With this information, companies can identify areas where they need to adjust their strategies and focus on creating positive outcomes while streamlining the recruitment process.
Get started with the leading Candidate Relationship Management System today! Sign Up 14 Day Trial
Integrate Your CRM with Other Software
Integrating your CRM with other software solutions can help modernize your recruiting process. This will provide much-needed efficiency in tracking, storing and managing candidate data. You'll be able to access valuable insights about each applicant stored through RecruitHire, a comprehensive CRM solution for the recruitment industry. It provides powerful features such as automated email communication, job postings and assessments, allowing you to understand your candidates better. This integration also allows recruiters to easily collaborate on projects while providing real-time updates on their progress. Using this type of software makes it easier than ever to manage large volumes of applicants quickly and effectively without sacrificing quality or accuracy. Additionally, RecruitHire will enable you to use customer feedback for insights that can further inform your hiring decisions.
Conclusion
Using a CRM for your recruitment process can help you save time, money and resources. A good CRM should be selected based on features, automation capabilities and integration with other software systems. Additionally, best practices, including keeping data up-to-date, utilizing customer feedback to gain insights and personalizing interactions through segmentation, should also be implemented to ensure the utmost efficiency of your recruiting system. RecruitHire is an excellent example of a comprehensive CRM that offers all these valuable features in one easy-to-use platform. With RecruitHire, modernizing your recruitment process has never been easier!
Why Choose 500apps?
#1
All-in-One Suite with more than 50 apps
#2
Everything you need today and in the future for all departments
#3
Unbelievable value - the lowest pricing you will ever find
#4
Hosted in 6 locations for compliance and blazing speeds
#5
24/5 Support - FREE chat, email and phone
#6
Uncapped features - limits you will never reach humanly
#7
Managed and maintained everyday by a dedicated team
#8
No downtime - comes with a 99.9% uptime guarantee
#9
Supports a number of international languages
#10
We've everything covered - 90k+ trust us with their business
Join the SaaS Revolution
All-in-One Suite of 50 apps

Unbelievable pricing - $14.99/user

24/5 Chat, Phone and Email Support