11 Best Employee Onboarding Apps for Small Businesses
Employee onboarding is essential to any successful business, yet it can often be a long and complicated process. With the right tools at your disposal, however, you can make employee onboarding easier and more efficient for employers and employees. That's why we've compiled this list of the 11 best employee onboarding apps for small businesses – so that you can find the perfect fit for your company!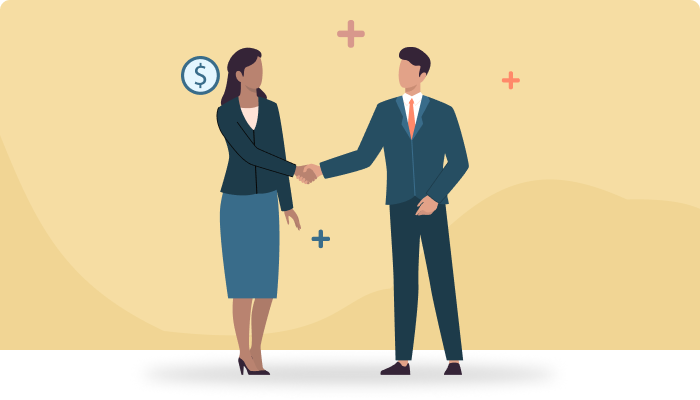 These apps provide everything from customizable templates to automated tasks, allowing you to streamline the onboarding process and saving time and money in the long run. Whether you're looking for something simple or feature-rich, these top-rated programs will have you up and running quickly with minimal effort. From job offer acceptance to compliance checks, there's an app here to help every step of the way.
Importance of Employee Onboarding Apps
Onboarding apps are becoming increasingly important for small businesses. It can be easier to manage the onboarding process with the help of technology, especially if there is limited staff or resources available. An onboarding app provides access to a streamlined and automated system that allows employers to create an easy-to-follow checklist for new hires. This helps ensure that all steps in the onboarding process are completed as efficiently as possible.
The onboarding app gives employees more control over their learning journey by providing them with on-demand support materials such as videos, webinars, and articles.

Employees can independently go through training material at their own pace.

Employers can collect employee feedback throughout the onboarding period, which can then be used to make improvements and better tailor future processes based on employee preferences.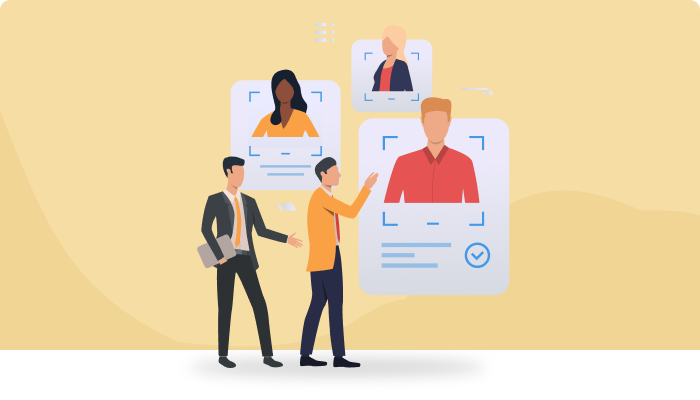 What Makes the Best Employee Onboarding Software?
When onboarding new employees, having the best software for the job can make a world of difference. Onboarding tools are not just about getting new team members up and running quickly – they're also about creating an amazing experience from day one. But what makes the best employee onboarding software?
To answer this question, let's look at three key features that set great onboarding apps apart:
Onboarding App Examples: The best applications provide examples of how to use them effectively when onboarding new staff. They should be intuitively designed with clear navigation menus so everyone can pick up and get going immediately.
Best Onboarding App Experiences: Great applications offer tips and advice on creating optimal experiences for your new hires. From offering personalized welcome messages to providing helpful resources such as tutorials or webinars, these features help companies ensure their teams hit the ground running from the start.
Onboarding Tools & Resources: Good onboarding software will have many options for customizing tasks, setting reminders, tracking progress, and more. This helps managers stay organized while giving new employees all the support they need to acclimate successfully into their roles.
Choosing the right onboarding application is crucial for any business looking to bring on top talent and ensure long-term success. It doesn't matter whether you're a small startup or large corporation, by investing in quality solutions and making sure your team has access to everything they need, you'll be well on your way towards building a strong and productive workforce.
11 Best Employee Onboarding Apps for Small Businesses
Finding the right employee onboarding software for small businesses can be challenging. After all, it needs to be easy to use and understand while providing an effective experience for employers and employees. With that in mind, we've identified 11 of the best employee onboarding apps available today.
From cloud-based solutions such as BambooHR to mobile-first approaches like Zenefits, there are plenty of options out there to choose from depending on your business's size, budget and objectives. All these choices mean you can find one that meets your specific requirements - automating manual processes or creating customised workflows for different roles within your organization.
BambooHR
Regarding employee onboarding for small businesses, BambooHR is a great choice. It offers everything from easy-to-use templates and automated emails to centralized document storage and reporting tools. Plus, customers love its intuitive design and user interface – making the transition process much smoother.
By using this app, employers can easily keep track of their new hires' progress and customize onboarding experiences with personal touches like welcome videos or individualized checklists. This way, they can ensure that every detail gets noticed in the hiring process. BambooHR also provides helpful HR support, so you're never alone during your onboarding journey!
NinjaOnboarding
NinjaOnboarding is an all-in-one employee onboarding app designed for small businesses. It's easy to use and cost-effective, making it a great option for any business looking to simplify the onboarding process.
The app offers multiple features that make the onboarding experience smooth and efficient. For example:
Onboardly makes it simple to personalize each employee's journey with automated emails and built-in templates for documents like offer letters and policies.
All forms are digitalized, so you can easily collect and store information securely online
Managers can access real-time analytics on their team members, which helps streamline performance reviews.
Automated reminders help ensure tasks get completed in a timely manner.
Employees can access an interactive portal to track their progress through the onboarding process.
The NinjaOnboarding customer service team is always available when you need additional assistance or guidance. With its powerful tools and reliable support system, NinjaOnboarding is one of the top choices for companies seeking best practices in employee onboarding apps.
Get started with the leading Onboarding Apps Tool today! Sign Up 14 Day Trial
Zenefits
Zenefits is a powerful employee onboarding app that can help small business owners manage the complexities of HR processes. It's an all-in-one solution, allowing employers to hire, manage benefits, and handle payroll without having to juggle multiple systems or services. Plus, it helps automate tedious paperwork like tax forms and I-9s.
The platform integrates with popular accounting tools like QuickBooks and Xero, so users don't have to waste time manually entering data into separate programs. Zenefits has built-in security measures to protect sensitive information from unauthorized access. All these features mean businesses can get up and running quickly while providing employees with everything they need for a smooth onboarding experience.
Tribehr
Tribehr is a great employee onboarding solution for small businesses. It's designed to streamline the entire process of HR, from hiring and onboarding employees to managing performance reviews. Plus, it integrates with existing payroll software, so you don't have to manually enter data in multiple systems. With Tribehr, business owners can easily keep track of important information like employee contracts, time off requests, and job postings—all without hiring an extra staff member or purchasing expensive hardware or software.
This app also offers customizable workflows that enable employers to tailor their onboarding processes according to what works best for their company. This includes setting up custom tasks and notifications for new hires and tracking progress against certain milestones throughout the onboarding period. Tribehr allows team members to access key documents quickly and securely via its cloud-based platform.
Lever
Lever is an employee onboarding app that's ideal for small businesses. It provides a platform where hiring managers can create job postings, review applicants' resumes, and track candidates' progress through each step of their journey. Lever also makes it easy to gather feedback on how well new hires are faring once they start working in the organization. The software offers analytics tools to measure how successful your recruitment efforts have been, as well as other features designed with HR teams in mind.
What sets Lever apart from its competitors is its intuitive user interface. It streamlines the process of managing applicant data so users can easily access information when needed. Its "drag-and-drop" feature enables employers to quickly move potential employees from one stage of the hiring process to another, making recruiting faster and easier. Additionally, Lever offers custom integration options to use existing systems and databases within the platform itself.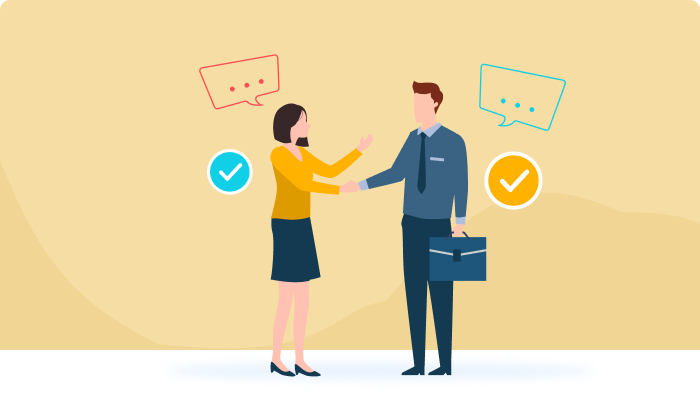 Fairsail
Moving on from Lever, Fairsail is an employee onboarding app that small businesses can use. It provides a comprehensive platform for managing the entire onboarding process in one place. This includes tracking new hire paperwork, providing guidance during onboarding training, and even helping with remote onboarding of employees working remotely.
Fairsail also offers unique features, such as automated notifications when key tasks are due; this helps ensure everything runs smoothly during the onboarding process. Additionally, it's easy-to-use interface makes setting up multiple profiles and roles simple. As a result, HR teams have more time to focus on other activities related to onboarding new hires. Fairsail is an excellent choice for any small business looking for a streamlined solution for its employee onboarding needs.
Trakstar
Trakstar is an employee onboarding app that is built specifically for small businesses. It allows HR managers to easily manage the entire onboarding process, from creating job postings and collecting applications through to onboarding new employees. The software simplifies the process by allowing users to store important company data in a single platform to use it across multiple departments and teams.
Using Trakstar's intuitive user interface, employers can assign tasks to different team members and track progress on each task as they move through the onboarding process. Additionally, they have access to automated reports that give them detailed insights into how their new hires perform over time. This feature helps ensure that every step of the onboarding process runs smoothly and efficiently. Trakstar provides powerful tools that make managing employee onboarding for small businesses easier than ever before.
Jobvite
Jobvite is an effective onboarding app for small businesses. It provides a comprehensive system that automates hiring, from job postings and applications to background screening and offer letters. Furthermore, Jobvite's intuitive interface makes it easy to use by both employers and new hires alike.
What really sets Jobvite apart is its suite of features designed specifically with smaller firms in mind. For instance, the platform allows users to create custom workflows tailored to their business needs and access analytics and reporting tools that help managers analyze recruitment data over time. Plus, it integrates seamlessly with many popular HR software solutions so recruiters can easily transfer applicant profiles across systems.
Brightmove
Brightmove is an employee onboarding app specifically designed for small businesses. It provides a comprehensive platform that streamlines the onboarding process, from recruitment to training. This software offers pre-screening tests and automated background checks, making it easy for employers to find the best candidates for their job openings quickly. In addition, Brightmove comes with built-in tools for tracking applicants' progress during the hiring process.
This tool allows employers to easily create customised onboarding plans tailored to individual employees' needs. They can include tutorials on company policies, setting up required accounts, or viewing important documents. With these features in place, new hires have all of the information they need right away so they can start feeling productive faster than ever before. Plus, it simplifies managing compliance requirements while keeping tabs on employee performance metrics over time.
Icims
The second employee onboarding app we'll look at is iCims. It's a cloud-based platform that offers businesses of any size an efficient and effective way to manage their new hire process. This includes features such as automated background checks, digital forms, and integration with existing HR systems.
iCims also allows employers to create custom onboarding plans for each new hire, making it easy to customize the onboarding experience for every individual. Additionally, its tracking tools allow companies to monitor progress and ensure that all necessary steps are completed on time. With these capabilities, businesses can ensure their employees get up to speed quickly while ensuring compliance with relevant regulations.
Onboardly
Onboardly is a comprehensive employee onboarding software for small businesses. It provides an intuitive, simple platform that helps streamline the onboarding process and ensure compliance with industry regulations. With Onboardly, employers can easily customize the application to fit their needs without worrying about complex setups or difficult navigation.
The system allows users to manage new hire paperwork electronically, meaning they no longer have to rely on paper forms and manual entry. This makes it easier for employers to track tasks associated with onboarding, as well as keep tabs on any required certifications and documents needed from new hires. Plus, by using automated reminders in the platform, companies can help ensure all their employees get up-to-date information quickly and efficiently during the onboarding period.
Conclusion
Employee onboarding is a critical process for any small business seeking to ensure its new hires have the best chance of success. With the right employee onboarding apps, it can be simple and efficient. The 11 best employee onboarding apps for small businesses listed in this article are all excellent options, each offering unique features and advantages. From BambooHR's comprehensive suite of integrated HR solutions to NinjaOnboarding's designed specifically for remote teams, these customer relationship management software programs provide an invaluable service for businesses everywhere.
Why Choose 500apps?
#1
All-in-One Suite with more than 50 apps
#2
Everything you need today and in the future for all departments
#3
Unbelievable value - the lowest pricing you will ever find
#4
Hosted in 6 locations for compliance and blazing speeds
#5
24/5 Support - FREE chat, email and phone
#6
Uncapped features - limits you will never reach humanly
#7
Managed and maintained everyday by a dedicated team
#8
No downtime - comes with a 99.9% uptime guarantee
#9
Supports a number of international languages
#10
We've everything covered - 90k+ trust us with their business
Join the SaaS Revolution
All-in-One Suite of 50 apps

Unbelievable pricing - $14.99/user

24/5 Chat, Phone and Email Support