10 Email Blast Strategies to Increase Your Conversion Rate
Email blasts have become an increasingly popular tool for businesses looking to drive conversions. By collecting email addresses and sending out tailored messages, companies can quickly and cost-effectively reach thousands of potential customers. But how do you ensure that your emails are actually driving people to convert? That's where these 10 Email Blast Strategies come into play.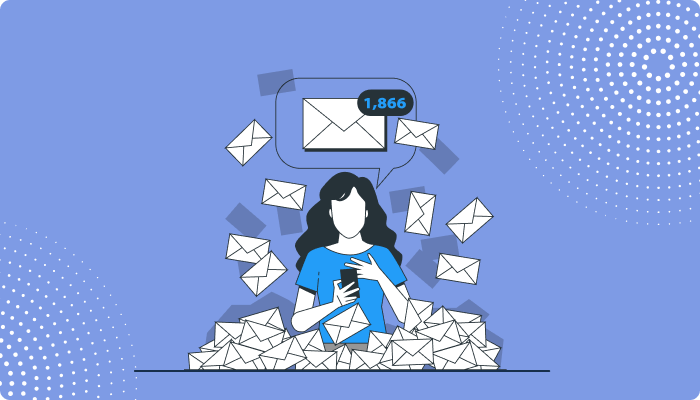 With this comprehensive guide, we'll show you exactly what you need to do to maximize the effectiveness of your email campaigns and increase conversion rates. Here's a sneak peek at some strategies: segmenting customer lists based on behavior, targeting specific groups of users with personalization tactics, creating engaging subject lines, and optimizing content for mobile devices.
What Is an Email Blast?
An email blast is a digital marketing strategy in which businesses send promotional emails to large groups of people at once. It's an effective way for companies to reach their target audience, boost brand awareness, and potentially increase conversion rates. Email blasts are usually sent out on behalf of the company or product being promoted, but they can also be used by non-profits and other organizations to publicize events or campaigns.
Clear headlines and actionable calls-to-action (CTAs) will encourage recipients to read more about your offering.

Utilize available tools such as triggers, automation workflows, segmentation capabilities, and personalization features to maximize your results.

Include compelling images and copy that reads well on any device.

Monitor open rates and clickthroughs over time to adjust your approach accordingly.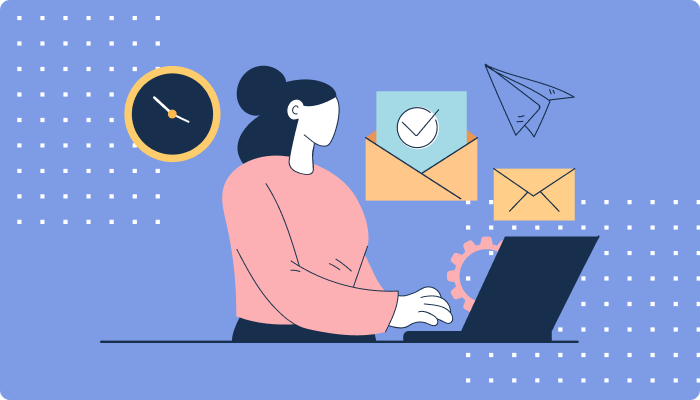 What's an Email Marketing Conversion Rate?
An email marketing conversion rate is a metric that measures how many people who receive an email blast take the desired action. It's measured by dividing the number of conversions (the desired action taken) by the total number of emails sent. This number can be used to gauge the success of your email campaigns and help you make decisions about future strategies.
An effective email marketing tool is essential for measuring your conversion rates and making sure they're as high as possible. Such tools provide insights on open rates, click-through rates, unsubscribe rates, bounce rates, and more, all critical metrics for understanding your campaign's success and what changes need to be made to improve it going forward. Investing in this software will give you valuable data to inform your strategy when setting up future blasts, ultimately resulting in higher conversion rates over time.
Top 10 Strategies for Boosting Email Conversions
Creating an effective email blast strategy is key to achieving a high conversion rate. This article will look at the top 10 strategies for boosting your conversions through email blasts. These techniques can help you get more out of every email blast and ensure it reaches the right people with the right message.
Use A/B Testing
A/B testing using MailSend is a foolproof way to increase your email conversion rate. It entails comparing two versions of a campaign and measuring their success rate against each other to determine which version performs better. To ensure maximum efficiency, here are four steps you can take:
First, create two different versions of the same content - one with minimal changes and another more drastically altered version. Then send each variant out to randomly selected portions of your audience; this will accurately represent how well they convert. Next, measure the performance results across both variants for metrics such as open rates, click-throughs, etc., allowing you to identify which design resonates best with your subscribers. Finally, implement the winning version into future campaigns and adjust it based on user feedback or new insights.
By taking these steps, you can rapidly iterate on your existing campaigns until you find what works best for your business goals - all while saving time and money compared to traditional methods! A/B testing is an invaluable tool for any marketer striving for higher conversions from their email blasts.
Personalize Your Content
Personalizing your content is a great way to increase the conversion rate of an email blast. By customizing emails for each recipient, you can create more meaningful and targeted messages that resonate with them. This helps establish trust between your brand and your customers and fosters loyalty by showing that you care about their individual needs.
MailSend offers tools to help make personalization easier than ever before. Automated features allow you to quickly segment users based on interests, demographics or purchase history, so that you don't have to craft personalized emails every time manually. Additionally, it allows you to incorporate dynamic variables like first name into subject lines and body copy automatically. Using MailSend's personalization capabilities will ensure that all of your customers receive content tailored specifically for them.
Include a Clear Call to Action
When it comes to email blast strategies, one of the most effective methods is including a clear call to action. This approach allows you to direct your audience's attention and ensure they know their next steps. With MailSend, this can be done easily and effectively.
MailSend makes it easy to craft an eye-catching call to action that stands out in the recipient's inbox. By creating compelling CTAs within emails, businesses have seen improved engagement rates and increased conversion rates for individual campaigns and overall marketing efforts. Plus, MailSend provides detailed tracking reports to see which calls to action have successfully generated leads or sales for your business.
Optimize for Mobile
When it comes to email blasts, optimizing for mobile is key. MailSend gives you the tools you need to ensure your message looks great on any device. This way, more customers can access and interact with your content no matter how they're viewing it. The benefits of this approach are twofold. Not only does an optimized mobile experience provide a better overall customer experience, but it also increases your chances of conversions. By using MailSend's features such as resizable images and text-wrapping, you ensure that all users get the same reading experience regardless of the device or screen size they use.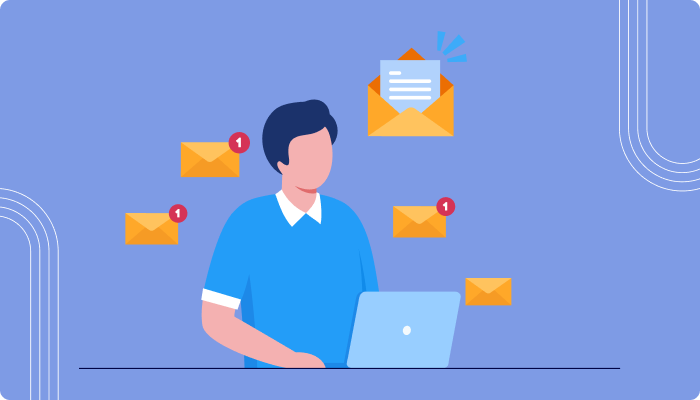 Keep Your Content Concise
When it comes to email blasts, the key is to keep content concise. This means that you should avoid long-winded messages or excessive details when crafting your message. A great way to ensure that your emails are as effective as possible is by using a specialized email blast service like MailSend. Such services make it easy for businesses of all sizes to quickly create and send out customized marketing materials without any technical knowledge required. An optimized email blast can help you increase conversion rates:
Use visuals: Adding high quality images and videos into an email increases engagement with potential customers.

Include calls to action: Directing readers towards specific links helps direct them through their customer journey.

Personalize the message: Reach out to customers on an individual basis by adding personalization tags such as first name or last purchase date.

Monitor analytics: The best way to understand how well your campaigns are doing is by utilizing data from analytic reports provided by the email blast service provider.
These strategies will give you greater control over the success of your campaigns while helping you reach more people in less time than ever before. Utilizing tools from an email blast service also makes this process much easier, allowing you to focus on other areas of your business rather than spending hours manually sending out emails one at a time.
Leverage Incentives
When it comes to email blast strategies, leveraging incentives is key to increasing your conversion rate. With MailSend, you have the opportunity to provide customers with exclusive discounts and bonus offers as part of your promotional campaign. This way, customers are more likely to engage with what you're sending them, which can help boost conversions overall. Incentives don't have to be complicated or expensive either – for example, providing a coupon code in return for signing up for your newsletter could do wonders for boosting user engagement. MailSend also makes it easy to track results from these campaigns so that you can measure their success and determine how best to adjust your strategy moving forward.
Focus on the Subject Line
The subject line is an important element when it comes to increasing your email blast conversion rate. With MailSend's help, you can craft a highly effective one that will capture readers' attention and encourage them to open the email.
A great way to make sure people are drawn in by opening your email is to use keywords that link directly back to what they signed up for or what was promised in any ad campaigns leading up to it. By having these words and phrases stand out among other text, subscribers will know immediately why they should click on your message. Additionally, using MailSend allows you to A/B test various subject lines so you can see which ones work best for different segments of customers.
Use Segmentation
Segmentation is an important tool when it comes to email blasts. It allows you to target specific users interested in a certain product or offer and helps increase your conversion rate. With MailSend, you can create custom audiences based on demographics like age, location, gender etc., as well as interests and purchase history. This way, you can ensure your emails reach the right people at the right time.
By segmenting your campaigns, you can also tailor each message according to what each group may need. For example, if you're running a promotion for a new product launch, those who have already purchased similar products from your company could receive more information about this one, while others who have never bought anything from you may get more of an introductory message with details about why they might want to buy it.
There are numerous benefits to using segmentation in your email blast strategy. It helps improve customer engagement and personalize messages, so they're more likely to take action after receiving them. Segmentation combined with MailSend gives businesses the power to reach their audience quickly and effectively without wasting precious resources.
Use Automation
Automating your email blasts can be an effective way to increase conversion rates. Using a platform like MailSend, you can easily schedule emails and segment audiences for targeted outreach. This helps ensure that the right message is sent to the right people at the right time, increasing engagement with potential customers.
Test Different Send Times
Testing different send times is a key email blast strategy to increase your conversion rate. By utilizing the automation capabilities of MailSend, you can easily test out which time slots yield the best response and engagement from your customers and potential leads. Having an understanding of when people open emails gives you access to valuable data that helps inform more effective campaigns in the future.
Get started with the leading Email Blast Tool today! Sign Up 14 Day Trial
Conclusion
In conclusion, email blasts are an effective way to reach out to a large audience and increase your conversion rate. By following the strategies outlined in this article – using A/B testing, personalizing content, crafting compelling subject lines, segmenting audiences, automating emails and testing various send times – you can significantly improve your open rates and customer engagement.
Using MailSend is also essential for these efforts as it allows marketers to track results from their campaigns easily, set up automated processes like segmentation and testing different send times, analyze data on customer engagement and more. Ultimately, by taking advantage of these strategies, businesses can ensure that they're maximizing their return on investment when sending out email blasts.
Why Choose 500apps?
#1
All-in-One Suite with more than 50 apps
#2
Everything you need today and in the future for all departments
#3
Unbelievable value - the lowest pricing you will ever find
#4
Hosted in 6 locations for compliance and blazing speeds
#5
24/5 Support - FREE chat, email and phone
#6
Uncapped features - limits you will never reach humanly
#7
Managed and maintained everyday by a dedicated team
#8
No downtime - comes with a 99.9% uptime guarantee
#9
Supports a number of international languages
#10
We've everything covered - 90k+ trust us with their business
Join the SaaS Revolution
All-in-One Suite of 50 apps

Unbelievable pricing - $14.99/user

24/5 Chat, Phone and Email Support