Link Building 101: A Complete Guide
Are you looking for an effective way to increase your website's visibility? Then look no further than link building! Link building is a powerful and essential tool that can help take your website to the next level. But where do you start when it comes to creating a successful link-building strategy? This guide will give you everything about 'Link Building 101: A Complete Guide'.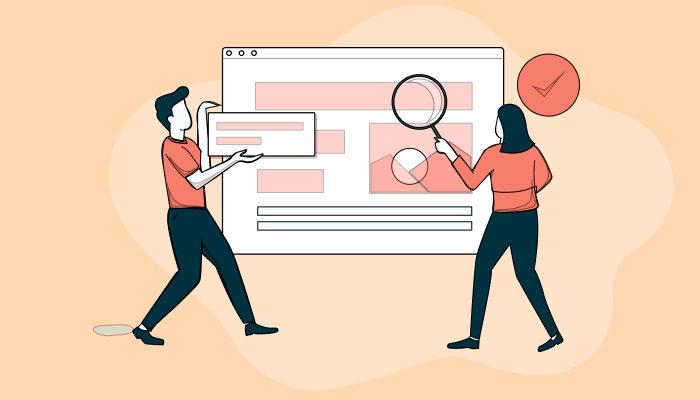 Whether you are familiar with link building or just starting, this comprehensive guide will walk you through all the steps of creating a strong and sustainable link-building program, from understanding what goes into good links to finding strategies for obtaining high-quality backlinks. It also covers advanced techniques like guest blogging, broken link building and content marketing tactics designed to give your website extra visibility in search engine results pages (SERPs).
By following the tips outlined in this ultimate guide, you will be well on your way towards establishing yourself as an authority in the industry and improving your SEO rankings. So let's get started by exploring what makes up an effective link-building campaign.
What Is Link Building?
Link building is an important part of search engine optimization (SEO). It's the practice of connecting a website to other websites with links to improve its visibility and ranking on SERPs. By doing so, you can drive more traffic from other sites directly to yours.
When link building for SEO purposes, it's essential that the links are relevant and useful. Unnatural or irrelevant backlinks can hurt your rankings, while quality ones will help boost your site's authority and performance. Linking to trusted sources also helps build credibility with readers and search engines. Effective link-building is all about creating relationships with key stakeholders within the industry, both online and offline, who can provide valuable insights into optimising your content for greater reach and success.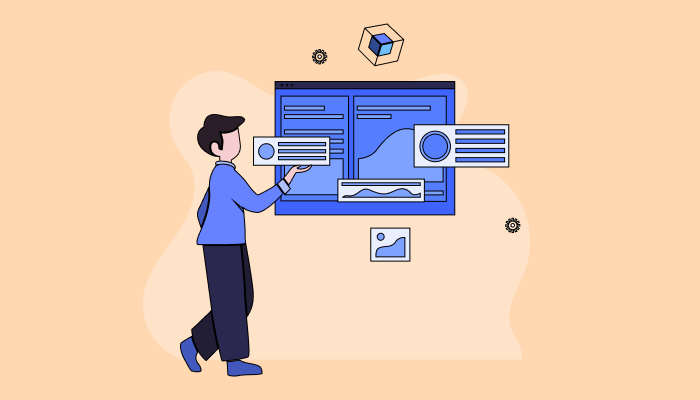 Why Is It Important for SEO and Online Marketing?
Link building is one of the most important aspects of search engine optimization (SEO) and online marketing. It involves creating links to a website from other websites, which can help improve visibility in web searches. But why is it so important? 1. Link building helps increase your site's organic traffic by improving its ranking on SERPs.
Link building can lead to improved brand recognition and higher click-through rates for ads or sponsored posts.

SEO link-building services like guest blogging or directory listings help businesses reach more people and grow their customer base faster.

Link building encourages visitor engagement by providing valuable information about your company through external sources.

Professional SEO link-building services are essential for better rankings on SERPs, increased organic traffic, improved visibility, and stronger customer relationships.
Different Types of Links
Link building is an important part of any SEO or online marketing strategy. It involves acquiring backlinks from other websites to your website, which can help improve search engine rankings and visibility.
1. Hyperlinks: These are links embedded in text, images, or videos on a webpage, and clicking on them takes you to another webpage.
2. Inbound Links: Also known as backlinks, these are links placed on other websites that direct users to your website.
3. Internal Links: These links are placed within the same website and help users navigate from one page to another.
4. Outbound Links: These links direct users to another website besides your own.
5. Image Links: These are embedded in images and direct users to other webpages when clicked.
6. Nofollow Links: These links tell search engines not to follow them and not to consider them when ranking your website.
7. Anchor Text Links: These are links embedded in the text and include words or phrases designed to be descriptive and relevant to the content.
How to Create Linkable Content?
Creating linkable content is an essential part of any successful link-building strategy. To build high-quality backlinks, you must create material that others will find valuable and want to share with their followers. This means optimizing your on-page SEO for the keywords you're targeting and using strategies such as NinjaSEO to ensure it reaches the right people.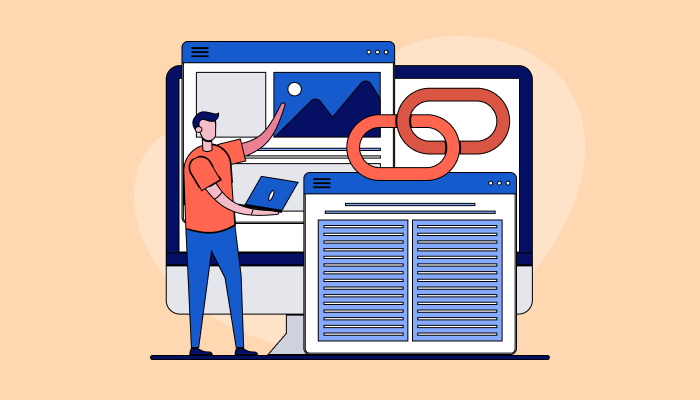 1. Optimize Your Content for SEO: Optimizing your content for SEO will help your page rank higher in search engine results and make it easier for people to find your content. Ensure to include relevant keywords and phrases, use descriptive titles and headings, and write unique content that is useful to readers.
2. Include Internal and External Links: Linking to relevant internal and external sources will help strengthen your content and provide more information for readers. Linking to other pages on your site will help improve your site's overall ranking in search engine results, while external links will help to build your reputation as an authority in your field.
3. Use Visual Content: Visual content such as images, videos, and infographics can help engage your readers and make your content more appealing. You can also utilize images from online repositories of free, high-quality images, such as Unsplash for SEO purposes.
4. Use Social Media: Promoting your content on social media will help drive more website traffic. Make sure to include share buttons on your content so your readers can easily share it with others.
5. Use NinjaSEO: NinjaSEO is an online tool that helps you optimise your SEO content. It provides a detailed analysis of your content, identifies the best keywords to use, and suggests ways to improve your content.
Get started with the leading Link Building Tool today! Sign Up 14 Day Trial
By ensuring your content is optimized correctly, providing value to readers, and utilizing platforms like NinjaSEO, you'll be able to effectively reach out to other websites and generate those much sought high-quality backlinks.
Conclusion
Link building is essential to any successful SEO and online marketing strategy. By understanding the different types of links, creating linkable content, and leveraging NinjaSEO tools such as backlink analysis and competitor tracking, businesses can ensure that they are working to build a strong foundation of high-quality links from relevant sites.
Not only does this help to increase visibility in search engine rankings, but it also helps to boost website traffic by increasing referral sources and improving overall web authority. Link building is a long-term process which requires effort over time; however, when done correctly, it provides powerful results for businesses looking to grow their digital presence.
Why Choose 500apps?
#1
All-in-One Suite with more than 50 apps
#2
Everything you need today and in the future for all departments
#3
Unbelievable value - the lowest pricing you will ever find
#4
Hosted in 6 locations for compliance and blazing speeds
#5
24/5 Support - FREE chat, email and phone
#6
Uncapped features - limits you will never reach humanly
#7
Managed and maintained everyday by a dedicated team
#8
No downtime - comes with a 99.9% uptime guarantee
#9
Supports a number of international languages
#10
We've everything covered - 90k+ trust us with their business
Join the SaaS Revolution
All-in-One Suite of 50 apps

Unbelievable pricing - $14.99/user

24/5 Chat, Phone and Email Support