10 Benefits of Virtual PBX System To Grow Businesses
Virtual PBX system enables small businesses to save money while getting the convenience of huge enterprise-grade phone system. Learn more about benefits of virtual PBX and how it can help your company.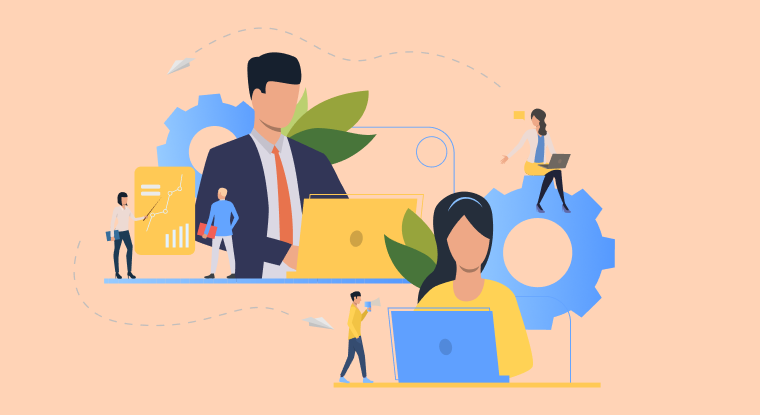 A virtual PBX system is a great way for growing businesses to manage their phone system. With a virtual PBX, businesses can manage their calls and messages from a central location.
If your company is small, it's pretty easy to add one phone line to your home office regardless of where it is. But as your business grows and you need to do more to improve communication, things can get difficult. If you need to have more phone lines set up in your corporate building, now is the time to learn more about PBX systems. Modern systems are computerized, and some even work over the Internet. Though virtual PBX systems may sound intimidating to you, the truth is that this latest innovation makes all of this tech easy to understand. Plus, such modern PBX systems are more affordable than ever.
What is a Virtual PBX System?
A virtual phone system is a telecommunications system that allows users to manage their telephone calls through a remote location. Rather than having a physical PBX system installed in their office, users connect to a virtual PBX system hosted by a third-party provider. This provides companies with a number of advantages, including cost savings, improved flexibility, and enhanced security.
You get a virtual phone box to use for all the calls in all your locations. The calls made in your office from any point of your location are routed to your office where you are present.
Why Should You Go For a Virtual PBX System?
In the past, companies could afford to make large investments in traditional PBX systems. These expensive setups help you keep in touch with your clients, business partners and vendors from any office location where you are present.
Get the benefits of a virtual PBX system now! Sign Up 14 Day Trial
However, now, with advances in technology, virtual PBX system is emerging as a viable alternative. What's most attractive about it is that it is cheap. It's an affordable option Top 10 Benefits of Virtual PBX System for Growing Businesses
A Virtual Private Network is a network that is dedicated to secure communications between computers and servers. It permits employees to send and receive information via the internet. Businesses are quickly realizing that a VPN is not only an efficient, cost-effective solution to secure internal communications, but also offers many other advantages.
Benefits of Virtual PBX System for Busiensses:
A PBX system allows your company to improve its customer service and cut operating costs while making its working processes more dynamic and flexible. If you are a small or growing business, here are the top 10 benefits of using a virtual PBX system.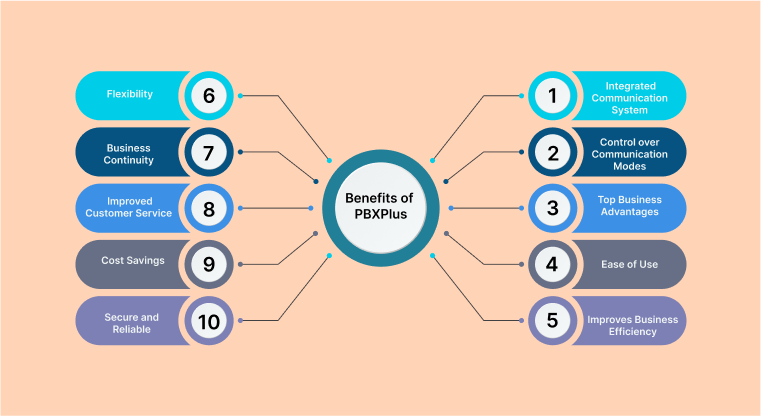 1. Integrated Communication System:
Cloud business solutions are easy to deploy and enable employees to stay connected whether they're on the go or in the office. In this way, cloud technologies increase productivity by providing a consistent presence for companies and a seamless way for employees to access information when they need it and seamless access to CRM tools, email, instant messaging, voice and videoconferencing.
2. Control Over Communication Modes:
A cloud-based system puts businesses in control, allowing them to pick and choose which features they require and easily turn them on and off.
Furthermore, cloud solutions provide employees with anytime, anywhere access to all of their calling features via a smartphone, desk phone, or softphone. Even better, they can access their critical business software in real time.
3. Top Business Advantages:
A cloud-based phone system would provide small businesses with access to network applications that are typically found at larger corporations. This includes features like a Virtual Assistant, Auto Attendant, Never Miss a Call, and Call Center solutions.
4. Ease of Use:
The modern workplace is becoming increasingly mobile, and small businesses, in particular, must be able to operate from multiple locations.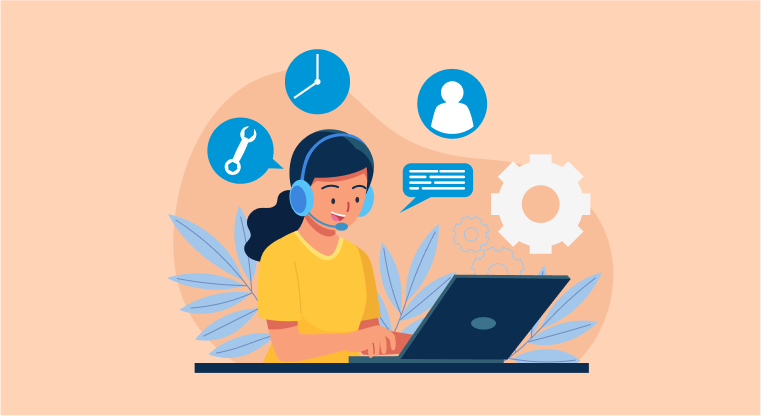 Small business employees who use a cloud-based system have access to features that allow them to log in from anywhere and be reached while on the go, giving customer-facing and revenue-producing employees more control over their productivity.
5. Improves Business Efficiency:
One advantage of digital technology is the use of application programming interfaces (APIs) to connect disparate software. That is why a cloud PBX benefits businesses by increasing productivity. Your employees can not only make calls from anywhere there is an internet connection, but they can also improve their efficiency by making calls from platforms they use every day. Consider making a call to a client, recording it, and then importing that record directly into your CRM. That is one example of cloud efficiency in phone service.
6. Flexibility:
Your employees will benefit from virtual phone numbers because it allows them to work from anywhere there is an internet connection. They can make and receive calls using their cell phone, a VoIP desk phone, or even their computers. Employees can even switch from one device to another while on the phone, while still enjoying some of the same features.
7. Business Continuity:
Working with a cloud phone system allows businesses to stay in touch with their customers no matter where they are. A cloud-based communications system is unlikely to be impacted by external factors such as severe weather or other issues that may prevent employees from arriving at the office.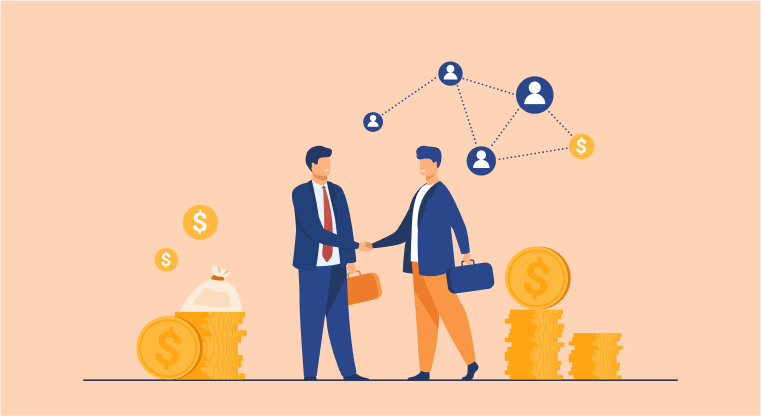 Businesses can maintain a consistent presence — and access the tools required — by using a cloud-based system.
8. Improved Customer Service:
Businesses can easily direct calls to various departments and even create greetings unique to a given department using the Virtual Receptionist (VR) or Auto Attendant feature. For example, a company could pre-set a holiday greeting (via the administrative portal) to revert to the non-holiday greeting on a specific date. It could also include an on-hold message about current promotions or frequently asked questions.
9. Cost Savings:
Another advantage of a cloud-based phone system is cost savings. Moving telecommunications away from PBX platforms and into the cloud can be less expensive in terms of monthly service rates versus a traditional system, assisting in cost reduction and, ultimately, increased profitability.
10. Secure and Reliable:
Business security is always an issue, but hosted PBX doesn't have this problem. In the cloud, it is constantly necessary to update your software to counter the latest hacker threat. An on-premises PBX requires an on-site technician to upgrade your software, but cloud updates are done remotely at the speed of the Internet. Every call you make is encrypted, even if it is stored on a server located overseas. In this way, hosted PBX is both as secure as the internet you use every day, and as reliable as it is.
Conclusion
As previously stated, virtual PBX systems are cost-effective, efficient, and completely scalable, in addition to a slew of other advantages. If your company requires a more cost-effective and adaptable communication solution, a PBXPlus virtual PBX software by 500apps may be the ideal solution.
Why Choose 500apps?
#1
All-in-One Suite with more than 50 apps
#2
Everything you need today and in the future for all departments
#3
Unbelievable value - the lowest pricing you will ever find
#4
Hosted in 6 locations for compliance and blazing speeds
#5
24/5 Support - FREE chat, email and phone
#6
Uncapped features - limits you will never reach humanly
#7
Managed and maintained everyday by a dedicated team
#8
No downtime - comes with a 99.9% uptime guarantee
#9
Supports a number of international languages
#10
We've everything covered - 90k+ trust us with their business
Join the SaaS Revolution
All-in-One Suite of 50 apps

Unbelievable pricing - $14.99/user

24/5 Chat, Phone and Email Support