Recruitment Assessment Tool: Best Practices & Key Features
Recruitment assessment tools are essential for companies looking to hire the best of the best. With so many qualified candidates, it can take time to differentiate between them and find the perfect fit for your team. That's why using a recruitment assessment tool is key in helping you identify the most suitable candidate.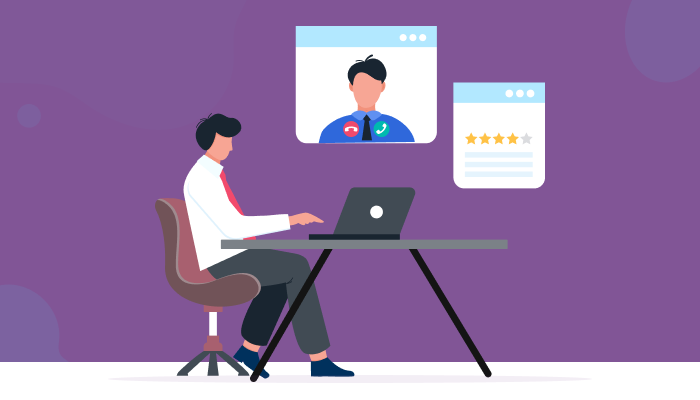 In this article, we will explore some of the best practices when it comes to utilizing recruitment assessment tools, as well as discuss the key features that make them invaluable assets. We'll also take a look at how they can help create an effective hiring process while ensuring optimal results.
What Is an Assessment Tool?
An assessment tool is a software that enables organizations to conduct online assessments and tests as part of the recruitment process. It's typically used with other recruiting tools to evaluate potential employees before hiring decisions. Depending on the job requirements, this kind of program can include different employment assessment tests, such as aptitude tests or technical tests.
The advantages of using an assessment tool are many: employers can quickly identify candidates who meet their standards; they get feedback from applicants about areas where they may need improvement; and it helps reduce bias in the selection process by providing objective criteria for evaluating each person's skill set. Additionally, these tools provide recruiters with valuable data-driven insights, which help them make more informed decisions when selecting suitable candidates.
However, there are some key features to consider when choosing an appropriate assessment tool for your organization: access control settings so you can ensure only authorized personnel have access to sensitive information; customizable questionnaires that let you tailor questions according to job roles; comprehensive reporting capabilities; and integration with existing recruitment systems like applicant tracking systems (ATS). All these components should be taken into account before implementing any recruitment platform.
Types of Assessment Tools
Assessment tools are an important resource for employers. They allow them to quickly and efficiently evaluate job candidates by allowing the employer better to understand their abilities, skills, and knowledge base. There are several different types of assessment tools available today, each with its own set of features and benefits.
Interviews: This type of assessment tool includes face-to-face interviews, telephone interviews, and video interviews.
Assessment Tests: This type of assessment tool includes aptitude tests, knowledge tests, and personality tests.
Surveys: This type of assessment tool includes online surveys, paper surveys, and focus group surveys.
Observation: This type of assessment tool includes direct observation and indirect observation.
Portfolios: This assessment tool includes a portfolio of work samples, resumes, and letters of recommendation.
Ninja Interview: NinjaInterview is an online assessment tool that uses artificial intelligence to assess job candidates. It uses natural language processing to understand the candidate's answers and assign scores based on their responses.
Overall, these various types of assessment tools enable organizations to streamline the recruitment process while ensuring they select the best candidate possible for any given role or position. By taking advantage of these resources, businesses can save time and money while still selecting qualified candidates who possess the right mix of qualifications and experience needed for success in their organization.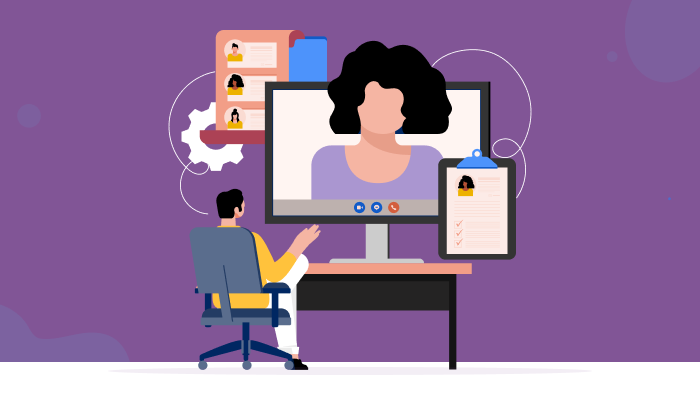 9 Must-have Features of an Effective Recruitment Assessment Tool
Recruitment processes can be made much easier and more efficient by using software solutions like assessment tools. These tools help HR teams evaluate candidates in an organized, systematic way and ensure that only the best people get a job offer. Ninjainterview is a recruitment assessment tool with all the must-have features for effective screening.
Automation: Automation is essential for any recruitment assessment tool. Automating the recruitment process allows recruiters to save time, money, and resources by quickly and accurately evaluating candidates' skills and qualifications.
Customizable Templates: An effective assessment tool should provide customizable templates that allow recruiters to create and edit assessments to fit their needs quickly.
Question Bank: A good assessment tool should include a library of questions that can be used to create assessments tailored to a specific job role.
Multiple-Choice Questions: Multiple-choice questions are a great way to measure an applicant's knowledge and skills. An assessment tool should be able to generate multiple-choice questions based on the job role and the skills required for it.
Artificial Intelligence: Artificial intelligence (AI) can be used to analyze answers and score applicants according to their performance. An AI-based assessment tool can also provide customized feedback to each candidate.
Video Interviews: Video Interviews are a great way to evaluate a candidate's soft skills. An effective assessment tool should be able to conduct video interviews with candidates.
Analytics: Analytics are essential for understanding the performance of candidates. An assessment tool should generate detailed reports for each candidate, including their scores, strengths, and weaknesses.
Collaboration: Collaboration is key for successful recruitment. An assessment tool should provide an easy way for recruiters and HR staff to collaborate on the recruitment process.
Security: Security is essential for any assessment tool. All data should be protected with industry-standard encryption and authentication methods to ensure that all data is secure.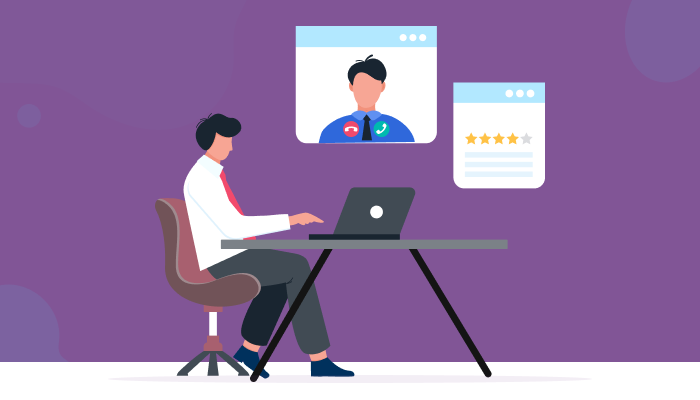 Improving the Efficiency of Your Recruitment Assessment Tool: 7 Best Practices
When choosing the right recruitment assessment tool, improving efficiency is key. Seven best practices can help you get the most out of your recruitment software and maximize its effectiveness.
Ask the right questions: Make sure your questions are specific to the job and relevant to the candidate's skills. Use situational questions to get the candidate to think about how they would handle a particular situation.
Make use of online assessments: Employ online assessments to quickly and accurately assess applicants' qualifications for a role. Consider using NinjaInterview's online assessments for pre-screening candidates, which include a range of assessments such as coding challenges, written tests, and personality tests.
Take advantage of technology: Use recruiting software like NinjaInterview to streamline and automate the recruitment process. This will help you save time, reduce costs, and improve the accuracy of your recruitment assessment tool.
Utilize data: Use data to inform your recruitment assessment tool. For example, NinjaInterview offers data-driven insights into the performance of candidates and how they compare to each other.
Track and measure results: Track and measure the results of your recruitment assessment tool. Use the data you have collected to make decisions about which candidates to hire.
Keep an open mind: Don't dismiss a candidate solely based on the results of the recruitment assessment tool. Use the results as a starting point to get to know the candidate better.
Stay up to date: Keep up with changes in the recruitment industry by staying informed of new technologies, best practices, and trends.
These steps will ensure that your recruitment assessment tool runs smoothly while also helping you select the right applicant for the job. Additionally, here are three key features to keep in mind when selecting a suitable assessment tool:
Speed: It's important to find an assessment system that allows employers to quickly review applications and narrow down the pool of potential hires;
Customization: A useful feature would let recruiters create custom evaluations catered specifically towards different roles based on their needs;
Cost Efficiency: Last but not least, cost should always be considered when looking for a reliable recruitment assessment tool.
Ultimately, having access to these best practices and features will enable employers to choose the most suitable recruitment assessment tool that meets all their needs without compromising quality or performance.


Get started with the leading Assessment Tool today!
Sign Up 14 Day Trial
Conclusion
Recruitment assessment tools are a great way to easily and quickly assess the qualifications of potential candidates. With so many available options, it can take time to determine which features and best practices to focus on. However, some key features that should be considered include ease of use, customization capabilities, data analysis and reporting tools, an automated scoring system, security measures, quality assurance protocols and integration with other software platforms.
Why Choose 500apps?
#1
All-in-One Suite with more than 50 apps
#2
Everything you need today and in the future for all departments
#3
Unbelievable value - the lowest pricing you will ever find
#4
Hosted in 6 locations for compliance and blazing speeds
#5
24/5 Support - FREE chat, email and phone
#6
Uncapped features - limits you will never reach humanly
#7
Managed and maintained everyday by a dedicated team
#8
No downtime - comes with a 99.9% uptime guarantee
#9
Supports a number of international languages
#10
We've everything covered - 90k+ trust us with their business
Join the SaaS Revolution
All-in-One Suite of 50 apps

Unbelievable pricing - $14.99/user

24/5 Chat, Phone and Email Support