12 Tips to Find the Right Ticketing System for Your Business
Are you looking for the perfect ticketing system for your business? The right ticketing system can be a game-changer, streamlining customer service and improving engagement. But how do you know which one is right for your needs? Finding the best fit isn't always easy, but it doesn't have to be complicated. This article discusses 12 tips to help you find the ideal ticketing system for your business.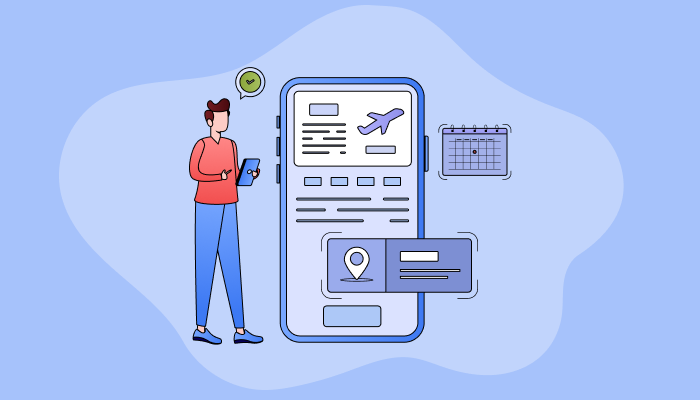 From understanding what features are important to exploring different pricing models, these tips will guide you through the selection process so you can confidently make an informed decision. We'll also touch on common mistakes people make when selecting their ticketing system so you can avoid them too!
Importance of the Ticketing System
The ticketing system for your business is critical in providing excellent customer service. Finding the right support ticketing software that will help you manage and track customer interactions is important. Here are some of the key benefits of the ticketing system:
Helps businesses to manage and prioritize customer requests efficiently, ensuring that each customer is given the attention they deserve leading to improved customer satisfaction and loyalty.

Enables businesses to organize customer requests in a centralized location, making it easy for teams to track and manage tasks, ensuring nothing is missed.

Provides a single channel for communication, ticketing systems can help businesses to streamline customer support and minimize response times.

Provide a wealth of data that can be analyzed to identify trends and improve service offerings by collecting customer inquiries and feedback in one place

Allows businesses to track the progress of customer requests, monitor response times, and identify areas where additional support may be needed.

Offers automation features, such as auto-assigning tasks, sending automated responses, and providing self-service options. This saves time and resources for businesses and allows them to provide more efficient service to customers.
A good ticketing system software should be easy to use, highly secure, and able to scale as needed. Consider short-term and long-term needs when choosing a ticketing system. Ensure the system works well with existing applications and integrates with other platforms like email and chat services. Ensure the system has comprehensive reporting capabilities to analyze customer inquiries and trends over time. By selecting quality ticketing system software, you'll set yourself up for success by ensuring superior customer service and efficient workflow management for your business.
Steps to Implement the Ticketing System
Now that we've discussed the importance of a ticketing system let's consider how to implement it. Firstly, you want to evaluate your current workflow management processes and determine where changes can be made. To do this effectively, you'll need to:
Identify what kind of helpdesk ticketing system best suits your business needs:

Think about which features are most important in terms of scalability and cost-efficiency.

Consider whether there is any customization needed for automation or other purposes.

Research companies that offer similar solutions and compare their offerings before making a decision.

Make sure that customer service support is available if needed after implementation.
Once you have determined the type of ticketing system suitable for your business, set up an account with the provider and connect it to existing systems like email or CRM software so tickets can be automatically created and tracked as they move through the workflow process. Additionally, you should also consider training employees on how to use the new system correctly and efficiently. This will ensure a smooth transition into using the new tool within your organization.
12 Tips for Finding the Right Ticketing System
When finding the perfect ticketing system for your business, there are some key tips you should keep in mind. From understanding what service desk software can do for you to researching online ticketing systems, these 12 tips will help ensure you make the right decision.
Consider Your Needs
Considering your needs is key when it comes to finding the right ticketing system for your business. Think about what features you need and whether they align with currently available. A few factors to consider include customer support bots, analytics capabilities, scalability options and integration capability with other applications or software.
Support bots can be a great asset when selecting a ticketing system; they provide automated responses that help customers find answers quickly without waiting on hold. Integration capability allows businesses to integrate their current systems with the new ticketing platform so that data flows seamlessly between them. Scalability should also be considered, does the platform offer packages suitable for different sizes of businesses? Answering these questions will help you decide which ticketing system best meets your company's requirements.
Assess Your Budget
Budget is an important factor when it comes to finding the right ticketing system for your business. You need to assess how much you can spend on such a system and whether any additional costs are associated with its use, including CRM integration or setting up an automated ticketing system. Some systems may offer discounts if they're used in conjunction with other services, so you should research these options too.
It's also essential to ensure that customer support is available when needed. If you're having difficulty understanding how the system works or there are technical issues, then having someone who can answer questions quickly can save time and money. Look into what type of customer service the vendor offers before making a purchase decision, most vendors will provide contact information on their website.
Research Your Options
When researching ticketing systems for your business, it's important to consider various factors. This includes assessing your budget and whether or not you need an online ticketing platform.
As you look into options, be sure to research what the different platforms offer. Look at features such as support services offered by the provider, cost, scalability, and ease-of-use. Many companies have utilized Support.cc's comprehensive feature set to streamline their customer service operations. Not only does this system provide complete coverage when dealing with customers, but it also allows teams to track progress and report results quickly and efficiently.
Compare Features and Functionality
When finding the right ticketing system for your business, comparing features and functionality is an important step. With so many options available, you'll want to ensure that you're investing in a solution that aligns with your needs. Here's how you can determine if a ticketing system meets those requirements:
Create a list of must-have features that your team requires.

Compare must-have features against potential systems.

Read user reviews from customers who have implemented the same ticketing system.

Check out Support.cc for comprehensive feature breakdowns.

Evaluate cost vs value when selecting a ticketing system.

Consider hidden costs such as training expenses or integration fees.
Analyze User Reviews
When searching for the right ticketing system, it's important to analyze user reviews. This can indicate how well the software works in real-world scenarios and what issues users may have encountered with it. User reviews are also helpful because they often contain insights into specific features and functionality that are not immediately obvious from reading about the product on its website.
It's worth taking some time to read through both positive and negative reviews so you can get a balanced view of what people think of the software. Additionally, make sure to check out support forums such as Support.cc. These offer an invaluable source of information from experienced users who have been using the software for some time and can be incredibly useful when trying to decide which ticketing system is best for your business.
Look for Flexible Pricing
When considering your ticketing system options, it's important to look for flexible pricing. It should be tailored to the specific needs and size of your business so you don't pay too much or too little. Flexible pricing means that you can add features as needed while still keeping costs low. Here are three elements to consider when looking at pricing:
Scalability: Make sure there is an option to scale up if necessary without breaking the bank.

Support: Some systems offer support packages which could save time and money in the long run.

Customization: Look for a system with customizable solutions so you only get what you need.
Overall, shop around and read reviews before making any pricing decisions. Ask questions like 'What kind of discounts do they offer?' and 'How often does their pricing change?' This way, you'll ensure that the ticketing system you choose fits your budget now and in the future.
Evaluate Ease of Use
When finding the right ticketing system for your business, ease of use should be at the top of the list. After all, if you're going to invest in a product or service, you want to make sure that everyone on your team can effectively and efficiently utilize it. To evaluate how easy a specific system is to use, take some time to explore its features and user interface. Check out reviews from other businesses who have already used the system and support.cc's comprehensive guide on ticketing systems and their usability ratings.
Check for Mobile Access
When evaluating the right ticketing system for your business, it's important to consider mobile access. Make sure that the solution you choose is compatible with desktop and mobile devices so customers can easily reach out on whichever platform they prefer. This will also ensure that support teams can respond quickly no matter where they're working from. Here are three key points to look for:
Look for a ticketing system optimized for mobile devices, including tablets.

Check if the system has an app or other mobile-friendly interface.

Ensure that customer service teams can use their existing tools on any device.
These features will make it easier for employees to switch between desktops and mobiles and provide better experiences for customers at every touchpoint of their journey. Finding a ticketing system with these capabilities should be one of your top priorities when choosing the best option for your business needs.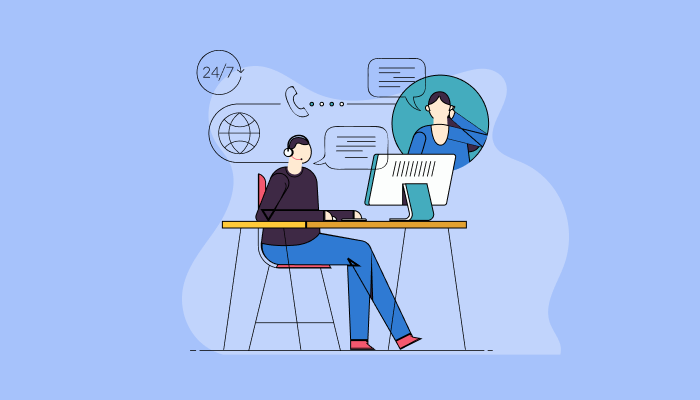 Consider Integration Capabilities
Integration capabilities of a ticketing system should be an important factor when choosing the right one for your business. Having this capability can save time and money by streamlining processes, providing more efficient customer service, and even allowing customers to self-serve their issues.
When looking at integration capabilities, ask yourself if there are any specific integrations that you need in order to make the most out of your new ticketing system. For example, do you want it to integrate with your existing CRM or other software? Is support for mobile access necessary? Take into account what features will benefit both you as well as your customers when considering which solution is best. Make sure the platform includes Support.cc, so you know that all potential problems have been addressed before committing to a long-term contract.
Consider Automation Features
When looking for the right ticketing system for your business, it's important to consider its automation features. Automation can help streamline processes and reduce the amount of manual labor required. This includes automating tasks like creating tickets from emails, assigning specific tags and categories to tickets, or even automatically sending out notifications when a customer has responded. Support.cc is an example of a solution that offers automated solutions.
Think about Support
When selecting a ticketing system for your business, it's important to consider the available support level. Make sure you choose one that provides 24/7 access and includes fast response times. It should also be able to assist in multiple languages. This can help ensure customers are getting their issues resolved quickly and efficiently.
At Support.cc, we offer comprehensive customer service solutions designed specifically for businesses. We provide 24/7 technical support and live chat services so you can get assistance whenever you need it most.
Read the Contract Carefully
It's important to read the contract when selecting a ticketing system thoroughly. Pay special attention to any support or service agreements that could impact your business operations and payment terms and conditions. Even if you're certain of the features you need in a ticketing system, it's essential to read through all of the details before signing on the dotted line.
Take some time to research each vendor and make sure they provide reliable customer service and technical assistance. It's also advisable to double-check what kind of data security measures they have in place. At Support.cc, we always advocate for reading contracts carefully so businesses can get maximum value from their purchase. That way, you'll be able to select the best ticketing system for your organization without any unpleasant surprises down the road!
Get started with the leading Ticketing System Software today! Sign Up 14 Day Trial
Conclusion
The most important factor when selecting a ticketing system for your business is finding one that meets your needs. By considering the budget, integration capabilities, automation features and support available from different systems, you can ensure that you find the right ticketing system to meet those needs. It's also essential to read the contract carefully before signing up with any service provider. This will give you an understanding of what services are included in the package and what fees may apply.
Overall, having a good ticketing system can help streamline operations by automating customer enquiries and order tracking processes. This helps improve the organization's efficiency while providing customers with better service levels. A well-designed ticketing system should be able to provide easy access to data so that it's readily available whenever needed. This can save time on manual tasks while providing insight into customer behavior which can then be used to enhance future marketing efforts.
Why Choose 500apps?
#1
All-in-One Suite with more than 50 apps
#2
Everything you need today and in the future for all departments
#3
Unbelievable value - the lowest pricing you will ever find
#4
Hosted in 6 locations for compliance and blazing speeds
#5
24/5 Support - FREE chat, email and phone
#6
Uncapped features - limits you will never reach humanly
#7
Managed and maintained everyday by a dedicated team
#8
No downtime - comes with a 99.9% uptime guarantee
#9
Supports a number of international languages
#10
We've everything covered - 90k+ trust us with their business
Join the SaaS Revolution
All-in-One Suite of 50 apps

Unbelievable pricing - $14.99/user

24/5 Chat, Phone and Email Support