9 Best Online Tools to Sign PDF Files
So let's look at what each of these 9 best online tools offers users who need to quickly and securely sign their PDF files!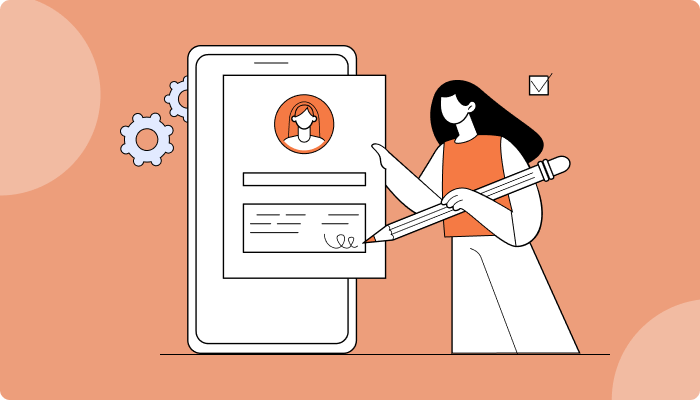 From desktop solutions and browser extensions to cloud services and mobile apps, these nine PDF signature tools provide secure encryption technology which guarantees that only authorized personnel will be able to open them. With features such as remote signatures, bulk processing capabilities, and integration with existing software programs, there's something here to suit everyone's requirements.
What Are Sign PDF?
Digital signatures are a secure way to sign documents electronically. They provide the same level of legal protection as physical signatures but without the need for paper and ink. Digital signatures use cryptography to ensure that documents are only signed by authorized individuals, with details such as date, time and other information, which is securely stored within the signature. This makes them an ideal solution when signing PDF files online.
By using digital signatures to sign PDFs, companies can ensure that their confidential data is safeguarded against tampering or unauthorized access. Additionally, they provide a convenient method for customers to quickly and securely complete transactions digitally, even remotely! Furthermore, digital signature solutions enable organizations to save money on postage costs associated with traditional document processing methods.
Why Digital Signatures Are Important for Businesses and Individuals?
Digital signatures have become an essential tool for businesses and individuals. Here are some of the benefits of using digital signatures:
Provide a secure, cost-effective way to sign documents online for free without having to be physically present.

Help streamline processes such as contracts, invoices, or other important documents that require signatures to move forward with the transaction process.

Minimizes human error by ensuring accuracy when signing documentation.

Assures that correct documents are signed by both parties involved in the transaction.

Legally binding under most jurisdictions around the world.

It saves time and money compared to traditional methods requiring the physical presence and paper copies.
Overall, digital signatures offer many advantages over more traditional document authentication and authorization forms, making them a great choice for businesses and individuals looking to reduce costs while increasing security.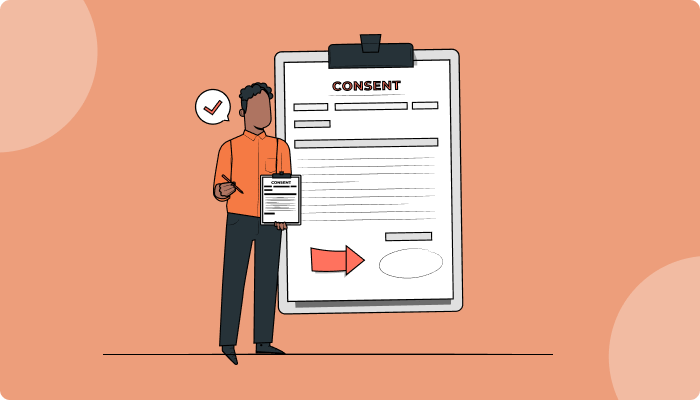 9 Best Online Tools to Sign PDF Files
Signing pdf files is an increasingly important requirement for businesses and individuals alike. It's a convenient way to certify documents without printing them out, signing them, and then scanning or fax the signed document back. To make things easier, plenty of online tools now allow you to digitally sign pdf quickly and securely. Here are 9 of the best online tools:
Adobe Acrobat
Adobe Acrobat is one of the most popular online tools to sign PDF files. It's a reliable and trustworthy software that businesses have used for years. With Adobe Acrobat, you can securely sign documents quickly and easily with just a few clicks:
Create an electronic signature.

Insert it into the document in seconds.

Send or share your signed document right away.
The tool also offers other features such as converting any file format into PDFs, editing text and images on PDfs, merging multiple PDFs into one, encrypting sensitive information, adding stamps and annotations, all while ensuring maximum security thanks to its 256-bit AES encryption technology.
Pdf Buddy
Pdf Buddy is one of the best online tools for signing PDF files. It's an easy-to-use, web-based application that provides users with a simple way to sign and manage their documents securely. With its intuitive interface, you can quickly upload PDFs for signing or create new ones from scratch. The pdf signer feature allows you to add your signature in a few clicks without downloading any software. Plus, Pdf Buddy securely stores all of your signed documents, so they're ready when you need them.
The tool also offers other features like merging multiple PDFs into one document, splitting large files into smaller parts, adding text annotations, and more. You can even share the results instantly via email attachments or by sending links through social media platforms. And with its free basic plan, anyone can get started with zero cost! All these features make Pdf Buddy an ideal choice for those who want an efficient solution for managing their digital documents.
Soda PDF
Soda PDF is an online tool that allows users to easily fill and sign PDFs. It offers a variety of features, including the ability to edit text, add images and shapes, and annotate documents. The most impressive feature however, is its ability to let you 'fill & sign' any document without having to print it out or scan it. Best of all, no extra software installation is required, just upload your file and start working!
The process is simple yet powerful; type in your signature on the screen using your mouse or touch device. You can also draw or upload an image of your signature if you prefer. This makes signing off on contracts faster than ever before! All changes are automatically saved so there's no need for manual saving either. With Soda PDF, filling and signing PDFs has been made easier than ever before, perfect for busy professionals who don't have the time for complicated solutions.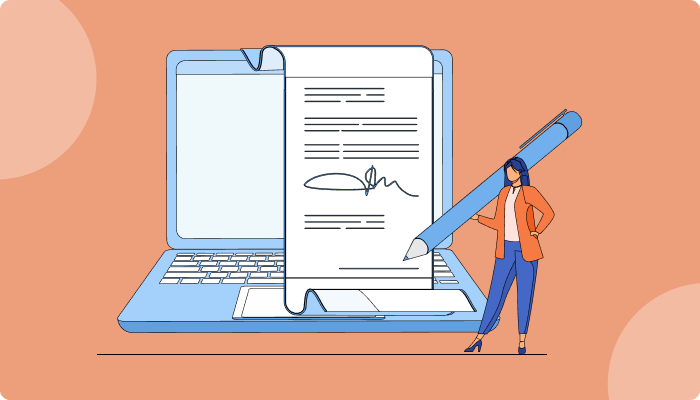 DocuSign
Docusign is an online tool that can be used to sign PDF files with ease. It has a comprehensive list of features, including the capability to eSign documents from any device and share them quickly. The service offers security-focused services and allows users to manage their signature requests in one centralized place easily. With DocuSign, it's simple for businesses and individuals to securely sign, send, receive and store digital agreements such as contracts, invoices, proposals and more.
What sets Docusign apart from other tools is its robust set of features designed specifically for signing PDFs. For example, users can create an individualized template for each document they need signed or use existing templates already included in the platform. Docusign also provides access control settings so you can decide who sees which parts of your document before eSigning it. Users can customize their watermark on every document they generate using this software. These features allow companies to streamline their workflow while ensuring legal compliance by electronically recording all signatures.
HelloSign
HelloSign is another great online tool for signing PDF files. It's easy to use and incredibly secure, making it a popular choice for people who want to sign documents quickly and safely electronically. What sets Hellosign apart from other services? Here are some of the best features:
1. Customizable templates: You can create your e-signature template that reflects your company's branding.
2. Secure storage: All signed documents are stored securely for easy access at any time.
3. Easy integration: Hellosig integrates with dozens of popular applications like Gmail, Google Drive, Dropbox, Box, Salesforce and more.
4. Affordable pricing plans: They offer both free and paid plans, so you can find one that fits your budget.
Overall, Hellosign provides an effective way to sign PDF files online without having to sacrifice security or convenience. Hellosign makes electronic document signing simple and stress-free with its customizable templates, secure storage options, and affordable pricing plans.
Nitro
Nitro is an online tool for signing pdf documents quickly and securely. It's designed to ensure that all parties involved in the document signing process are kept safe from external threats, while also providing a streamlined user experience. With Nitro, you can sign pdfs with ease using its simple drag-and-drop interface. Here are some of the features that make it stand out:
1. Easy setup: Simply connect your signature or initials with your Nitro account and you're ready to go!
2. Fast processing times: No waiting around for documents to get signed; sign pdfs in as little as 30 seconds.
3. Secure platform: Data encryption keeps all documents secure during transmission so you don't have to worry about security breaches.
Nitro is a great option if you need to quickly sign pdf files without sacrificing quality or security. Its intuitive design makes it easy to use even for those unfamiliar with digital signatures, while advanced features like encryption keep users' data protected throughout the process.
Smallpdf
Smallpdf is another great online tool for signing PDF files. It offers a wide range of features, including combining multiple documents into one and saving them as a single PDF file. The user-friendly interface makes it easy for individuals and businesses to use and navigate its many functions. Additionally, Smallpdf's esign feature allows users to add legally binding signatures with just a few clicks quickly. This not only saves time but also ensures accuracy in signing documents.
Overall, Smallpdf is an excellent platform for anyone looking for an efficient way to sign their PDFs electronically. With its intuitive design, reliable security protocols, and helpful customer support team, you can rest assured that your documents are safe from any threats or errors while using this online service.
Signeasy
Signeasy is a great online tool for signing documents quickly and securely. It offers an incredibly simple, user-friendly interface that makes it easy to get your PDFs signed without any hassle or extra steps. With SignEasy, you can sign in from anywhere in the world with just one click. No need to download software or create accounts.
It's also worth noting that SignEasy is a very cost effective option compared to other similar services. You can choose from various plans depending on how many documents you anticipate needing to sign over time, making it suitable for individuals and businesses.
Sign.cc
Sign.cc is a great online tool for signing pdf files securely and quickly. It allows users to sign documents with legally binding electronic signatures, making it simpler to close deals or agreements digitally. Signing up is easy - you just need an email address and password. Here's why we like sign.cc:
1. Streamlined Process: Signing documents with sign.cc is speedy and straightforward; all you have to do is upload the file, fill out the form, attach your signature, and click 'send'. No extra steps are required!
2. Security & Privacy: Your data remains secure with their advanced encryption technology and 24/7 access control monitoring system. Plus, they don't store any of your info on their servers after the signing ends.
3. User-friendly Interface: The user interface at sign.cc makes it incredibly simple to create or edit new contracts in minutes. They also offer lots of helpful tutorials that walk you through each stage of the process so you can get started right away.
Overall, sign.cc offers an efficient solution for those looking to simplify document signing without sacrificing security or privacy standards. With its intuitive design and comprehensive options, this digital service could be exactly what you're looking for!
Get started with the leading Sign PDF File today! Sign Up 14 Day Trial
Conclusion
Digital signatures are revolutionizing the way documents are signed and shared. They offer unparalleled convenience, security, and efficiency for businesses and individuals alike by eliminating manual paperwork. With a wide range of online tools available to sign PDF files with digital signatures, it is now easier to securely send and receive important documents without worrying about any errors or tampering. From Adobe Acrobat to SignEasy, there's an option that can help you get your document digitally signed quickly and conveniently so you can spend more time focusing on other tasks.
The benefits of using digital signatures make them invaluable in today's increasingly digital world where speed and accuracy matter most. Not only do they save valuable time but also provide extra layers of protection against fraud and identity theft.
Why Choose 500apps?
#1
All-in-One Suite with more than 50 apps
#2
Everything you need today and in the future for all departments
#3
Unbelievable value - the lowest pricing you will ever find
#4
Hosted in 6 locations for compliance and blazing speeds
#5
24/5 Support - FREE chat, email and phone
#6
Uncapped features - limits you will never reach humanly
#7
Managed and maintained everyday by a dedicated team
#8
No downtime - comes with a 99.9% uptime guarantee
#9
Supports a number of international languages
#10
We've everything covered - 90k+ trust us with their business
Join the SaaS Revolution
All-in-One Suite of 50 apps

Unbelievable pricing - $14.99/user

24/5 Chat, Phone and Email Support