12 Tips for Leveraging Lead Management Tools to Close More Deals
Are you in the sales industry looking for ways to close more deals? Lead management tools are a great way to help increase your sales. Unfortunately, many people need to learn how to leverage them to get the results they want properly. If that sounds like you, this article is perfect for you! Here we will provide 12 essential tips on using lead management tools correctly so that you can make more successful sales.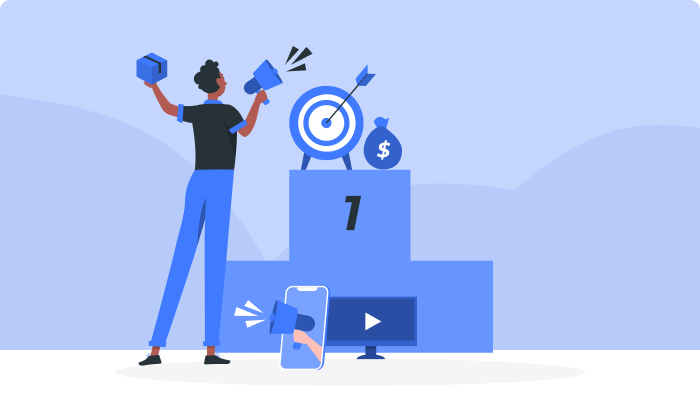 Closing deals is essential to any business but can often be challenging. Lead management tools are becoming increasingly popular as they offer the potential to streamline and simplify the process of closing deals. This article will provide twelve tips for leveraging lead management tools to close more deals and make your workflow smoother than ever before.
Lead Management – What Is It?
Lead management is an important tool for sales teams to track and prospect leads. It helps keep the team organized, so they can focus on closing more deals. Lead management allows salespeople to understand their customers better and manage their time more effectively.
Sales tracking software like Salesforce or OutReachly allows businesses to store customer information and streamline lead communication. With this kind of automation, businesses can easily send personalized emails at scale without manually inputting data each time, which saves valuable time and resources when dealing with multiple contacts. Additionally, these tools offer detailed analytics that helps provide insights into what's working (or not) in the sales process, allowing companies to adjust their tactics accordingly.
Why Is Managing Leads Crucial for Small Businesses?
Lead management is essential for small business owners, as it helps them efficiently manage and track their sales leads. Lead management software like Outreachly can streamline the process and increase efficiency. It allows businesses to easily capture data on potential customers, create and organize sales pipelines, qualify leads based on criteria established by the company, and stay engaged with customers throughout the lead management process.
A good lead management system gives businesses access to better customer relationship insights.
OutReachly's automated features allow users to set up triggered emails at predetermined times to keep leads warm and free up resources.
A comprehensive lead management system makes it easier for teams to collaborate.
Managers can easily access crucial information about their contact database with shared task lists and dynamic reports from real-time data analysis.
This enables them to make sound decisions regarding how best to pursue new opportunities and maximize existing ones.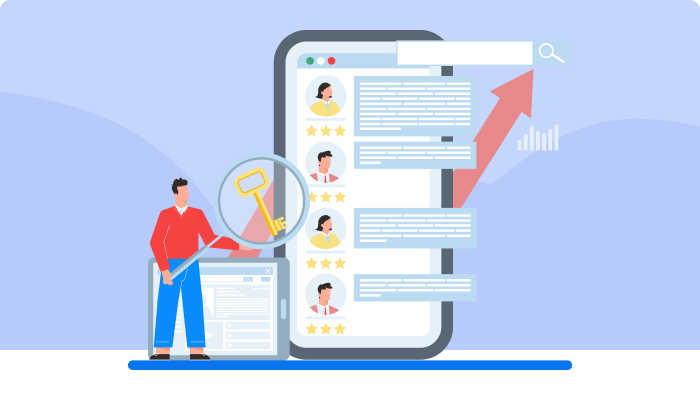 12 Tips for Leveraging Lead Management Tools to Close More Deals
Lead management tools are essential for small businesses to help them close more deals. Whether it's a CRM, SDR software, or sales automation solution, these tools provide the insights you need to maximize your outreach and get more leads into your pipeline. Here we share 12 tips on leveraging lead management tools to grow your business and close more deals.
Use Lead Scoring to Prioritize Leads
Lead scoring is an essential sales tool for any business, and it can be a powerful lead management software to help close more deals. Lead scoring helps prioritize leads by assigning them numerical values based on their level of interest in the company's product or services. This allows businesses to focus on prospects likely to convert into customers. Using lead scoring, companies can quickly identify which potential buyers are most likely ready to buy.
A lead scoring system such as Outreachly can be beneficial because it simplifies tracking and managing leads. It also provides insights into customer behavior that can be used to refine marketing strategies and optimize customer engagement levels. Additionally, it allows marketers to easily compare customer data across multiple platforms so they can understand how different buying patterns correlate with sales performance.
Overall, leveraging a lead management tool like Outreachly's lead scoring system enables businesses to segment their target audience better, identify high-value prospects faster and increase conversion rates significantly. The system makes it easier for teams to track progress towards each prospect and make improvements where necessary, allowing them to maximize return on investment from every sale.
Automate Your Lead Nurturing Process
Automating your lead nurturing process is a great way to maximize the power of Lead Management Tools and close more deals. This strategy leverages technology to streamline outreach, track customer engagement, and generate leads. With the right Lead Management Software in place, you can optimize for success without sacrificing quality or speed.
Here are five key reasons why automating your lead nurturing process is essential:
It helps you reach out quickly: Automation allows you to send personalized messages at lightning-fast speeds so that potential customers receive them within minutes.
You have better data insights: The best Lead Management Software provides comprehensive analytics on each lead's activity so that you gain valuable insight into their interests and preferences.
You save time: Manual processes take up too much of your precious time, but automation helps free it up by taking care of all those tedious tasks for you.
It increases efficiency: Automated lead nurturing ensures consistency across different teams while allowing them to focus on higher-value activities such as strategizing campaigns.
Your content will be more effective: Automation enables you to tailor content according to individual preferences, thus increasing its effectiveness in terms of conversion rates
With these benefits in mind, it's clear that automating your lead nurturing process is one of the most efficient ways to leverage Lead Management Tools and make sure no leads slip through the cracks!
Segment Your Leads into Different Buckets
Segmenting leads into different buckets is a great way to close more deals with lead management tools. By grouping leads based on their needs, interests and behavior, you can provide them with tailored content that resonates better with their needs. You can also use this data to target the right people at the right time for higher conversion rates. Outreachly enables businesses to segment their leads by creating custom fields or tags in its dashboard.
On top of being able to create personalized messages for each group of contacts, segmentation helps you prioritize your outreach strategy as well as track performance across segments over time. This allows you to determine which strategies are most effective, so you can double down on what's working while focusing less on what isn't. With Outreachly's real-time reporting feature, monitoring progress becomes easier than ever, allowing you to act quickly upon any changes needed in your approach and optimize accordingly.
Monitor Lead Engagement
Monitoring lead engagement is an essential part of successful lead management. It allows you to gain insight into your leads' behavior and determine what drives them towards conversion. With outreachly, you can track customer interactions with your website or emails in real-time, giving you valuable information about their interests and motivations.
This data can be used to craft more tailored messages that cater specifically to each lead's needs. You'll also be able to identify which strategies are working best so you can double down on those tactics while phasing out the ones that aren't producing results.
Follow up Quickly with Leads
When closing more deals, following up quickly with leads is essential. This means that you need a tool that will help you keep track of your customer contacts and automate sending follow-ups to save time. Outreachly can be an invaluable asset for this purpose; its automated workflow ensures that no lead falls through the cracks, increasing the chances of successful conversion.
Here are some ways in which leveraging lead management tools such as Outreachly can ensure maximum follow-up:
Automatically send out emails at particular intervals depending on when customers were last contacted.
Use the 'snooze' function to snooze emails until later times or dates if necessary.
Set reminders and notifications so that nothing slips through the cracks.
This way, by utilizing the right technology, one can guarantee timely communication with potential buyers and increase their opportunities for success. With accurate tracking and responsive customer service enabled by effective automation, businesses have all they need to close more deals faster than ever.
Personalize Your Messaging
Personalizing your messaging is important in leveraging lead management tools to close more deals. Tailoring messages and content to each prospective customer shows them that you're interested in their context and goals. This level of detail helps build trust faster since prospects can see how they would benefit from working with you.
Using a tool like Outreachly enables businesses to create personalized emails that are customized for each prospect quickly. With the ability to customize subject lines, email copy, automated follow-ups, and even reminders about when someone has answered or not responded, sales reps have all the resources they need to ensure leads stay caught up. Plus, there's no need to worry about forgetting any details, as everything is logged automatically!
By personalizing communication with leads using Outreachly and other lead management tools, sales teams can increase closing rates by ensuring customers feel understood and appreciated. It's a great way to demonstrate value upfront, so customers know why engaging with your business will benefit them in the long run.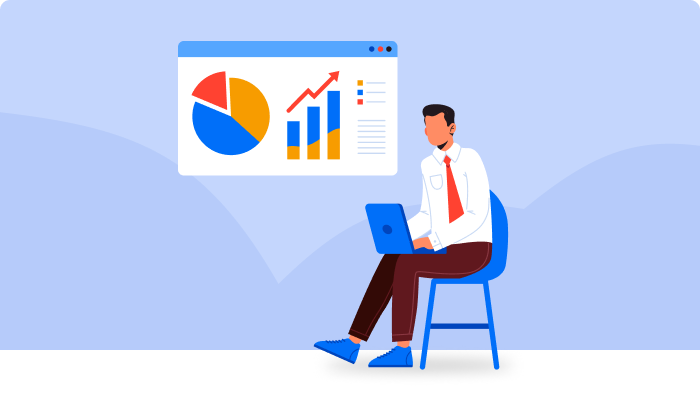 Leverage Automation to Send Personalized Emails
When it comes to leveraging lead management tools, automation is key. This means automating personalized emails to reach prospects at scale and maximize conversions. With the right tool, like Outreachly, you can easily set up automated email campaigns that are fully customized for each prospect.
This way, you don't have to spend time manually creating messages or worrying about them getting lost in a crowded inbox. You also get access to advanced features such as real-time analytics and detailed reports to track your progress and optimize your campaigns accordingly. Plus, Outreachly's intuitive drag-and-drop interface makes setting up automated emails easier than ever before.
So if you want to ensure your leads get the attention they deserve while saving valuable time and resources, consider using an automated email service like Outreachly today! It's an essential part of any successful lead management strategy and will help you close more deals faster.
Utilize A/B Testing to Optimize Your Campaigns
A/B testing can be a powerful tool to help you optimize your campaigns and close more deals. A/B testing allows you to try out different versions of an email or website page to see which one performs better with potential customers. This method makes it easy to identify what resonates with people and make changes accordingly. This process also helps you find the right messaging for each customer, allowing you to create personalized emails that are more likely to lead to successful conversions.
Outreachly is a great way to leverage automated A/B testing. Outreachly's simple drag-and-drop interface makes it easy to quickly create variations of your emails and determine which ones get the highest open rates and click-throughs. The platform also provides detailed analytics on every campaign, helping you continually track performance over time to improve results. Its automation features allow you to send highly targeted messages at scale to maximize efficiency and drive sales.
By utilizing Outreachly's A/B testing capabilities, businesses have a greater chance of closing meaningful deals with their customers. It offers insight into what works when communicating with prospects, allowing them to tailor their messaging and increase conversion rates significantly, not just now but well into the future too!


Get started with the leading Lead Management Tool today!
Sign Up 14 Day Trial
Track and Measure Lead Conversion Rates
Tracking and measuring lead conversion rates is key to closing more deals. It provides actionable insights into what's working and where you need to improve. Leveraging the right lead management tool can help ensure that this process runs smoothly. Outreachly is one such solution with features specifically designed to track real-time conversions.
Outreachly allows users to quickly determine their lead conversion rate by monitoring different parameters like contact response rate, open rate, click-through rate, and so on, which helps identify successful campaigns much faster than traditional methods. Its intuitive dashboard makes it easy to visualize trends over time and adjust your strategy accordingly. Plus, automated reports provide an at-a-glance overview of how each campaign has performed against set goals, helping you refine your approach and increase ROI.
The ability to track metrics accurately increases visibility and enables sales teams to make informed decisions when deciding on future marketing plans or product improvements. This makes outreachly an invaluable asset for any team looking to close more deals effectively and efficiently.
Analyze Data to Uncover Trends
Analyzing data to uncover trends is essential to leveraging lead management tools to close more deals. Using a tool like Outreachly, you can quickly identify patterns in your leads that could indicate sales opportunities or potential red flags. For example, if you notice that most of your leads come from the same country or region, it may be time to focus on expanding into new markets. On the other hand, if leads are coming from various sources and industries, this could signal a need for better-targeting efforts.
You can also use data analysis to determine which content types resonate with different lead segments. This will help inform how you craft outreach messaging so that it speaks directly to their needs and interests, increasing the likelihood of success in closing more deals down the line. Additionally, by gathering information about customer preferences and behaviors over time, you'll be able to adjust your strategies based on changing market conditions.
Create Targeted Campaigns for Specific Leads
Creating targeted campaigns for specific leads is a great way to take advantage of lead management tools. With the help of services like Outreachly, you can easily identify and customize your outreach efforts to ensure they reach the right people at the right time. This will make it easier to close more deals since there won't be any wasted effort on irrelevant prospects.
By segmenting leads based on their interests and needs, you can craft individualized messages that speak directly to each potential customer's unique situation. You'll also have access to data-driven insights, so you know what tactics are working best with different groups of individuals. Plus, automated drip campaigns allow you to send emails without manually managing every single one - freeing up valuable time for other tasks.
Use Lead Management Tools to Monitor and Track Leads
Lead management tools are essential for sales teams, helping them monitor and track leads effectively. With these tools, you can gain insight into your prospects' behavior and create targeted campaigns to nurture each lead's journey through the funnel. Outreachly is a great example of this. It allows you to set up custom pipelines that let you assign tasks and monitor progress in real-time.
As well as tracking individual leads, lead management tools also give users a bird's-eye view of their entire pipeline. This helps identify areas where deals might get stuck or if more resources must be allocated to certain stages of the process. By optimizing processes with insights from lead management software, reps can focus on what matters most: closing more deals.
Conclusion
Lead management tools are essential for small businesses to close more deals. These tools allow you to prioritize leads, automate your lead nurturing process, track conversion rates, and analyze data trends to uncover what works and don't generate sales. With the right approach that includes leveraging these lead management tools, businesses can create targeted campaigns tailored specifically to each lead, resulting in higher conversions and increased success when closing deals. Outreachly is an example of a powerful tool that provides all the features needed to manage leads effectively and help companies reach their goals faster. By utilizing such lead management solutions, small business owners can access invaluable insights into customer behavior and preferences that can be applied to optimize campaigns for maximum results.
Why Choose 500apps?
#1
All-in-One Suite with more than 50 apps
#2
Everything you need today and in the future for all departments
#3
Unbelievable value - the lowest pricing you will ever find
#4
Hosted in 6 locations for compliance and blazing speeds
#5
24/5 Support - FREE chat, email and phone
#6
Uncapped features - limits you will never reach humanly
#7
Managed and maintained everyday by a dedicated team
#8
No downtime - comes with a 99.9% uptime guarantee
#9
Supports a number of international languages
#10
We've everything covered - 90k+ trust us with their business
Join the SaaS Revolution
All-in-One Suite of 50 apps

Unbelievable pricing - $14.99/user

24/5 Chat, Phone and Email Support