Top 10 Emerging Trends In Website Development
Stay ahead of the competition with our top 10 emerging trends in website development. From AI to AR/VR, our comprehensive guide covers the latest tools and technology for creating cutting-edge websites.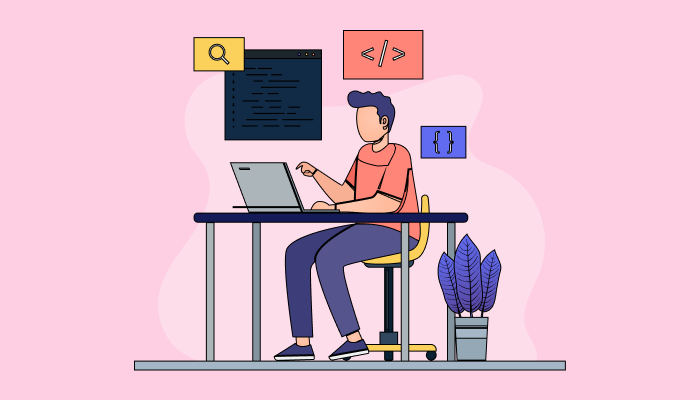 In a world where technology is constantly changing and evolving, businesses need to stay ahead of the curve regarding website development. To help them do this, we have compiled a list of the top 10 emerging trends in website development that they should be aware of. From new coding languages to innovative design techniques, these trends will revolutionize how websites are developed and give businesses an edge over their competition.
The first trend we'll discuss is the rising popularity of JavaScript libraries like ReactJS and Vue.js. These libraries can make web development faster and more efficient by allowing developers to reuse code easily instead of writing everything from scratch. This saves time and money while making websites more reliable and easier to maintain. Additionally, these libraries provide users with exciting features such as dynamic user interfaces, animation capabilities, and real-time data updates, adding an extra level of interactivity to any site.
By following these emerging trends in website development, businesses can ensure their sites remain modern and up-to-date for years to come. In our next article, we'll go into each trend in greater detail so you can decide which ones are right for your project!
Different Types of Websites
Web design and development is constantly evolving, bringing with it a range of emerging trends, from the rise in popularity of single-page websites to an increased focus on mobile web experiences, various types of websites have been created to meet consumer needs.
Business Website: A website created by a business to promote its products and services, attract customers, and provide customer support.

Social Media Website: A website that provides a platform for users to share content and interact with each other. Examples include Facebook, Twitter, and Instagram.

E-commerce Website: A website that facilitates online transactions of goods and services. Examples include Amazon and eBay.

Educational Website: A website that provides educational resources and materials. Examples include Khan Academy and TED Talks.

Blogging Website: A website that allows users to post content and interact with each other. Examples include WordPress and Blogger.

News Website: A website that provides news and information on current events. Examples include CNN and The New York Times.

Portfolio Website: A website that displays a user's work and professional experience. Examples include Behance and Dribbble.

Forum Website: A website that allows users to discuss topics and share information. Examples include Reddit and Quora.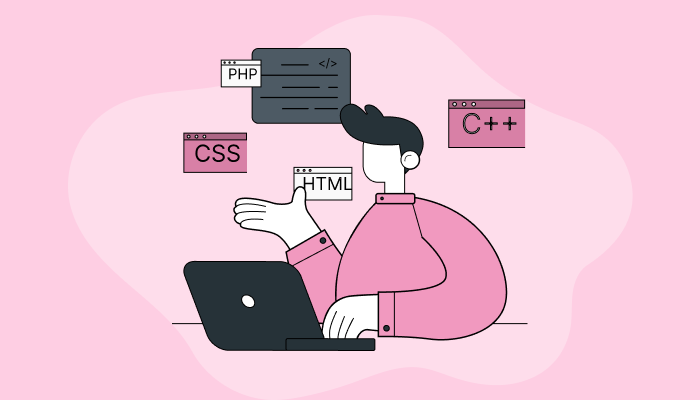 SEO Best Practices For Website Development
When it comes to website development, SEO best practices are key to success. Search Engine Optimization (SEO) is optimizing a website to appear higher in search engine results in pages, making it easier for people to find your content. By following certain guidelines and steps, you can ensure that your website is optimized properly and seen by more people.
Ensure good keyword density on each web page.

Utilize relevant titles and descriptions when linking to other websites.

Include alternative text for all images for better indexing from search engines.

Keep up with ever-changing SEO trends to remain competitive and visible online.
To summarize, understanding SEO best practices for website development is essential to maximize visibility and potential traffic coming into one's site. Implementing these strategies will help create an effective user experience and give visitors what they're looking for quickly and easily.
Top 10 Emerging Trends In Website Development
The web development industry is constantly evolving, and it's important to stay up-to-date on the latest trends. This article will cover the top 10 emerging trends in website development that businesses should be aware of.
Mobile-First Design
Mobile-first design is one of the top 10 emerging trends in website development. This trend emphasizes designing websites with mobile devices as a priority rather than an afterthought. The mobile-first design ensures that users can access your content no matter their device. Ninjasites is a great example of this approach. Their webpage builder makes it easy for developers to create responsive designs without worrying about compatibility issues across different platforms and devices.
Responsive Web Design
Responsive web design is one of the top emerging trends in website development. It involves creating a single, adaptive website that works across all devices and platforms, from phones to tablets and desktops. Responsive web design allows e-commerce businesses to easily reach customers on multiple screens without creating separate websites for each device or platform. Ninjasites is a great example of how this trend can be implemented within an e-commerce website builder.
Single-Page Applications
Single-page applications, or SPAs, are quickly becoming one of the most popular website development trends. They allow for faster loading times and a more user-friendly experience due to their streamlined architecture. Ninjasites is among the best web development companies for creating SPAs that can easily handle complex tasks.
Accelerated Mobile Pages
Accelerated mobile pages (AMP) are a rapidly-growing trend in website development. Websites can be designed to load faster on mobile devices by using web development software for improved user experience. AMP uses open-source code that displays content quickly and efficiently with minimal loading time. This is beneficial because users will not have to wait long for their desired content to appear on the screen.
Furthermore, due to its lightweight code structure, AMP offers advantages from an SEO perspective. This technology has been proven to increase search engine rankings, leading to better visibility and more traffic for businesses who employ it on their site. With Ninjasites' web design and development expertise, you can capitalize on all the benefits of AMP while ensuring your site loads quickly and looks great across all platforms.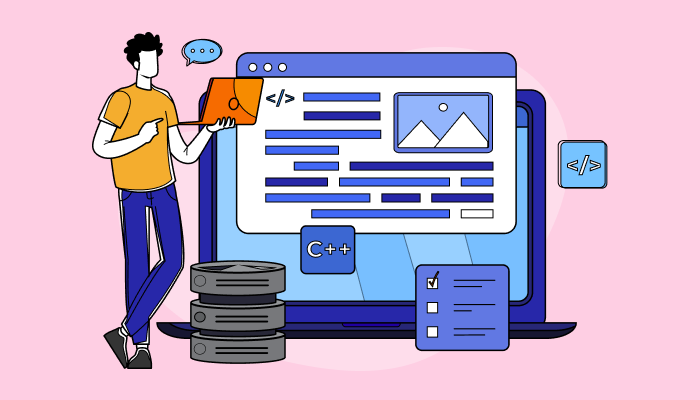 Progressive Web Apps (PWA)
Progressive web apps (PWAs) are one of the top 10 emerging trends in website development. PWAs combine the best features of a mobile app with traditional websites, offering users an experience that is both fast and reliable. As part of website development services, PWAs load instantly, can be used offline, require no downloads or installations from app stores, have secure HTTPS connections for data protection, and offer push notifications to keep users engaged.
Chatbots
Chatbots have become one of the top 10 emerging trends in website development. They rapidly increase in popularity among businesses, as they can save time and money while providing a better customer experience. This is because chatbots use natural language processing (NLP) to understand what customers are asking for, allowing them to provide quick answers without human interaction.
Chatbots like BotUp offer several advantages over other forms of communication, such as email or phone support. For example:
Efficiency: BotUp systems can respond faster than humans and more accurately process complex queries. Plus, with built-in SEO features, your business's FAQ page will be easily found by search engines like Google.

Cost Savings: Even if you have limited manpower and resources available for customer service, using a BotUp system will decrease labor costs significantly.

24/7 Availability: With a chatbot on your website, customers won't need to wait long periods for help. It'll always be there!
Overall, chatbot technology has revolutionized how businesses interact with their customers online. Businesses can now create automated conversations that make customer interactions faster and easier. It also allows companies to remain competitive amid an increasingly digital landscape, enabling them to stay ahead regarding customer service and satisfaction.
Artificial Intelligence
Artificial intelligence (AI) is quickly climbing the ranks when it comes to emerging trends in website development. AI involves machines that can "think" like humans and use this ability to identify patterns, make decisions, and perform tasks without being specifically programmed for each one. This technology has become increasingly popular with web developers as a way to improve user experience on their websites.
Ninjasites has tapped into this growing trend by using AI to build automated solutions that can help businesses streamline complex processes such as customer service inquiries or product sales. By investing in AI technology, Ninjasites is helping businesses maximize efficiency while providing users with an engaging interface and personalized content. In addition, Ninjasites' AI-based services enable companies to gain valuable insights from large amounts of data which they can then use to create more targeted marketing campaigns.
Voice User Interfaces
Voice user interfaces (VUIs) are becoming an increasingly popular trend in website development. With the proliferation of voice-activated devices, it's no surprise that this technology is used more frequently for web designing sites. VUIs allow users to interact with a site by talking to it rather than typing on a keyboard or tapping their phones. Ninjasites is one platform that integrates VUI technology into its design process, making web building and hosting easier and faster.
Motion Ui
Motion UI is an emerging trend in website development that has gained traction in recent years. It enables users to interact with a site or application through motion-based commands, such as gestures and facial expressions. This technology can be used for both mobile devices and desktop computers. Motion UI allows developers to create more intuitive experiences for their customers without spending time on coding and scripting. This user interface allows developers to provide users with a streamlined experience that encourages engagement and interaction.
NinjaSites is one company taking advantage of this growing trend by providing ready-made templates for creating responsive sites optimized for motion UI interactions. With access to pre-built components like menus, navigation bars, forms, and buttons, NinjaSites makes it simple and fast for developers to put together fully functioning websites quickly and easily.
Security
Security is an emerging trend in website development that we can't ignore. It's essential to protect websites and user data while ensuring a safe online environment for users of all ages. Ninjasites, an innovative web design group based in Europe, offers various security solutions like authentication modules and encrypted databases. They also offer other services, such as monitoring and managing cyber-attack risks.
Get started with the leading Website Development Tool today! Sign Up 14 Day Trial
Conclusion
In conclusion, website development is an ever-evolving field. As technology advances and user requirements change, staying on top of the latest trends can be challenging for any web developer. The ten emerging trends in website development discussed here provide developers with the necessary knowledge to ensure their websites are up-to-date and optimized for success. These include mobile-first design, responsive web design, artificial intelligence, voice user interfaces, motion UI and security. By utilizing these strategies and tools, such as NinjaSites, developers can create engaging experiences that meet and exceed customer expectations. With the right combination of expertise and technical know-how, businesses can stay ahead of the competition by having an effective online presence that meets modern standards while remaining secure against malicious attacks.
Why Choose 500apps?
#1
All-in-One Suite with more than 50 apps
#2
Everything you need today and in the future for all departments
#3
Unbelievable value - the lowest pricing you will ever find
#4
Hosted in 6 locations for compliance and blazing speeds
#5
24/5 Support - FREE chat, email and phone
#6
Uncapped features - limits you will never reach humanly
#7
Managed and maintained everyday by a dedicated team
#8
No downtime - comes with a 99.9% uptime guarantee
#9
Supports a number of international languages
#10
We've everything covered - 90k+ trust us with their business
Join the SaaS Revolution
All-in-One Suite of 50 apps

Unbelievable pricing - $14.99/user

24/5 Chat, Phone and Email Support