Top 7 Tips to Improve Your Website Mockup Designs
Did you know that the design of a website is just as important as its content? A well-designed website can have a huge impact on your business. It helps build credibility, trust and loyalty with customers. But how do you ensure that your website mockup designs are top-notch?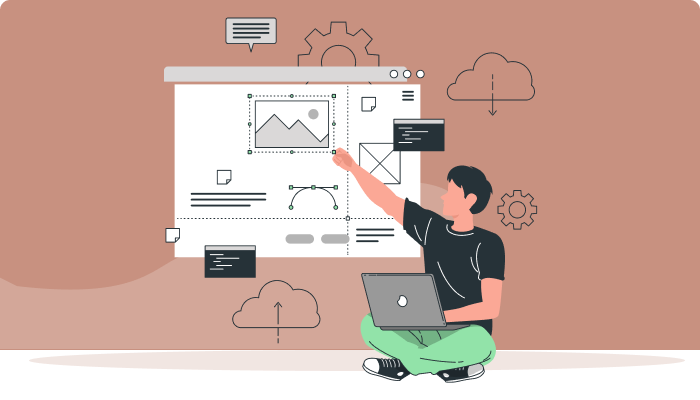 The key to great web design lies in focusing on details like visuals and user experience. To help get you started, here's our list of 7 tips for creating stunning website mockups. With these helpful hints, you'll be able to create amazing websites that will make an impression on visitors and give them a memorable browsing experience.
So if you're ready to take your website, mockup designs up a few notches, keep reading! We've got some fantastic advice coming your way about improving your web design skills and making sure your site stands out from the crowd.
What Is a Website Mockup?
A website mockup is a prototype of an online product or service. It can be used to visualize how the user interface looks and feels before any development starts. A wireframe designer creates these mockups using software like Adobe XD and Figma.
Mockups allow for functionality, design and content changes without going through the entire development process multiple times. This makes it easier for designers to make adjustments quickly if needed and helps stakeholders better understand what their products will look like upon completion. Furthermore, mockups are much simpler than other web designs because they don't require coding skills.
By creating website mockups, developers have a clear blueprint that allows them to focus on their projects more efficiently while ensuring all requirements are met along the way. This ultimately leads to faster turnaround times and higher quality results overall.
Advantages of Using a Website Mockup
Using website mockups can be advantageous for many reasons. The first and most obvious benefit is that it saves time in the development process. A good mockup software like MockFrame allows you to quickly build a wireframe of your site's layout without writing any code from scratch. This makes it easier for developers to visualize how their design will look before they commit to building it. - Using a website mockup saves time and ensures accuracy when designing websites. - MockFrame's drag-and-drop interface allows designers to move elements around easily. - It also offers tools such as grids and guides to help align page components properly. - Precision in the design process saves money by requiring fewer revisions after launch. - Website mockup tools provide an efficient way to collect feedback from stakeholders throughout the design process.
Common Mistakes to Avoid While Creating a Website Mockup Design
Creating a website mockup design can be challenging, but there are some common mistakes to avoid to create an effective design. By using a mockup tool like MockFrame and staying aware of these potential errors, you'll be able to craft quality website mockup designs that accurately represent your vision.
Have people test the prototype while it's still developing to ensure the final product meets users' needs.
Ensure all images have relevant alt text and check for color contrast issues when selecting colors for backgrounds or fonts.
Keep in mind the device limitations of different screen sizes when creating website mockups.
Ensure browser compatibility so that the layout works with multiple browsers.
Top 7 Tips for Improving Your Website Mockup Designs
Creating a website mockup design takes work! It requires technical skills to create an engaging and effective user experience. Whether you are a professional Mock Designer or just starting, these top 7 tips will help you improve your website mockup designs.
Start with a Wireframe
The first step in creating a website mockup design is to create a wireframe. A wireframe provides an outline of your page structure and helps you organize elements in a way that will be logical for users. Getting this step right is important as it can save time later on when designing each element. Once you have your free website mockup with all the necessary elements included, you can start getting creative and adding more detail.
MockFrames are great tools for testing ideas quickly before committing time to fully building them into final designs. Making changes at this early stage is much simpler than making those same adjustments once everything has been finalized and put together with other elements on the page. This also allows designers to try different approaches without worrying about how long it takes or whether they're going down the wrong path, something that would otherwise take much longer if done after completing the entire design process.
Pay Attention to Details
When creating a popular website mockup, attention to the small details is key. Every detail in your design should be considered when crafting your wireframe or MockFrame. From font sizes to margin spacing, all of these attributes must be carefully measured to represent what your finished product will look like accurately.
Not only do these seemingly minor elements play a role in how visually appealing the result may be, but they also affect the user experience. For example, if the text is too small or poorly spaced out, users could struggle with readability, making them less likely to stay on your site for longer than necessary. Similarly, buttons should appear intuitively placed and easily clicked for the best results.
Keep User Experiences in Mind
Keeping the user experience in mind when creating website mockup designs is paramount. It's important to consider how a potential customer will interact with your design and what they'll expect when using your website. This means considering navigation menus, page layout, font selections, and more. Having an understanding of these components can help ensure that users can navigate through your site quickly and easily.
In addition, including MockFrame in your workflow can improve user experiences even further. This tool allows you to create interactive prototypes of web pages before committing them to code. With its drag-and-drop interface, you can rapidly build page layouts or test functionality without any coding knowledge or prior development experience.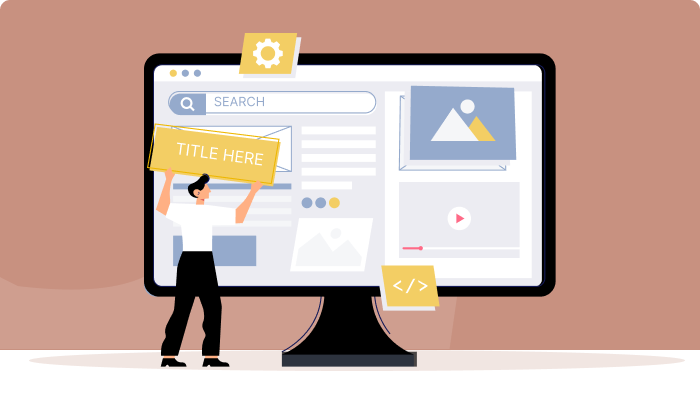 Make Use of User Testing
MockFrame is an invaluable tool for ensuring user experiences are considered when designing website mockups. But, to maximize the effectiveness of your designs, it's also important to use user testing. This can help you identify areas where a design needs further refinement or which features need more focus from users.
User testing should be done throughout the development process and not just at the end. Doing this will enable designers to gain valuable feedback on their work as they go along so that they can adjust accordingly. It's worth taking some time during the creative process to ensure that all parties involved are satisfied with how each step has been implemented. This could include interviews with customers and stakeholders, surveys, online polls and usability studies, depending on what information you need before proceeding with a design project.
Use Responsive Design
Responsive design is essential when it comes to website mockup designs. It helps ensure that the web page layout adapts properly for different devices and screen sizes, improving user experience. This can be achieved through MockFrame's responsive design feature, allowing designers to easily resize their products from one size to another.
Using this tool in the design process will ensure your webpage looks great, no matter the user's device or browser. In addition, this also makes it easier for users to navigate through pages on any type of device. Responsive design gives your website an edge over other competitors who do not have adaptive layouts. By utilizing MockFrame's responsive design capabilities, you will create amazing mockups ready-made for all platforms, desktop, mobile and tablet!
Get Feedback from Others
Getting feedback from others is a great way to improve your website mockup designs. This involves reaching out to people you know, trusting, and finding outside opinions when available. It's important to get the perspective of someone unfamiliar with the project; this can help identify any areas that may need improvement before moving forward with development.
It's also helpful to use MockFrame for interactively getting feedback on design decisions. Its collaboration features allow designers to provide visuals directly in comments or discussion threads, so everyone involved can understand their ideas clearly. This helps streamline the process by providing immediate feedback on changes made over time, making it much easier to choose which direction is best for the overall design.


Get started with the leading Website Mockup today!
Sign Up 14 Day Trial
Stay Up to Date With Trends
In today's market, staying up to date with trends is key for designing amazing website mockups. Utilizing the latest tools and technology can be a great way to enhance your designs. One such tool gaining popularity is MockFrame - an online platform that allows you to quickly and easily design high-fidelity prototypes. With MockFrame, users can access a library of UI components and several templates they can use as starting points when creating their mockup designs.
Using trend data from its user base, MockFrame provides valuable insights into what's popular so designers can create modern websites that are sure to please customers. It also offers features like version control which makes it easier for organizations to manage their projects more efficiently by tracking different versions of their designs over time.
Conclusion
Creating a successful website mockup design is an important part of the web development process. It allows you to create a visual representation of your website before it's built so that you can get feedback and make sure everything looks perfect when it goes live. By following the top 7 tips for improving your website mockup designs, such as starting with a wireframe, making use of user testing, using responsive design, getting feedback from others, and staying up to date with trends, you will be able to create a visually appealing and functional website mockup design.
At MockFrame, we understand how daunting creating a quality website mockup design can be. That's why our platform makes it easy by providing users with all the tools they need to build their dream websites in no time at all. With our drag-and-drop capabilities, intuitive UX/UI designer toolkit, responsive themes library, and more features like real-time collaboration and instant preview options, designing a great website have never been easier! So if you want to take your web development game to the next level, look no further than MockFrame today.
Why Choose 500apps?
#1
All-in-One Suite with more than 50 apps
#2
Everything you need today and in the future for all departments
#3
Unbelievable value - the lowest pricing you will ever find
#4
Hosted in 6 locations for compliance and blazing speeds
#5
24/5 Support - FREE chat, email and phone
#6
Uncapped features - limits you will never reach humanly
#7
Managed and maintained everyday by a dedicated team
#8
No downtime - comes with a 99.9% uptime guarantee
#9
Supports a number of international languages
#10
We've everything covered - 90k+ trust us with their business
Join the SaaS Revolution
All-in-One Suite of 50 apps

Unbelievable pricing - $14.99/user

24/5 Chat, Phone and Email Support