Outbound Call Center Software: Increase Your Calling By 3x!
Call center software is fast evolving to include SIP-based integrations and omnichannel presence. To keep ahead of the curve, major call center software providers are always updating their platforms to give remote personnel additional independence, scalability, security, and management capabilities.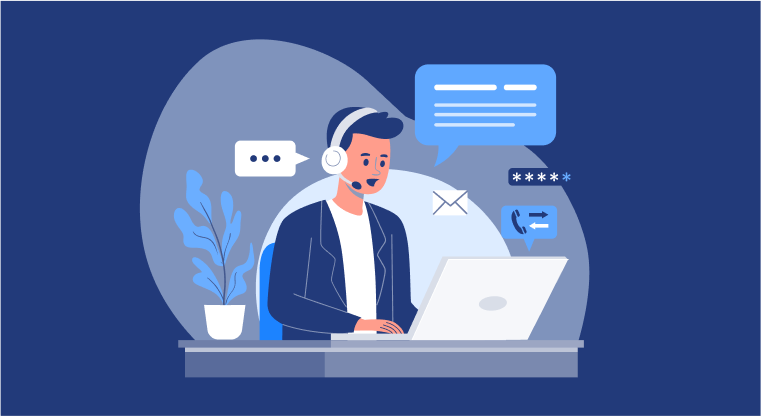 Call center software is rapidly evolving as SIP-based integrations and a widespread omnichannel presence take hold. Aiming to stay ahead of the curve, the leading providers of contact center software are always improving their platforms to give their remote staff throughout the world more freedom, scalability, security, and management capabilities.
A glimpse at the global call center industry's future:
-The market for cloud-based communication technology is booming. The global cloud-based contact center market is anticipated to reach $39.19 billion in 2025, increasing to $496 billion by 2027.
-Legacy systems are insufficient. Traditional contact centers may not be able to meet the needs of today's customers. Around 90% of people say they want answers to their questions right away, which can be hard with an on-prem job.
-Artificial Intelligence is currently being developed. By 2022, AI-enabled conversational agents will handle 20% of all customer care queries.
-The market for call center artificial intelligence is expanding. The call center market By 2024, the market for artificial intelligence is estimated to reach $2.8 billion.
* What is Outbound Call Center Software?*
Outbound call center software is essential for any company that relies on making phone calls as a major component of its sales and marketing activities. Automating and managing your outbound calling campaigns is made easier and more efficient with the help of call center software.
Outbound call center software is a great way to increase the productivity of your call center. This software can help you by automating many of the tasks that are currently being done manually. With this automation in place, your call center can see an increase in productivity by up to 3x!
6 Features of Outbound Call Center Software
Several features will assist you in increasing your calling capability,
1. Dialer
Predictive dialer is an automated system that places customer calls from an outbound call center or a blended call center. The aim is to lower the cost of phone calls by eliminating a significant amount of repetitive and error-prone activity. As soon as an agent is available, dialers connect them to customers. Automated dialer saves contact center agents time manually punching phone numbers. Instead, they can spend more time with customers.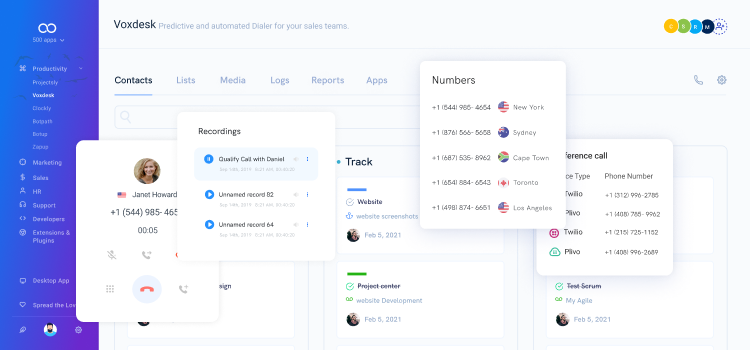 2. Call Recording
Call recording is vital in call centers. It is useful for call centers and other businesses that take phone calls. This functionality can be used to record customer service calls or meetings. These recordings can be used to examine and improve customer support processes. Call recording software can also be used to record sales conversations or other non-face-to-face consumer interactions. Finally, even if your call center, business, or customer service approach is flawless, issues will emerge, and you must be prepared. If you don't have call recording software set up when this happens, the issue may resolve.
3. Call logging
Call logging software gathers and processes call volume and caller information. A call logging system maintains records of client contacts, representative efficiency, and a range of other call-specific data. They eliminate the requirement of human record keeping; all call data is captured and kept methodically, freeing up staff to focus on their primary duty. These technologies collect data in order to improve efficiency, agent performance, and the overall customer experience.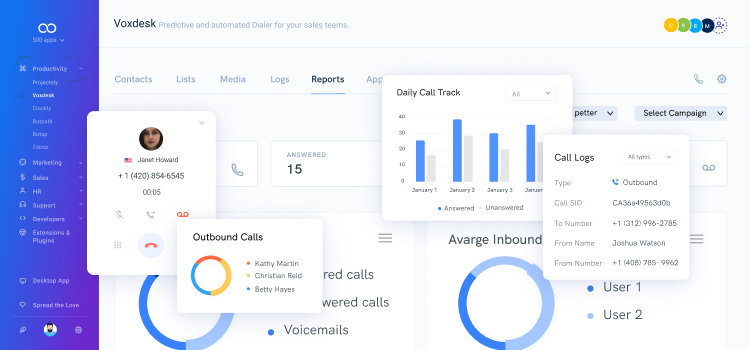 4. Call Analytics
Focus on strengthening the quality and optimization of calls through call recordings. Call analytics establishes the origin of an incoming call through the use of either human records or more advanced cloud contact center software. This technique also generates information about which online or offline advertisements generate phone calls, enabling you to track advertising metrics by channel and personalize caller interactions.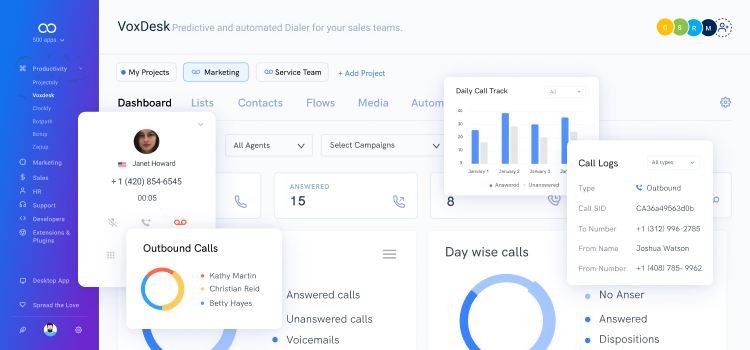 5. Call Disposition
Call disposition codes, also known as call tags, are used to label the outcome of phone calls. You may identify both inbound and outbound calls with call disposition codes to ensure that everyone on your team is on the same page. For example, your sales representatives can tag customers as interested or uninterested, and your support workers can tag calls to indicate if a client query was urgent or non-urgent. This information becomes available to your entire team, allowing them to have a better understanding of the kind of discussions that are taking place in your call center.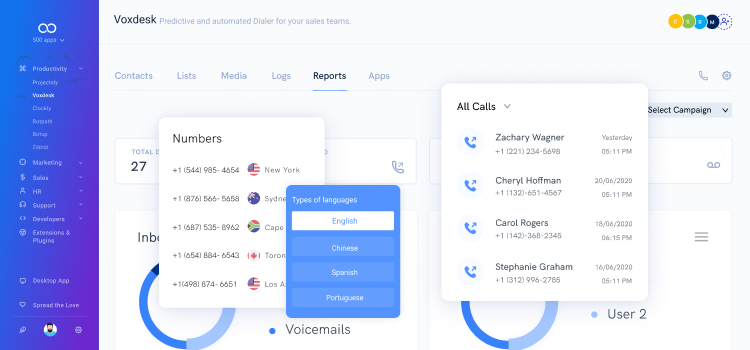 6. Pricing
There are many factors that need to be taken into account when deciding on a call center software provider. Voxdesk has a wide range of complex capabilities and a price tag of just $14.99 per user. Voxdesk gives you free access to more than 38+ apps that can help you to operate your entire business from a single dashboard.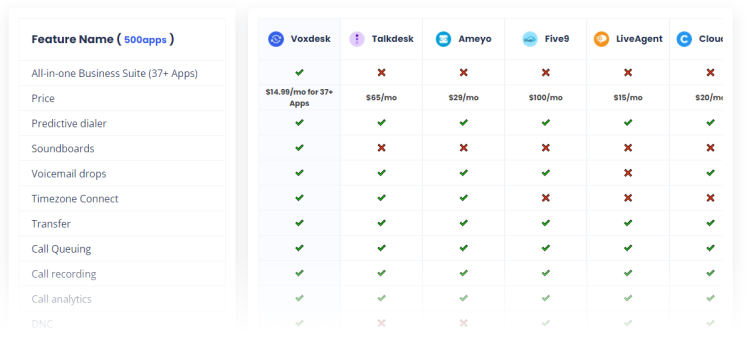 Conclusion
If you're looking for an all-in-one call center software solution, look no further than Voxdesk by 500apps. It's a platform that gives your company the opportunity it needs to develop and develop in a competitive field without being stifled by it. Furthermore, Voxdesk can assist you with a variety of enhancements, such as streamlining through predictive dialers, CRM integration, Visual Call Flows, and much more.
There's no reason to go for second-best when it comes to contact center software and platforms for your business. However, the list above is more than sufficient to provide you with the opportunity you require to manage your organization in a competitive sector.
Why Choose 500apps?
#1
All-in-One Suite with more than 50 apps
#2
Everything you need today and in the future for all departments
#3
Unbelievable value - the lowest pricing you will ever find
#4
Hosted in 6 locations for compliance and blazing speeds
#5
24/5 Support - FREE chat, email and phone
#6
Uncapped features - limits you will never reach humanly
#7
Managed and maintained everyday by a dedicated team
#8
No downtime - comes with a 99.9% uptime guarantee
#9
Supports a number of international languages
#10
We've everything covered - 90k+ trust us with their business
Join the SaaS Revolution
All-in-One Suite of 50 apps

Unbelievable pricing - $14.99/user

24/5 Chat, Phone and Email Support