Best Screen Recording Extensions in 2023
Learn about the features, benefits, and limitations of each extension to make an informed decision. Get started today and start recording your screen with ease.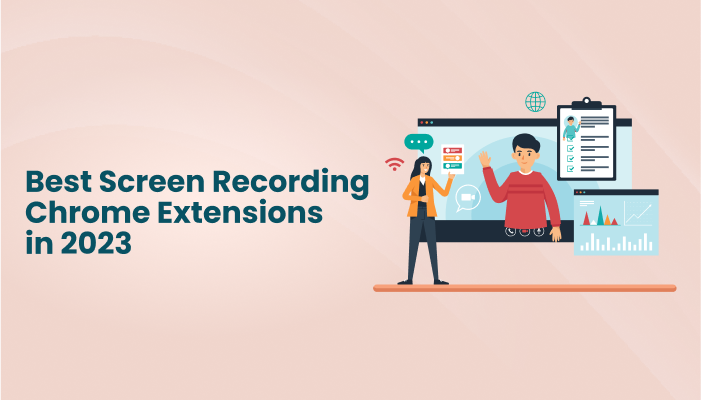 Screen recording extensions allow users to capture their computer screen activity and save it as a video file. These add-ons, which can be installed on web browsers like Google Chrome and Mozilla Firefox, are frequently used to produce tutorials, demonstrations, and other types of video content.
There are several screen recording add-ons available, and each has unique capabilities and functionalities. Popular options include Loom, Screencastify, and Nimbus Screenshot & Screen Video Recorder.
One of the key advantages is that using a screen recording extension makes it simple to record and share screen activity without the need for specialized software. These tools are typically user-friendly and offer a variety of customizing choices, such as the ability to record audio and add comments to the recording.
However, certain screen recording add-ons could have limitations or drawbacks. For example, certain extensions might only allow you to capture a specific portion of the screen or function with certain operating systems. Additionally, some extensions may require a subscription or purchase in order to access enhanced capabilities.
Overall, screen recording extensions can be a useful tool for creating and sharing video content, but it's important to carefully consider the capabilities and limitations of various options before choosing one.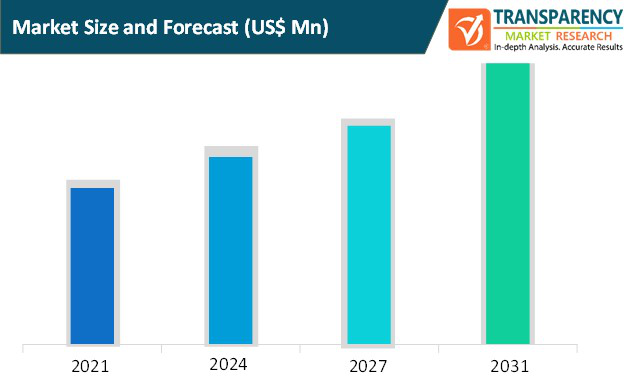 Benefits of Using Screen Recording Extensions
There are many benefits to using screen recording extensions, which let users record the actions on their computer screens. The following are a few possible benefits:
Better Teamwork and Communication: When giving a presentation or demonstrating how to use a particular piece of software, screen recording extensions are useful for recording and sharing information with others. This can improve cooperation and communication within a team or group.
Enhanced Productivity: By enabling people to create instructive and visual aids that are simple to share and access by others, screen recording extensions can help people work more effectively. Productivity can be increased by doing away with the need for detailed explanations and allowing users to focus on their activity.
Enhanced Learning and Training: Screen recording extensions can be used to create instructional videos and other learning resources, which can be a helpful tool for instructing and teaching others. These recordings can be used for reference or as a study tool, which aids in the learning and retention of new information.
Enhanced Customer Service: Videos explaining how to fix common problems or responding to frequently asked questions can be created using screen recording extensions. This tool can help with both customer support and improving the overall user experience.
Greater Accessibility: Videos with closed captions or other accessibility features can be produced using screen recording techniques, making it easier for persons with disabilities to access and understand the content.
Best Screen Recording Extensions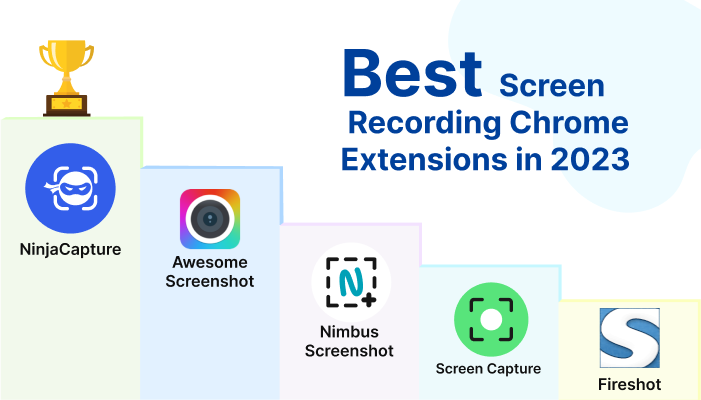 The top Google Chrome screenshot plugins for online screenshotting are listed below.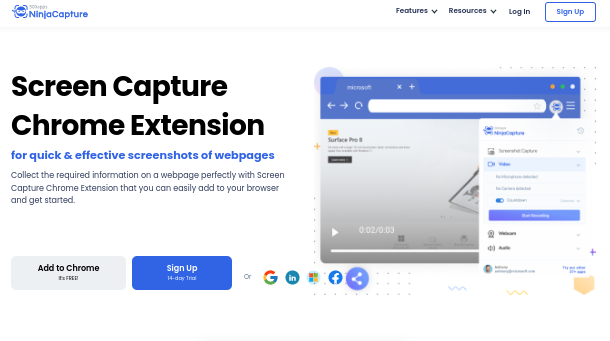 Ninja Capture Screen Recording is a powerful programme for taking pictures and recording video from your computer screen. It makes it simple to capture high-definition video of your desktop, programmes, and games as well as audio from your microphone or system sound.
One of Ninja Capture's standout features is its capacity to record video in a number of formats, including MP4, AVI, and GIF. So, you may choose the format that best suits your needs whether you want to create a video instructional, advertise a new game, or simply record some gameplay footage for later viewing.
Features
Screen Recorder The feature-rich Ninja Capture Screen Recorder allows users of screens to record their screen activity with superb audio and video. It works well for creating presentations, demos, and instructional videos.

Webcam Support One of Ninja Capture Screen Recorder's standout features is its support for webcams. This enables users to easily incorporate their webcam footage into their screen recordings, making it simpler to produce more entertaining and interactive videos.

Audio Recording One of the main advantages of Ninja Capture Screen Recorder is the ability to capture audio in addition to the screen. People who need to record audio for a training or demo or who want to capture a video conference or conversation may find this option to be of particular use.

Security The Ninja Capture Screen Recorder feature allows users to record their screen and audio for a variety of purposes, such as creating tutorials, capturing gameplay, or sharing presentations. This feature's most important aspect is security.
Awesome Screenshot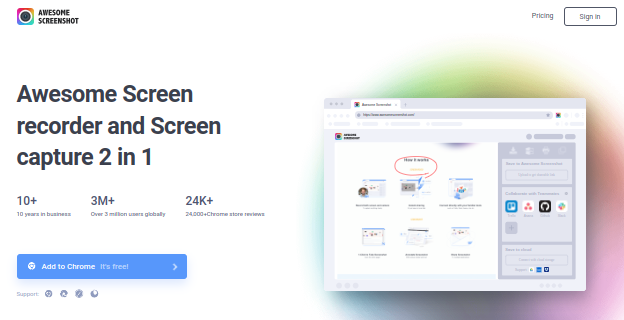 Awesome Screenshot provides a plethora of strong functions. This enables you to take screenshots as well as annotate and black out specific portions of them.
Features
Capture on-screen Activity: The tool should be able to record and capture all on-screen action, including mouse and keyboard motions.

Audio Recording: The tool should be able to record audio from the microphone or other audio sources so that users can narrate their screen recordings.

Basic Video Editing: functions like trimming, cropping, and annotating the recorded video should be offered by the programme.

Support for Hotkeys: The programme should allow users to set up hotkeys to start and stop recording as well as to access additional features and settings.
Screen Capture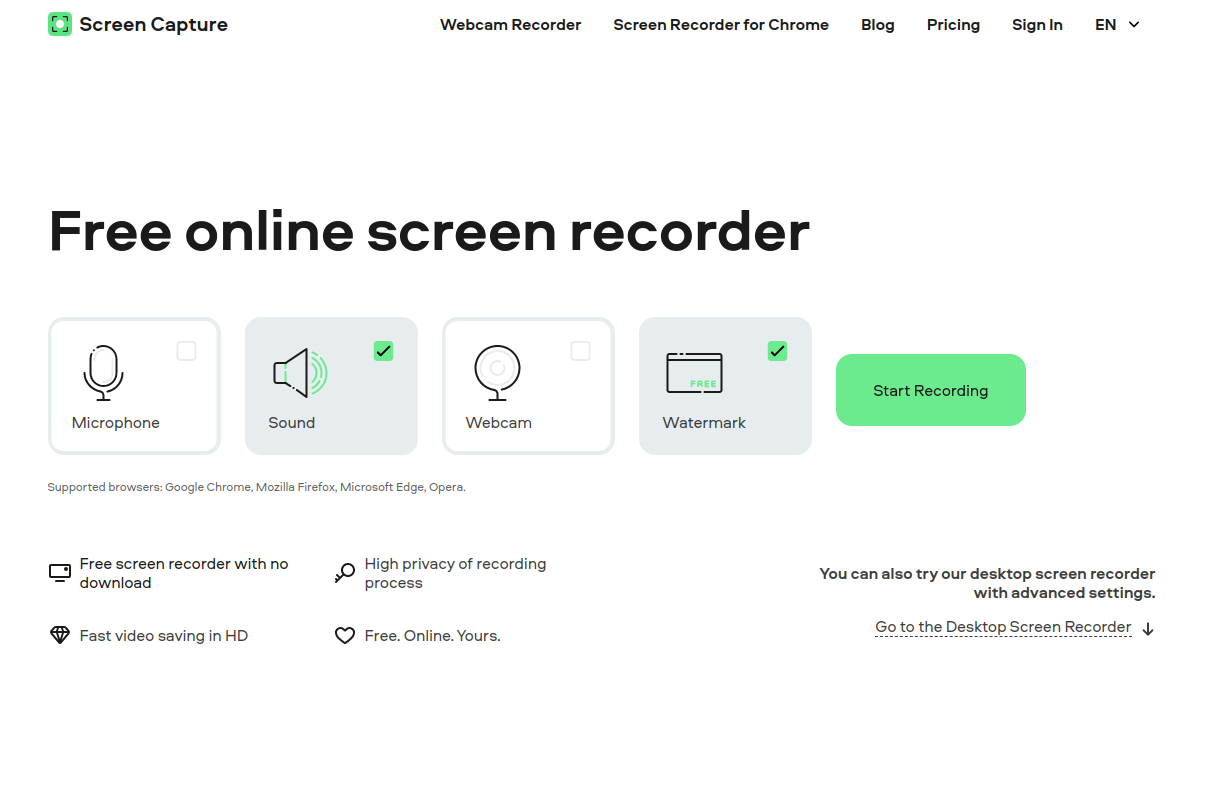 A screen capture tool, a type of software, allows users to record their screen activity and save it as an image or video file. The creation of instructional videos, live demonstrations, and other visual content typically uses these programmes.
Features
Recording Capabilities: One of the main benefits of a screen capture screen recorder is that it can record both the audio and the screen of your computer. This can be useful for creating tutorials, demonstrations, or both on your computer as well as for accurately documenting a specific time.

Tools for Editing: Many screen capture screen recorders include built-in editing features that let you cut and trim footage, add text or annotations, and adjust the audio levels.

Multiple Output Forms: Another useful feature of screen capture screen recorders is the capacity to keep your recordings in many formats, such as MP4, AVI, or GIF.

Recording Scheduling: Some screen recorders that also take pictures allow you to schedule recordings in advance. If you wish to use your computer to record a webinar or live feed at a specific time, this can be useful.

Multiple Device Compatibility: Many screen capture screen recorders are compatible with a range of devices, including tablets, laptops, and desktop PCs.
Fireshot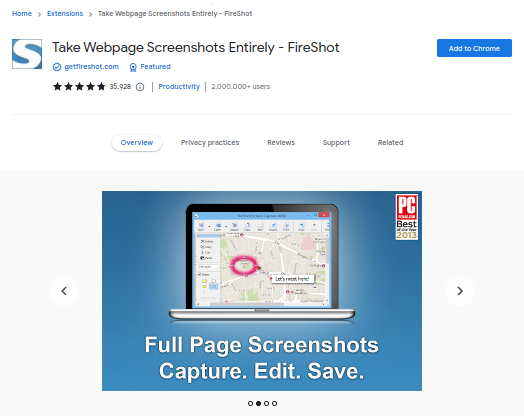 With the robust and cost-free Fire shot screen recorder, users can capture and record their screen activity. This includes demonstrations, lessons, gameplay, and streaming sessions.
Features
Record Screen and Audio: Fire Shot's ability to simultaneously record the user's screen and audio allows you to effortlessly create video tutorials or capture video call discussions. Edit recordings: Using the software's built-in editor, users can trim, crop, and comment their recordings.

Share Recordings: Recordings can be shared with others quickly and easily via a variety of platforms, including email, social media, and cloud storage services like Google Drive and Dropbox.

Options for Customizable Recording: Users have the option of customizing the frame rate, quality, and resolution of their recordings to fit their requirements. They also have the choice of recording the entire screen or just a specific window or area.

Scheduled Recordings: Fire Shot allows users to easily record audio or video while they are away from their computer. Recordings can be started and canceled on a schedule.
Nimbus Screenshot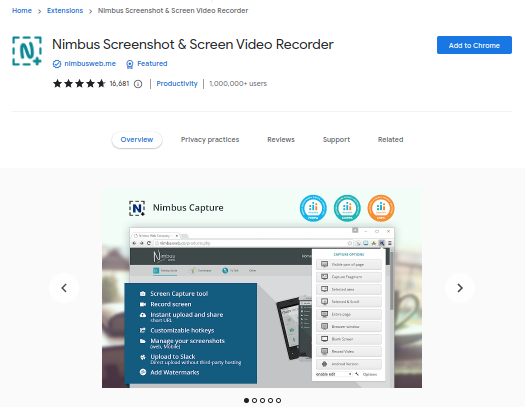 Users can capture and record their displays in HD video format using a screen recorder called Nimbus Screenshot. It can be used to provide presentations to a larger audience, demonstrate software, or create educational movies.
Features
Easy to Use: Simple and intuitive to use, Nimbus Screenshot is easy to utilize. Thanks to its simple UI, anyone can start screen recording in just a few clicks. The programme also offers a variety of modification options so that the recording can be adjusted to meet specific needs.

Record Audio: Users can use Nimbus Screenshot to record audio from their computer's microphone or system audio. This tool is useful for producing educational or demonstrative videos that require narration or commentary.

Edit and Annotate: Nimbus Screenshot has a variety of editing features that enable users to annotate their recordings with text, shapes, and arrows. These tools are useful for drawing attention to specific screen elements or providing further information.

Multiple Export Formats: MP4, AVI, and GIF are just a few of the several output formats that Nimbus Screenshot offers. The recording can subsequently be distributed to others in the format that best matches their requirements.
LightShot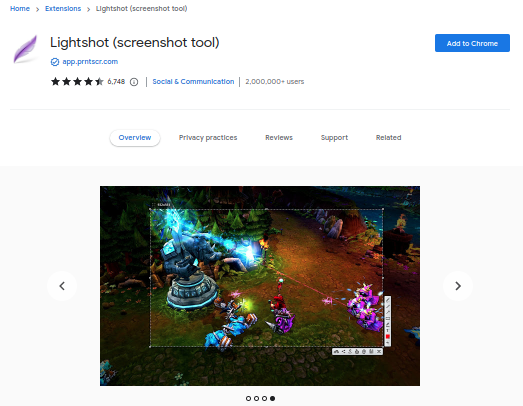 LightShot will be your best option if you're looking for an easy-to-use and practical Chrome extension to take screenshots. With just a few clicks, any piece of a certain website can be duplicated and shared.
Features
Straightforward and Easy-to-use Interface: LightShot's user-friendly and intuitive layout makes it suitable for users of all ability levels.

Customizable Screen Recording: With LightShot, users can choose to record just a segment of their screen, the entire screen, a specific window, or a designated region.

Tools for Image Editing: LightShot provides a range of photo editing capabilities, including the ability to add text, shapes, and arrows to videos that have been taken.

Conversion to Video: The screen recorder gives users the option to save recordings as videos with popular file extensions including MP4, AVI, and GIF.

Shareable Recordings: LightShot makes it simple to share captured films with others by allowing users to save them on their desktops or upload them to the cloud.
Scribe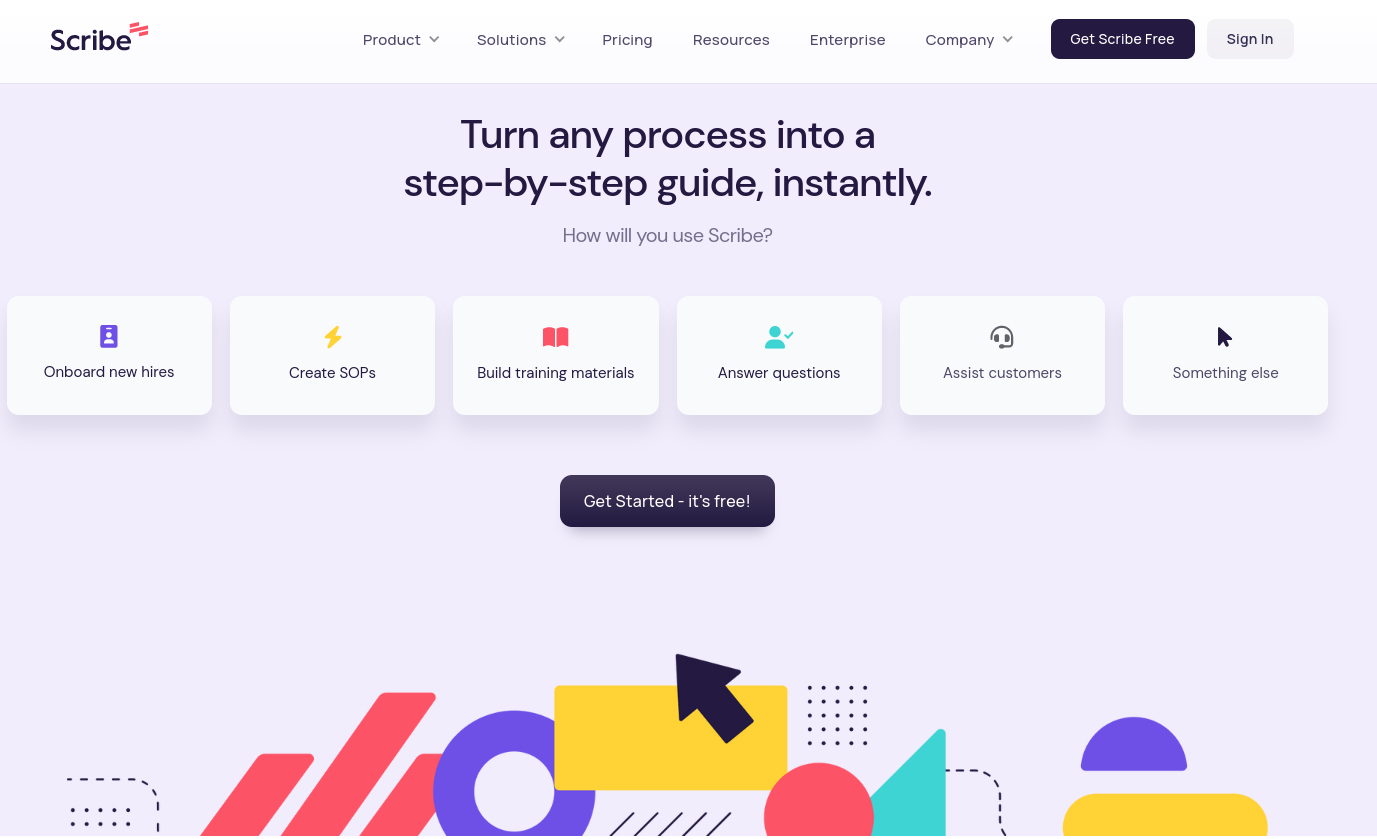 Users can record and edit video of their computer screen with the aid of the well-known screen recording application Scribe. It offers several features that make it easy to create excellent films for a range of tasks, including training, presentations, and tutorials.
Features
Recording Capabilities: Scribe users can choose to record their complete screen, a single window, or a specific area. It also offers the option of either using a microphone or the system's own sounds to record audio.

Editing Tools: Scribe offers a variety of editing tools that may be used to assist users make their films better. Some of these features include clip trimming and segmentation, annotations and callouts, and text and picture insertion.

Sharing Options for Videos: Scribe provides a number of venues that make it simple to share videos with others. Users can submit their videos to video sharing services like YouTube, Vimeo, and others by exporting them as MP4 files.
Security and Privacy: Scribe's security procedures ensure that users' recordings remain private and safe. You may set password security for shared movies as well as expiration dates.
Movavi Screen Recorder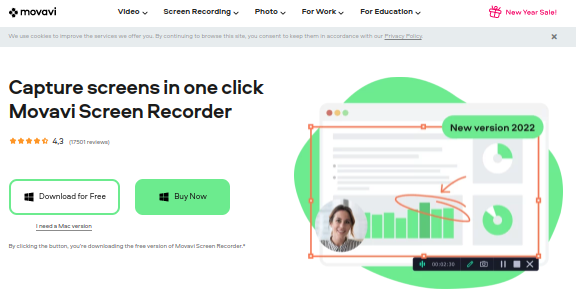 The screen recording programme Movavi Screen Recorder allows you to capture video, audio, and computer screen activity on your computer. It can be used to create screencasts and other types of instructional and instructional videos.
Features
Record Video and Audio from your Screen: You may use Movavi Screen Recorder to record audio and video from your computer screen as well as from your webcam and microphone. Record video and audio from your screen.

Edit your Recordings: Movavi Screen Recorder includes a simple and user-friendly video editor that enables you to split, trim, and edit your recordings with text, stickers, and subtitles.

Publish your Recordings: Movavi Screen Recorder makes it simple to publish your recordings. You may upload your movies in a variety of formats, such as MP4, AVI, and MOV, to social media platforms like YouTube, Facebook, and Instagram.

Using the Keyboard, Manage your Recordings: There are several keyboard shortcuts included with Movavi Screen Recorder that make it simple to start, pause, and stop recording.
Loom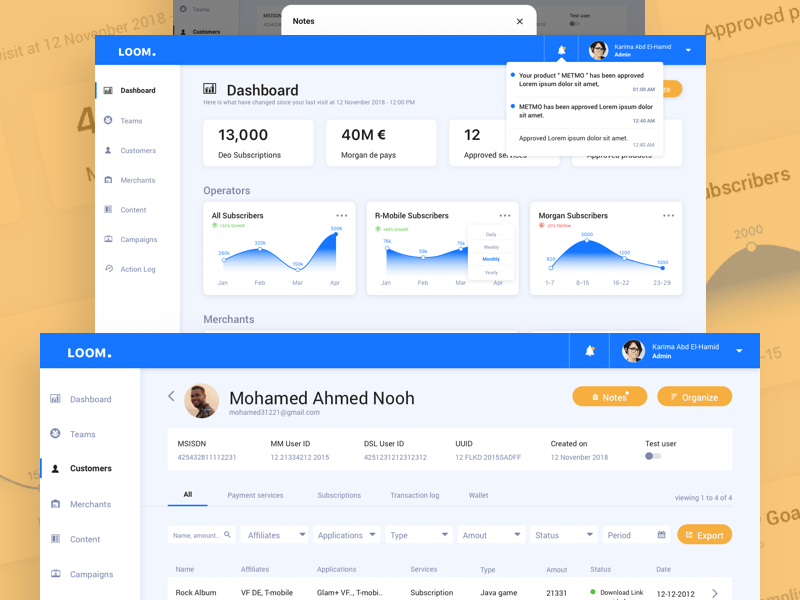 Users of the Loom Chrome extension can use this screen recorder to simultaneously record their webcam, audio, and screen. It is a simple and user-friendly tool that can be used for many different things, such as creating video lectures, recording meetings, and sharing presentations.
Features
Simple and Quick Recording: Just click the Loom icon in your browser to start recording.

Customizable Recording Options: To record the entire screen, or just a portion of it, choose from a range of configurable recording choices.

High-quality Video: The Loom Chrome extension uses state-of-the-art technology to ensure the greatest possible recordings.

Edit and Trim Recordings: You can alter your video by cropping it, adding text, or doing both after you've finished recording.
Vidyard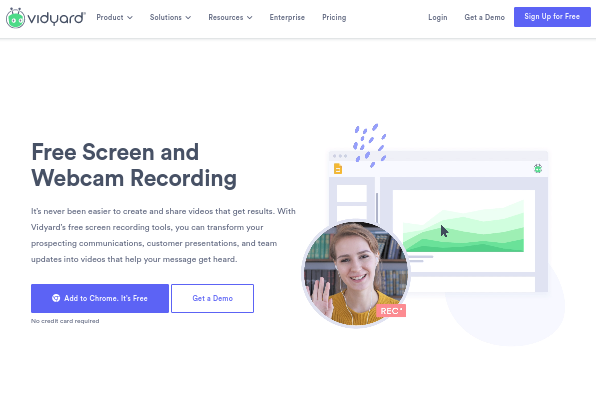 With the capable Vidard Chrome Extension Screen Recorder, you may record your screen and audio while using Google Chrome. It is perfect for creating presentations, tutorial videos, or demos.
Features
Simple to Use: The screen recorder is easy to instal and use thanks to its straightforward user interface, which lets you start and stop recording with just a few clicks.

High-quality Recording: The screen recorder records audio and video in high-quality, so your recordings will look and sound wonderful.

Options for Adjusting the Recording: You have the choice of customizing the recording to capture the entire screen, a selected window, or a specific area of the screen.You also have the choice to add noises using the system audio or your microphone.

Edit and Share your Recordings: You can edit and share your recordings using the screen recorder's basic editing features, such as the ability to cut and crop your recordings.
What next?
Having suites that cater to specific business sectors, including marketing, HR, and sales, might be useful for a number of reasons. The 500apps suite, for instance, offers a number of tools and programmes that are expressly designed to promote business growth. These tools can help companies streamline their operations and boost overall effectiveness. Among the marketing tool packages offered by 500apps are services for social media management, website analytics, and email marketing. This makes it easier for businesses to plan and implement campaigns, track their success, and get vital data about their target market. Overall, the 500apps suite is an excellent tool for businesses looking to grow and prosper in the competitive business environment of today. The 500apps suite offers a number of tools and applications that are suited to specific business categories, which can help firms improve their operations and achieve their goals.
Conclusion
To sum up, screen recording extensions are useful tools for capturing and sharing screen activity as video footage. One of the best screen recording extensions for 2023 is NinjaCapture by 500 Applications, which costs just $14.99 per user and includes 49 other programmes. Due to its many useful features and simplicity of use, this screen recording extension is a great choice for creating tutorials, demonstrations, and other types of video content.
Why Choose 500apps?
#1
All-in-One Suite with more than 50 apps
#2
Everything you need today and in the future for all departments
#3
Unbelievable value - the lowest pricing you will ever find
#4
Hosted in 6 locations for compliance and blazing speeds
#5
24/5 Support - FREE chat, email and phone
#6
Uncapped features - limits you will never reach humanly
#7
Managed and maintained everyday by a dedicated team
#8
No downtime - comes with a 99.9% uptime guarantee
#9
Supports a number of international languages
#10
We've everything covered - 90k+ trust us with their business
Join the SaaS Revolution
All-in-One Suite of 50 apps

Unbelievable pricing - $14.99/user

24/5 Chat, Phone and Email Support