Cloud Contact Center: A Complete Guide
Cloud contact centers are becoming increasingly popular in the business world, offering a number of advantages over traditional on-premise solutions. With their flexibility, scalability, and cost savings potential, they're an attractive option for many businesses looking to improve customer service. But what is a cloud contact center? How does it work? And how can you make sure that your particular setup will be successful? This guide provides all of the information necessary to understand cloud contact centers and make informed decisions about implementing one in your own organization.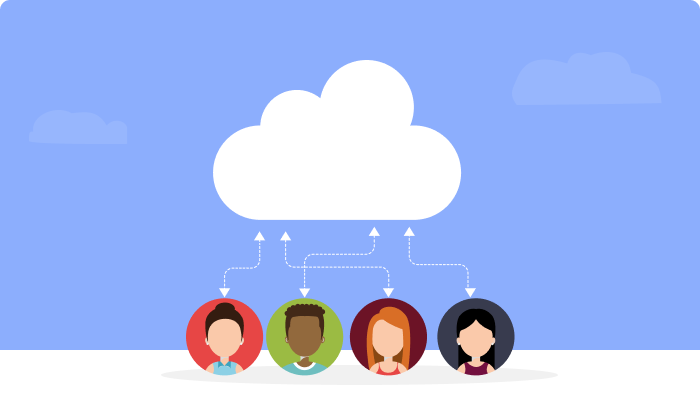 The first step towards a successful deployment is understanding exactly how cloud contact centers operate and why they could benefit your company. A cloud contact center uses technology hosted by third parties to give customers access to customer service agents via phone calls or web chat services. Companies save time and money by taking advantage of these external resources compared to running their own on-site call center software and hardware infrastructure.
Additionally, cloud contact centers offer increased reliability when it comes to customer experience: since everything runs through the same system, there's no need for multiple applications and processes across different locations – just one streamlined platform that offers efficient communication between customers and staff at any time from anywhere around the globe. In this complete guide, we'll discuss each of these topics in detail so that you have all the information needed to decide if cloud contact centers are right for your business needs.
Definition of Cloud Contact Center
A cloud contact center is a software-based customer service system that's managed via the internet. It offers businesses a variety of features, such as an autodialer and calls management tools to help them manage their calls more efficiently. With its easy setup and cost-saving benefits, it's no wonder why companies are choosing cloud contact centers for their customer service needs.
The primary benefit of using a cloud contact center is that it can be set up quickly and easily from anywhere with internet access; all you need is your computer or mobile device. There's also minimal downtime associated with this option since there's no server maintenance required; instead, everything runs on the web, so you don't have to worry about hardware issues. Furthermore, some providers may even offer additional services like analytics, which can give valuable insights into how customers interact with your business.
Cloud contact centers make communication easier by allowing agents to handle multiple conversations without switching between different systems or platforms. This increases productivity while providing faster resolution times for customers' queries or issues. Additionally, these solutions often come packed with other useful tools like an auto dialer and call management features that allow agents to manage incoming calls better and prioritize tasks accordingly.
Cloud contact centers provide businesses with powerful yet affordable technology solutions for managing customer interactions effectively and efficiently. Companies looking for reliable ways to optimize their customer support operations should definitely consider investing in one of these solutions!
Benefits of Cloud Contact Center
The use of a cloud contact center solution such as Voxdesk offers many advantages for businesses. With the ability to access data, resources and applications online, companies can benefit from improved speed dialer capability, call center software functionality and an omnichannel approach to customer service. In addition, by utilizing cloud-based solutions, organizations are able to increase efficiency while reducing infrastructure costs.
Benefits of Using a Cloud Contact Center Solution:
Flexibility when managing customer interactions.
Quickly switch between different channels like phone calls, emails or social media messages without interruption.
Gain valuable insights into customer behaviour with analytics capabilities
Data is stored securely on the cloud.
Increased productivity due to enhanced speed dialing facilities and advanced call center software features.
Seamless multi-channel communication.
Reliable security measures safeguarding sensitive client information.
An optimized environment where staff can deliver superior quality services more efficiently.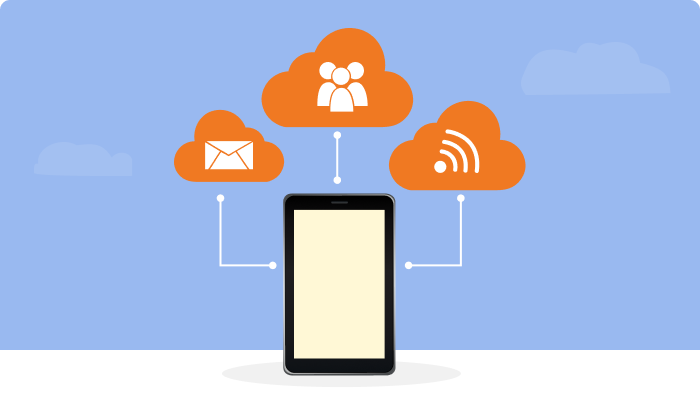 Key Features of Cloud Contact Center
When it comes to finding the best cloud contact center, some many great features and benefits come along with them. Voxdesk is one of the leading providers in this regard and they offer some amazing features as part of their service. Let's take a look at what makes up a top-tier cloud contact center - including those offered by Voxdesk.
Cloud contact centers provide real-time customer support, improving customer satisfaction levels.
Cloud contact centers allow for scalability, so businesses can grow without investing heavily in hardware or infrastructure upgrades.
Cloud contact centers from Voxdesk have powerful analytics tools that measure performance metrics such as conversion rates and average response times.
Data collected from cloud contact centers help businesses gain valuable insights into areas where improvements need to be made and optimize services accordingly.
Proactive management is possible with cloud contact centers, making the whole process more efficient.
With these great features and more, it's clear that using a cloud contact center like Voxdesk is an excellent choice for any business looking to enhance its customer service experience while keeping costs low!
How Cloud Contact Center Works?
Cloud contact centers are becoming increasingly popular amongst businesses and organizations as they offer a range of features, convenience and cost savings.
At the heart of any cloud contact center is the ability to connect customers with agents quickly and easily. This is accomplished by using an automated routing system that can direct customer inquiries to the right agent based on criteria such as skill level or area of expertise. Agents also have access to real-time reporting tools so they can see how their performance compares to others in their team or organization, allowing them to refine their customer service skills further.
VoIP technology provides another key feature for cloud contact centers: voice over internet protocol (VOIP) allows customers to communicate via phone without having to dial out from traditional phone lines. VOIP also improves call quality, meaning conversations are more clear and concise than ever before - making it easier for agents and customers alike to understand each other's needs. Additionally, VOIP helps reduce costs associated with long-distance calling fees, making it ideal for businesses looking to save money while providing excellent customer service experiences.
By combining the power of automated routing systems, VoIP technology and real-time reporting tools, cloud contact centers make it possible for companies of all sizes to offer exceptional customer service experiences no matter where their customers may be located.
Get started with the leading Cloud Contact Tool today! Sign Up 14 Day Trial
Conclusion
Cloud contact centers are becoming increasingly popular due to their cost-effective and efficient solutions. They offer a range of features that meet the needs of today's businesses, including VOXDesk, one of the most advanced cloud contact center platforms available. With VOXDesk, companies can enjoy an improved customer service experience while reducing costs and increasing productivity.
The benefits of having a cloud contact center include flexibility, scalability and affordability, and access to extensive customer data for better insights into customer behavior. Cloud contact centers have become an important part of any business' technology infrastructure because they enable organizations to provide high quality services at a lower cost than traditional on-premises systems. Furthermore, these systems are much easier to set up and maintain than other types of call center software.
In conclusion, cloud contact centers have revolutionized how businesses manage customer communication with their users. By leveraging cutting edge technologies like VOXDesk, companies can benefit from enhanced customer service experiences without compromising on security or reliability. This helps them gain more customers and increase sales by providing excellent support and personalized engagement with customers no matter where they reside in the world.
Why Choose 500apps?
#1
All-in-One Suite with more than 50 apps
#2
Everything you need today and in the future for all departments
#3
Unbelievable value - the lowest pricing you will ever find
#4
Hosted in 6 locations for compliance and blazing speeds
#5
24/5 Support - FREE chat, email and phone
#6
Uncapped features - limits you will never reach humanly
#7
Managed and maintained everyday by a dedicated team
#8
No downtime - comes with a 99.9% uptime guarantee
#9
Supports a number of international languages
#10
We've everything covered - 90k+ trust us with their business
Join the SaaS Revolution
All-in-One Suite of 50 apps

Unbelievable pricing - $14.99/user

24/5 Chat, Phone and Email Support