Increase Website Conversions with Exit Intent Popups - Tips and Ways
Have you ever been in the process of leaving a website when an exit-intent popup appears, offering you some kind of special offer or incentive? If so, then you know first hand how effective this type of marketing can be. But if your website does not have such a feature, it may be time to explore what exit intent popups can do for your business.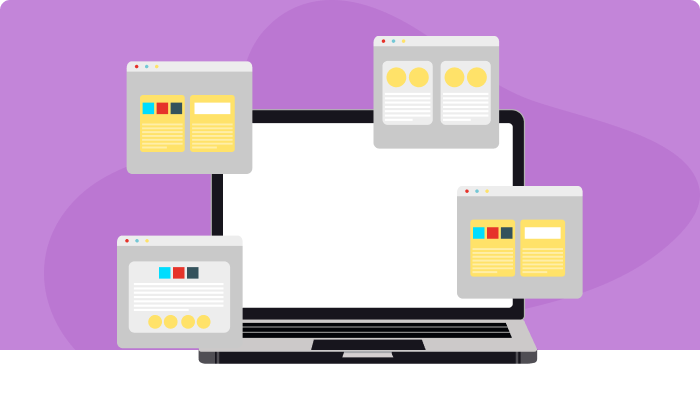 Exit intent popups are one of the most powerful tools for increasing conversions on any website. They can help boost sales and attract more customers by providing incentives and tailored offers to visitors who are about to leave without making a purchase. This article will provide useful tips and strategies for effectively using these types of popups to maximize conversion rates and profits.
What Are Exit Intent Popups- How To Personalize Them?
Exit intent popups are a valuable tool for website conversions. As the user is about to leave the site, an exit popup appears with additional information that can be tailored to their interests.
How to Personalize Them?
Tailor exit intent popups based on customer data, such as time spent on the site or pages visited.
Use personalised images, such as a customer's profile photo, to make the popup more engaging.
Dynamic content changes the message depending on the user's location or other factors.
Use A/B testing to try out different popup variations and see which ones are more effective.
These techniques allow marketers to craft highly effective messages that ensure maximum conversion rates while providing value-added content that resonates with users. Optimising your approach through ongoing experimentation allows you to identify what works best for each customer segment and improve overall performance significantly.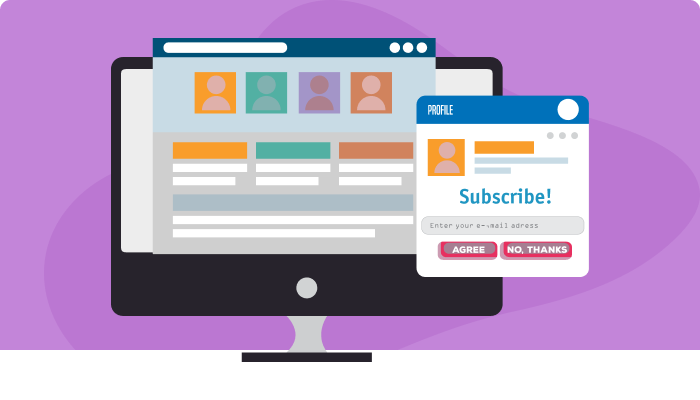 3 Tips to Make Exit Intent Popups Highly Engaging.
Exit intent popups are powerful tools used to increase website conversions. They can be highly effective when done right, but the challenge lies in making them engaging enough for visitors to take action. We'll explore 3 tips to help you create exit intent popups that keep your audience hooked and wanting more.
Personalize The Popup
Personalizing your exit intent popups is a great way to make them more engaging. This will help ensure that you speak directly to the right users by segmenting and targeting each user individually. Convertpath makes this easy with their popup maker, which can be customized for any website.
Here are four ways how personalization helps increase conversions:
You can tailor the timestamp of when the popup appears based on what page of the website the visitor is viewing.
Using targeted messages makes visitors feel like they're receiving personalized attention from your business.
The popup contents can be further tailored to include specific offers or discounts for the page viewed.
Visitors can receive notifications about new products and services in their preferred language. Personalized content ensures that visitors remain engaged with your brand as they navigate your site and creates an opportunity to capture leads before leaving it. With Convertpath's Popup Maker, creating personalized exit intent popups has never been easier, allowing you to quickly create custom designs, set triggers based on user behavior, target specific segments, write compelling copy, and much more!
Offer An Incentive
Offering incentives is one of the best ways to boost your website conversions with exit intent popups. With a popup builder like ConvertPath, you can easily create an incentive-based popup that will grab customers' attention and encourage them to take action. You could offer discounts or loyalty points as rewards for signing up to your newsletter or making a purchase within a certain timeframe.
To get started, check out some of the exit intent popup examples on ConvertPath's library. These examples are great starting points when designing an incentive-based popup for your site. Simply customize it to match your brand and product offering. Make sure any incentives you offer are relevant and valuable enough for users to act upon - this way. You'll be able to maximize the impact of your exit intent popups!
Use Fewer Form Fields
If you're looking to increase website conversions with exit intent popups, one way you can do this is by using fewer form fields. By reducing the required fields for a customer to fill out in an online checkout process or subscription signup form, your visitors will be more likely to complete it.
Convertpath's popup maker exit intent tool makes it easy to personalise your webpages and create forms that only require essential information from customers. You can even use their website personalisation app to add unique content based on each visitor's behaviour or preferences. This increases their chances of completing any forms they encounter on your site, thus leading to higher conversion rates.
By taking advantage of Convertpath's tools, you can quickly reduce the amount of information needed from customers and give them the incentive to complete any forms presented during their visit, ultimately increasing your overall website conversions!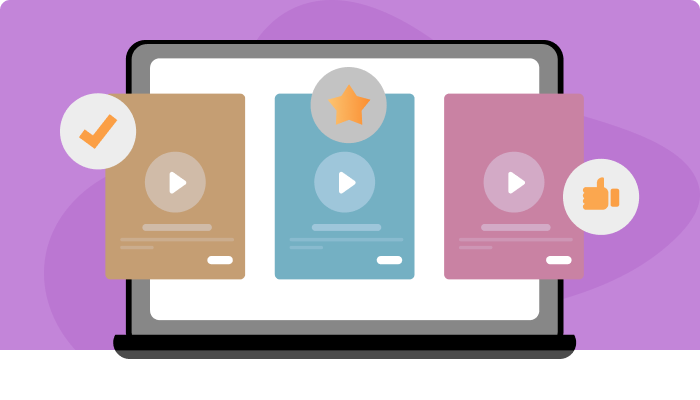 5 Ways in Which Website Conversions Can Be Increased Through Exit Intent Popups
Increasing website conversions is a core goal for businesses. One effective way to increase conversion rates is through exit intent popups. Exit intent popups are triggered when visitors show signs of leaving the page, presenting them with an offer as they prepare to leave. Here we'll look at five ways to use exit intent popups to boost your website conversions.
Offer Incentives
Using Convertpath, you can offer incentives to your website visitors that will increase conversions. Incentives come in many forms and can be tailored to fit the needs of individual customers. For example, providing a discount code or coupon for products related to their viewing on the site is an effective way to entice them into taking action.
You can also provide exclusive content such as e-books, webinars, or other resources that draw interest from consumers who have already expressed intent by visiting your website. This kind of incentive allows customers to access valuable information while still receiving value from your company, making it more likely that they'll complete their purchase.
In addition to offering incentives via Convertpath, you should also ensure that all exit intent popups are well-designed and communicate clearly with customers. By testing different versions of these popups, you can find which works best to increase conversion rates and improve customer satisfaction.
Incorporate Social Proof
Social proof is an effective method to increase website conversions. It encourages people to take action by showing that other customers have already had a positive experience with your product or service. Using Convertpath, you can add social proof elements such as customer testimonials, Trustpilot ratings and reviews, and more to the exit intent popup. This will help build trust in visitors who are on the fence about converting and give them the confidence they need to go ahead and make the purchase.
Adding visuals of real customers using your products, logos from companies you've worked with, awards and certifications, or any other badges of credibility helps boost your conversion rate too! You may also consider including quotes from industry experts or influencers to maximize engagement while increasing conversions. Utilizing these tactics through Convertpath's exit intent popups gives you additional opportunities for improving your website's overall performance.
Highlight Product Features
Highlighting product features is one way to increase website conversions with exit intent popups. This can be done through platforms like ConvertPath, which allow you to customize the popup design and adjust its timing settings depending on what works best for your site. You should also include clear visuals and language that emphasize the benefits of using your products or services.
When creating an exit intent popup, don't forget to focus on specific product features that will make it easier for visitors to understand why they should sign up or purchase from your business. For example, highlight features such as access to exclusive content or discounts for subscribers if you have a subscription service. If you are selling physical goods, point out quick shipping times or guarantees on quality standards.
Showcase Customer Testimonials
Regarding increasing website conversions, showcasing customer testimonials is an essential part of the process. Utilizing a tool like ConvertPath allows you to display these reviews cleanly and effectively.
Using customer testimonials can be very powerful for your exit intent popup campaigns as they act as social proof and give potential customers that extra boost of confidence before making their purchase. Here are five ways you can capitalize on this strategy:
Highlight how similar customers have benefited from using your product or service
Share the experiences of real people who've enjoyed working with your company
Include pictures of actual users along with their positive feedback
Feature any awards or recognition you've received from industry experts
Display case studies that demonstrate the results achieved by clients
By highlighting meaningful customer testimonials, companies can build trust and encourage more prospects to convert. This helps establish credibility and authenticity around your brand and increases the likelihood of customers buying what you offer.
Get started with the leading Exit Intent Popup today! Sign Up 14 Day Trial
Ask For Feedback
Asking for customer feedback is a great way to increase website conversions with exit intent popups. Not only does it allow you to gain valuable insight into what your users think and feel, but it can also be used as a tool of persuasion to help boost sales. With products like ConvertPath, businesses can easily create surveys that will appear on their pages when someone attempts to leave the site. The survey should be designed in such a way that encourages responses by giving incentives or rewards for taking part in the survey.
Conclusion
Exit intent popups are a great way to increase website conversions and encourage customers to stay on your page. You must personalise the popup, offer an incentive or discount, use fewer form fields, incorporate social proof, highlight product features, showcase customer testimonials, and ask for feedback to make them highly engaging. Additionally, tools like ConvertPath can ensure that all of these elements come together seamlessly to create an effective exit intent popup with minimal effort.
Overall, exit intent popups can be very beneficial when implemented correctly. They allow businesses to capture potential leads who may have left their site without converting. Furthermore, they provide valuable information about user behaviour and preferences which can be used to refine campaigns and marketing efforts further. With careful planning and implementation of the tips above and strategies, businesses can significantly improve their conversion rates by leveraging the power of exit intent popups.
Why Choose 500apps?
#1
All-in-One Suite with more than 50 apps
#2
Everything you need today and in the future for all departments
#3
Unbelievable value - the lowest pricing you will ever find
#4
Hosted in 6 locations for compliance and blazing speeds
#5
24/5 Support - FREE chat, email and phone
#6
Uncapped features - limits you will never reach humanly
#7
Managed and maintained everyday by a dedicated team
#8
No downtime - comes with a 99.9% uptime guarantee
#9
Supports a number of international languages
#10
We've everything covered - 90k+ trust us with their business
Join the SaaS Revolution
All-in-One Suite of 50 apps

Unbelievable pricing - $14.99/user

24/5 Chat, Phone and Email Support