Integrating CRM and ERP - Benefits and Issues
Are you looking for a way to maximize your business efficiency and profitability? Do you want to streamline the operations of your company? If so, then integrating CRM (Customer Relationship Management) with ERP (Enterprise Resource Planning) may be worth considering. By combining these two systems, businesses can benefit from an improved customer experience and increased operational efficiency.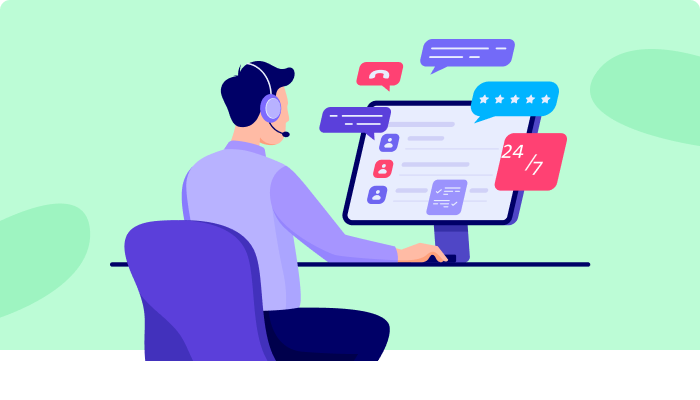 Integrating CRM and ERP can significantly impact any size business or organization. For example, by unifying customer data across multiple departments such as sales, marketing and support, organizations can improve their customer service capabilities while reducing costs due to less manual data processing. Additionally, a unified system allows for better decision-making within the organization since all relevant information is easily accessible at any time. Therefore, it's important to understand both the advantages and disadvantages of integrating CRM and ERP before deciding whether or not it's right for your company.
How to Integrate Your CRM and ERP Effectively?
Integrating your CRM and ERP systems is a big step for any business, but it can bring many benefits when done correctly. Sales CRM software, cloud-based CRMs, and free CRM software are all options that can help you to combine the two platforms effectively. However, integrating them will come with its own set of challenges.
Finding the right solution for specific needs must be considered carefully.
Investing in an unnecessarily expensive system should be avoided.
Potential complications during implementation should be managed properly.
Integration of two powerful tools can offer huge advantages to businesses.
A seamless connection between sales and operations allows efficient customer service processes.
Real-time visibility into inventory levels helps anticipate customer demand better.
Efficiency is increased as manual tasks become automated.
Employees can focus on higher-value activities such as developing new products or services.
In short, integrating your CRM and ERP systems requires plenty of thought. After all, you'll want to get it the right first time! Careful research into available solutions and proper planning throughout the process should provide a successful outcome.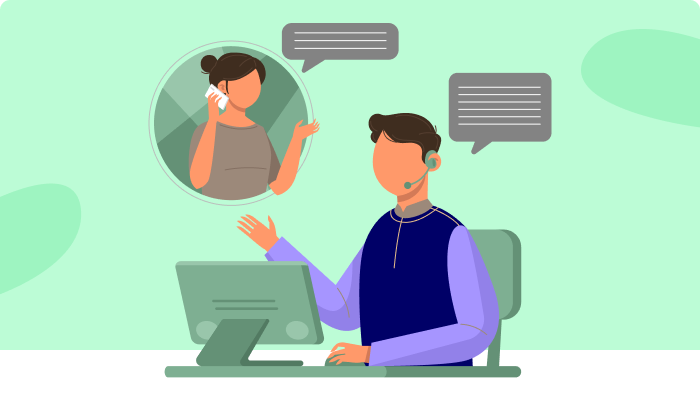 Issues to Think about When Integrating CRM and ERP
Integrating customer relationship management (CRM) with enterprise resource planning (ERP) can be a daunting task, but it's essential to the success of any business. As such, some issues must be considered when attempting this integration.
Data synchronization: It is important to ensure that data is synchronized between the CRM and ERP systems. This includes ensuring that customer data and product information are up-to-date and consistent across both systems.

Security: The security of customer data should be a priority when integrating CRM and ERP systems. Ensure that the data is protected and access is restricted to authorized users.

Scalability: Consider the scalability of the integration. Will the integration need to be able to handle more data as the business grows?

Usability: Make sure that the integration is user-friendly and that users can easily access the data they need.

Integration with CRM.io: CRM.io is a powerful integration platform that seamlessly integrates CRM and ERP systems. Ensure the integration is set up correctly to ensure maximum efficiency and accuracy.
TIP: To ensure smooth operation and avoid disruptions during your integration process, consider investing in professional support from experts who understand CRM and ERP platforms. They will help you get up-to-date on the latest standards and technologies to avoid delays or costly errors down the line.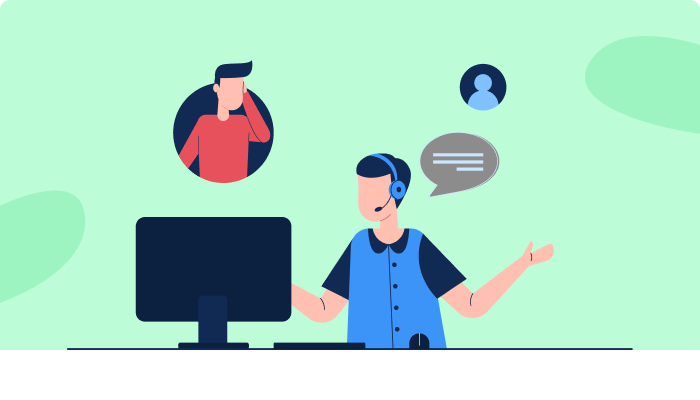 7 Benefits of Connecting Your CRM and ERP Systems
Integrating your CRM and ERP systems can bring many benefits to businesses. Connecting two essential pieces of software can enable sales enablement, improved customer service, increased data accuracy, and more. Let's explore seven key advantages of connecting your CRM and ERP systems.
Streamlined processes: Integrating your CRM and ERP systems will enable you to streamline processes across the entire enterprise, allowing for more efficient and accurate information flow.

Improved Customer Experience: By connecting your CRM and ERP systems, you can provide customers with a more personalized and tailored experience.

Increased visibility: Connecting your CRM and ERP systems will allow you to gain greater visibility into your customers' interests and behaviors, enabling you to understand better and serve them.

Better decision-making: With enhanced visibility and data accuracy, you can make better decisions and be more agile in responding to customer needs.

Greater efficiency: Connecting your CRM and ERP systems will allow you to eliminate redundant data entry and improve your overall efficiency.

Improved scalability: You can better manage and scale your business operations as needed by connecting your CRM and ERP systems.

Leverage CRM.io: Leveraging the capabilities of CRM.io will help you further optimize your customer relationships, improve customer service, and increase sales.
Get started with the leading CRM Tool today! Sign Up 14 Day Trial
Conclusion
Integrating CRM and ERP systems can help businesses streamline processes, reduce costs, improve customer service and gain insights into their operations. By connecting the two systems, organizations can easily share data between teams across departments, enabling them to obtain more accurate information faster. When implemented correctly, integrating these two systems can create a seamless user experience for staff members while providing valuable insights into customer behavior.
However, it is important to ensure that any integration process is done in a way that does not compromise security or accuracy. Additionally, many different types of software available could be better suited to your company's specific needs. Therefore, it is essential to do your research before committing to an ERP or CRM system. Ultimately, by considering all of these factors when integrating CRM and ERP systems within your organization, you will reap the full benefits of this technology.
Why Choose 500apps?
#1
All-in-One Suite with more than 50 apps
#2
Everything you need today and in the future for all departments
#3
Unbelievable value - the lowest pricing you will ever find
#4
Hosted in 6 locations for compliance and blazing speeds
#5
24/5 Support - FREE chat, email and phone
#6
Uncapped features - limits you will never reach humanly
#7
Managed and maintained everyday by a dedicated team
#8
No downtime - comes with a 99.9% uptime guarantee
#9
Supports a number of international languages
#10
We've everything covered - 90k+ trust us with their business
Join the SaaS Revolution
All-in-One Suite of 50 apps

Unbelievable pricing - $14.99/user

24/5 Chat, Phone and Email Support