RPA as a Key Enabler of Digital Transformation: Benefits and Challenges
Robotic Process Automation (RPA) is revolutionizing the digital transformation landscape. It has become a key enabler of this process, enabling organizations to quickly and easily automate mundane tasks, perform complex computations in real-time and drive business outcomes with greater efficiency. But what are the benefits and challenges associated with RPA? In this article, we'll explore how RPA helps businesses achieve their goals while discussing some potential drawbacks.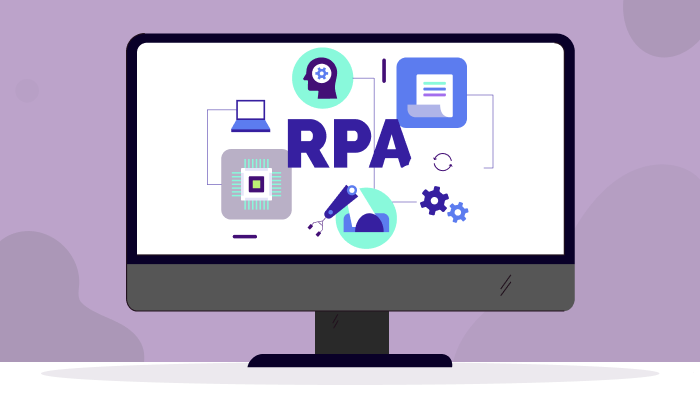 Digital transformation is rapidly becoming one of the most important strategies for businesses striving to remain competitive in today's markets. However, it can be tricky to navigate all the different processes involved in transforming an organization into one that operates digitally. This is where Robotic Process Automation (RPA) comes into play – as a powerful tool that allows companies to streamline tedious manual tasks like data entry or customer service inquiries so they can focus on more strategic initiatives.
Definition of Robotic Process Automation (RPA)
Robotic process automation (RPA) is a technology used to automate mundane and repetitive tasks. It utilizes software robots or "bots" programmed to simulate human interactions with digital systems. RPA can be used across various departments, including HR, finance, and customer service. The use of automated bots helps organizations streamline processes and increase efficiency.
The key advantage of using RPA tools is cost savings due to the reduction in labor costs associated with manual processing. Additionally, it can potentially reduce errors since it eliminates areas for human error by automating end-to-end processes. Companies have also seen faster turnaround times when implementing these solutions as they remove bottlenecks from traditional manual processes.
The Significance of RPA in Digital Transformation
Robotic process automation (RPA) is a technology that automates repetitive, mundane tasks. It's used to improve efficiency and accuracy in digital transformation initiatives. RPA enables organizations to streamline processes and reduce manual labor costs. Companies can save time and money by utilizing the best RPA tools available while improving customer experiences.
RPA can be used for various processes such as data entry, analysis, compliance checks, document processing, and integration with existing systems.
RPA provides enhanced security features to protect sensitive data from breaches and attacks.
Challenges associated with implementing RPA include compatibility issues and upfront investments in training staff and hardware upgrades.
Despite these challenges, businesses continue to recognize the value of investing in RPA for improved performance outcomes during their digital transformation journey.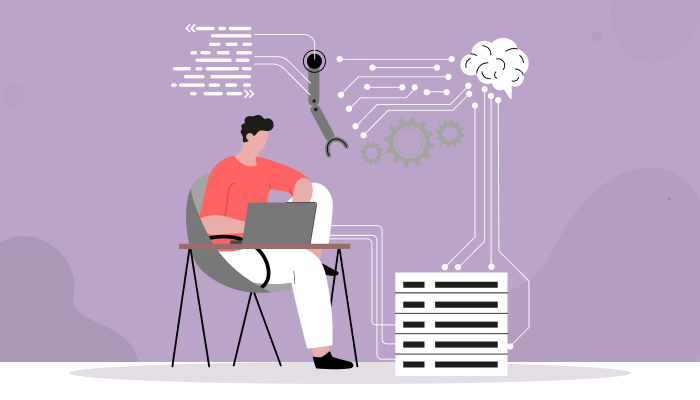 Benefits of RPA for Digital Transformation
Robotic Process Automation (RPA) is emerging as a key enabler for digital transformation. RPA is robotic automation software that can automate repetitive and time-consuming manual tasks, freeing human workers to focus on more value-adding activities. In this article, we will explore the benefits of RPA for digital transformation initiatives.
Increased Efficiency and Productivity
Robotic Process Automation (RPA) has been a key enabler of digital transformation, and its benefits have been felt across many industries. One such benefit is increased efficiency and productivity. By using RPA technology like BotPath, businesses can automate mundane tasks that usually take up valuable time and resources. This means teams are free to focus on more creative pursuits while the bot handles the tedious stuff.
Improved Accuracy and Consistency
RPA is a key enabler of digital transformation, and one of the benefits it provides is improved accuracy and consistency. Businesses that deploy bots can reduce human errors when completing repetitive tasks due to the automated nature of RPA. This increases reliability as mistakes can be avoided or easily corrected with minimal time spent on troubleshooting problems. Additionally, businesses gain access to real-time data, which allows them to adjust processes quickly to optimize their operations.
BotPath's automation platform gives companies tools for leveraging robotic process automation (RPA). BotPath has features such as auto-scheduling, workflow monitoring, task prioritization, reporting capabilities, and more - all designed with speed and accuracy in mind. By automating mundane activities like document processing and form filling, users can focus on other important tasks at hand while still ensuring that everything runs smoothly without need for manual intervention. With this level of precision available through RPA platforms like BotPath, businesses can benefit from increased efficiency, productivity and accuracy.
Get started with the leading Robotic Process Automation today! Sign Up 14 Day Trial
Scalability
Scalability is a key benefit of RPA as an enabler of digital transformation. It allows enterprises to quickly deploy bots and scale up the number of bots they are using while still maintaining cost efficiency. BotPath makes this process even simpler by offering easy-to-use graphical tools that allow businesses to create automated processes tailored to their needs easily. This means that businesses can rapidly deploy robots across multiple departments in order to achieve maximum efficiency with minimal resource investment.
Improved Customer Experience
RPA can be a powerful tool in enabling digital transformation, as it has the potential to improve customer experience drastically. BotPath technology allows software robots to automate tasks such as data entry and document management, freeing up time and resources that would otherwise be spent on manual labor. Here are four benefits of using RPA with BotPath:
Increased Efficiency: Automating tedious processes means less time wasted on low-value tasks so teams can focus their efforts where they'll have the biggest impact.
Reduced Costs: RPA solutions typically require far fewer resources than traditional methods, resulting in lower costs overall.
Improved Accuracy: Software robots can quickly and accurately complete complex tasks without costly mistakes or delays caused by human error.
Enhanced Customer Experience: With automated processes, customers don't need to wait long periods before getting what they want; this leads to improved satisfaction all around.
These advantages make it clear why organizations should consider implementing RPA with BotPath for their digital transformation initiatives. While some challenges may be associated with setting up RPA systems, these difficulties pale in comparison to the tremendous amount of value that an optimized process can bring. For businesses looking to stay ahead of the competition, investing in robotic automation is one of the best ways to do just that.
Enhanced Data Security
Enhanced data security is a key benefit of leveraging RPA as an enabler for digital transformation. Through automation, businesses can reduce the possibility of human error that may lead to data breaches or fraud. BotPath's Data Governance Suite helps organizations secure their sensitive data by providing visibility and control over user access and activities to detect any potential threats in real-time. It allows users to define policies that specify who has access to what information, when they have it and how they use it. This ensures that only authorized personnel can view or modify confidential records.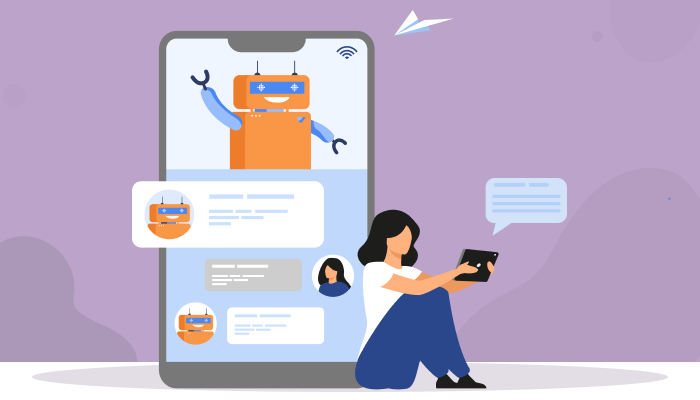 Challenges of Implementing RPA for Digital Transformation
The implementation of RPA technology for digital transformation presents a range of challenges. BotPath acknowledges these obstacles and provides an array of services to help organizations implement their RPA solutions easily and quickly.
Integration with Existing Systems
Integrating RPA with existing systems can be a challenging process. It requires careful consideration of the current architecture, compatibility between different applications and platforms, and ensuring data security protocols are maintained. To do this successfully, companies need to invest in tools such as BotPath, which offer full-spectrum automation solutions. With these tools, businesses can ensure that their digital transformation initiatives leverage the power of RPA without compromising on existing system integration requirements.
Lack of Standardization and Uniformity
Integrating Robotic Process Automation (RPA) with existing systems is essential to digital transformation. It allows businesses to enhance their operational efficiency and cost savings while reducing manual workloads. Still, it can also present a significant challenge due to the lack of standardization and uniformity across different systems.
Platforms like BotPath provide various solutions for integrating RPA into complex IT environments. By leveraging AI-driven automation capabilities and advanced analytics, these platforms make it easy for organizations to quickly deploy bots capable of automating tasks in multiple applications. Furthermore, they offer enhanced security measures and scalability options, allowing organizations to ensure compliance with industry regulations at all times.
Resistance to Change
Resistance to change is an important factor in RPA as a key enabler of digital transformation. This resistance can manifest in many forms, including fear of the unknown or a general reluctance to adopt new technologies. Without buy-in from stakeholders and employees alike, organizations may struggle with the successful implementation of RPA as part of their digital transformation journey. BotPath has developed a platform that helps to overcome these challenges by providing a single interface for all automated processes, allowing users to quickly understand how automation works within the organization's existing environment.
Technical Skills and Expertise
Technical skills and expertise are essential in successfully implementing Robotic Process Automation (RPA). It requires an understanding software development, coding, robotic processes, and other related technologies. Expertise must also be developed around how RPA can best benefit a business's operations. This includes knowing which processes should be automated and when it makes sense for human operators to remain involved in tasks.
Implementation Costs
Implementing RPA as a key enabler of digital transformation requires careful planning and consideration of costs. BotPath, for example, is an Automation Anywhere partner that provides software development services to help organizations implement efficient automation solutions. The cost associated with implementing these technologies can be significant; however, it's often well worth the investment when done correctly.
Conclusion
Robotic Process Automation (RPA) is a key enabler of digital transformation. It increases efficiency and productivity, improves accuracy and consistency, and reduces costs. Despite its many advantages, implementing RPA in an organization can be challenging due to lack of standardization, resistance to change, the need for technical skills, and implementation costs. Organizations must ensure that they can overcome these challenges by having clear strategies in place before rolling out their RPA initiatives.
Why Choose 500apps?
#1
All-in-One Suite with more than 50 apps
#2
Everything you need today and in the future for all departments
#3
Unbelievable value - the lowest pricing you will ever find
#4
Hosted in 6 locations for compliance and blazing speeds
#5
24/5 Support - FREE chat, email and phone
#6
Uncapped features - limits you will never reach humanly
#7
Managed and maintained everyday by a dedicated team
#8
No downtime - comes with a 99.9% uptime guarantee
#9
Supports a number of international languages
#10
We've everything covered - 90k+ trust us with their business
Join the SaaS Revolution
All-in-One Suite of 50 apps

Unbelievable pricing - $14.99/user

24/5 Chat, Phone and Email Support