Automation Impact on Business Transformation
Automation has become the most powerful tool in business to generate efficiency. As you consider your options for automation, look for companies that specialize in industrial automation.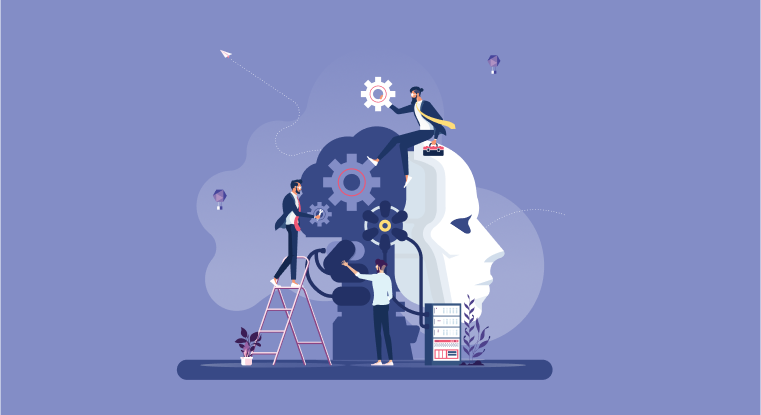 "As machines become more and more efficient and perfect, so it will become clear that imperfection is the greatness of man." – Ernst Fischer
Businesses' reliance on digital technology and artificial intelligence in managing data and getting access to real-time information increases. Business and marketing automation tools have changed the way businesses relate and interact with their customers, thus increasing their efficiency and revenue growth.
According to a report by Forrester in 2018, about 22 percent of businesses still don't use business process automation tools or software, which has adversely affected their chotbot customer satisfaction and revenue growth. Suppose your goal in business is to have an ever-increasing list of happy and satisfied customers with an excellent and seamless workflow. In that case, business automation through B2B automation software is the most effective and straightforward path to follow.
What is Automation?
Many people jump to conclusions whenever we talk of robotic process automation and imagine thousands of robots taking over their daily jobs and rendering them jobless. However, business automation is so much more than software and robots taking over our jobs. It is essentially the use of artificial intelligence to make our work easier and faster.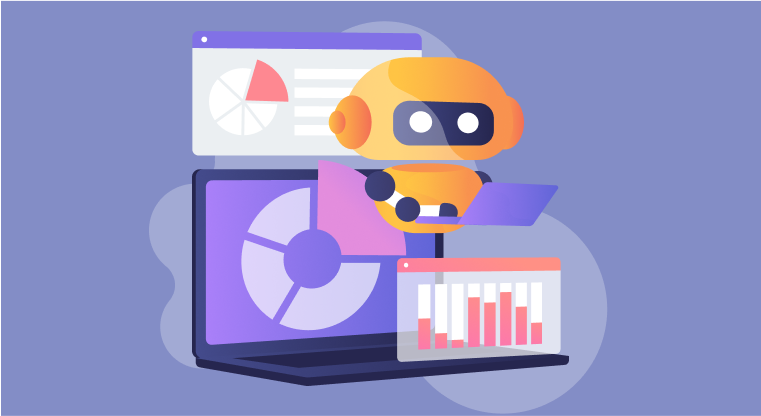 Business automation uses technology to streamline your business's various repetitive day-to-day tasks, thereby making your employees free to focus on higher-order and more strategic and essential projects. A business process automation system simplifies all the aspects of your business activities that otherwise would have been undertaken by you or your employees manually. You will find many instances of the use of business and marketing automation tools in your inbox. It could be the birthday coupon from your favourite restaurant or the reminder from your retailer that you are yet to click buy on a product you added to your shopping cart. The list is endless.
Why Do you Need to Automate Your Business?
With the increasing advancements and trends in artificial intelligence development, adopting process automation tools in your business is nothing but a necessity. The automation of your business activities will help you to improve performance, reduce errors while maximizing your time with a higher level of quality. With the help of process automation tools and services, your business can achieve results beyond human capabilities
Marketing automation allows your business to manage your marketing processes and campaigns across multiple channels to increase your revenue and maximize efficiency. You can target your customers across email, web, and social media platforms, generate highly qualified leads and measure the overall ROI of your campaigns. Marketing automation also helps you to implement your digital marketing strategy by using B2B automation software to identify your audience, design the right content and automatically trigger actions based on pre-planned schedules and customer behavior, all without having to manually click on a "send" button for every message, campaign, email or post you create.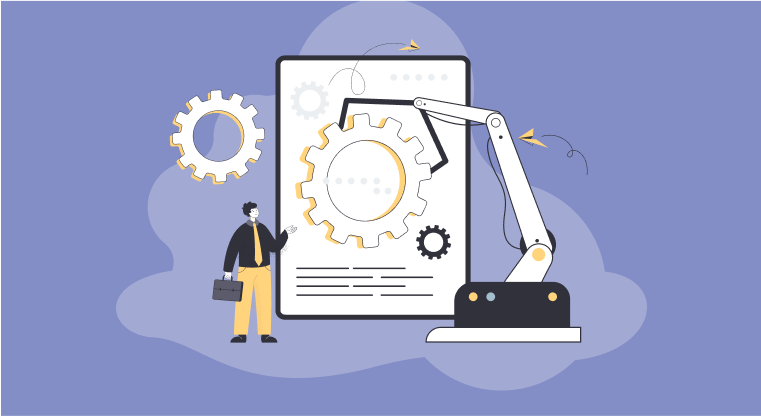 What Areas of Your Business Can You Automate?
Most business processes can be automated, especially those that do not require strategic and logical thinking. Some of these processes are:
KYC check
Payment and invoicing
Employee onboarding
Approval processes
Customer support
Data entry
Contract Management
How can Automation Impact Your Business
1. Increased Operational Efficiency
Business process automation systems come with a lot of operational benefits to organizations. Process automation tools enable businesses to create improved and orchestrated workflows that will effectively add value to them.
Whether you are running a large corporation or a small business, B2B automation tools and software replaces human labor so that you put your human resources to work elsewhere in the business. Automated processes are hands-off. As such, they ensure that one task of your business process progresses to the next task without any need for human supervision. With automation, your team does not need to waste time waiting and reminding the manager of pending approvals. This frees up time for your employees to come up with innovative ideas to improve your workflow.
Business process management tools also allow you to identify quickly and correct errors and bottlenecks in your workflows. This helps to streamline your business processes while ensuring high quality and maximizing employee work time.
2. Revenue Maximization
The primary goal of every business is to maximize the overall income while reducing overhead operational costs. Automation makes it very easy and convenient to do this. Manual processes ultimately translate to a significant waste of valuable resources. Automation tools do not take a coffee break, days off, or get paid for overtime services. They can run continuously overnight and on weekends. Thus, they accomplish set tasks faster without incurring any extra costs. This will bring about significant savings on human resources. Marketing automation tools enable your business to convert leads into paying customers and ultimately into return customers and increase your business' revenue in the process.
Take advantage of the SaaS Apps & Business Automation today! Sign Up 14 Day Trial
Human errors leading to non-compliance with industry and legal regulations can be pretty costly to businesses. An error that goes undetected and uncorrected can cost your business in many ways, including customer dissatisfaction leading to refunds and regulatory penalties. The cost of rectifying these errors can get very high. However, business automation tools are primarily accurate and error-free when implemented correctly and will help you avoid these costs.
B2B automation software will also help you manage your contracts with vendors and other businesses efficiently. This will enable you to negotiate terms favorably, resulting in optimal utilization of resources and elimination of wastage.
3. Enhanced Productivity
Repetitive and monotonous tasks can get incredibly dull and tiring for human workers. However, process automation bots don't get bored or tired and can accomplish tasks at a tremendous speed, taking several human workers a long time to handle and accomplish. The manner and speed with which they will process the first task remain even for the 3000th task. Also, with most business automation tools being cloud-based, it is easy to access your data for use from any location or device.
Automating your business makes it easy to reduce labor costs while optimizing the services provided by your employees. Automation tools are based on machine learning; they learn with experience. Therefore they grow more efficient as they continue to process more data.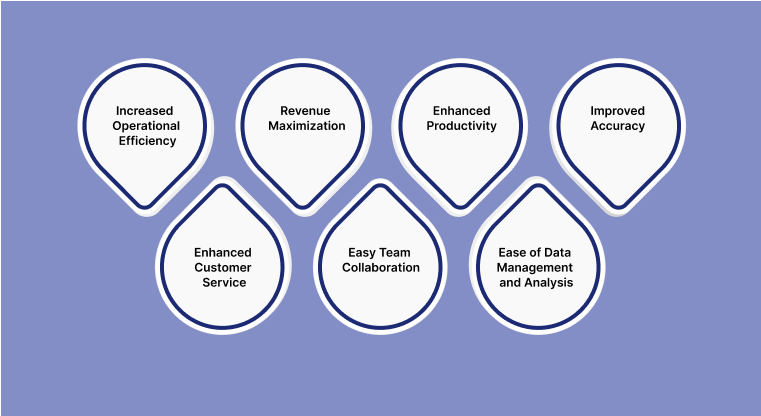 The deployment of process automation tools boosts your employees' morale and signals that you value and care for them. This will also make work more fulfilling for your workers and reducing work-related fatigue while ensuring employee satisfaction and motivation
4. Improved Accuracy
One significant advantage of using business process automation tools is that they are not error-prone. Your B2B automation software will not get tired or bored and will never misread any word. Automation is the best fit for processes requiring the accuracy of information. They make sure your data is precise, accurate, and reliable all through from the point of entry to the final step of the process. Automation tools help to process confidential data by securing them with user- role-based access system. With this, information can be moved accurately and smoothly between processes and sections of your business. The accuracy of your data not only gives you confidence in your workflow. Automated systems also shield you from committing errors of compliance and contravening regulatory laws.
5. Enhanced Customer Service
Your customers are not just the products of your successful marketing automation. You should treat your customers as kings because they are at the very core of your operations. Ultimately, a great customer experience drives the growth of your business. As such, business automation plays a major in your relationship with them. Most customers consider convenience and speedy service delivery as critical features when selecting service providers. Automating your business enables you to get fast and uninterrupted access to your services, even on holidays and off-work hours.
A good marketing automation tool will help you nurture your prospects and convert them to delighted paying customers. It also allows you to provide personalized service for each of your customers promptly. Process automation tools like chatbot software allow you to maximize AI in resolving customer cases quickly and accurately by routing customer requests to relevant departments. A great customer experience makes your customers happy and satisfied and builds trust and loyalty.
6. Easy Team Collaboration
Organization and communication are crucial for all businesses. When done manually, it gets challenging to be organized between loads of emails, reminders, and activities within your firm. Automation tools will simplify your business communication. It will be easier to communicate between the different sections of your business if all your employees use the same automation system. This promotes collaboration and makes it very easy for staff to work as a team. Collaboration becomes easy when your employees have real-time access to a project file, and they are sure it is accurate and up to date.
The real-time alert is an excellent feature for automated tools. It allows you to have an overview of your entire business process and the progress of each project. It enables you to allocate and manage business resources as required per time.
B2B automation tool can also help to strengthen collaboration with vendors, suppliers and partners. Automation is a mechanism with which you can build trust with both customers and businesses in partnership. It also enables you to access more business opportunities
7. Ease of Data Management and Analysis
One of the significant advantages of business process automation tools is their ability to log every activity or process. This makes it very easy to monitor progress on projects, operational activities and also get real-time reports for various processes and tasks. Having a detailed activity log for each section of your business contributes immensely to the smooth running of the company. You can also use these tools to analyze your operations, make accurate predictions and automate your value supply chain.
Using a B2B automation tool will make your business process much more transparent. Tracking and monitoring processes become very easy even while the processes are still running. This goes a long way in improving accountability and your business visibility. For every automated process, there is a record log of the details of the task. This facilitates transparency and accountability. These logs can be helpful in auditing and demonstrating compliance with industry regulations. Also, the transparency in the process allows high performance to get recognized and rewarded accordingly.
Conclusion
"Automation is cost-cutting by tightening the corners and not cutting them." – Haresh Sippy
With the challenges occasioned by the pandemic of the past year, more companies have had to implement new automation systems and solutions to keep offering their customers services and maintain their operations. This trend is likely to continue and accelerate over the next decade as business owners across the globe now know the obvious benefits they can enjoy by automating their business processes.
We will start seeing significant changes in work processes in years to come. Automation has started playing a significant role in bringing efficiency and productivity to our workplaces and boosting the global economy. Therefore, business owners need to start taking serious steps towards exploring the various opportunities of automation.
Why Choose 500apps?
#1
All-in-One Suite with more than 50 apps
#2
Everything you need today and in the future for all departments
#3
Unbelievable value - the lowest pricing you will ever find
#4
Hosted in 6 locations for compliance and blazing speeds
#5
24/5 Support - FREE chat, email and phone
#6
Uncapped features - limits you will never reach humanly
#7
Managed and maintained everyday by a dedicated team
#8
No downtime - comes with a 99.9% uptime guarantee
#9
Supports a number of international languages
#10
We've everything covered - 90k+ trust us with their business
Join the SaaS Revolution
All-in-One Suite of 50 apps

Unbelievable pricing - $14.99/user

24/5 Chat, Phone and Email Support